Coming from Lenovo's G series, the Moto G4 Play is the least of the fourth generation Motorola devices in terms of specifications. Released in May 2016, the Moto G4 Play is one of Lenovo's mid-range budget phones.
Suggested read; Motorola Moto G4 Play: Unboxing and first impressions
After unboxing the Moto G4 Play, here is a review of its functions, design and battery power.
Design
The Moto G4 Play is simple but elegant. Its bar-shaped 5-inch screen with nicely rounded edges gives the phone a good grip. The plastic removable back cover with  lines  running through also prevents the device from slipping out of the hands while in a grip.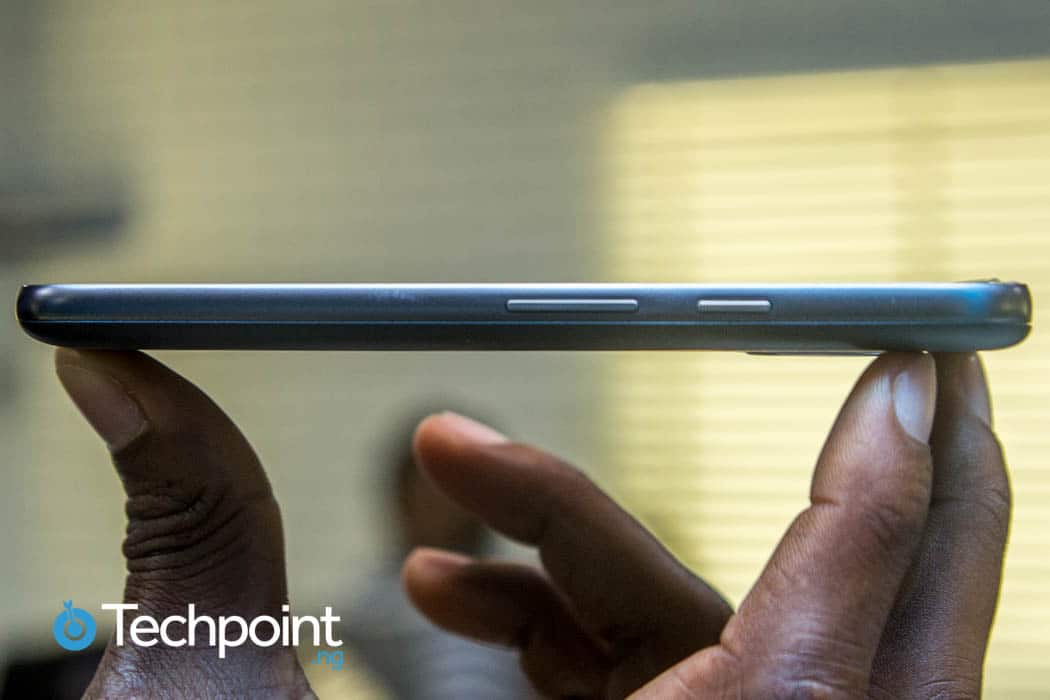 There are no physical menu buttons or home buttons on this device, with the power and volume up and down button located on the right-hand side of the device. The Moto G4 Play is lightweight, weighing 143 grams
With a 66.4% body-to-screen ratio, one would have though the Moto G4 Play would have made the most of its frame by fronting a bigger screen size.  Or the phone may have been better off with a smaller overall length, considering that the screen takes up only 66% of the phone's total body length.
Display
The 5-inch display of this smartphone may not wow you, but it surely doesn't come close to unacceptable. Of course, with only about 294 ppi (pixels per inch), I wasn't expecting anything extraordinary
Display colours on the Moto G4 Play are not the brightest or sharpest you'll find, but for where it's ranked on the grand scheme of things, it is more than satisfactory.
This simple smartphone can handle your everyday routine browsing, gaming, and multimedia needs. However, the screens do not punch above its weight in any way.
Camera
The Moto G4 Play sports an 8MP back camera with LED flash and autofocus, as well as a front-facing 5MP camera. The camera takes good shots both in dark and well-lit areas. Even though pictures taken with the device are not exactly dazzling, they are pretty impressive.
Pictures are sharp and crisp and colors are not over exaggerated; basically, the device reproduces what it sees. Even with a not so great display, you'll still be able to create beautiful digital memories and capture great shots and videos that will do just fine for social media with this device.
I was also impressed with the 5MP front facing camera. Pictures were clear and sharp as well as very real.
Performance
The Moto G4 Play comes with a 2GB RAM and a 16GB ROM, as well as an external SD card capable of giving you another 64GB of storage space.  The 2GB RAM as expected made multitasking smooth and easy, I hardly encountered any lags using the phone.
The Moto G series keeps the android software as bloat free and raw as possible. The Moto G4 Play comes with an Android Marshmallow 6.0 OS out of the box but can be upgraded to the android 7.0 Nougat.
The Qualcomm Snapdragon 410 chipset and Quad-core 1.2 GHz Cortex-A53 are decent enough to satisfactorily handle just about every high-end game you throw at it
Battery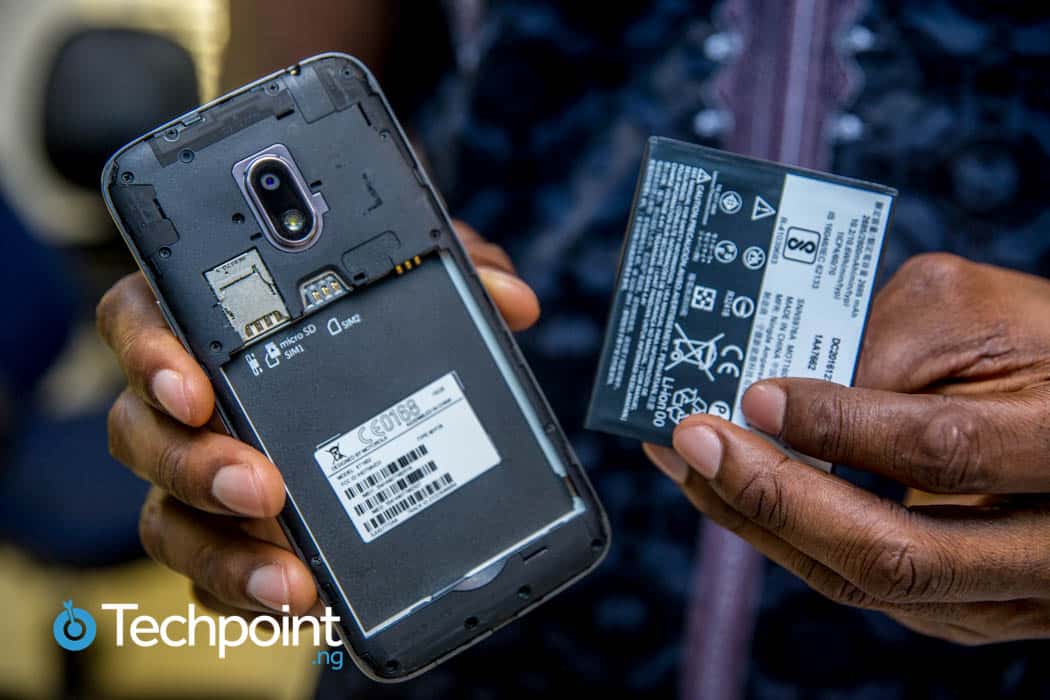 The G4 Play has a removable 2,800 mAh battery. The battery life is quite impressive; on a 100% battery charge, I watched videos, surfed the internet, took pictures and listened to music and still had about 40% of battery charge left at the end of the day.
Since the batteries are removable, you can also have spare batteries if you are a heavy user.
Price
The Moto G4 Play currently sells for ₦55,000 – ₦60,000 online and and in stores.
Verdict
Rather than cut corners, the Moto G4 Play keeps it simple with a touch of style. With this smartphone, Lenovo is likely targeting people in need of a decent smartphone that can handle basic tasks efficiently.
It is important to add that this device is 4G enabled; this is a big plus and one that will prevent the G4 Play from becoming outdated in the coming years.
Even though the Moto G4 Play is generally tagged as a budget friendly smartphone, quite a number of smartphones with added features sell for about the same price as the Moto G4 Play in Nigeria.
However, at its current price range, the Moto G4 Play certainly gives you good value for money.