Small business owners are some of the hardest working people yet, often times, they have barely little to show for these efforts. Although there is an exemption to this, with inspiring stories of people who started small businesses and made an empire out it, they remain few.
It's hard to pinpoint the reason why businesses fail, and many have journeyed the path to uncover why. In the end, what we have are a bucket load of conflicting opinions and solutions.
Through a wealth of experience gleaned from different life lessons, and over 30 years of training more than half a million sales professional across 23 countries, Brian Tracy came up with an interesting answer that ticks most of the boxes. In his book, titled; "Be A Sales Superstar", he shares the most important principles for sales success.
"Be A Sales Superstar" makes us understand that sales are one of the key drivers of growth in business and, without which, founders will only flounder at their effort to achieve success.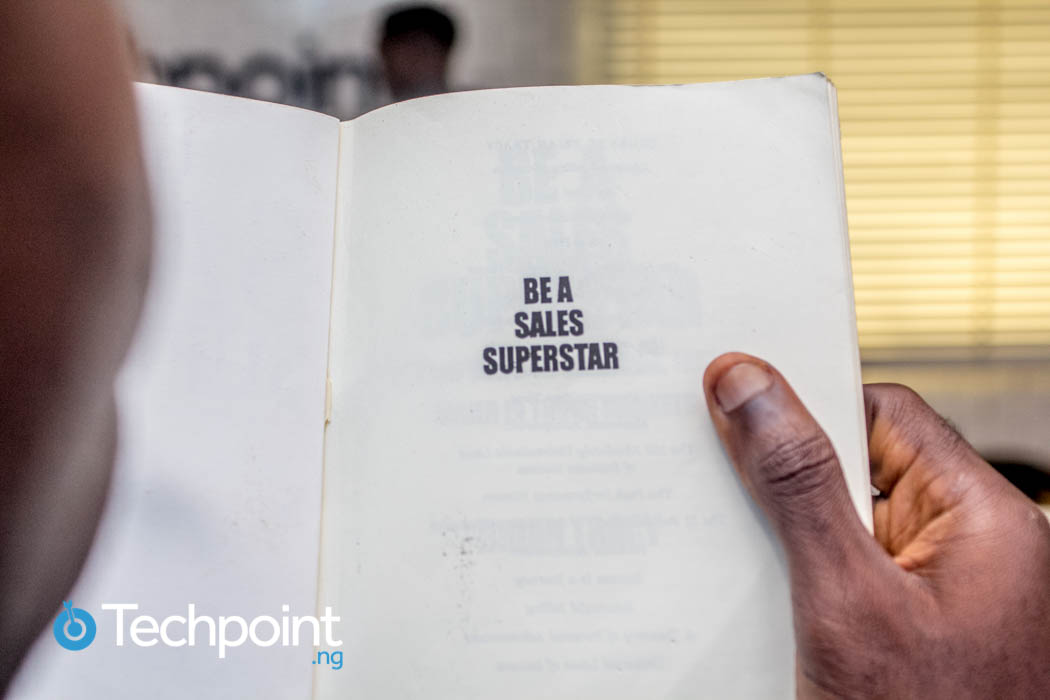 The success of a business to a large extent is a function of sales and it is obvious not many small business owners are natural salespeople. As a result, they tend to be vulnerable to a lot of mistakes that could prove very costly to their business. But who says the small business owner has to be a salesperson to drive the kind of sales that will ensure success?
With particular emphasis on the salesperson himself, Be A Sales Superstar takes us into the world where the salespeople are the ultimate ruler. It gives a clear insight into what skill they need to acquire in order to be good at what they do, as well as the process to begin mastering these skills. For business' growth, it shows how a business can leverage the services of these sales person to achieve the desired result.
Be A Sales Superstar is a handbook that one could refer to quickly to pick up key ideas and techniques that would immediately increase one's effectiveness as a salesperson and boost results.
Equally fascinating is how the book is short and straight to the point. In just 144 pages, one will learn twenty-one of the most important principles that will most certainly ensure sales success. Tapping into the deep secret of marketing, which invariably unlock sales, is like hitting a jackpot and that's what "Be A Sales Superstar" is all about.
So, if your income and success actually depend on selling, what you will learn in the pages of the book can actually change your life.
Sales is about perfection
Appropriately termed as the "winning Edge Principle" which says that a small difference in ability in key areas can lead to enormous differences in results. While small improvements in important sales skills -- such as prospecting, making persuasive presentations, overcoming objections, or closing sales -- can lead to huge increase in sales results, likewise if one is poor in a key skill area, that one weakness alone will determine your sales result and how much you earn. In other words, a single deficiency in your ability can hold you back from succeeding, no matter how good you might be in every other area. Put in another way, your strength has brought you to where you are today, but your weakness is now holding you back from progressing further and faster.
Again, the book is designed to give sales tools to overcome any critical weakness -- first, by identifying it and second, by giving practical exercise one can apply immediately to strengthen oneself in that area.
The law of cause and effect
According to Dr Thomas Stanley, co-author of The Millionaire Next Door, fully 5% of self-made millionaires in America are salespeople who have sold for another company all their lives. The way they became a millionaire was quite straightforward. First, they became very good at selling. Second, they earned an excellent living as a result. And third, they saved and invested a substantial part of their income as they went along. This brings us to the law of Cause and Effect.
The Law of cause and Effect is a great law of human destiny, especially in sales. This law says that "for everything that happens, there is a reason or reasons." If you want a particular goal, or effect, in your life, you can have it. Simply seek out someone else who has already achieved that particular effect or result, and then find out what he or she did to get it. If you then do the same things that the other person did, you will eventually get the same results.
The most important application of the Law of Cause and Effect is this: Thoughts are causes while conditions are effects. Our outer world tends to be a reflection of your inner world. You invariably attract into your life the people, circumstances, opportunities, and even the sales that are in harmony with your dominant thoughts. As you change your thinking about yourself and your possibilities, you change your life.
Ambition and excellent in one's field go hand in hand
One solid understanding from this book is that the entire life of a salesperson is a continuous process of communicating, persuading and influencing other people. In his book, Brian described an insight that changed his life while at the age of 28 years old. After years of hard work and struggle, it suddenly dawned on him that, "everyone who is in the top 10 percent today, especially in sales, started in the bottom 10 percent." To this end, he made a decision to improve himself by reading, talking and learning from the top salespeople who were around at the time. This led him to the understanding that the most important step one can take in the field of selling is to commit oneself to personal excellence in their chosen field.
People with high expectations of eventual success, are ambitious. The more optimistic they are, the more ambitious and determined they become.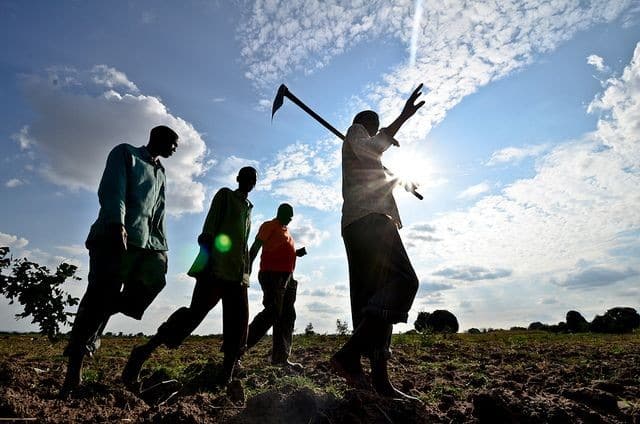 Ambitious people dream big and have high aspirations. They see themselves as capable of being the best in their fields. They know that the top 20 percent of salespeople make 80 percent of sales and often times, they are optimistic about their opportunities and possibilities.
It is absolutely amazing the number of people who want to get to the front of the buffet line of life but don't get up and get in line themselves. They don't realize that life, like a buffet, is self-serve. The way you get in line is by making a decision that you are going to be excellent in your field.
The good news is, the buffet line of life and success never closes! It stays open and continues to move twenty-four hours a day.
There's just so much that the book offers that by the time you are done reading the book you will discover that there exist only a small difference between salespeople who are earning small amount and those earning a huge amount. They have very much the same levels of talents and ability, are equally surrounded with very much the same number of opportunities. The only difference is that the highest paid salespeople have decided to earn that amount, and the only question they ask -- all day long -- is, How? Finding how is a right step in the race to Be a Sales Superstar.