With a flash of inspiration, you have conceived a tech idea that could be a game-changer. Unfortunately, as a non-techie, all you have is the idea and passion for proffering solutions to existing problems; you lack the technical know-how to make it happen.
However, you do not have any cause to worry because you are not alone. Many non-techies like you have been able to build successful tech companies with little or no technical skills. Successful Nigerian tech companies such as iROKO and Interswitch were founded by non-techies.
Steve Jobs co-founded Apple with Steve Wozniak who lifted most of the technical weight; Jobs with little technical skill was the brain behind all the ideas they experimented with.
If you are not a technical person but you have a tech idea, here are steps to help you take your idea from a daydream to a successfully executed startup.
Prove the viability of your idea
Before setting off building your startup, you need to come up with a solid plan of how you want your idea to work and what your expectations are.
This is not necessarily a business plan but rather an outline of how you plan to make it a profitable business because that is the first thing everyone is going to ask you.
"I always say the first thing you need to do is to make sure there is a market for your product" – Mark Essien, CEO of Hotels.ng 
Chances are, you are not the first person to think of this idea, so it is important to thoroughly investigate all potential competitors to see how their products compare to yours. Competition is a good thing as it proves that there is a market for your product; your job, therefore, is to create a better version of what is already in the market.
Build a mockup of your product
Building a mockup will help you determine your minimum viable product (MVP); a product with just enough features to satisfy early customers and to provide feedback for future development.
You do not need to know how to code to build a mockup of your product. You already have an idea of the fundamental functionality that your app or website needs to have so you can do this with a piece of paper and a pencil/pen. Make a list of every action and click that should go into it.
This will help you develop a tool to demonstrate your idea to your potential product developer, customers, investors, and co-founder.
Contact your potential customers
It is important to contact your potential customers to get their ideas and opinions on the limitations of your competitors' products and how your product can eliminate these problems.
Your friends and family are unlikely to give you their unbiased opinions, so you have to solicit input from strangers. This may pose a challenge—especially if you are a guy and have to approach Nigerian ladies who may automatically assume you are looking to ask them out—but you have to find out if people think there is truly a demand for the product or if your idea needs to be modified to better fit the market.
"Obsess about the customers. Forget you, forget your idea. Ask yourself what the problem is, the solution and how many people care about it enough to pay you for it. So when you find a problem, your solution must be all about the client. Make sure it's what they want"-- FemiAkinde, Founder and CEO of SlimTrader
As difficult as it may be to hear people critique your idea, it will help you build a strong product.
Get a technical co-founder or outsource your project
A great way to make up for the deficit of having no technical skills is to partner with a technical co-founder. Finding a co-founder is however not as easy as it sounds; you would have to find someone who is not only highly skilled and shares your vision but also one with a personality that would be a good fit for the company you are starting.
Attend as many tech events as you can as they afford you the opportunity to meet developers and potential co-founders who could help build your product.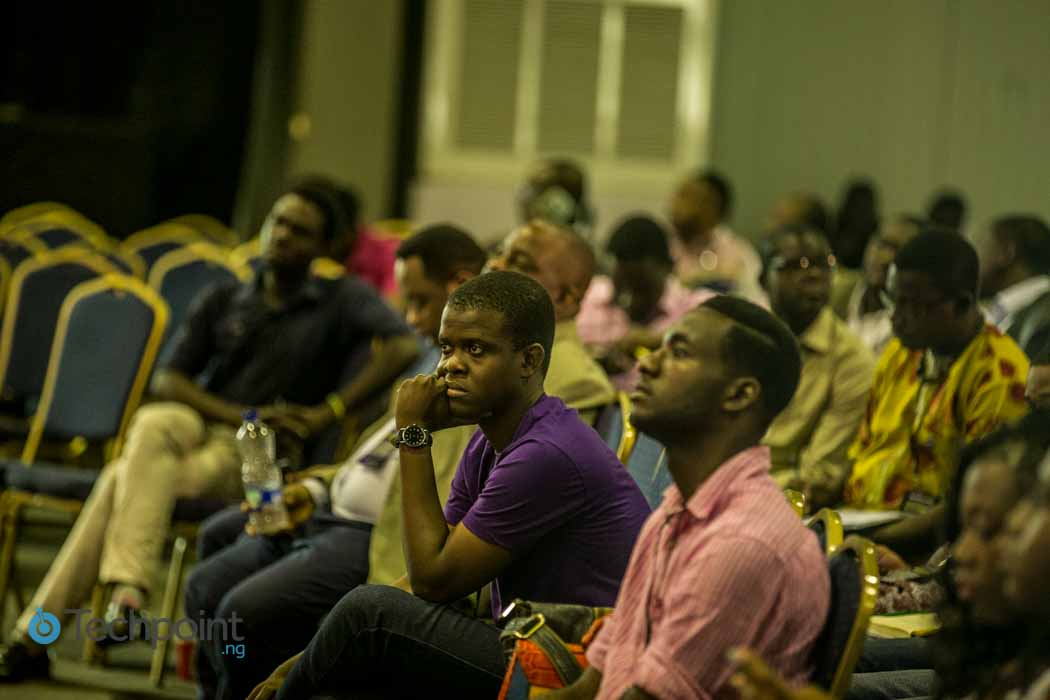 Finding a suitable technical co-founder may take a while so your best bet may be to outsource your project. You have to carefully choose a skilled developer or group of developers who would help you build your idea into a feasible product.
It is advisable to always make sure anyone you would be sharing your idea with signs a non-disclosure agreement (NDA) to protect your idea from being stolen.
---
Suggested Read: So you want to outsource your product engineering?
---
Educate yourself on the basics of the development process
While you have outsourced your product engineering, you need to learn the basics of programming and more. As a non-techie, just describing to your developer(s) that you want a tool to move you from point A to point B is not enough, you have to be able to understand the most efficient way to move it.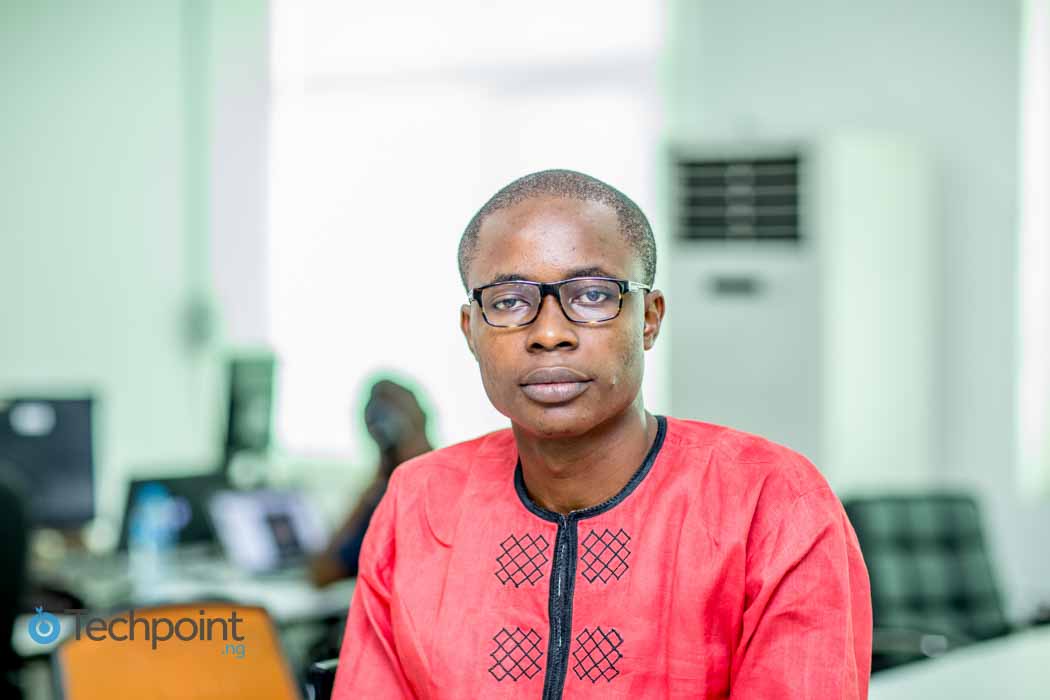 "Don't just worry about those nice features, think also about what goes on behind the scenes. A house with a nice paint work and construction practises will begin to show its flaws over time, especially when subjected to stress"-- Celestine Omin, Senior Technical Consultant at Andela
Although, you can hire someone to help you communicate efficiently with your developer--chances are you do not have the resources to hire anyone at this stage-- your ideas sometimes cannot be completely articulated.
Read books and blogs on the fundamentals of software engineering and try to understand the nitty-gritty of the process. It is this knowledge that you have acquired that will help build your product--with the help of your developer--as you have envisioned.
Get ready to wear many "hats" in your company
The technical part of a tech startup is a small part of what will make your business a successful one. The life of a new tech startup founder could be overwhelming; from getting that MVP into the hands of users, investors meetings, optimizing pitch desks to product management. You will basically become a Jack of all trades.
Even if you are able to find a suitable technical co-founder, you would have to take up most of the non-technical roles because your co-founder would be focused more on the technical part of building the company.
---
Suggested Read: Roles non-technical co-founders can play during a tech startup's incubation phase
---
You have to be ready to take up most of the roles in your company until you are able to hire employees; marketing, UX testing, and designing, conversion optimization, PR, sales, networking, ad writing, accounting, fundraising, recruiting among others. Even when you employ your first sets of employees, you would still need to take up multiple roles.
"One of the most challenging things is realising you have to do the things you do well as much as the things you don't do well. Because typically you cannot afford to hire experts in those fields"-- Mark Essien
Starting off, you may not have the skill set to carry out all the above roles, however, the good news is that they can be acquired. Read self-help books and seek advice from people who have these skills and established entrepreneurs.
Be Patient
"For me entreprenuership is like me standing here and I need to get to Yaba. If I don't know Lagos, how would I know how to get to Yaba? What's the first thing you would do? You should ask people and spend some time trying to figure stuff out. But that could take like 2 years."-- Jason Njoku, founder of iROKO
The road to being an entrepreneur is not an easy one, building a successful startup requires a lot of patience and perseverance. At some point in your startup journey, it may seem like you are spending a lot of time doing something that does not make sense, however, you should bear in mind that these things take time. Keep at it and you will get things right eventually.
The lifespan and success of your startup depend on how well you can execute your idea and most of the skills required are non-technical. To be the next Jason Njoku or Mitchell Elegbe, all you need to do is to use your pool of resources efficiently and give it your all; do not be afraid to make mistakes.
"If you focus on fundamentals and with a little bit of luck, execution, and discipline, you find ways to weather the storm as they come. It just works out. It's that staying power that is key"-- Tayo Ogundipe, founder of SOLO Global
Photo Credit: Myrialejean Flickr via Compfight cc