In 2016, Olatorera Oniru was named as one of the Forbes most promising young African entrepreneurs, just about 7 months after she started her business - Dressmeoutlet.com. With a customer base which spans across Nigeria, Africa, and the USA, Olatorera is indeed well on her way to fulfilling her goal of building "fashion Amazon of Africa."
Techpoint spent some time with her as she takes us through her journey so far.
---
You were listed as one of Forbes Most Promising Young Entrepreneurs in Africa last year, how was that for you?
That was amazing. I guess I could say that it was a very good turning point, a very humbling one too. Just being recognized for what you love to do and enjoy doing cannot be mistaken for any other thing than passion and gratefulness. It was great, I enjoyed the era of being a part of Forbes 30 under 30 and I guess the era doesn't stop because the expectations on you increases and you have to keep delivering.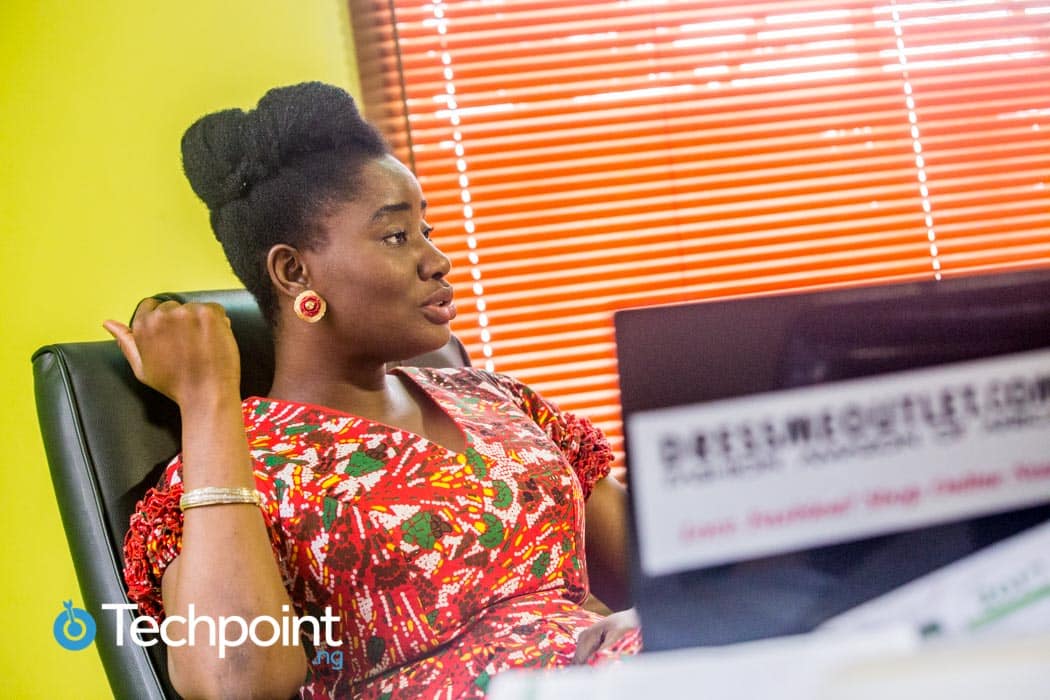 So do people keep tabs on you to know what you are up to and what you've done since then?
People actually think that I will eventually venture out of fashion to start an investment bank or a consulting company, you know they expect so much. And when they make postings like Bill Gates of Africa, it's like they want me to invent the next laptop or smartphone. But my passion really does lie in fashion and in magnifying the fashion industry in Nigeria, Africa and globally. With that alone is a lot of work and the industry which is a 30 billion dollar- industry is not realizing a significant percentage of that yet. Dressmeoutlet (DMO) is in its first year, but the amount of growth we want to see in the industry is pretty massive.
What impacts (positive or negative) has inclusion in Forbes had on you?
I have had a lot of positive impacts. Such an accolade helps you to be more visible to customers, potential investors, partners. So it was and still is a good thing for us. We have had people reach out to DMO since then non-stop, even job applicants increased at some point, so we were able to hire the best kind of people. We have had it good.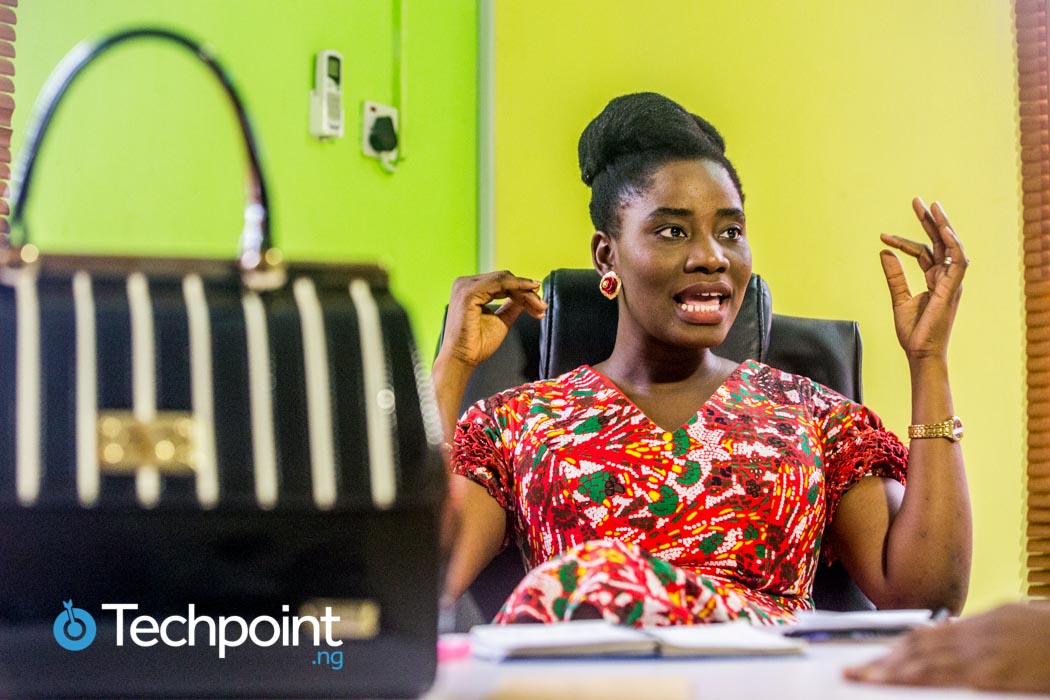 Knowing that you had a background in investment and finance, why did you choose fashion?
I have a passion for fashion! When I was at the Uni, I did some minor jobs, that helped me pay school fees and all that and with the change I have left, I bought handbags and necklaces. Sometimes, the bags I buy would snap after just two months of use and the necklaces also would not last for so long.  Then I got into investment banking and had a lot more money, so I would buy top designer bags and they last for years. Just being able to merge the difference between high quality and low standard developed the passion for fashion in me and I wanted to be able to help customers find those amazing products at the best prices.
So when you relocated to Nigeria, what did you find challenging the most?
Everything! Look around, can you hear the generator sound? The fashion industry is underdeveloped and that is because we live in a continent that is underdeveloped. People say how do you do a startup in an underdeveloped country; the difference must be significantly much compared to Silicon Valley, New York. So that is the major challenge of running a fashion startup business in Lagos. It's a business that you have to grow from the ground up.
How does DMO handle its delivery and logistics, because that is what most online retail stores complain about the most?
Well, we haven't experienced any delivery and logistics challenge, and I thought that as we grow, we will even experience it on a bigger level, but we have logistics partners who are fulfilling their end of the bargain as efficiently as possible. We also endeavor to do things within our limit. So we started with 3 vehicles, now we are at about 5 and we only deliver within Lagos, sometimes, we do Ogun state, but outside these areas, we use our delivery partners.
So that has really worked out well for DMO. Another thing that has worked for us is that we have a very low rate of returns and exchanges having to deal with shipping and expecting payment on delivery, unfortunately in some cases, you don't get paid. We do very minimal PoD. So eliminating PoD, returns and exchanges that really helped us to conquer logistics problems.
Speaking of PoD, did you hear about the kidnap and eventual death of Jumia's delivery agent? So it is a smart move on your part to minimize the occurrences of PoD right?
We have to thank Jumia, Konga, Dealdey and everybody that was in the industry, prior to DMO. They set some learning points for us. They have done an amazing work considering how the industry is and you kow, then, they were new entrants. The growth that they have witnessed in 5 years or less is quite amazing. I see why they implemented PoD, the market was not ready for eCommerce or 0nline shopping. They had to find ways to get the market ready for it, But, they did not foresee the massive challenges.
In terms of long-term goals, do you see yourself going full time into manufacturing?
We do. We are still a small part of our business, about 10-15 percent of the business now, and we plan to grow it because Nigeria/Africa has a ton of natural resources that we are not maximizing or fully utilizing. So being leaders in the industry, pushing African designers and brands and wanting to play on a global landscape, we still need to manufacture and take advantage of the vast amount of resources. I mean, we don't even have to import buttons, we have all the resources required to produce buttons. We want to invent, innovate and magnify the industry.
Who are your customers?
Young people, anywhere from ages 18 through 40. Interestingly, we have had clients in their 60's. So it varies. We have a wide range of categories from handbags to jewelry, that will be of interest to different target markets.
So would you say that these items are affordable for an average Nigerian woman?
Just this morning a pricing analyst came and said that there is an outfit on DMO which costs about ₦15,000 and on a competitor's website the same outfit goes for ₦30,000, that's half the price. So, Yes, they are affordable, especially for the caliber of designers and the high-quality goods that we retail. We have a mix of 60 percent made in Africa goods and 40 percent are imported. So we have very good suppliers from abroad too.
Being married with two kids, how do you juggle business with the home front/ family?
What has worked best for me is that I'm not far from home, so I'm able to check up on my family and eat lunch when I want to and being self-employed helps a lot with that as opposed to being employed which is a lot harder as your time is being paid for, so you can't really control your time. My family comes first and I try to ensure that everyone's happy. So it's basically about finding what works for you. Work, set hours, spend certain hours with family and when they are asleep, I try to squeeze some work in as well.
What's your take on challenges and how they have influenced your business and perspective of life?
Challenges have always been my toughest question because I never dwell on them and its always hard for me to remember them. I see them as opportunities to grow and then when they come around, I don't even see them as challenges, instead, I'm thinking "oh, something to solve, something to grow through, something to excel at." To me, it's an opportunity to say "Yes! I conquered something." Even with the challenges we may foresee in Nigeria, the shortcomings of our nation, we don't see it as a limitation to business, we see it as things that we are going to overcome in our journey to being a leader in the industry.