PsyndUp is an online booking platform that connects mental health professionals to clients in Nigeria.
The team behind PsyndUp were quick to spot a problem in the Nigerian mental illness industry. Psychiatric victims are being treated with contempt. As such, patients, even at the mild stage, find it rather difficult to opt for medical attention.
Owing to this fact,  the co-founders Funmilade Taiwo (CEO) and Eghosa Ogbeifun (CTO) were spurred to launch the platform on the 12th of March, 2017 with the aims to facilitate how mental health care is received in Nigeria.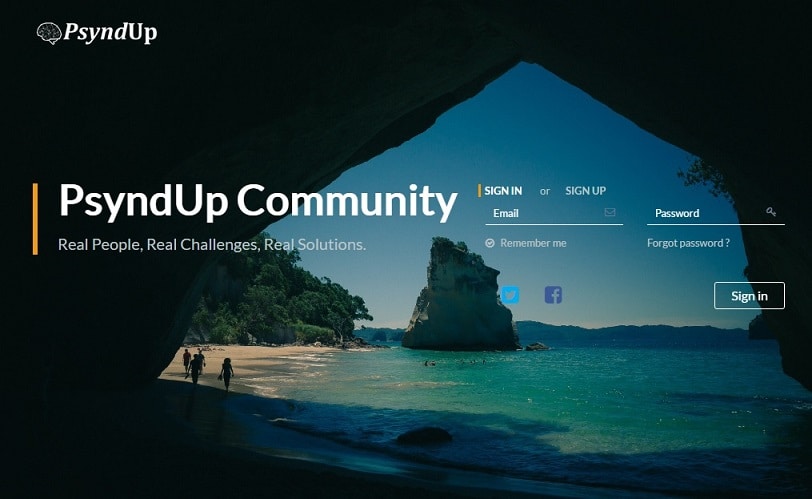 On the website, users can book sessions with psychiatrist/psychologists and also build networks, while participating in the online community. Activities on the website begin with users signing up.
Thoughts
Over time, the narrative of mental health in Nigeria has not been glorious. Asides the rather unwelcoming approach of administering treatments to psychiatric patients, the profession itself is often overlooked.
This could be because the legislation of Nigeria does not accord respect to victims of mental illness. Going by the Lunacy Act of 1958, victims of mental illness, unlike other medical counterparts are usually (forcefully) apprehended, and confined in isolation.
With Nigeria as a nation, still yet to recognise and accept mental disorders to be on the same medical pedestal as other medical illnesses, one wouldn't really blame the poor victims who prefer to keep to themselves than seeking medical aid. Asides this, many have relegated the term "mental illness" to physical aggression or erratic display.
With all these established, would PsyndUp rise to change the narrative encompassing the Nigerian mental health industry? Only time will tell.
Does the PsyndUp community interest you? You can visit the website.
---
Discover new startups every weekday by 9am (WAT) | Pitch your startup here.