Tayo Oviosu is the CEO of Paga, a mobile payments company he founded in 2009 to enable universal access to financial services for Nigerians.
Over 8 years, 200 employees, 11,000 agents across Nigeria and 6 million users later, Paga is easily one of the most successful financial services companies in the country. So much so that it's easy to forget that the man behind the company is the same person who got fired 3 months into his first job after graduation.
Techpoint spent an afternoon with Tayo Oviosu, at the Paga HQ in Yaba, Lagos, where he shared his entrepreneurial wisdom and journey so far.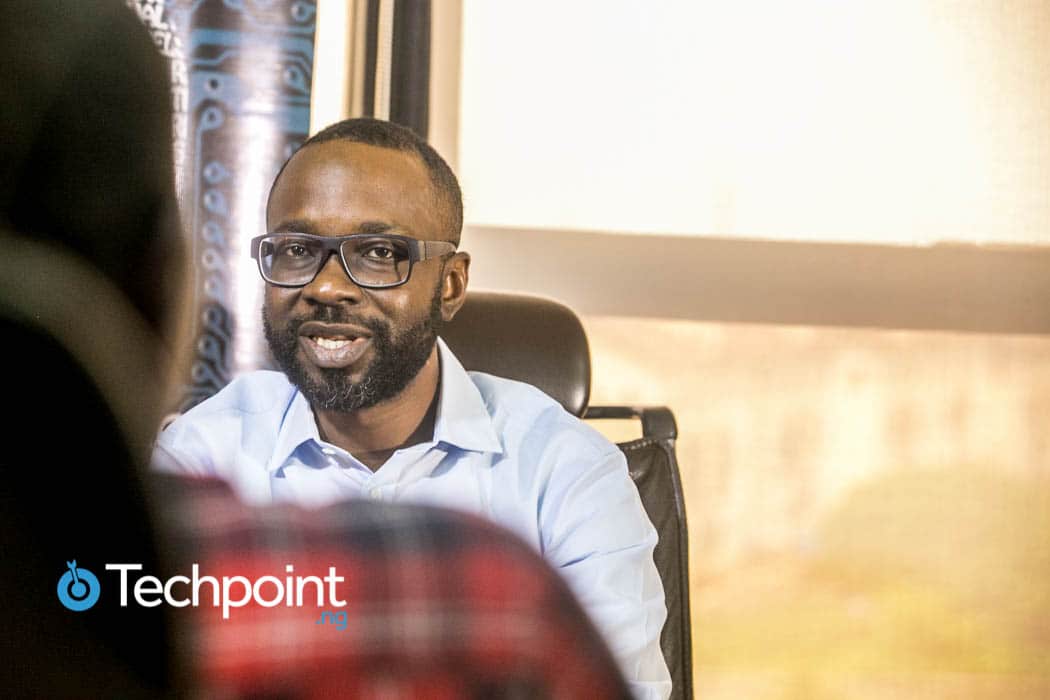 Muyiwa Matuluko of Techpoint.ng: Tell us about getting fired from your first job and how it has shaped who you are today
Tayo Oviosu of Paga: I had to work my way through college, sometimes holding up to 5 jobs at a time. So I was excited when I finally graduated with an electrical engineering degree. I had chosen to concentrate on semiconductor chip design which, in hindsight, was actually the hardest subject we did in school. It was the only part of electrical engineering I didn't get As all the time. Yet, I enjoyed it.
Right after graduation, I landed my first job with a small startup of 8 people. We were developing digital imaging chips that could capture images the way the human eyes do. I was way out of my depth so I worked weekends trying to catch up. Eventually, I was allowed to design a chip that got sent to Taiwan for fabrication. I had tested this thing numerous times in the lab; I was confident it was going to work. Then the fabricated chip comes back and it doesn't work. I was devastated; we spent a lot of money shipping between Los Angeles and Taiwan.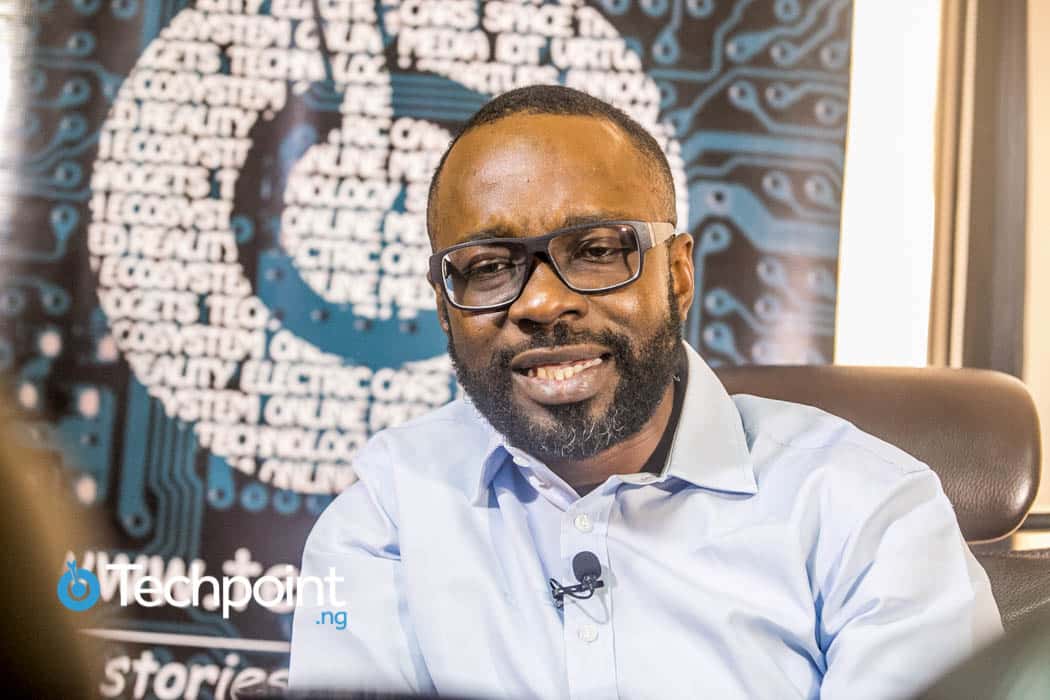 One day I got called into my boss' office and he told me he had to let me go. I cried right there. This was my first job out of college and barely 3 months in. Fast-forward many years later, I called my boss and I thanked him for firing me because I realised I was in the wrong job.
After I left, I struggled for a while to make ends meet. I collected unemployment benefits from the state of California, worked in a mail-room, a call centre, anything to make ends meet. Eventually, I got a proper job doing database design for a startup in Los Angeles. And then from there I went on to Deloitte Consulting.
I'd say the experience really shaped me because it taught me a few things. First, we tend to place a lot of focus on things that are hard for us. I think that's wrong. You want to focus on your strengths and get better at the things you're good at. If I had to go back to do it, I would not have concentrated on semiconductor chip design. As much as I found it interesting, it was not my strength. Digital design in electrical engineering was my strength. So I went on and focused on digital design.
The second thing I learnt from that experience is that your present situation does not determine your future. It's all about how you see it in your mind. All the time in the mail-room and the call centre, I never once thought I had reached my end goal. I always had it in view that one day, I would come back to Nigeria to help make the country again the giant of Africa, which is what really drives me right now.
MM: You bootstrapped Paga for first 6 months before raising investment. That must have been tough, considering the regulatory, licensing and infrastructural requirements of the space you were playing in
TO: It wasn't that difficult. I was fortunate to have worked for about 13 some years before starting Paga. So I had a little money saved. I was also creative in terms of how I spent the money. I pooled together people to work in different aspects, most of them friends who were doing it as a favour. Everyone who helped us in the early days got paid below market rate. Some of them stayed on to work with Paga when we could afford pay them at market rates.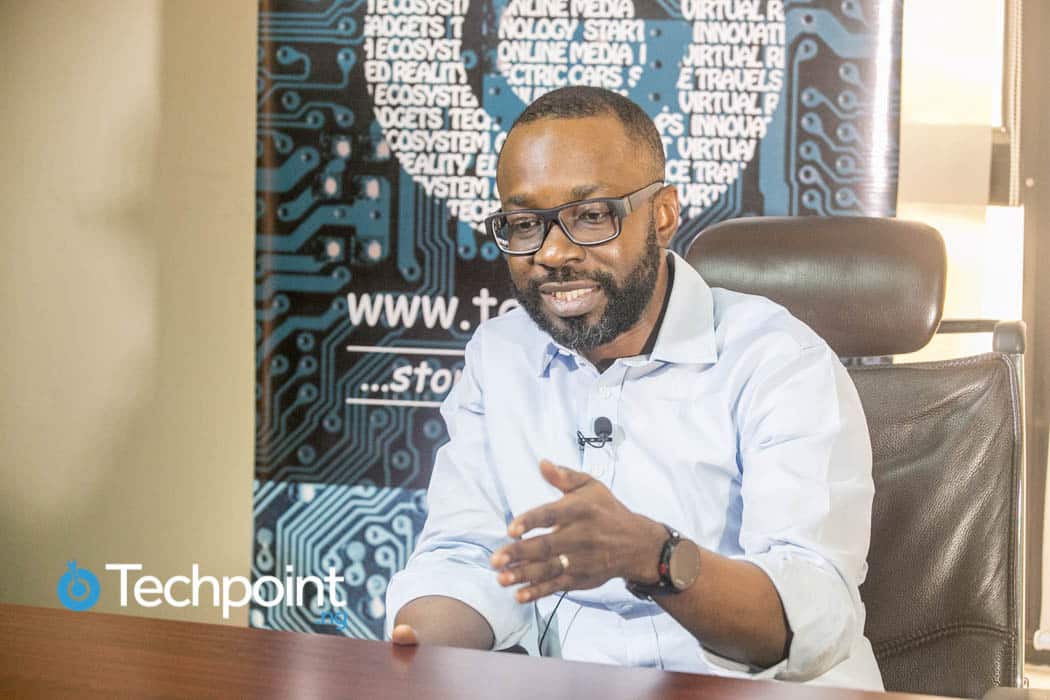 Back then we were running mean and lean. That's still our approach today. We don't believe because you have any amount of money that you should spend it any how. The same should apply to every entrepreneur. From day one, you've got to understand your books and ensure that you always have cash flow that enables that sort of creativity. In the early days of Facebook, Mark Zuckerberg wanted to paint a mural at the Facebook office but didn't have the funds to do it at the time. So he offered the artiste a few shares in Facebook. That artist agreed, did it, and years later his stock was worth $200 million. You just have to be creative in the ways think about different things, especially in the early phase.
MM: You eventually got funding anyway. How did you convince investors to invest, especially when you hadn't even secured a license for Paga?
TO: All but one of the institutions that invested in our Series A were already in conversation with us for almost a year before we got the license. However, only one of them was willing to do invest before the license came -- Goodwell-Alitheia Capital. I see them as our real angels because they came in and took a risk that nobody else was willing to take.
But once we got the license, we were able to close the term sheet within 2 weeks since everybody had seen our progress. Now, we have about 34 investors, a lot of them came early on. One thing the Paga experience has taught me is that you have to, in the early stage of fundraising, go first to friends and family; people who know you already. All we had in the beginning was an idea, a Powerpoint and a demo but these people were willing to take a risk, because they believed in us already. I think that was very helpful with us.
MM: I think you've mentioned that some of the earliest investors in Paga were your former bosses
TO: Correct. The first person to actually put money into Paga was one of my former bosses (he's Nigerian). Frankly, if I didn't do good work for him, if he didn't know my capability, he wouldn't have invested. My former boss at Cisco also invested. I worked with him for about 3 and a half years.
This is why I am not a fan having side gigs, which is common among Nigerians. I don't believe that's entrepreneurship. Don't ever discount just keeping your head down and doing great work wherever you are because you just don't know who sees you. You just don't know who can help you along the way. I firmly believe that if you really do good work wherever you are, it will come back to be of benefit to you later on.
MM: Talking about entrepreneurship, you cause quite rift on Twitter last year when you said 95% of tech entrepreneurs in Lagos should go and get a job. Could you expound on that a bit? Do you think there exists those who are born entrepreneurs?
For ~95% of tech entrepreneurs I meet in Lagos, my sense is they should stop & go get a job. Learn, grow, develop as a person/leader first.

— Tayo Oviosu (@oviosu) July 19, 2016
TO: I think they are few and far between. The reason why we talk about Mark Zuckerberg is because there are not many Mark Zuckerbergs. The average successful entrepreneur anywhere in the world is in their mid-40s, talk less of Nigeria, a harsher environment where we don't yet have a flurry of capital to fund business. Just by virtue of that, I think the better advise to people is to go build your skills.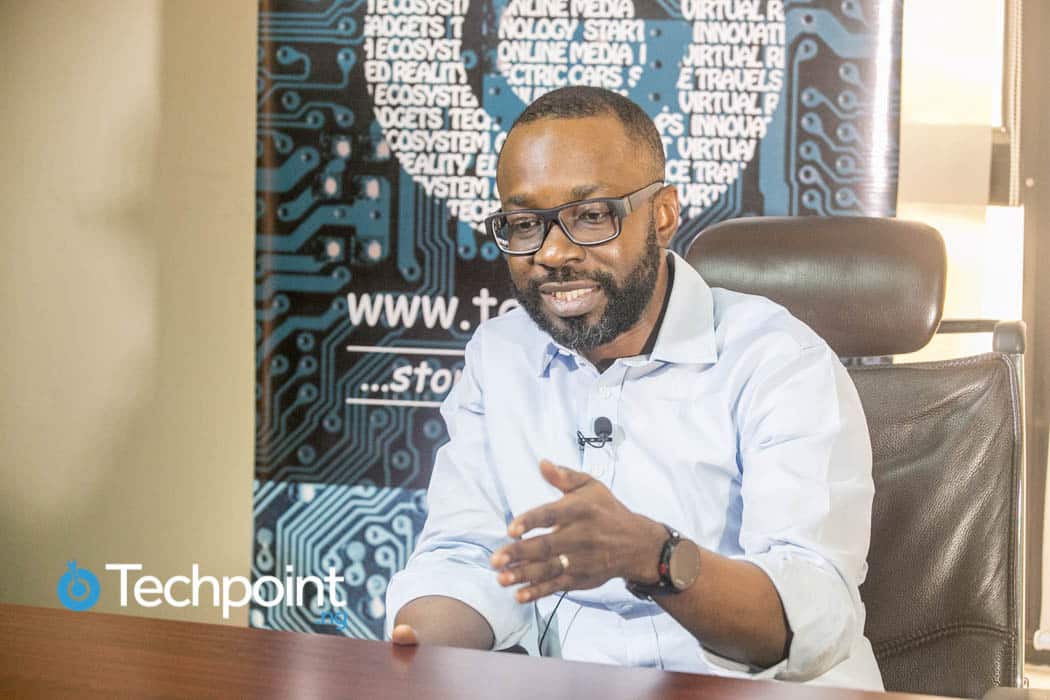 Go learn on someone else's money how to manage a team, how to give feedback, how to deal with the fact that your employee, whose son is sick, couldn't make it to the office today and you have a deal to seal. Go learn on someone else's money how to do your job, how to manage a P&L, what a P&L is, what a balance sheet is, what a cash flow statement is. Go learn all those things and build your skills and experience before you then branch out. Because by the time you then branch out, you're more capable of convincing investors.
The investor-entrepreneur relationship is almost like a marriage. The investors are bringing something on the table and so are entrepreneurs. But the investors are typically investing someone else's money, at least for the institutional guys, so they can't just put the money anywhere. They have to be confident in your ability as an entrepreneur to execute the business.
MM: You've raised over $13 million for Paga in 8 years but you've said you will always be raising. Some people are of the opinion that you should never accelerate your startup. What's your take on this? If you had to do it all over again, would you follow the same path?
TO: Absolutely, I don't think I would have changed anything about how we raised money. I think I'd rather own a small part of a big pie than a big part of a small pie. Our aim as a business is to solve payments and bring financial services to the mass market in Nigeria. It will take a lot of investment to get to that vision. I wouldn't be surprised if over the lifetime of Paga, we invest over $100 million -- we are well on our way to that.
When you think about how big what we are going after is, you know we have to partner with investors to get to that kind of level. So, no I would not have changed anything else.
But in general, what I say to entrepreneurs is don't be worried about taking investor money. Share your idea, talk to people because you just never know how they can connect you to something else. One lesson I have learnt is that once you bring investors on board, it's no longer just your problem, it's now 'our' problem. So you don't have to carry all the stress.
MM: What's the hardest thing you've had to learn over the years?
TO: I think the biggest one is really around how you handle or deal with people; how to ensure that you are always honest upfront with everyone about everything. That is what has strengthened the relationship I have with my leadership team. We are very open with each other in how we run the organisation. The first person I actually hired on to Paga in the early days left and that was a very painful experience for me at the time. But I'm glad we are back to being friends. I think that's probably one of the most difficult experiences I've had.
The second thing I've learnt is that when you are raising money, it's not over till it's over. Until the money is in the bank and you sign the deal fully, it's not over. I had a situation once where I thought we had a deal and then I said goodbye to other people we were in conversation with. Then that deal fell apart. If I had to that again, I wouldn't have said goodbye to the other parties. I would have probably figured out a way to keep everybody in the game until the deal was fully signed.
MM: I understand you are now an angel investor. You've invested in startups like ChopUp and Reelfruit. Was this a deliberate move or you just happened into it?
TO: It's very deliberate. My personal mission is to help change the face of Nigeria and Africa at large, by helping to bring ideas to life. When I think about helping to bring ideas to life, I think about helping entrepreneurs and a key way I want to be able to do that is investing.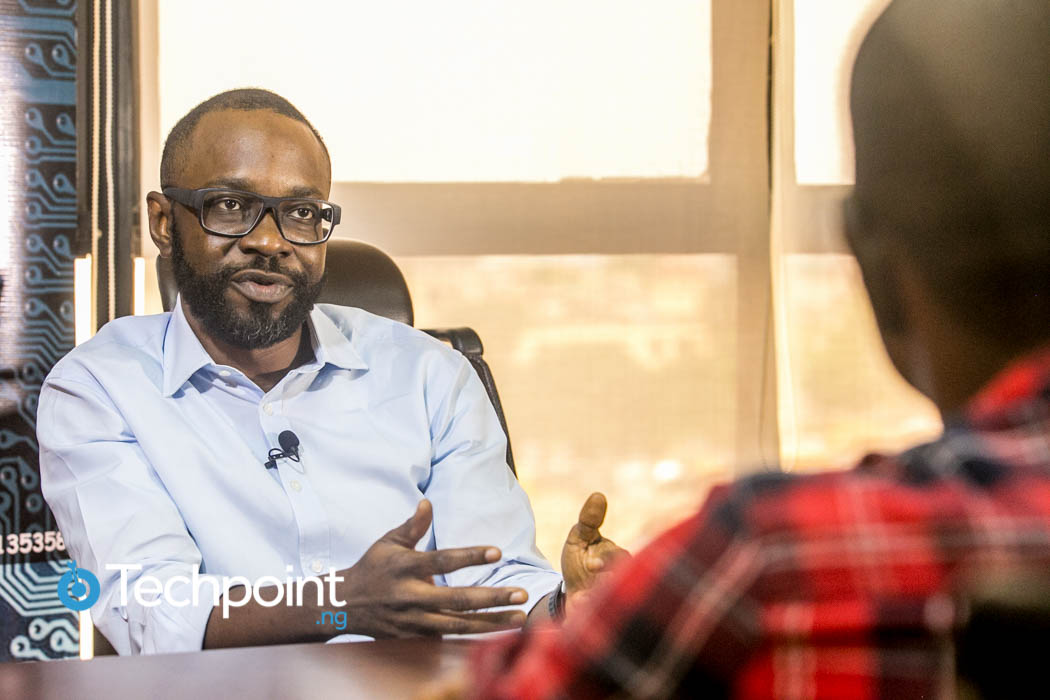 When I look at my journey so far, I realise that we are here sitting on the back of 34 people and 6 institutions who took a bet on us on. So I similarly want to find ideas to invest in. I don't have a lot of money but I want to find people who I can make those kind of investments and bets as well.
Longer term, post Paga, which is a long time to come, I hope to become a venture capitalist in this market. Angel investing for me is sort of the early base of going towards that. I don't think I will be the kind of angel investor who wants to be everyday in your business. Of course, I'll be able to help whenever help is needed. But I'm looking for people who want to run their business. I am not trying to run your business. I don't have that time.
MM: I understand that you are married to Affiong Williams, another high-achieving entrepreneur like yourself. How do you manage to find a work-life balance?
TO: I'd be lying if I said it was easy. It's toughest when both of us are stressed about things at work at the same time. The good thing is that we both understand what the other is going through because we go through it ourselves
My approach to work-life balance is to first accept the reality that you will spend more time at work than you will with the people you love. So, when I'm home, if I don't have to, I try not to turn on my laptop. I've gotten better at that over time.
I'm also trying to get better at hobbies. I've actually taken up running which I thoroughly enjoy. But I still feel like I need more hobbies as an opportunity to get away, so to speak. So I'm also considering taking up swimming and golf. I think it's important to figure out what works for you and how you can apply your mind elsewhere.
---
Suggested Read: Tayo Oviosu and Affiong Williams are relationship goals
---
It's the same for my wife; she also tries to figure out the things that she likes to do. She's also an avid runner, so we both have that as a shared interest. There are other things that she does as well, like a book club which she is very active in. But then also, we just find time for ourselves together. I think for each person, you sorta have to figure out what works individually and what works as a couple.
MM: Any advice for budding entrepreneurs? Particularly from the perspective of mistakes you made coming up
TO: There's an adage I always use which goes, "if you wanna go fast, go alone; if you want to go far, go together." If you do want to go far, you want to bring people around to your idea. It shouldn't be about "me". You want other people to come in to actually help take the idea to another place.
The second advice is inspired by Seth Godin, whom I'm a big fan of and highly recommend him because he has a lot of wise words. You need to be comfortable with what size of business you want to build. There's no rule that says you must build a gang buster, huge business.
A good example of this I like to use is HealthPlus, founded by Mrs. Bukky George; fantastic woman and entrepreneur. For the first probably 9 to 10 years of HealthPlus, she had just one store. Everybody around kept saying she should expand but she was happy with where she was. It wasn't until it clicked for her that expansion followed. Now she runs the largest Pharmacy chain in Nigeria. Once you are comfortable with what you want to do, stick with it, don't be moved by other things.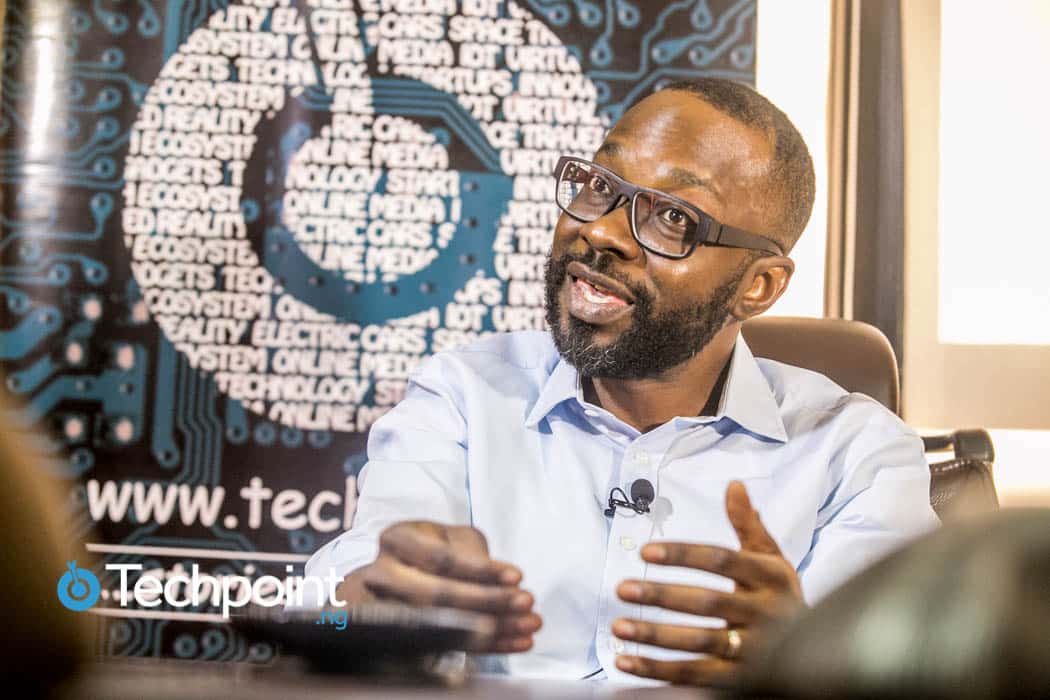 But even when you think that you want a large business, you should go large by starting small and executing small successfully. Don't try to be large immediately. When we started Paga, our agent network was spread across 3 cities. If I could go back in time, I wouldn't have done that. I would have actually pushed stronger for us to stay in Lagos.
Of course, now we are in 35 states with 11,000 agents, which doubles the reach of all the banks across Nigeria by the way. But we could have all 11,000 of those agents in Lagos alone and we still wouldn't have secured Lagos. There is enough business in Lagos.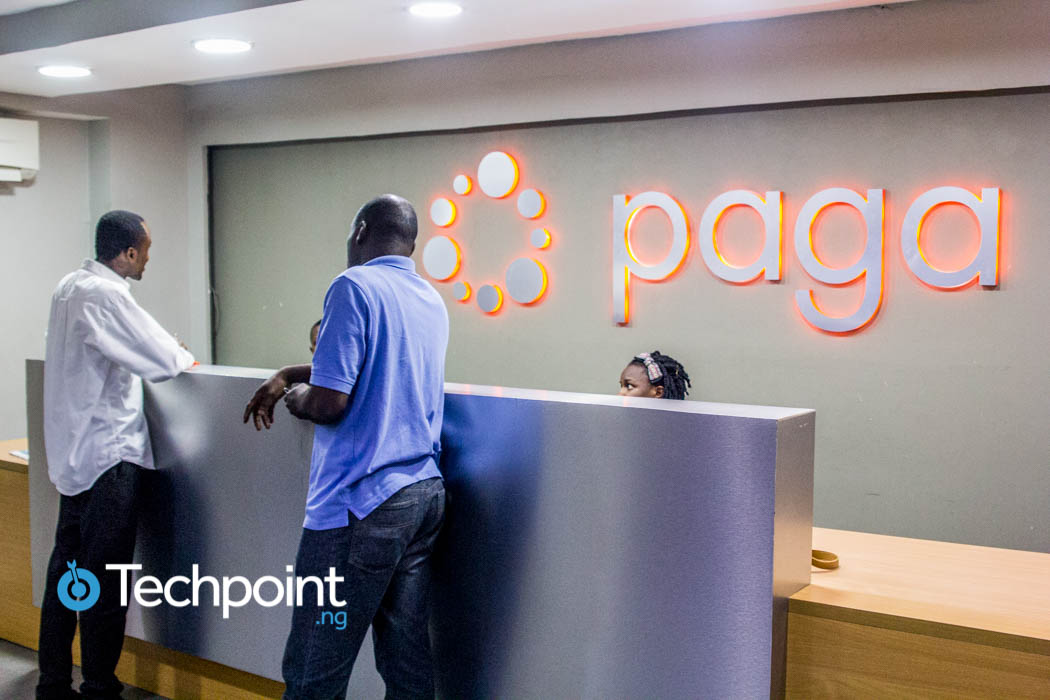 Every new thing you add to your business creates so much more execution issues. You want to be very careful and thoughtful about what you bring in. A friend once told me that it takes the same amount of energy to build one McDonald franchise that it would take to build Microsoft. This is especially true if you are an A type person. Just be comfortable with being either big or small, there's nothing wrong with either.
We never wrote a business plan for Paga until we were going out for our Series A in 2012. By the time we wrote that business plan, it was a more coherent document because we understood the business. If we had written it in the beginning, we'd think we could do x and y but we wouldn't know what we were talking about.