Have you ever paused to ponder on the number of pictures you 'consume' every day  that are actually genuine? A picture, they say, is worth more than a thousand words; however, with an archive of pictures online, cameras and image editors such as Photoshop at our disposal, pictures can also be worth a thousand lies.  
There are fake pictures everywhere, from the beautifully sculpted pictures of people splashed on the internet, TV, magazine covers and billboards, which are simply supposed to be glamorous and eye-catching, to other doctored photos crafted for fun, to make an impression or just to provoke an intended reaction.
However the consequences of falling for a deceitful picture may not always be so trivial; with everyone struggling to create the perfect scenario, fake pictures can alter our perception of reality and this can affect the choices we make. They leave us chasing perfection in an imperfect world.
More harm than good
For a lot of people who still trust pictures as frozen moments in reality, the story is even bleaker. Many young girls today aspire to the biologically impossible ideals created by tons of edited pictures decorating our world today, so unsurprisingly eating disorders, depression, diet pills, steroids and cosmetic surgeries etc are increasingly popular among people who are displeased with their bodies.
A lot of other unsuspecting individuals are continuously being deceived by images they believe to be true. One young girl had her family convinced that she was touring Asia by sharing photoshopped pictures of different sights and food on her couch in Amsterdam.
Fake pictures are actually doing more harm than we imagine. So identifying doctored pictures has become an essential skill in a digital age coloured with so much deceit. Here are a few tips to help you;
How to spot a photoshopped picture by simply looking at it
Many fake pictures show signs that reveal that they have been altered, however, these signs can be surprisingly easy to miss if you don't know what to look out for. So the next time you see an interesting picture, observe it carefully for some of these common Photoshop mistakes
Focus on the background
In a bid to alter the features of the subject of a picture, many pictures often end up with distorted surfaces in the background. For example, a picture that is edited to enhance the curves of a female model may end up curving up the wall behind her.  So always look out for bent or distorted surfaces in the background of a photo that should naturally appear solid.
Watch the light
Light, shadow, and reflection are some of the hardest things to fake in a picture. Even though you may not be well-grounded in the laws of physics, there are some discrepancies in the way light interacts with the objects in many fake pictures that can be caught by simple visual inspection.
Combining images shot in different lighting conditions realistically can be really difficult and bad blend is sometimes easy to detect. So always look out for lighting inconsistencies.
Look out for unrealistic features
Some things are naturally out of place in some edited pictures and they are sometimes pretty obvious too. Ever seen a picture of a face without pores or a person with a missing belly button? Even though these are pretty obvious errors, you can miss them if you are not looking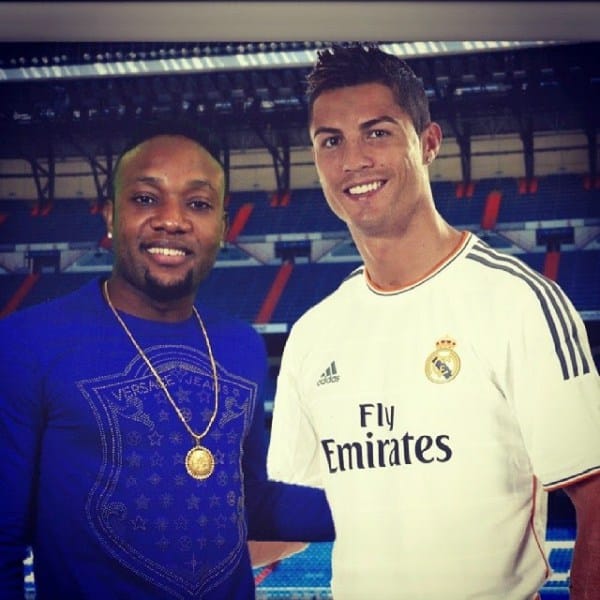 Identifying fake pictures with Google images
Google's reverse image search can help you spot fake pictures. Google brings up sites where a particular picture has been used and also shows you pictures of similar images.
While this may not be very useful in determining if an image has been edited, it can help you trace the original source of an image and you can tell if a particular image has been used on another site or if it has been doctored. This is another good way to spot fake profile pictures on social media
Simply go to Google images and upload the controversial picture from your computer or you can paste the URL of the picture or drag the image into the search box.
Online tools that can help you spot fake pictures
Let's face it, some people who use photo editors are very good at what they do and it may be almost impossible to tell that a picture is fake by simply looking at it. However, there are some free online forensic tools that can help you identify fake pictures by analysing the metadata of images
Free online image analysing tool like izitru can tell you if there is a possibility that an image has been modified after an original capture. FotoForensics, is another free online tool that can help verify the authenticity of an image. Some of these services can even provide additional information about where the picture was taken and the camera that took the picture.