Tara Fela-Durotoye, the founder of House of Tara, the largest (indigenous) makeup brand in Nigeria has been profiled on several international platforms. She has been listed as a young power woman by Forbes, a young global leader by the World Economic Forum and has won numerous awards.
However, she did not just become a worldwide sensation overnight. Tara started her business 19 years ago as an undergraduate. She credits her success to hard work, discipline and mentorship. In her interview with The Guardian, she talked about how impactful her mentor, Ibukun Awosika has been in her journey as a world class entrepreneur.
"In my case, I have been privileged to have a very close relationship with my mentor as a business woman. Mrs Ibukun Awosika also sits as a chairman of the board of House of Tara. We have several similarities: faith, values and business principles. I hope to emulate and these similarities I believe drew us closer. I believe I am blessed to have someone who is willing to advise me so I do not go through some experiences or make some mistakes."
Ibukun Awosika, who sits on several boards of companies in Nigeria is also a successful entrepreneur. With almost 3 decades in the furniture industry, Awosika has the requisite experience required to mentor the younger generation. And in collaboration with Tara, Awosika continues to mentor young ladies through the TFD series.
In Nigeria, where startup founders are springing up daily, the role of experienced advisers cannot be underestimated. In order to choose the best mentors as entrepreneurs, check out the following steps.
Self-discovery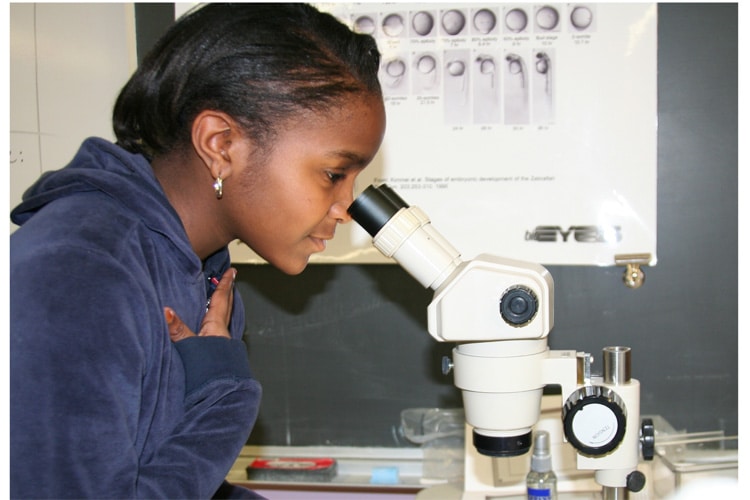 One of the many cogent things to understand before picking a mentor is self-discovery. The means by which a person unravels, evaluate and understand his/her ability, capability, character, lacking and many other attributes is self-discovery. With self-discovery, you are able to know concisely who you are, what you want, areas in which you are lacking. Self-discovery is essential because in knowing yourself, you are open to seeing what you lack, what you should improve on. When you have this information, search out for the right mentor who is willing to commit to helping you achieve these potentials you are lacking. Only choose a mentor when you discover that you have need for one.
Honesty
Honesty is a key factor to consider both in self-discovery and in choosing a mentor. In self-discovery,  you have to be totally honest with yourself, What are you essentially lacking? What is vital and what is not, what potential you are in dire need to acquire. And who do you want to choose to help you?  You have to be more honest with yourself in asking these questions; Are you ready to put in the needed work? Ready to take directive? Ready to give your mentor the deserved respect and not argue with each and everything he/she says. All these questions need to be answered honestly through self-discovery.  Mentors are not dictators or tyrants, they are fellow humans and they deserve respect, if a mentor is putting in time to help you, as a mentee you also have to show a high degree of commitment.
Likewise find an honest person, trustworthy. I must say that when looking for mentors, look for those you won't argue with. Choose people you can trust. If you find someone you know you will want to argue with, please don't go to them. Such a person cannot mentor you. You can't learn anything from arguments.

Remember that even your mentors make mistakes. But you don't have to put it out in front of them. The only way to prove them wrong is in your action. In your work. That way, he/she will learn and would be much interested in passing more knowledge to you.-  Emeka Okoye.
Specificity
Another key factor to know as an aspiring mentee is to consider choosing specific mentors. As an entrepreneur, you can have a mentor who is superb in marketing, you should also consider having another mentor who is admirable in customer service. With these you are able to combine various experience from various fields to make you excel.
Track Record
Track record refers to the past performance, failures and achievement of a person. That is the reputation that a person has built so far. As an entrepreneur, you must find out the known achievements, failures and performance of your proposed mentor. Know the excellent records that the person has set and is still setting. In finding these out you will be able to know what aspect of expertise the person excels in and how best the person can help you. With a person's track record you can find out how connected a person is.
Network
Mentors are good Networking agents. They help connect to the right people that will help business to prosper. Especially in Nigeria, where knowing the right people is key to opening some doors. Choosing a mentor in line with the same entrepreneur aspect you aspire to function in, will help your growth accelerate. Your mentor will be able to introduce you to the right contacts, either physically or providing you with another medium of contact. This point is further buttressed by Mrs Saudat Salami.
As aspiring entrepreneurs, we will need to know how to go about We are not alone in our struggles; at various points in our life, we need people to unburden and seek advice from. People that can give us access to their networks and contacts in order for us to grow; a sort of hand holding- Saudat Salami.
Availability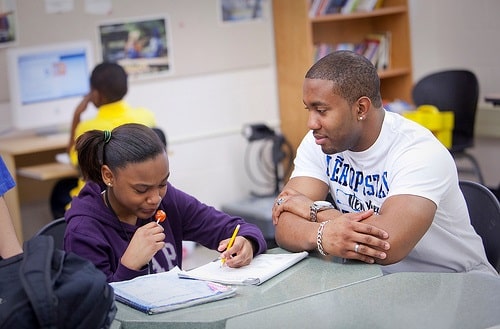 A peculiar factor that many often do not consider when choosing a mentor is availability. Having a mentor in name only does not contribute to your growth. Nigerians love mentioning names of several great and influential people as their mentors when actually they do not have any relationship of sort with these people.
When you have a person you aspire to be like, you can know everything about the person, but that doesn't make you a mentee of the person. Mentoring is far beyond admiration.
Mentors are not super humans, they have the same 24hours in a day, 7 days in a week eyeryone has. An individual will not put his/her life on hold in order to mentor people. Rather it is with attaining success, having a personal life that he/she mentors people.
Consider choosing a person that is available. Availability is not particular to having a physical meeting, seeing on an eye to eye basis. Very many people do not see their mentors physically, but they resort to other means of communication, especially the electronic means, through various social media platforms. Availability is dependent on creating time, having time to call, replying emails, messages. Choose a person you can always count on to be available for you irrespective of how choked up his/her schedule is.
Find someone who is willing and available to mentor you to the full potential you are lacking.
Going against the grain
At the tertiary level of education, we come across all kinds of lecturers, the religious, the unreligious, the social and sophisticated, the annoying one, all kinds of humans. Irrespective of how much we agree or disagree with their  perspectives or lifestyle, we didn't let it affect what they had to teach us, which we knew that we will certainly be tested on. This also applies to choosing a mentor, you are after gaining a particular knowledge, which is certainly what matters most.
Therefore as we did with our lecturers, not regarding their 'other ways' except the knowledge they imparted in us which was cogent, the same we should do with our mentors.
If you admire a computer geek with much experience in software development go for it, do not hold back because he/she doesn't share your view as a feminist.
It is not everything about your mentor you take."- Emeka Okeye.
A popular filmmaker and producer Steven Spielberg once said that 'the delicate balance in mentoring someone is not creating them in your own image, but giving them the opportunity to create themselves'
Therefore as an aspiring mentee, if you are not keen on taking the image of your mentor, you shouldn't be bothered about his/her views, so much so as he/she has the right track record in the aspect you need, then go for it.
As much as philosophy views traits do not matter, so also does age not matter.