The Information Technology Developers Entrepreneurship Accelerator(iDEA) Nigeria was  established in March 2013 by then Minister of Communications Technology Omobola Johnson in collaboration with the Nigeria IT Development Agency (NITDA) and like minded individuals such as Helen Anatogu who was appointed as the CEO.  iDEA Nigeria was founded as a technology incubation for tech startups and entrepreneurs; an enabling partnership between the government and entrepreneurs to empower them in different aspects.
While it started out as an outstanding governmental initiative, over the years, occupation at iDEA Nigeria has dwindled imperceptibly. On March 16th 2017, news broke that iDEA Nigeria was relocating from its popular Yaba home to somewhere in Lagos Island.
Operations Manager Olaiwola Bolaji later confirmed that iDEA had indeed moved to the Island and will keep us [Techpoint] posted with the new address even though no official statement has been released concerning the relocation.
This news was received with mixed feelings from stakeholders and observers of the technology cluster in Yaba considering the huge impact the hub has had on the budding tech ecosystem in Nigeria.
Since its establishment in 2013, iDEA Hub as it is fondly called has incubated over 50 startups, raised about/over $800,000 in funds for these startups and accommodated over 1,500 people for seminars, workshops and trainings. In one way or another, a lot of tech entrepreneurs and stakeholders in Nigeria have a justified sentimental link with iDEA Nigeria.
The role of the tech incubator/hub for Nigerian tech entrepreneurs cannot be overstated, so it is fitting to wonder why one of the foremost technology incubators in Nigeria was moving away considering the recent international attention and resultant boom of tech entrepreneurship.
---
Suggested Read: The definitive list of tech hubs in Nigeria
---
Why did iDEA hub really move?
A reshuffle was already in order
For a keen observer, things have not been kosher at the hub since the tail end of the year 2015. Startups had been migrating en masse from the premise on a steady basis with most complaints being  facilities and structural issues.There has not been a steady patronage of the premises for the paid spaces provided for meetings, coworking and training and monies were apparently not being made.
For a facility of that physical magnitude, it is hard not to wonder how it is managed properly if profits are not made. A source close to the grapevine actually did confirm that the iDEA Nigeria had been in dire straits for awhile and had probably run out of cash. And since there was no tangible revenue coming in, the stash depleted faster than expected.
Perhaps, the  government had a role to play in the hard time that have befallen iDEA.
In an interview last year, CEO Helen Anatogu said a Memorandum of Understanding (MOU) was signed with NITDA in 2013 to provide grant funding to groom the startups. And since the last 3 years, NITDA has provided only about 30% of the agreed funding thereby reneging on its contractual promises.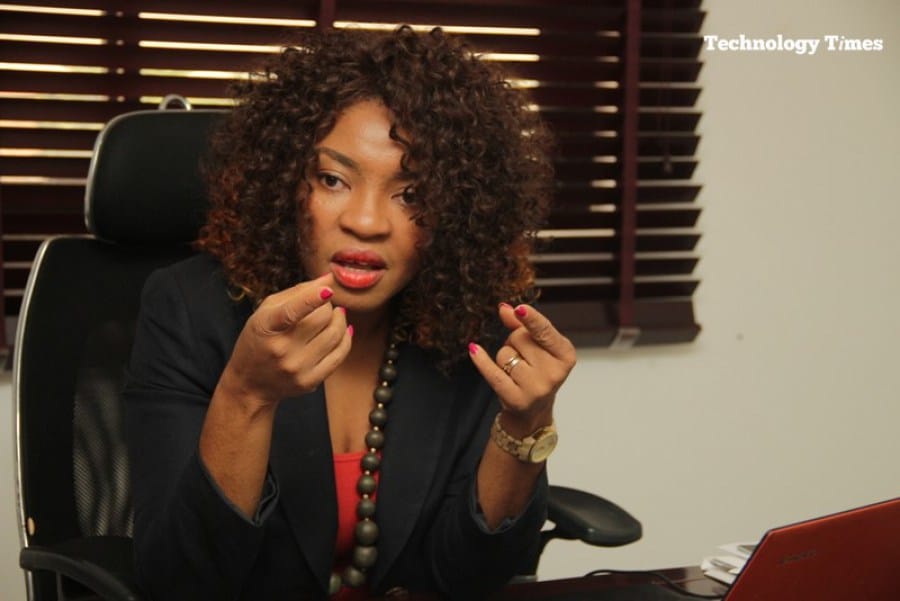 In Nigeria, the government's complacency and inefficacy towards matters of this nature is legendary, so it begs the question of why iDEA Nigeria has not generated enough revenue to be self-sustained for this period of government dormancy.   Even though it started out as an incubator, a co-working section and for pay facilities were added over the years. Why were these not properly monetized?
Helen Anatogu said only 30% of the agreed monies had been disbursed by till date but before we shoot NITDA, knowledge of the general 100% will determine if this outcry is justified in the first place.
Impact on the ecosystem
Nigeria's budding or non-existent ecosystem needs more incubators and enabling environment to accelerate the growth of tech entrepreneurship.
At a time when Nigeria is considering tech as a potential economic saviour, it is completely wrong to be losing "iDEAs" when more should be added to already existing ones. More incubators with a public-private partnership structure should be established.  Tech hubs should be added to existing ones and not removed.
Suggested read; The definitive list of tech hubs in Nigeria
Until iDEA Nigeria is back on her feet, the budding ecosystem will suffer greatly. And this is two steps backwards for the Nigerian government on her quest to leverage technology as a saviour of our flailing economy that has been deserted by oil.
Hopefully on to bigger things?
The next day after the relocation was announced, a not so cryptic message was posted on the official Twitter handle of iDEA Nigeria. It talked of promise of bigger things to come;
https://twitter.com/iDEAng/status/842662399228481536
We are onto something BIG and exciting. Important announcements coming your way.  A new dawn #iDEABIGGERBETTER
As iDEA Nigeria has been pivotal to the growth and development of the budding tech ecosystem in  Nigeria and is essential to its continuous growth, I wish them good tidings in their ride to greater things.
As of press time, it is highly probable that a rush will be on to acquire the vacated property for the same purpose or something slightly similar as what its past occupants used it for. Considering its prime location, the new tenants will cough up a princely sum for the real estate. Next door neighbours CcHub have been experiencing exponential growth, therefore, can we assume that they will be the new occupants of 296 Herbert Macaulay Way Yaba? Time will tell.