StartCredits is a startup that offers financial services providers and platforms with unique proprietary risk models and software that "enables them scale their businesses."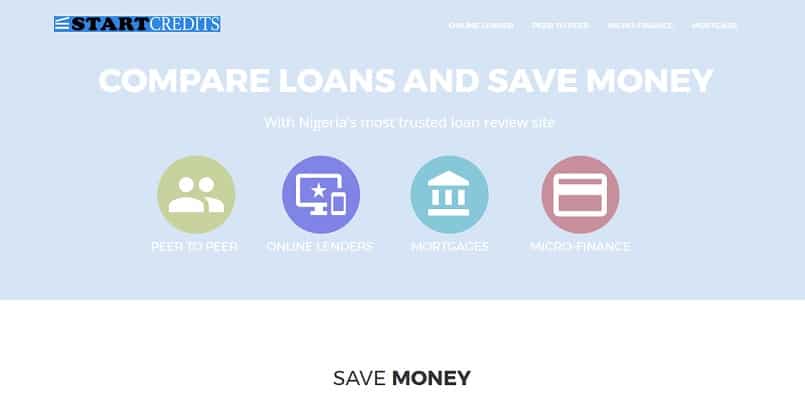 By utilising big data analytics, StartCredits is able to allow credit providers (financial institutions, lending platform, co-operatives etc) to assess risk, expand products and improve business performance.
The startup was launched by Rahmon Ojukotola on the 2nd of February, 2017 as part of efforts to help promote financial inclusion and access to credit in Africa using technology, as well as encourage savings.
Key Products
At its core, StartCredits offers services ranging from online lending, peer-to-peer review of loans, micro-finance to mortgage. There is also a free loan search, that helps users identify the best loan rates available. To add to that, StartCredits hosts a blog on its platform where it provides detailed loan reviews and features user reviews on loans, savings and more -- so they can make a more informed decision.
Thoughts
With Africa, particularly Nigeria, it is no secret that access to finance and credit remains a challenge. As such any platform that attempts to reduce the burden will almost certainly be welcome with an open arm.
But truely, StartCredits comes with a uniqueness that would certainly leave most wondering. Perhaps the curiosity it might force in many to see how it works might just result in its breakthrough. For instance, how does one describe its peer-to-peer review that allow users to rate, compare and vote for -- or against -- a certain proprietary financial risk? The good thing is that it can shape decision on where best to possibly go in search of loan, thereby inducing savings.
If gotten right, StartCredits could just prove to be not only an eye opener but a reliable source of securing funds.
Visit the website to learn more about the platform.
---
Discover new startups every weekday by 9am (WAT) | Pitch your startup here.