GlamAfric is a marketplace designated to help transform Beauty & Wellness experiences by making the process of finding and booking appointments simple, fast and available to Africans both at home and in diaspora.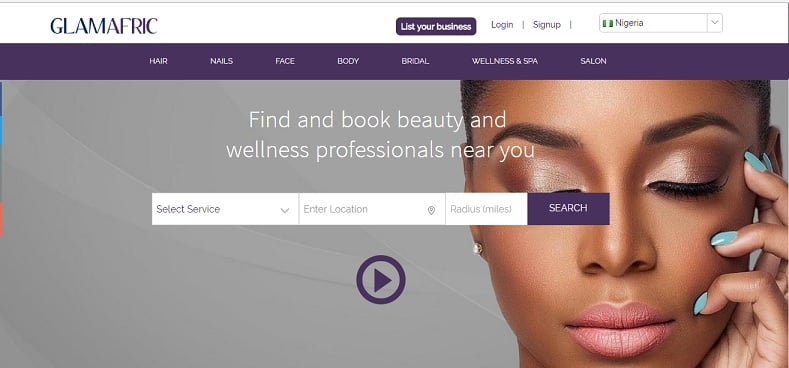 The platform, which is run by Chika Uzor and his team, also offers professionals with a back-office solution that helps manage their bookings, calendars, customer email/SMS communication, and customer data and a dashboard which provides reporting and basic analytics among other capabilities.
How it works
GlamAfric clients comprises both the customers and businesses. It's quite straightforward for businesses, as all they need do is register on the platform. Customers, who on the other hand are in need of these beauty and wellness professionals, have to visit the platform, choose a preferred location, view profiles of these professionals and then book an appointment.
Thoughts
There is no point reiterating how huge the beauty and wellness industry in Nigeria has become. However, one can't deny that the market is largely dominated by foreign brands and companies. But as the terrain gradually begins to give way to local brands, there seems to be a case where the market is flooded with so many individual platforms, so much so that it creates problem of brand awareness and differentiation.
Perhaps it is indeed commendable that GlamAfric is trying to create a sense of oneness by bringing these individual professionals to a single platform. But with a recent launch date, on 1st of February 2017, it is only normal to be concerned as to how GlamAfric plans to pull off its big ambition -- which is to be the one-stop shop for all forms of beauty & wellness services apparently.
To learn more about GlamAfric, you can visit the website.
---
Discover new startups every weekday by 9am (WAT) | Pitch your startup here.