Despite the overwhelming popularity of job platforms on the internet, Daniel Aribiton was not discouraged from venturing into the same space, albeit with a different twist.
Like many others, JobHunters is a marketplace where job seekers can find desired jobs. However, it's unique selling point is that the search is not done by the jobs seekers per se. Instead, they (applicants) are connected to professionals who search and apply -- rewrite and submit CVs -- for jobs on their behalf.
According to the founder, one thing job seekers fail to realise is that most companies do not necessarily advertise on job websites (despite their popularity); only a small percentage of job vacancies land on job websites. Many are done internally or via local newspapers.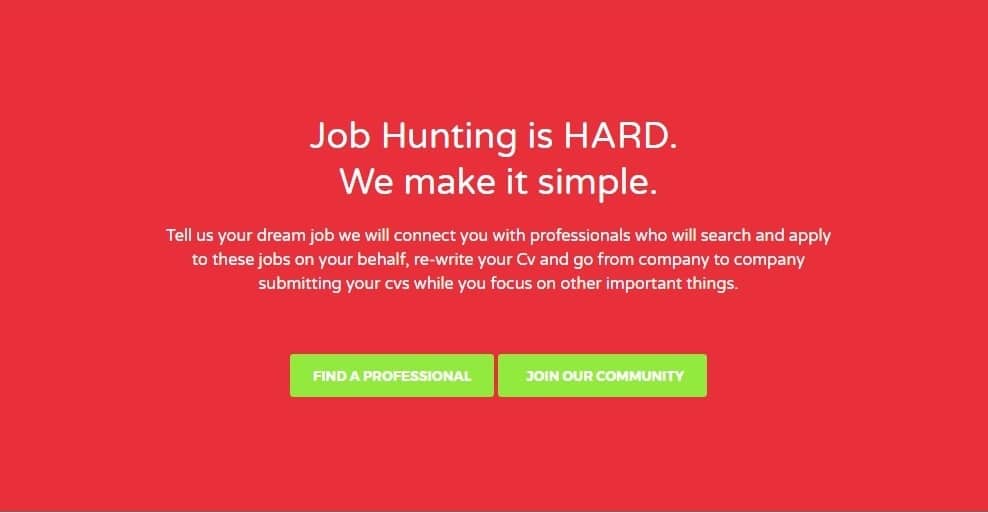 So, to eliminate the stress and save the time exerted in searching through thousands of job listings, that may not necessarily them a job, JobHunters delegates to professionals, affording applicants the opportunity to solely focus on interview preparations.
From the look of things, it appears JobsHunters is still under development as the team is conducting an A, B, C split testing, to get their projections right before launching operations fully.
But all the same, it is really one to look out for. Certainly, any job seeker will find it relieving to be able to pay just a token and expect call ups for a job interviews.
Want an inkling into the token charged? You can find it on the developing website.
---
Discover new startups every weekday by 9am (WAT) | Pitch your startup here.