A trip back in time with David Lester in his book, "How They Started Global Brands"  promises to be both enlightening and thought-provoking. This book published in 2008 feature 21 international businesses that only started as good business ideas.  Going back to their roots, Lester tells the story of how these businesses that are now household names in many countries evolved from startups into the popular global businesses they have become.
The inspiring stories of these global businesses include; where the initial idea for the business originated from, how they chose their brand names, the challenges faced by their founders, how and when they started, how long it took them to make their first million and the secret of their success.
This book is loaded with practical lessons that every entrepreneur or aspiring entrepreneur will benefit from and I will share some of them;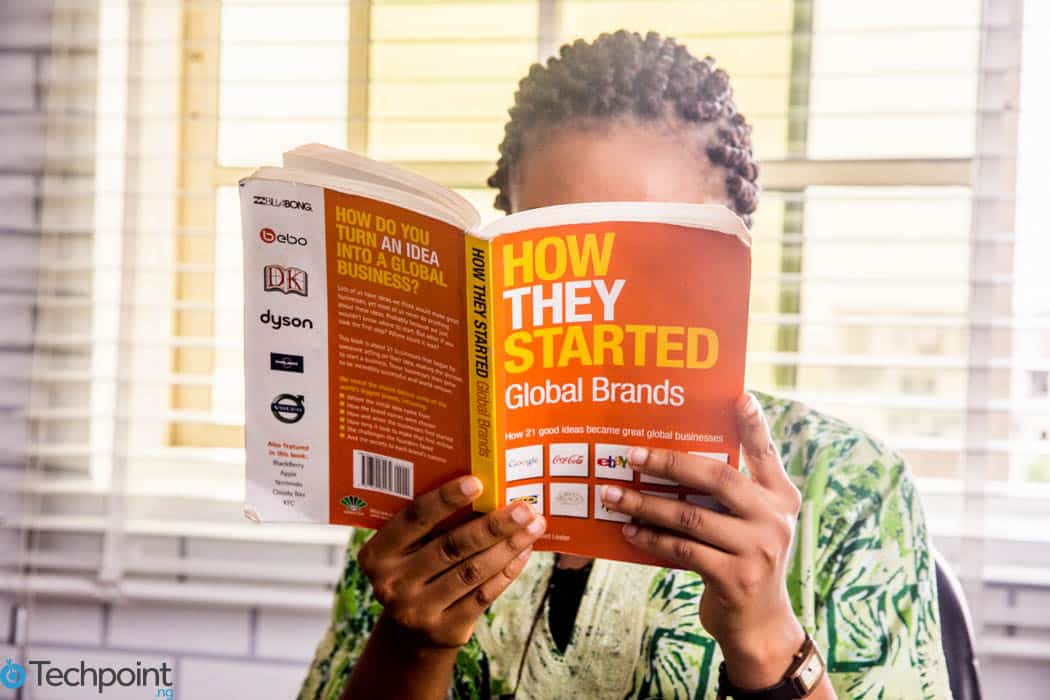 Don't let your failures define you
Many successful businesses launched products that failed. Akio and Masuru, the founders of Sony first invented a rice cooker that never cooked rice right; it was a commercial failure.  In 1985 Coca-cola reacted to growing competition by releasing a new coke with a different taste; the first change to its recipe in 99 years. This move was described by critics as the "biggest marketing blunder ever" as the new product failed in the market with thousands of consumers requesting the original coke. Another product that met massive failure was the  Apple III , its release in 1980 left apple's reputation in tatters.
However, today these popular brands are mostly known for their successes, not their failure. So it is necessary for every entrepreneur to recognize failure as a part of learning.  Like Michael Birch rightly said "Just because something fails, it isn't necessarily a complete waste; you learn what you can from it, realize one element that works well and leverage that into a new business"
So the next time the market rejects your product, go back to the drawing board and come back stronger. You may not always get it right but who says it's any reason to get it completely wrong?
Good ideas spur better ideas only after you have acted on them
Who would have guessed that popular phone manufacturer, Nokia, first started as a wood mill? I bet John Pemberton never imagined before his death that the medicine (Coca- cola) he concocted in a pot in his backyard will eventually turn out to be one of the most popular beverages in the world today. Even the sophisticated Nintendo games you see today were birthed from a business of cards.
A lot of successful businesses worked hard to transform their little ideas into great successes and it took a lot of time, mistakes and learning.  A journey of a thousand miles begins with a single step, so that tiny business idea you have been nursing in your head may be the roots of another global business. However, you will need to start acting on your idea to find out.
Obstacles can drive a business to success
"A bend in the road is not the end of the road ...Unless you fail to make the turn -Hellen keller"
Running a business typically comes with a lot of hurdles and the success of a business largely depends on how these obstacles are handled. Some of the brands featured by Lester in this book turned some of the difficulties they experienced situations into successes.
In 1965, when rivals called for suppliers to boycott IKEA after the successful creation of its furniture store, the business reacted by designing its own furniture and eventually created a successful furniture empire.
Lonely planet, an international travel publishing company also turned an ugly situation to their advantage when they printed 40,000 copies of a bestselling work only to discover a spelling error on its cover. This mistake was sure to ruin their reputation, however, they created a bookmark out of it that boosted publicity and sales
KFC had more than a fair share of obstacles; a  new alternative route that caused travelers to bypass its restaurant left the founder penniless after dwindling sales and debt, but not for too long. Harland soon figured out the franchising model KFC is known for today.
Any business gunning for the top must learn to see obstacles as a motivator.
A  business without a good leader is heading for the rocks
The success of a business is not solely dependent on a wonderful product or idea.  Without a good leader at the helm to make intelligent decisions, a business with great prospects may eventually hit the rocks. This can be deduced from the story of some popular brands.
Apple is one company that was starved of good leadership in its early years.  Despite its initial success, the company came on the verge of bankruptcy after Steve Jobs was forced to resign and only came back to life after his return in 1996. Adidas also had its own share of leadership troubles, after the death of its founder, Adi Dassler and his wife, Kathe, the company lost substantial market share as the business struggled without a leader. It took an acquisition by Louis Dreyfus who had an enviable track record of turning businesses around to bring the business back on track.
On the other hand,  Nintendo's huge success in the gaming industry brings the value of good leadership to light. The determination and single-mindedness of its founder,  Hiroshi Yamauchi transformed the small business he inherited from his grandfather that produced cards, into a leading computer game company. Nintendo went on to oust rivals that were already in the video game business, even though Hiroshi lacked technical skills in the area of technology.
The competition will only get fiercer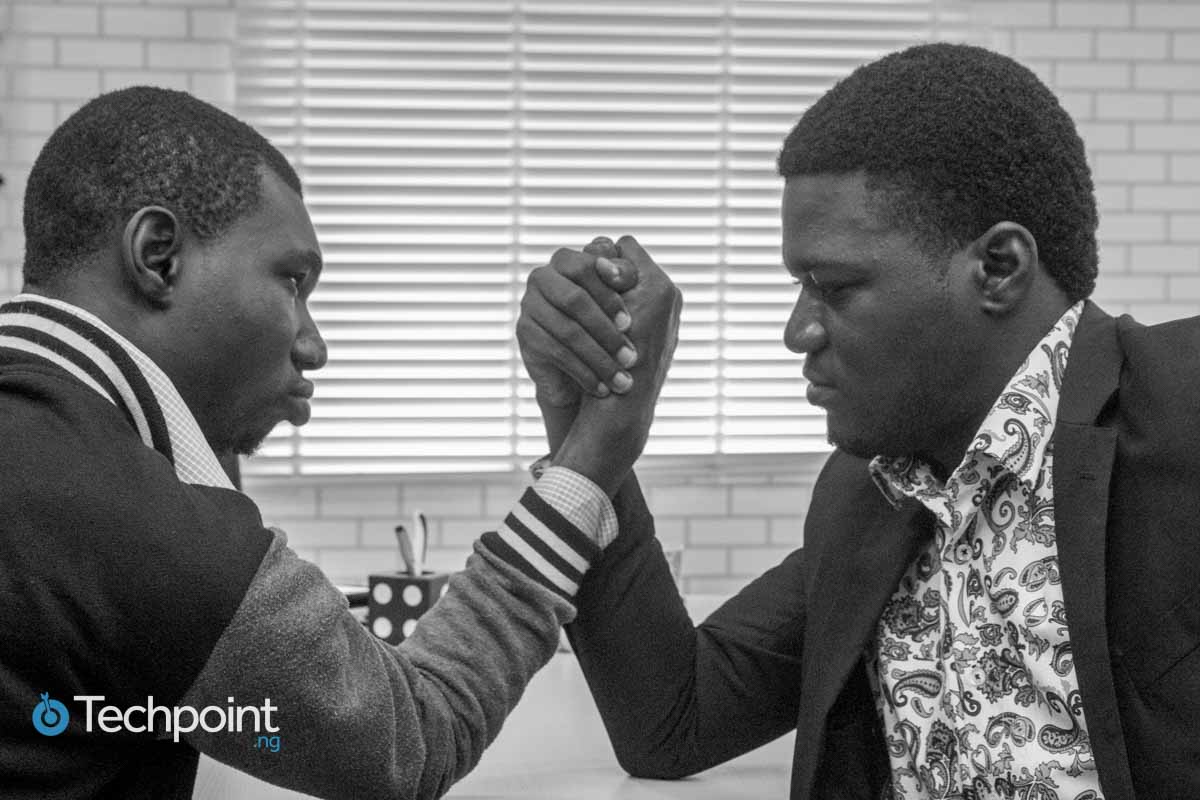 In 2008 when "How They Started Global Brands " was published, Blackberry held around  70% share of the market. However, the story is different today as blackberry market share fell to 0% in February 2017.  Nokia phones have also experienced a significant decrease in popularity compared to the huge market presence it enjoyed in 2008. Today, other competitors have taken the place of the dethroned kings because they responded slowly to market transitions.
However, this is not a recent trend, especially in the tech industry.  David Lester described how Sony lost substantial market share when it failed to exploit opportunities presented by the internet, giving room for competitors like Apple to release successful innovative products like the iPod.  The market will ever remain competitive so businesses must remain on top of their game to stay in business.
Hence every business needs to adapt a world where it won't necessarily come up with every great new idea but instead find a way of thriving in an ever competitive world
There is no recipe for a successful business but two key ingredients are essential
One thing is evident from the book; there is no hard and fast rule to set up a successful business. Many of these founders employed different strategies; for instance, while many businesses employed strong advertising and branding, Google relied solely on the strength of their product and word of mouth recommendation.
Many of these successful businesses did not even have a clear direction of where they were headed when they first started either; they had to do a lot of experimenting.  Sergey Brin and Larry Page, the founders of Google had no idea how they were supposed to make money from their site when they started out, they were simply passionate about the useful product they had created.
However from the history of the 21  businesses featured in "How  They Started Global Brands",  two key things define a successful entrepreneur; the passion for the idea and the determination to find a way through regardless of the problem encountered. Many entrepreneurs are only passionate about the money they intend to make so it is no surprise that many businesses fail.
According to Lester, it is possible for anyone armed with these vital attributes, regardless of the age, family background, financial status or education level, to start and run a business successfully.