Qwikkly was launched on 1st of March 2017 as a result of what appears to be an answer to Daniel Arbiton's fruitless ordeal with 4 different startups.
Before finding luck with Qwikkly, Daniel wondered about how he could validate his product idea, get the much-needed word out there, and above all, make his first sale.
At the end, he came to a conclusion that "90% of startups fail because they lack customers, users or actual sales."
Daniel's new venture is a marketplace that connects startups and businesses with social media influencers who can help them advertise their products and services for a small fee.
How it works
Qwikkly rests heavily on the potential power of influencers across social platforms like Facebook, Twitter, YouTube and Instagram, to deliver market value to clients. The startup negotiate deals with influencers thereby making it cost effective for startups to buy their service.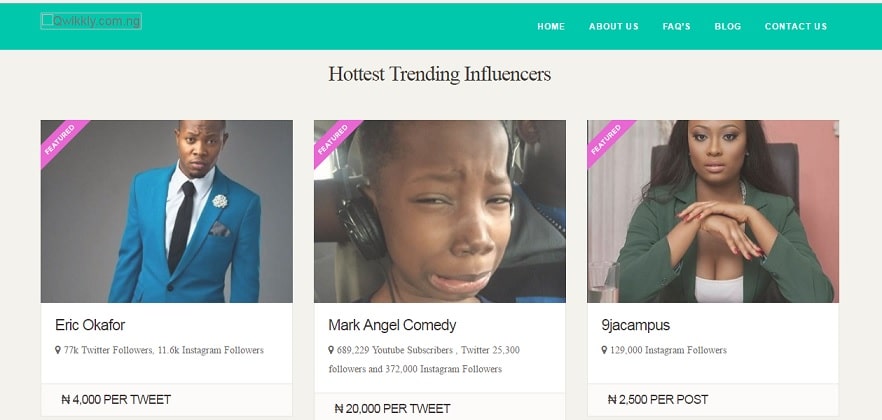 Depending on the need of the brand, the platform deploys the best social media influencers to push clients' brand to the limelight. "In just 3 steps, with social media influencers, advertise your product and services on their timeline and make more sales Qwikkly," Daniel clarifies.
Considering how the concept of advertising is radically changing, it is interesting that Qwikkly is leveraging the power of influencers in creating sales for clients. If anything, the business model offers some insight into how one can make money as an influencer.
Visit the website to find out more about the Qwikkly.
---
Discover new startups every weekday by 9am (WAT) | Pitch your startup here.