Tony Elumelu foundation has released the names of successful candidates for 2017. The successful candidates will benefit from the training programme, mentoring by the foundation and will also be recipients of the $5,000 grant. Fifty-two African countries made it on the list, and Nigeria has the most candidates.
One of the recipients of the second edition of the Tony Elumelu Foundation Entrepreneurship Programme Dayo Adetiloye shared his experience on his website, he wrote
I saw the Tony Elumelu Foundation $5000 grant opportunity and applied in the first edition, but my idea was not selected. However, the few people I encouraged were selected. In the second edition, I summoned courage and applied. Glory to God, my Idea of starting a business Hub was selected! I was able to use the $5000 grant to set up my first major branch and we are expanding to 10 major cities in the Southwest Nigeria in the next 3 years.'
Dayo Adetiloye is one of many more inspiring success stories of how receiving grants has helped individuals with dreams and ideas to achieve their goals. This is why we have come up with a list of prominent organizations that give grants. Fund raising is a crucial issue that many entrepreneurs and startup founders face. And a brilliant idea may remain just that throughout a lifetime; until it is achieved. This is why Les Brown attributes the 'Graveyard' as one of the richest places on earth
The graveyard is the richest place on earth, because it is here that you will find all the hopes and dreams that were never fulfilled.....the inventions that were never shared, the cures that were never discovered, all because someone was too afraid to take that first step, keep with the problem, or determined to carry our their dream
Investors are always eager to invest in new ideas but in order to contain risk, most wait for the ideas to actually pan out, and also survive for some time before they invest. And before amazing investors come our way, we need the initial capital to fund our prospective startup.
Asides dealing with doubt/fear, mustering courage, finding a perfect location, sourcing good employees, and few more challenges, having no capital to get an idea started is a major obstacle. Loans are not always advisable, however, Bank of Industry(BOI) loans can be considered because interest rate is as low as 5%.
Besides raising capital from benevolent family members and friends, applying for grants should be a major consideration.
Grants are subventions usually given by organizations, individuals and government, for the financing of a particular purpose. Grants do not come with interest loans or rate charges, they are earned. And there are criteria to being a beneficiary of a grant depending on the body giving it.
Here is a list of prominent organisations that give grants to entrepreneurs and startups.
The Tony Elumelu Foundation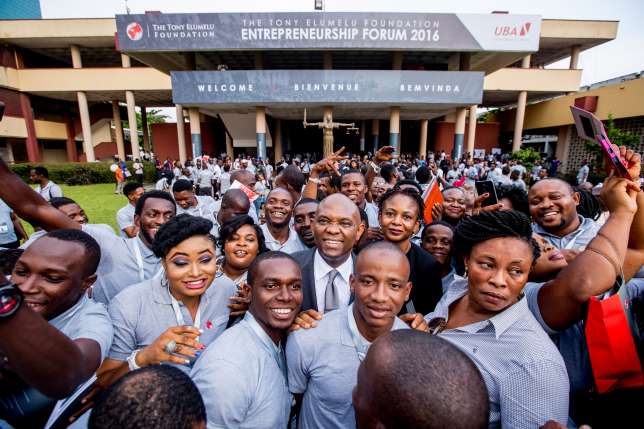 The Tony Elumelu Foundation launched in 2015, has a decade-long commitment to use $100million to create about 1,000,000 new jobs opportunities.  With a strong vision to "establish the pre-eminent pan-African entrepreneurship, programme and create 10,000 startups across Africa within the next 10 years that generate significant employment and wealth''. African startups and entrepreneur with brilliant ideas that have the potentials to succeed. Founded by one of Nigeria's philanthropist and Chairman of Transcorp plc, Tony Elumelu.
Shell LiveWIRE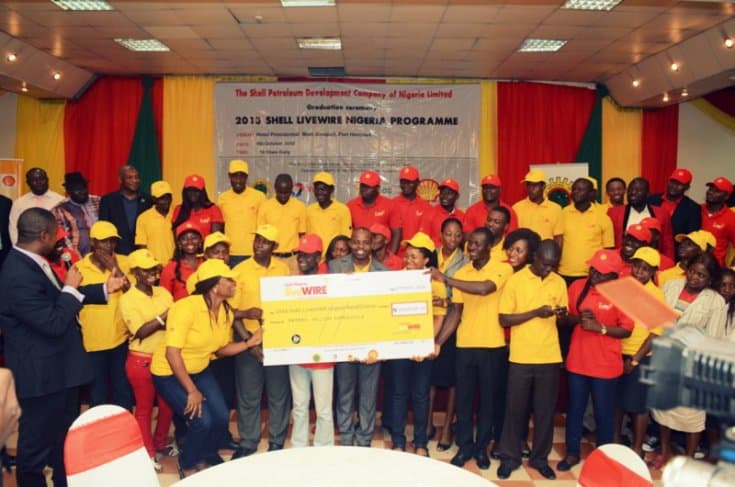 Shell LiveWIRE is an investment programme supported by the Shell Petroleum Development Company of Nigeria Limited(SPDC) that aims to assist young Nigerians to consider being entrepreneurs, starting out their own business as a career option.
They run a course-- Become A successful Owner Management Course (BSOM), which provides youths with management guidelines and skills. They also provide training guidance and business mentorship to young entrepreneurs between 18-35 years. This program is beneficial to the Niger-Delta regions where it operates, like Rivers, Bayelsa.
African Women's Development Fund (AWDF)
African Women's Development Fund is entrusted with the vision to 'ensure that women live in a world where there is social justice equality and respect for women's rights. AWDF supports African women by mobilizing financial, human and material resources for them. Special funding is given to facilitate learning, network opportunities also amplify the woman voice and celebrate African women achievements.
I had rather be self-made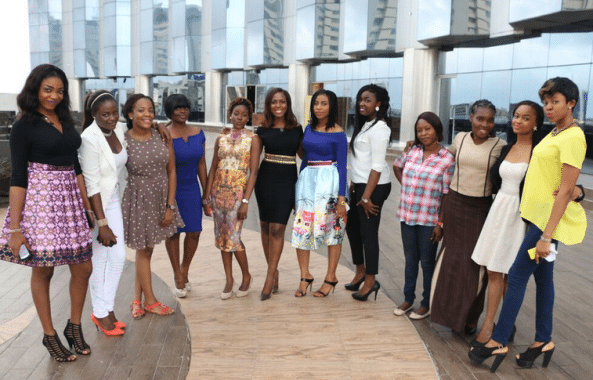 Image- winners of the first edition of I had rather be self-made
'I had rather be Self-made' is founded by one of the most influential female bloggers in Nigeria, Linda Ikeji.  It is a platform for the blogger to give back to her society by helping young ladies. This platform according to Linda is not an organisation or foundation, but it offers a platform to mentor and help young ladies financially. For ladies to be financially dependent. I had rather be self-made started out in 2015 helping selected ladies from 18-26 years of age. It is for young ladies starting out, who has great business ideas and needs capital.
There are also some organizations that make their funds available in form of a competition such as the following.
The Next Titan Show
With Heritage Bank as its lead sponsor, The Next Titan is a reality show for entrepreneurs in  Nigeria. It provides a platform for entrepreneurs to meet, interact, juxtapose ideas. It is aired on Silverbird and TVC and Channels. It is known as Nigeria's foremost entrepreneurial reality show. At the end, the winner will be given 5 million and a brand new car. It is a ten-week long show, before the final stage which the winner with the best innovative idea is chosen, the chosen contestants all go through a series of training organized by the show. Therefore, in the end, everyone's a winner, even though just one person goes home with financial aids, but every other person has also gone through a process of training and acquire more needful knowledge. The eligible age is 18-39years.
Seedstars World
Seedstars invests in over 65 countries around the world. Seedstars World is a Switzerland-based startup competition that takes place in emerging markets around the world. Seedstars run about 65 local competitions. The competition is set to identify the best in emerging markets'. Competitors are trained on how to best pitch, and the emerged winners are awarded.
Conclusion
Having this list of organizations that give funds is not enough, thousands of persons apply each year for these grants, and the key to succeeding is having a unique, different solution to solve as a startup and entrepreneur, and being able to pitch your startup and ideas well. Grant-giving organisations love new and innovative ideas, they look out for what value your idea will generate, also if it can also survive in the present economic situation.
Vast majority of startups left the stage of being just an idea, and started, but did not succeed and grow. How your startup aims to solve a particular problem in the society and how this is relevant, how people can gain from this solution and so much more.
You cannot present the same ideas as others and expect to be chosen. No, present something different and rare, that will achieve a different result.