An elderly man in Lagos being driven to the hospital on an emergency nearly lost his life because Vehicle Inspection Officers (VIO) thought he was faking spasms to get out of their check.
Two weeks ago, in trying to avoid a ₦4,000 cost, Andrew (not real name) drove into the ever ready hands of the VIO and ended up paying ₦35,000 for crimes he didn't commit.
VIO Sightings is an account on Twitter that lets road users tweet the location of Vehicle Inspection Officers and Federal Road Safety Corp (FRSC) members to other Twitter users with the #VIOSightings and #FRSCSightings hashtags.
In essence,  it helps you know beforehand where these officers will be, so you can probably avoid them.
For the initiated, VIO and FRSC officials can be a real problem.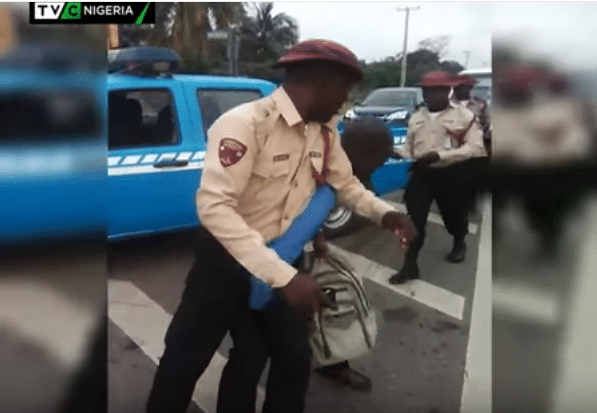 But is avoiding them and taxes by extension the way to go?
For car owners in urban cities in Nigeria especially Lagos State, the fear of VIO and FRSC officials is the beginning of wisdom and the end of well budgeted monies.
Even though these officers of the law have a right to inspect vehicles, determine road worthiness and ensure safety of the driver and other road users, in the last few years they have become a pain in the neck of motorists. Their motives now seemingly transcend wanting the best for the road users. It has now become a case of taxing them on every offence real and imagined.
A police officer once confessed that once you are stopped by the VIO and FRSC, there is nothing you can do to escape from their clutches if they (want to) have a case against you. No matter how roadworthy you think you are, they will always find something if they want.
It is in view of all these extortions under the pretext of the law that Governor El-Rufai of Kaduna State finally listened to the increasing pleas of motorists in the state. On the 8th of December 2015, the governor dissolved the VIO (Vehicle Inspection Office) in the state and sacked all the officers.
In February 2017, the governor also barred FRSC personnel "from erecting checkpoints in Kaduna and other urban centres in the state".
Avoiding them is till not the best bet
When the whispers arose of an organized social media presence that lets users tweet their sightings of VIO and FRSC and communicates same to other road users, it sounded untrue. But on the 7th of March, VIO Sightings was born on Twitter. And trust Nigerians not to let a "good thing" slide,  everybody is on there.
Tweeting away and digitally scoping out these poor unsuspecting men and women of the law who I bet probably do not know what hit them yet.
As much as most Nigerian road users are sworn enemies of these road officers, I still do not think using social media to evade taxes or the law is a good way to go.
Recently, as incredulous as it may sound, the Lagos State government reportedly introduced a ₦500 tax/levy on radio sets in cars.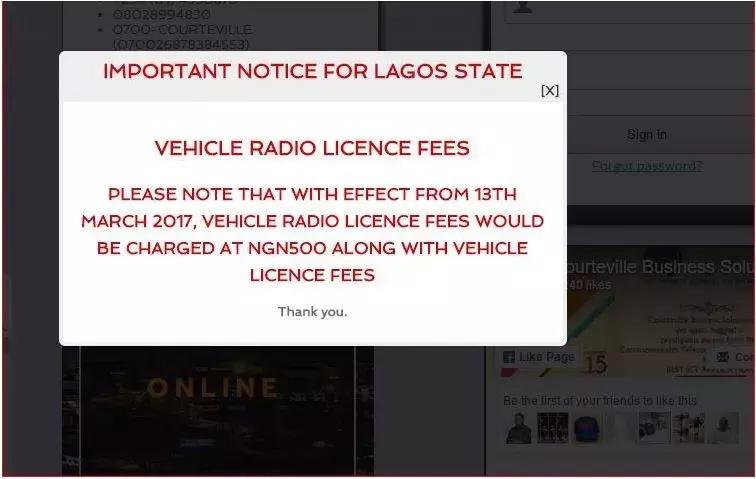 As is expected, the VIO and FRSC officers will be the enforcers of this levy, and a motorist may end up paying ₦20,000 for defaulting on this pointless tax. So it is only fair for VIO Sightings to be popular and for people to think they're doing a great job, because honestly they are. But they can do better.
In addition to sighting VIO officers, the VIO Sightings account should be an advocacy tool of sorts for motorists. This will not be too difficult as social media already has the widest and cheapest reach of all mass media outlets.
It should inform and educate; most importantly, let motorists know documents and requirements needed to stay out of the VIO/FRSC net instead of just dodging them. The truth is these people are literally like sands on the earth, how long can you hide?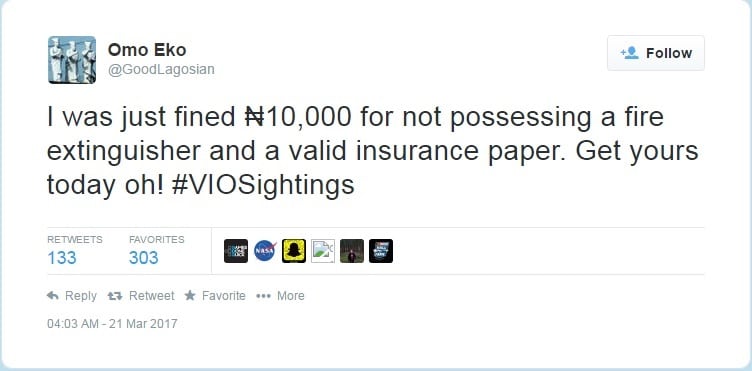 The same way it is used to warn people away from these officers, user-generated advice from offenders can also be used to inform other users on what is expected of them in terms of compliance. This step will give it a form of legitimacy to be in a better position to engage the government and relevant transport authorities.
On a final note, the VIO Sightings service can challenge funny impositions like the ₦500 radio levy and if possible even act as a go between for the government and motorists.