In the words of Lord Frederick Lugard -- the first Governor-General of Nigeria (1914-1919) after the amalgamation of Northern and Southern protectorate -- in his exposition of indirect rule published shortly after the end of World War I, "a typical African is a happy, thriftless, excitable person, lacking in self-control, discipline and foresight, naturally courageous and naturally courteous and polite, full of personal vanity, with little sense of veracity, fond of music and loving weapons as an Oriental loves jewellery….."
While I was not aware of the extent of an Asian's love for jewellery until I read this publication, some of these traits -- which are influenced by our British colonial masters -- are not far from the truth. Some of these attributes have been exhibited by many African leaders and it is no wonder Africa is still struggling to keep up with the rest of the world.
Since its independence in 1960, Nigeria has had 15 presidents and Heads of State. Of these 15, only a few of them could boast of a University education, especially the military rulers who went straight to Military academy from secondary school. These Presidents and Heads of States have seen Nigeria through highs and lows -- mostly lows -- which have resulted in Nigeria's growth stunt. The nation is almost 60 years old and it is still crawling.
The many challenges the country has faced and is facing as had Nigerians convinced that we need an intellectual to fill the presidential seat of the country. We have tried military men and politicians, how about we try a smart guy, a techie maybe?
Techies over the years have been stereotyped as intensely smart, socially awkward and a "know-it-all." While this may not be true of all techies, this stereotype definitely exists for a reason. But how will a techie survive Nigerian politics?
The Campaign and the wardrobe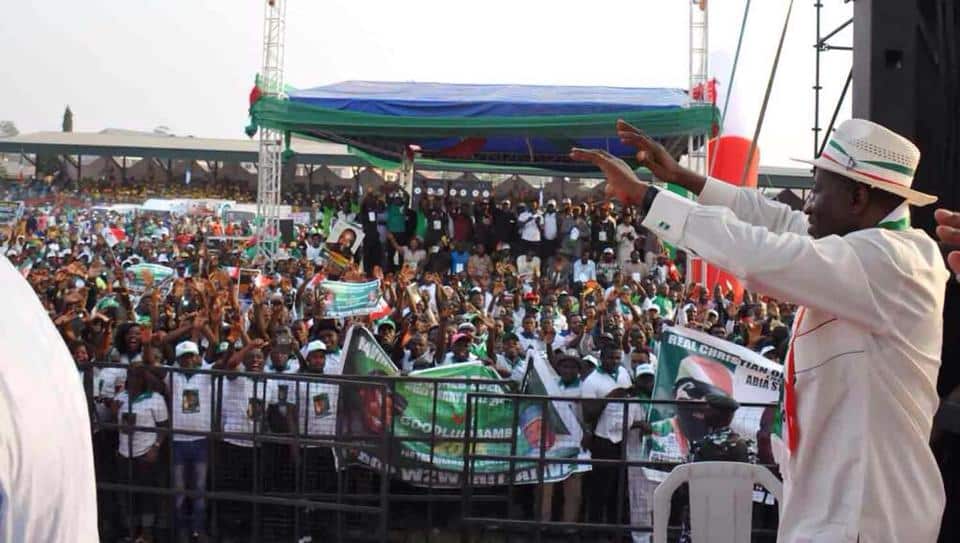 I know a few techies, they are not all socially awkward but it is hard to picture even the "cool nerds" in an election campaign. If you have attended a tech pitch event, you already know how a techie would fair in an election campaign. Watching techies pitch their ideas made me more than convinced that a techie may not make it past the campaign stage. Although Hollywood has shown us that a not-so outspoken guy could be groomed into the best campaign speech giver of all time in a matter of weeks, sadly, things don't play out like that in real life (aka Nigeria).
The typical Nigerian election campaign involves a politician promising the people heaven and earth with no plans of fulfilling any of the promises. Politicians use attractive gifts such as bags of rice, umbrellas, brooms and money to entice electorates and most times, this is all that matters.
However, techies who pride themselves in being an intellectual and problem solver may have a problem with dumbing down speeches and sharing gifts to electorates to win their votes.
I imagine their campaign promises would be similar to Mark Essien's blog post on ''Transformation cheatsheet for a state in Nigeria". It reflects how a techie would think in the line of ways to fix the Nigerian economy but a typical Nigerian would think them as outrageously ridiculous. So for the prospective techie presidency candidate that is not willing to share pressing irons and eat amala with the masses, be ready to get booed and stoned with sachets of pure water.
To win voters' hearts, our techie would have to ditch the t-shirt and jeans, add agbadas and other native attires to their wardrobe, discard the know-it-all attitude and come down to the level of the average Nigerian. This would be very difficult but it is for the greater good after all.
The eventual frustration of a techie's tenure
Let us assume our techie was able to sway enough votes in their favour and become president. The bureaucracy in government would frustrate them so much that they may consider quitting their presidency.
The typical techie will have to learn very quickly that being a president is extremely different from being a startup founder. As a startup founder, they make and implement decisions without unnecessary protocol.
However, as the President, most of their ideas may not even see the light of the day. The Senate principalities and powers of the House of Representatives are capable of ditching his/her grandiose technologically inclined proposals (Well, they tried to ban social media, so they are to be feared actually).
A few politicians have tried to make things better in Nigeria but their efforts have always been frustrated by bureaucracy or intentional sabotage. In 2015, Babatunde Fashola, former Governor of Lagos State and current Minister of Power, Works, and Housing stated that uninterrupted power supply could be achieved in Lagos within 6 months if distribution companies (Discos) would agree to yield a percentage of their concessions to the state government. Of course, the Discos would not yield any of their percentages to the government; so no uninterrupted power supply for Lagosians.
Babatunde Fashola is one of the very few intellectuals to ever hold a public office in Nigeria. He seemed to have hacked the solution to the power problem in Lagos and one would expect that he would make power in Nigeria better when he was made a minister.
Unfortunately, whether we acknowledge it or not, there are people/bodies who are making huge profits from the failure of the country's economy so instead of making progress, we struggle at snail's pace which in turn enriches these people's pockets.
Techies have been putting old, technology illiterates out of jobs since the word was invented. Tech startups everywhere employ only young people with fresh ideas and youthful vitality, so I imagine if a techie becomes president and is able to run the government as they like, many industries that run on manual labour would be refined to work with minimal manpower putting many people out of jobs.
This would mean those he/she put out of jobs would be his/her responsibility, he/she is after all the President. However, providing jobs for non-technology inclined people may pose a huge challenge to him.
Would a techie make a good President?

Quick answer: Maybe.
A typical techie may have all the right solutions to our problems however, they lack the social skills to run a country. As it has been established that not all techies lack social skills, what Nigeria needs is a person who can strike a balance.
How nice it would be if we had a President that can make progressive policies, fix the economy, put Nigeria at the forefront of technology advancement in Africa. A President who can give inspiring speeches that would almost bring Nigerians to tears, smile and actually relate with the people. We need a person that Nigerians, especially the youth can relate with, a President that will make Nigeria great.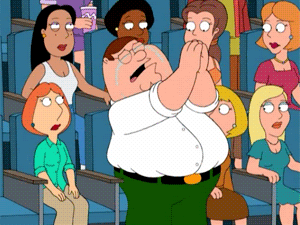 However, a techie President at this time may not fare any better than the former president, Goodluck Jonathan. Although he had good intentions and brilliant ideas to transform Nigeria, he became the butt of every joke. He was said to be a figurehead whose administration was ruled by every other person except him.