Edusko is an online marketplace that connects middle and high income earning families with good and affordable private schools in Nigeria and beyond.
Edusko was founded in June, 2015 and is led by a team of 4 young education marketing professionals and programmers, with Jide Ayegbusi and Deji Ajala as co-founders.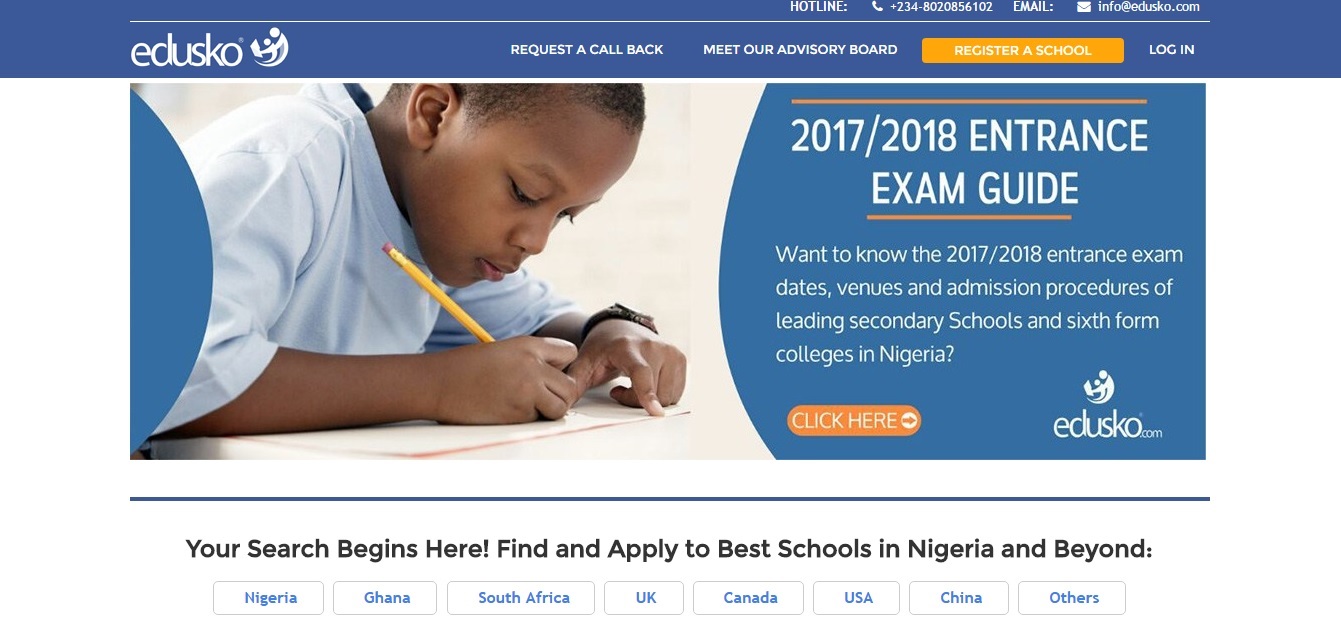 How it works
On the platform parents can easily compare available schools and make their choice. For credibility and integrity, Edusko has systems in place to verify listed schools. About 50% of the schools on the platform are claimed to be already verified. Measures to ensure immediate school verification in the future are also in the pipeline.
According to Jide Ayegbusi, over 2000 parents are already making use of Edusko's current pool of over 3000 listings to find good and affordable schools for their wards. The founders are convinced that the services provided on Edusko also have an indirect impact on the nation's GDP. The logic is that since quality education could easily be found on their platform, Nigerian parents might no longer have to travel abroad in search for it.
One of our major competitive advantages is the affordability of the schools on our platform. Parents get huge discounts on their children's school fees even from the leading international schools.
Besides Nigeria, Edusko schools' directory also extends to South Africa, Ghana, Canada, and the UK.
Are you a parent seeking good and affordable schools for your ward? Visit the website to get started.
---
Discover new startups every weekday by 9am (WAT) | Pitch your startup here.