For the initiated, Emeka Okoye almost needs no introduction. A seasoned software engineer, semantic web architect and all round tech evangelist, Emeka has over two decades industry experience behind him.
At the time when the computer revolution was just kicking off in Nigeria (in the early '90s), Emeka was fortunate to work in a company where he actively participated in the revolution. Over the years, he co-founded quite a number of internet companies including NigeriaExchange -- possibly Nigeria's earliest startup -- in '96 and xeroxnigeria.com -- one of, if not, Nigeria's first eCommerce website(s) -- in 2000.
These days, Emeka runs Cymantics, a firm which specialises in Semantic Web, Artificial Intelligence, Analytics and develops software solutions for the financial sector.
He recently dropped by the Techpoint HQ in Yaba, Lagos for a chat about the Nigerian tech ecosystem.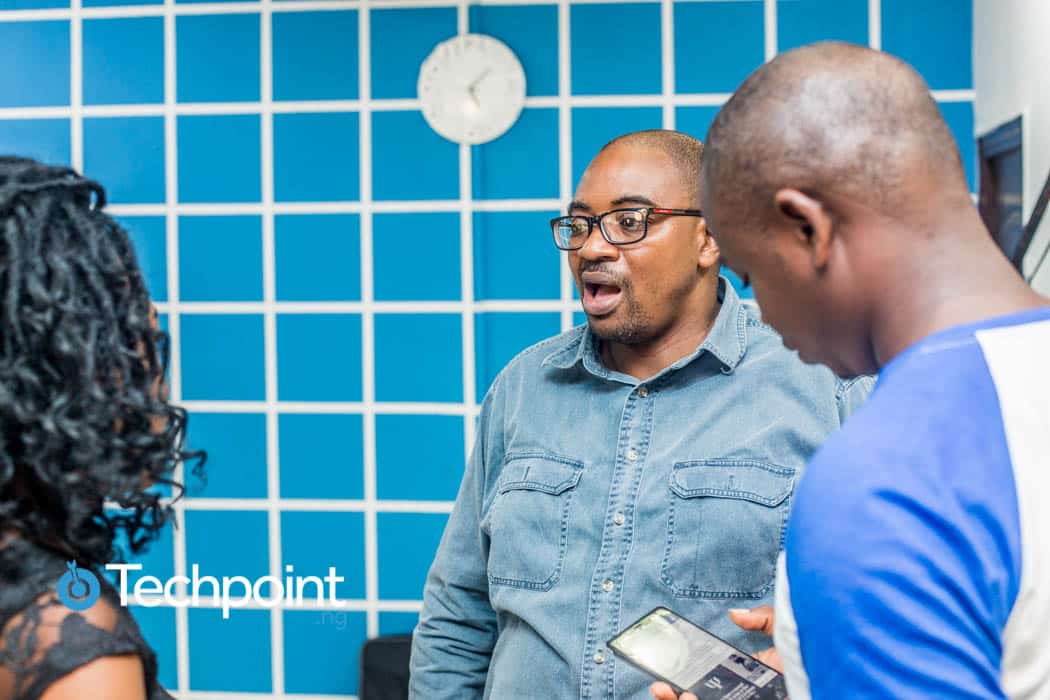 You can watch all parts of the interview below or read on for the paraphrased text version. 
On the past, present and Mark Zuckerberg's visit as a validation of the ecosystem
First, let me say that there is no ecosystem. What we have now is basically a community. This is because all the facets of an ecosystem are not in place.
One reason why tech ecosystem need to be fully built in #Nigeria is 4 universities to be the socially cohesive environ to launch innovations

— Emeka Azuka Okoye (@EmekaOkoye) October 8, 2016
For one, the schools are not involved. We need to have a sustainable system where students and the technology companies are interacting with each other. Innovation in technology does not originate from academia. It originates from the business world, which in turn transfers that knowledge to the academia which in turn churns out students. That is currently missing in Nigeria.
Tech Ecosystem comprises of:
- universities
- tech businesses
- hubs/accelerators
- entrepreneurs
- startups
- research institute's

— Emeka Azuka Okoye (@EmekaOkoye) May 10, 2016
Second, a big stakeholder of the ecosystem is supposed to be the government. Government needs to know how to now use technology to improve governance and well-being of the people. But they (Nigerian government) are not consuming local technology. They are also not supporting entrepreneurship, which is also a key ingredient for sustaining a tech ecosystem. Just to be clear; it's not about government supporting technology. It's about government supporting entrepreneurship. This is something very fundamental that is missing.
Finally, we are now in the era where everything is being driven by startups. This is quite unfortunate. I use the word 'unfortunate' because if you look at all the top tech countries in the world, they have a solid technology base that comes form traditional technology companies. Brazil, Israel, India, Ukraine, Ireland, US, Canada, Bulgaria, name them.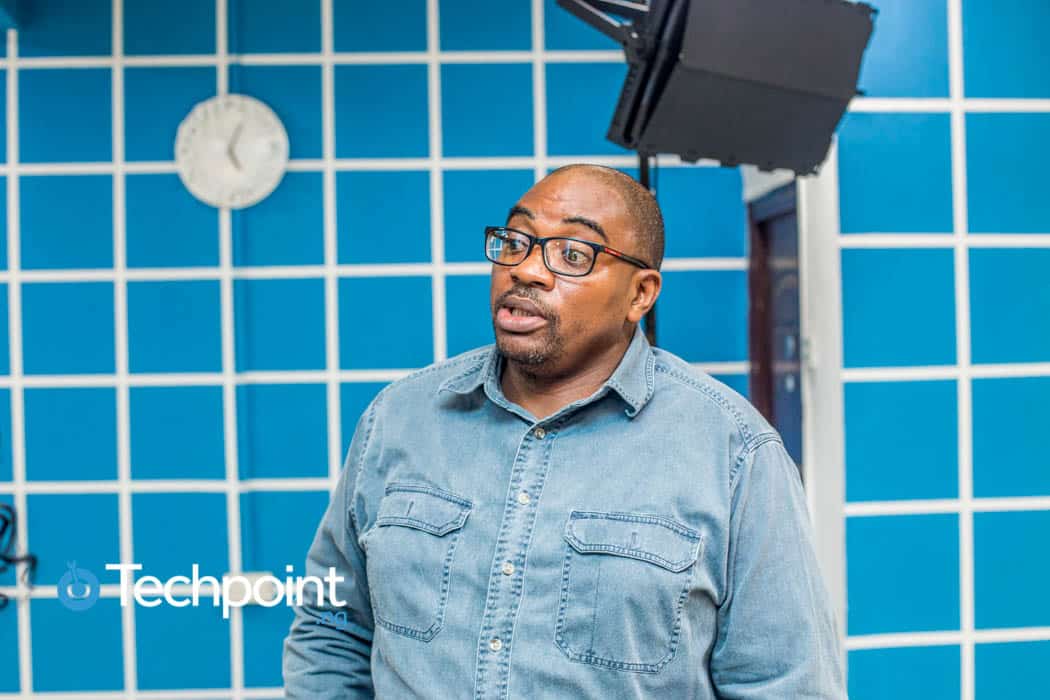 Indeed, Nigeria used to be a leader in technology. What most people don't know is that the same technology India exploited to greatness, which is SQL technology, was first exploited by Nigeria. Companies like Tara Systems, located in Marina, Lagos, were selling software that American banks used as far back as '92/'93. Even Oracle was using Tara Systems. Nigerian software was being used locally and all over the world. At the point when we had 89 banks in Nigeria, about 33% of those banks were running on locally made software.
So we had quite a lot of traditional tech companies before the Y2k era. Right now, what we have is a lot of startup companies that unfortunately do not have big (local) technology companies to give them the backbone of support and exit. We all know startups have a 90 to 95% chance of failure. How do you reduce those failures? You need strong companies that are willing to buy off those startups, provided they have something of value.
Startups are more focused on B2C (Business to Customer) transactions. B2C transactions do not elevate the technology status of a country.
So I'd say there is a lot of noise but the signal is poor. We have to be careful about what we are celebrating. Most companies are not producing software. Rather, they are using software to enable business, which is constant for every country in the world. Where we can differentiate ourselves is when we start producing technology.
How Nigeria can reclaim its position as a world leader in technology
We have to press the reset button. Nigeria imports $1 billion worth of software every year. And the rate of import has been growing in the past 10 years. So that points to something -- we are not even trying to fulfill our local consumption needs.
Most of the people importing these software are manufacturing and finance companies. Now the question we need ask is, what are the tech people doing to reduce that consumption of foreign software? You find out that the answer is close to nothing.
How can we first celebrate the use of technology when we don't even manufacture technology? When we say Zuckerberg's coming was a validation, my question is; validation for what? Is it validation for using tech to solve our problems or validation for producing tech?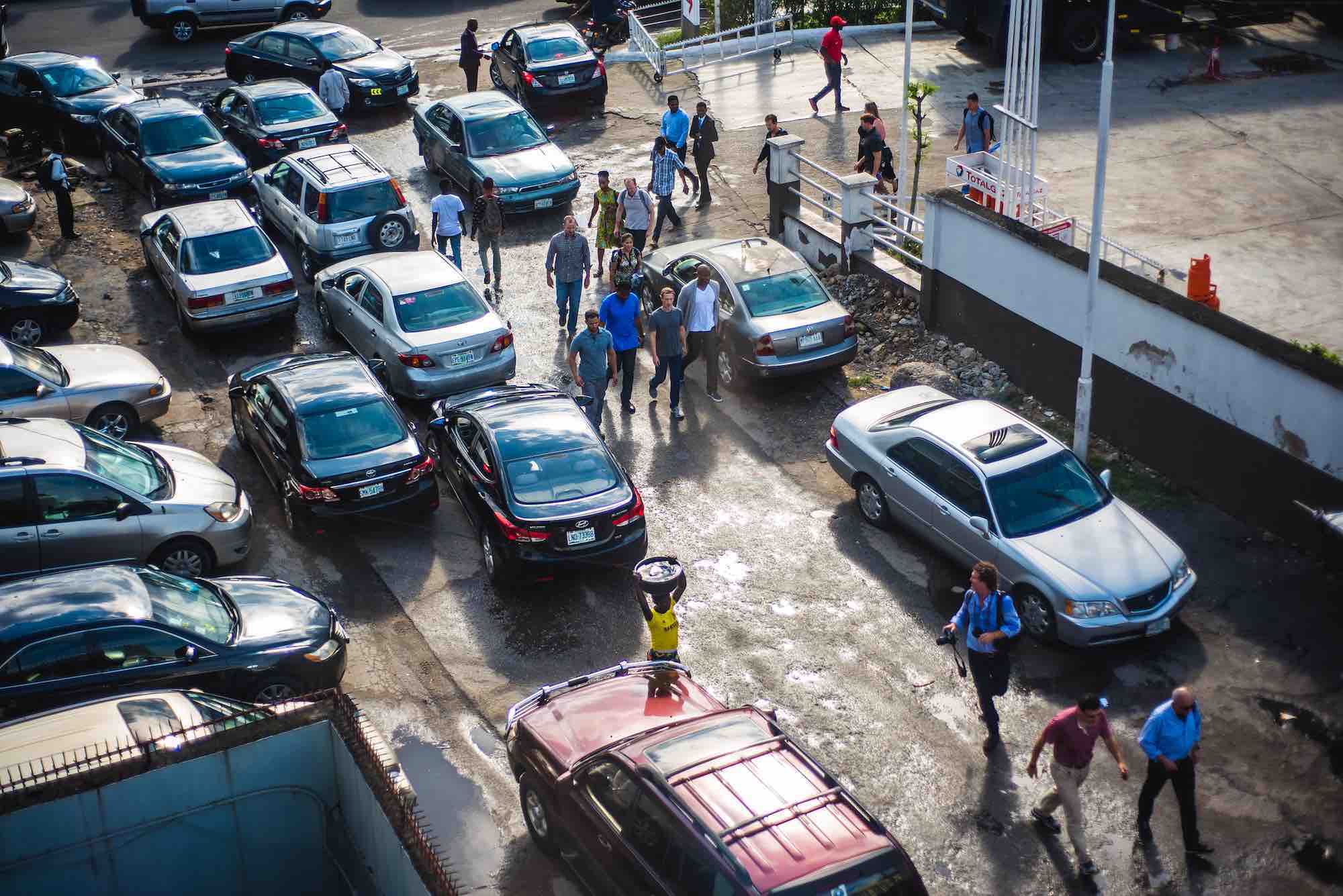 Now, one of the things missing is that most of the young people jumping into the startup world were not mentored by the older generation. They didn't go through any form of mentorship to tow the line of what was achieved before. The consequence is that everybody now thinks that Silicon Valley has the answers to our problem. And it's very wrong. That's why I said we need to press the reset button.
Answers 2 African technology challenges are not in Silicon Valley. I'm happy my generation proved that in Nigeria, Egypt & South Africa #fb

— Emeka Azuka Okoye (@EmekaOkoye) March 8, 2017
We need to be in control of our tomorrow and the only way that can happen is if we start dictating terms. If you are not strong on technology, you are enslaved. Right now we are in an enslaved economy. Take the eCommerce boom for example. Which Nigerian technology has benefited from the eCommerce boom? This is a country of 180 million people with probably the highest number of merchants. We have close to 60 million SMEs. What are we doing for that market?
Where India is today is as a result of two policies that had no direct linkage to software. The first was a law that allowed regions to create technology institutes. This brought about an influx of talent. Second was a policy to make VSAT accessible; this was what blew the whole thing. Because that meant one could be in India and work for anybody in America.
This goes back to what I was saying; we don't need government regulation in technology. All we need is entrepreneurs. One of the things that made companies like Brazil, Ukraine, India, Israel boom is that they had entrepreneurs. They also had engineers who were willing to take low wages. This is key because software production requires a long-term investment. You need at least 2 years to create software that will achieve international recognition.
But instead, Nigerian startups are paying high wages which is not sustainable. It doesn't make it attractive for an investor to invest in building a traditional software business in Nigeria. That's why the Indian law that allowed regions to create technology institutes was a major factor because when you have an increase in supply of engineers, the prices go down. Unfortunately now we don't have that number in the Nigerian tech community and that's why we don't have an ecosystem because if we do, and we are churning out good quality engineers, the wages will go down.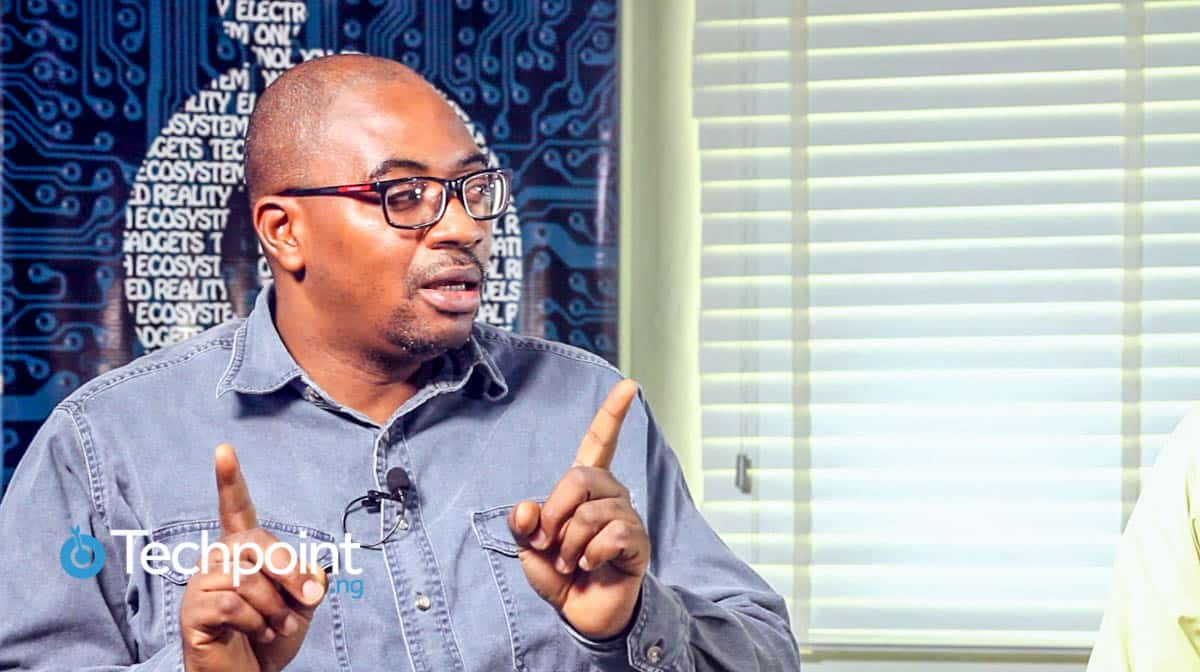 It's only among startups we hear of outrageous wages because they need to get the best hands to create products so as to impress investors. Traditional software companies on the other hand develop their engineers in-house in line with their methodology and framework. This is a good model, career-wise, for software engineers because you get to rise through the ranks and become exposed to different facets of software management, from testing to support and even sales. In a startup, you don't have that structured environment because everyone is focused on scaling.
So you see, for us to have a balance, we need to reset everything and unlearn a whole lot of what we know now. If our aim is to be one of the top technology producing countries in the world, our objective should be to have those kind of business that will improve the production of technology, not the consumption.
Online payments and cashless policy
I am not a payments expert but I can still weigh in on that. We have to appreciate the efforts of Paystack and Flutterwave. But I don't believe Nigeria has a payments problem because the people involved in payments online are very few.
We have to accept that Nigeria is a cash-based economy. There are very few POSes and a lot of people are not using their cards, even at these POSes. A lot of people go to the ATMs, cash out and then pay merchants in cash.
According to the CBN, ATM cash out is leading in online transactions by more than 70%.
#Nigeria:
-180m people
-26m Bank Account holders
-98% of Bank Account holders have less than N500,001
-140m in poverty @afalli @iaboyeji pic.twitter.com/0KgR60No6S

— Emeka Azuka Okoye (@EmekaOkoye) March 12, 2017
At present, we have about 26 million bank accounts. About less than 2 million of those accounts are using cards online. Now that's something to ponder.
But I don't think the CBN's cashless policy is a well thought out vision. There are many components to this including culture, attitude and habit. Cashless policy outside Lagos, Abuja and Port Harcourt is not interesting. Brute force is not a way to introduce innovative services.
I think the CBN needs to really sit down and think this through. Maybe do this thing state by state and figure out what the real challenges are. Cashless policy can never work if we don't consider how the Mallams selling on the streets cannot benefit from it.
Advice to the younger generation of techies
Domain knowledge is fundamental. If you don't have exposure and experience in areas where you need it, you can't know how to apply it. This is why I implore all young techies that they need to be mentored. They need to go where they can get the experience; it's not always about the money.
Your technical skills are useless without domain knowledge. You need to work under somebody that has domain knowledge, so that you can focus on your technical skills. This is the norm in traditional software companies. But in a startup, it is expected that your technical skills and domain knowledge come simultaneously.
When looking for mentors, look for those you won't argue with, people you can trust. If you find someone you know you will want to argue with, please don't go to them. Such a person cannot mentor you. You can't learn anything from arguments.
Remember that even your mentors make mistakes. But you don't have to put it out in front of them. The only way to prove them wrong is in your work. That way, he/she will learn from you and be encouraged to pass even more knowledge.
Concluding thoughts
If Nigeria must get to where the likes of India and Brazil are right now, we need to change our present attitude. You can't 'disrupt' something from the outside without being inside. We hear the words 'disruption' and 'innovation' thrown around a lot and one has to wonder, what has been disrupted in Nigeria? We are still where we are with all our problems, our technology is not working. This is just because we have not fully understood it.
We need to differentiate consumption from production. Let's not get carried away with the hype.