Customers and users often find themselves ranting about issues ranging from product quality to customer service on social media or in private conversations. Seeing the need to formalise this phenomenon, Bolaji Kassim founded Prissue in a bid to give people a platform to air their thoughts without prejudice.
Prissue is an online community whose value proposition stems from giving customers the freedom to advocate for their rights, according to Bolaji.
How Prissue works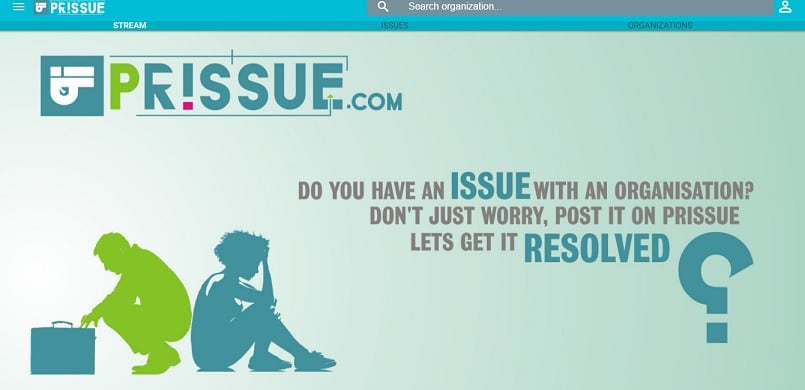 Issues posted by customers are often tagged to the intended organisation and mark 'unresolved' until attended to. Resolved/unresolved issues affect the organisation's rating on a scale of 1-100%.
Furthermore, users can comment on one another's issues, vote concerns (works like Facebook likes), say whether they have experienced something similar from the same organisation, help the victim tweet at the said organisation using the 'tweet-to' button at the bottom of each post and also share the posts on major social media outlets. Pictures, PDF files and DOCX files can be attached as evidence to the posted issues.
Prissue on its part will also ensure to pick up critical issues, and advocate for them to be resolved, by pulling all strings both offline and online.
Thoughts
Prissie presents an invaluable opportunity to get insight into consumer behaviour and monitor corresponding reactions by companies. Not to mention the social media feel of the website. If executed properly, the level of data and engagement that could be derived from the platform is priceless.
However, like many other existing similar platforms still understudying this niche market have come to learn, the Nigerian market can be very unpredictable. And for a startup that launched barely 2 months ago on 1st of January, 2017, it is advisable to embark on market research to ensure its product is really ready for the market.
You can visit the website to get more information.
---
Discover new startups every weekday by 9am (WAT) | Pitch your startup here.