HypeLegion is a web-based marketplace where outsourcing and freelance needs are met by a vibrant and talented workforce.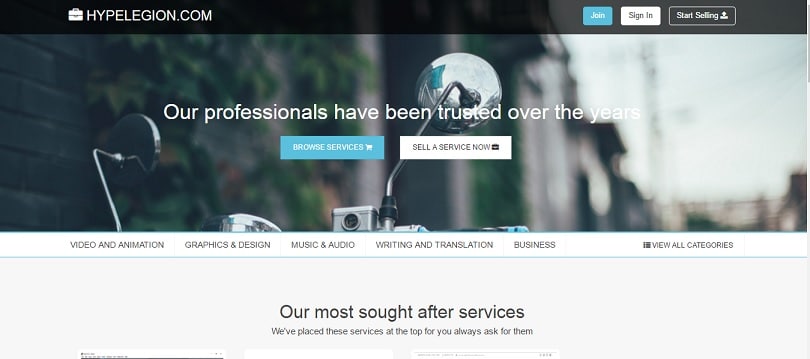 The marketplace was designed by the trio of Abodunde Oluwadamilola, Apelehin Daniel and Jegede Ayodeji, to specifically empower and utilise the immense talents and skills of the Nigerian, "seeing as freelancing and outsourcing in Nigeria today is done mostly by foreigners," Abodunde remarks. "More importantly, we at Hypelegion are working towards diverting these jobs and funds to the local market to stimulate the economy and ultimately inspire more entrepreneurial endeavour," he adds.
In order to use the platform, users are only required to create an account, list their services, complete projects and get paid.
Impression
The freelancing marketplace in itself isn't a new concept. Interestingly, the space is becoming quite saturated that a new entrant could even go unnoticed. Therefore the challenge that creates is that each player is forced to bring the unique factor into play in order to make their product stand out.
So for a platform hoping to launch on the 26th of July later this year, there is no doubt the market expectations surely would be set at raised.
You can visit the website to find out more about HypeLegion
.     .      .       .
Discover new startups every weekday by 9am (WAT) | Pitch your startup here.