Ingressive, the same investment group responsible for bringing top Silicon Valley investors -- like Michael Seibel of Y Combinator and Monique Woodward of 500 Startups -- to Nigeria is organising its 2017 Tour of Tech of Lagos.
As part of the tour, holding between February 27 and March 4, 2017, Tyler Scriven, Managing Director of Techstars Atlanta -- a subsidiary of the Techstars Global programme -- is currently in Lagos in search of startups that will participate in Techstars Atlanta's upcoming accelerator program in July.
Techpoint spent an afternoon chatting with Tyler to get an idea of what Techstars is looking for in Nigerian founders and what the founders can expect in return.
You can watch the condensed interview or read the full transcript below
Muyiwa Matuluko of Techpoint: We understand that Nigeria is the first country Techstars Atlanta will be recruiting from outside the US. I guess the first obvious question would be "why Nigeria?"
Tyler Scriven of Techstars Atlanta: I think the first obvious answer is that Nigeria is the perfect place to start. Nigeria is, in my mind, very clearly the leading African country when it comes to entrepreneurship and startups.
As you know, Nigeria has a rich and deep entrepreneurial history and culture. It's also frankly a very globally-minded country with many well-travelled people who understand the problems, not only this country faces, but rather the entire world faces. And we believe it is important that entrepreneurs and founders have a global perspective. Even if they are focused on solving problems right here, they still have to understand how those same problems manifest elsewhere in the world.
MM

: Coming down to Nigeria, you must have had some expectations and probably a few companies you already had your eyes on. Could you let us in on them?

TS: I'd rather not name any companies yet. It's still quite early in our process and I don't want to excite anyone. But I would say that I've met some phenomenal founders behind some really exciting companies and I have really high hopes that we'll see at least one of those companies take part in our upcoming program in July.
In terms of my expectations, honestly, I would say that what I've experienced so far is in line with what I closely look for. As I mentioned earlier, I look out for two points -- global perspective and the entrepreneurial culture -- and I've seen those things very clearly in all of my interactions with founders and investors I've been with here.
So for me it's a great experience of positive reinforcement of these attributes that initially drew me in.
MM: Could you give us an overview of how the recruitment process will work?
TS: My partner, Michael Cohn, and I will travel to a number of different countries over the next couple of months searching for the most interesting and compelling founders that we can find.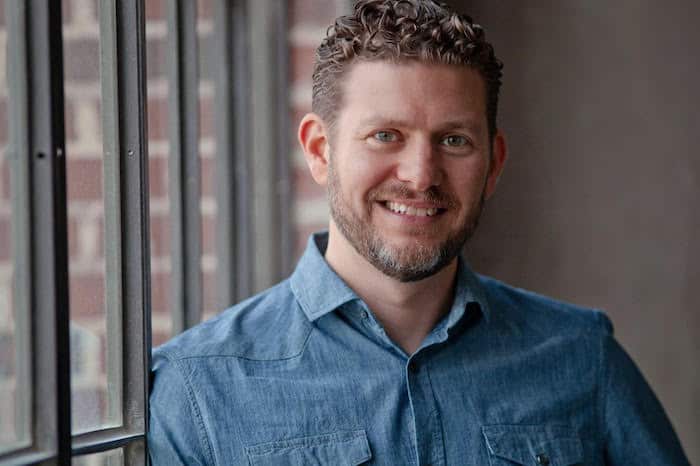 We have a globally recognised brand so we will definitely end up with a pretty significant number of applications. But the recruitment process for us is a very personal one so, rather than just casting a wide net and using tools and systems to sort through companies, we will take the time to carefully review those applications, interacting with founders on a one-to-one basis, leading ultimately to us selecting 10 companies that will participate in our upcoming programme in July.
We have found this to be the best way by far to recruit companies.
MM: What are some key qualities you look for in companies that you take on board?
TS: We are very founder-focused at this stage of entrepreneurship. That's almost all that matters. So as we meet with the founders, there are few things that we are thinking about.
We care about the authenticity of their story and their connection to the business that they want to build. Why are you doing this? Why are you the right person to do this at this point in your life? Is there an authentic connection to what you're trying to accomplish and your motivations? These are really important because, inevitably, things will become very difficult and you will only persist if you are truly passionate about what you're doing and that passion ties back to the authentic connection that you have to that business.
We are also looking for founders that have a credible narrative around why they are doing what they're doing. If you tell me that you want to cure some deadly disease because you have a family member that suffered from that disease and passed away, that's certainly an authentic story. The next question now is, do you know how this disease works? Have you ever studied the disease? And so on and so forth. So it's a question of credibility and wanting to ensure that you're both authentic and credible in your pursuit and indeed someone that has the capacity to grow this company.
Beyond that we are looking at the scope of the market. We are looking for actually really big market opportunities and teams that can build market-leading companies.
Finally, we are looking at the founders of such companies. From the day that I meet you, the most important thing I want to determine is when I meet you again in 1 or 2 or 3 months, how much progress can you make? The most successful founders find a way to move the ball ahead every single day and that tenacity is key because ultimately, all else being equal, the winners could be the ones that do the right things fastest.
MM: You've talked about what you expect from founders. Now, let's turn the tables around; what can they expect from you, in terms of benefits and perks. Basically, why should anyone apply to Techstars?
TS: Let's first talk about what everyone cares about; the money. You can expect a $120,000 investment from Techstars. That investment is the exact same for companies here in Nigeria as it is for companies in Silicon Valley or anywhere else in the world.
You can also expect a 3-month intensive accelerator experience where you are surrounded by world-class mentors and given access and connectivity to investors and many other resources. We happen to have the third largest concentration of Fortune 500 companies in the world. It's a really wonderful place to spend 3 months and make those connections and be influenced by all the activity that is happening.
Finally, you are part of Techstars for life. Once you receive that investment and become part of the program, you become a part of our global network of some 7000 mentors and founders, each of which is there to support you through your lifelong journey of entrepreneurship as you grow. So there's a lot to gain.
MM: I'm curious to know, is this some sort of experiment or will Nigeria always be a country that Techstars Atlanta will consider for future recruitment batches?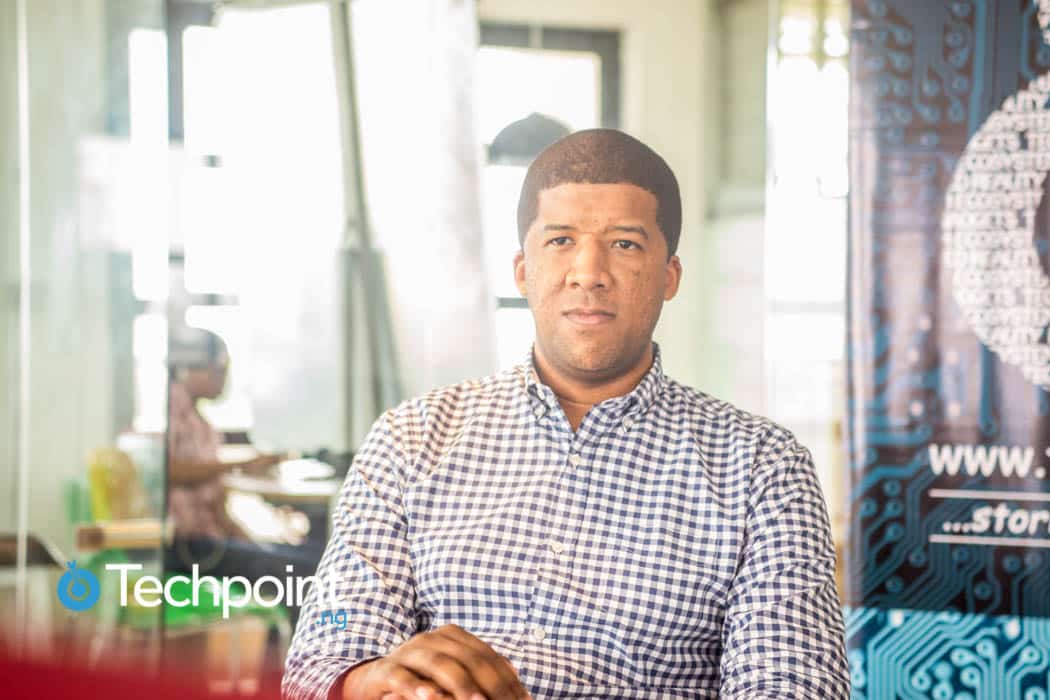 TS: First, I have to say that as a startup guy, I think of most things as experiments. That's the way we operate. That being said, I'm quite confident that this 'experiment' will work out well and I fully expect to be back.
Our experience is that the best results come when you make an investment into a market and you build relationships with investors and founders of the community at large. I hope that by this time next year, I have a couple of new Techstars founders, that I met in these weeks, seating next to me, sharing the message and  their experience and being part of the team that is recruiting the class for next year.
So to answer your question; absolutely, this will be the first of many visits.
---
Tyler Scriven's tour of Lagos continues in company of Ingressive team until Saturday the 4th of March, 2017. Applications are still open for the July batch of Techstars.