We have rounded up some available tech job openings this week. Check out some tech companies recruiting this week and other organisations looking to employ techies. Apply for any of these roles if you are interested.
Data Centre Service Coordinator at MainOne
Department:      Technical
Experience:    3- 5 years
Responsibilities
The Data Centre Service Coordinator will be responsible for the Maintenance of the Data Centre White Space area and will manage customer service delivery in the Data Centre. DCSC specialises in the execution of tactical plans for the data centre services to ensure continuity of operations for the organization. He is the custodian of the Data Centre white space and will be required to plan, design, manage and support the white space infrastructure.
Key responsibilities include:
Ensuring a consistent client experience in providing DC Services
Following and executing best practices linked to ITIL disciplines
Understanding of Service Level Agreements (SLA) for clients in the facility
Responsible for coordinating on-boarding activities for clients, and executing client setup/configurations
Managing and coordinating of Client rack installations, power up and interconnectivity
Responsible for planning and coordination and execution of Change Records (CR) as it relates to data centre space, power and cooling management
Responsible for client expectation management
Providing support to Operations Centre (NOC)/service desk initiatives and providing assistance for client communications
Identifying and recommending automation, process improvements, and identifying opportunities for increased reliability and a better client experience.
Provide first line support for data centre collocating customers.
Maintain full register of assets of servers and network equipment.
Maintain safety and security of data centre
Ensure that the data centre is maintained and operational 24/7 by providing daily audits and reporting about the performance level of services
Perform remote hands and eyes support on IT devices when required
Performing other duties as requested by the data centre service manager
Supervise staff, vendors, and customers in the data centre to ensure tasks are fully delivered to the right standard.
Write and maintain operational procedures in data centre and similar areas
Ensure that all applicable security standards are duly complied with for quality assurance
Requirements
Customer service, focused on overall client satisfaction
Ability to work within a deadline-oriented team environment, to prioritize work, and ability to work independently
Good analytical skills and motivation, together with the ability to multi-task
Good written and verbal communication skills, which include the ability to prepare reports and format documents, and client correspondence
Excellent attention to detail, aligned to strong verbal and written capacities
Familiarity with Data Centre Standards and ISO 9001 and 27001 certifications
Qualifications & Experience:
A good Bachelor's Degree in Electrical Engineering, Computer Science/ Engineering with at least 3-5 years industry experience.
ITIL® qualification and practical knowledge will be an advantage. Experience, or exposure, to structured cabling and facilities management.
Demonstrated proficiency in the use of MS Office suite, including Visio
Exposure to formal project delivery methodologies
Strong organizational and time management skills
Have a basic knowledge of System administration
To find out more details about this role and apply, click here.
Partner Business Manager at HP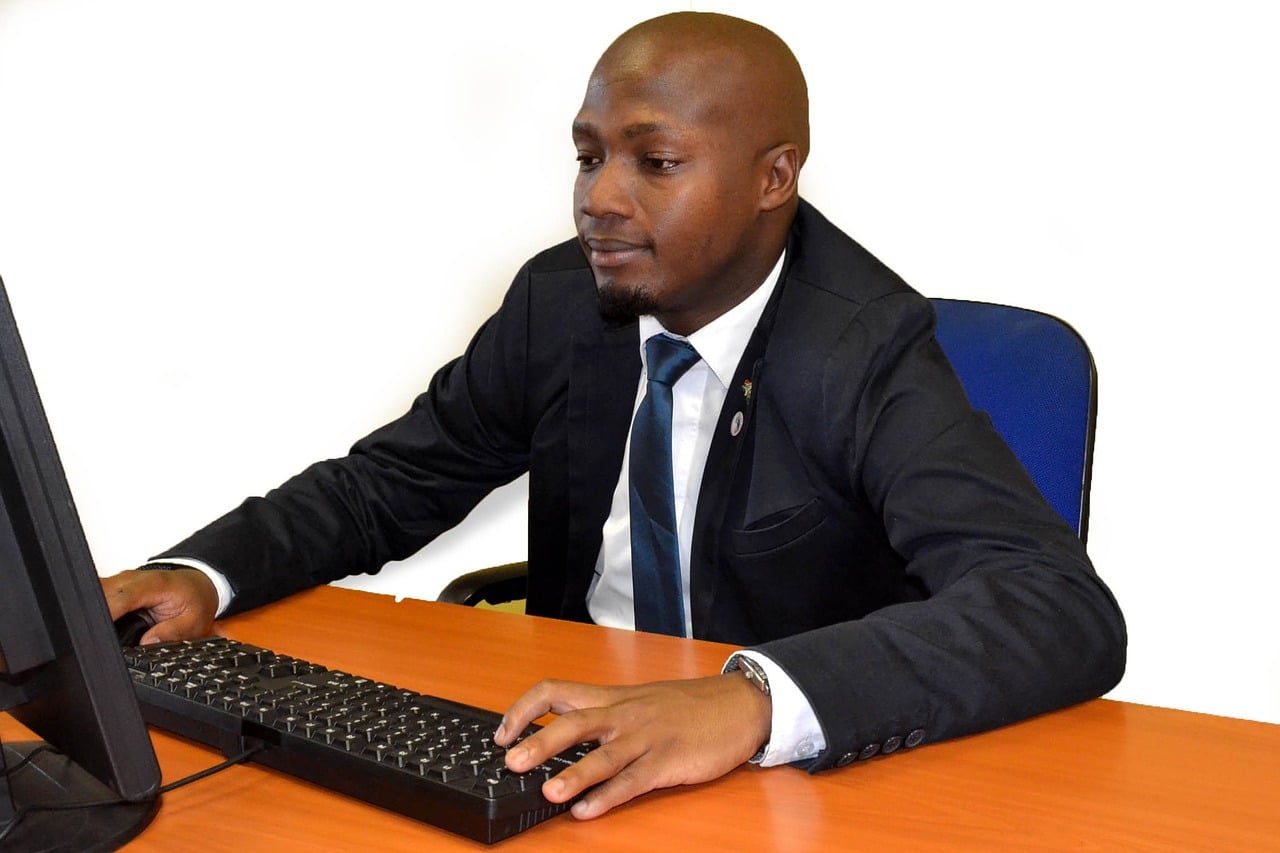 Location:  Lagos
Experience: 5 -8 years
Job Description
The ideal candidate:
Applies developed subject matter knowledge to solve common and complex business issues within established guidelines and recommends appropriate alternatives.
Works on problems of diverse complexity and scope. May act as a team or project leader providing direction to team activities and facilitates information validation and team decision making process.
Exercises independent judgment within generally defined policies and practices to identify and select a solution. Ability to handle most unique situations. May seek advice in order to make decisions on complex business issues.
Responsibilities
Serves as the expert to the partner for complex information regarding product, services, and software transitions, promotions, and configurations.
Educates and updates partners on new HP technologies or solutions. May be brought in by partners to sell HP brand to end customers.
Establishes and maintains account plans to promote sales growth.
Achieves assigned quota for HP products, services, and software.
Transactional and relationship selling working within a team of selling professionals.
Creates, fills-in and manages HP funnel for deals with partners and transforms potential leads into joint sales activities.
Establishes relationship with partner at all organization levels including senior executives.
Ensures partners are compliant with legal and SBC practices.
May drive SOW growth with distributors who are managing small partners on behalf of HP.
May recruit and develop business relationship with new partners.
Requirements
University or Bachelor's degree preferred.
Typically 5-8 years of selling experience at end-user account or partner level.
Solid experience in selling to partners in a complex environment.
Solid understanding of the IT industry, competing vendors, and the channel. Dimensions include competitive positioning.
Solid understanding of HP's organization & operations, including key business rules, and alignment with HP GBU go-to-market strategies, partner segmentation, key programs & initiatives, structure.
Solid understanding of many of HP's products, software, and services. Able to communicate the strengths of HP's offerings, and overcome objections.
Effectively sells HP offerings by building strategic relationships with partner decision makers; and promoting HP programs and offerings.
Develops account plans with partner to grow HP's share of the business.
Partners effectively with others in the account to ensure coordinated efficient account management.
Ability to motivate partner's sales force.
Solid understanding of pipeline management discipline and ability to explain benefits to partners.
Interested in this role? Apply here
ICT Specialist (Information and Communication Technologies ) at ECOWAS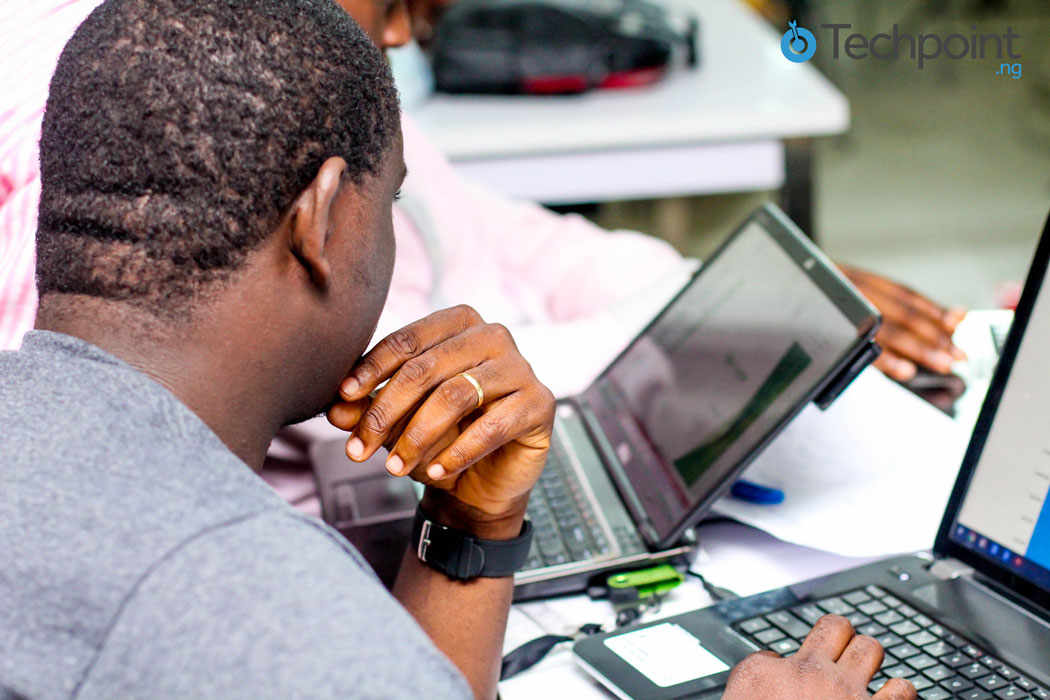 Grade:  P3/P4
Annual Salary:   USD 36,901 USD – 44,469/ USD 44,328 – USD 51,637
Job type:             Permanent
Location:              Abuja, Nigeria
Job Summary
Under the supervision of the Head of the Division for Administration and Finance of the ECOWAS Regional Centre for Disease Surveillance and Control, the ICT Specialist is responsible for the management of IT tools to enable the Storage and timely transmission of data to produce information for epidemic prevention, detection and control.
Responsibilities
Specifically, the Incumbent shall discharge duties as follows:
Assist in assessing the centre staff needs in computer equipment, software and training
Ensure the proper functioning of the IT system (equipment, LAN/WAN and software of any kind.
Participate in the installation, configuration and maintenance of workstations and various servers
Installation and configuration of operating systems and other software
Analyze, design and develop specific applications to meet the needs of the Centre
Manage web platforms for managing epidemics, alerts and health information
Participate in the analysis of health data and disseminate health information via internet
Establish a policy for the regular backup of data
Install and maintain an anti-virus system on all workstations and servers in the Centre.
Provide user support
Keep an updated inventory of all computer and communication equipment
Conduct according to the training plan resulting from the expression of the training needs, a user training on the software used and radio and communications stations.
Perform any other duty as may be assigned by Management
Qualifications/Experience/Skills
Bachelor's degree in ICT. This qualification must be issued by well renown institution
At least five years of experience in analysis, design and development of web-based software
Possession of higher degree would reduce the required professional experience to three (3) years;
Proficiency in various programming languages such as C #, Python, Java, JavaScript, HTML5, LAMP (Linux, Apache, MySQL, PHP);
Experience in health informatics, particularly standards of health information exchange and interoperability (eg, IHE, HL7, OASIS, X12)
Open source platforms and enterprise database solutions such as DHIS2, iHRIS, OpenMRS, CommCare, OpenLMIS, Open HIE, RapidPro, MySQL, Oracle
Experience in configuring, maintaining and troubleshooting Windows and Linux server
Experience in: Network Virtualization (LAN, WAN, MAN -CISCO switching), Windows Server operating system (Windows Server, 2008 R2 -Windows Server 2008), Linux Operating Systems (Debian -Ubuntu) storage system.
Ability to work in a dynamic and agile environment, including changing requirements and priorities
Strong analytical and communication skills, with the ability to communicate on technical topics to non-technical audience
Candidate must not be more than 50 (fifty) years of age at the point of recruitment and must be an ECOWAS citizen.
Must be fluent in one of the official languages of the Community; English, French and Portuguese. A working knowledge of another would be an advantage.
To apply for any position, candidates should download the  Application form, fill it and send it as an email attachment together with their CV  to [email protected], no certificate should be attached. Contact +234 902 094 6554 for further information or clarification if needed.
Java Developer at Adexen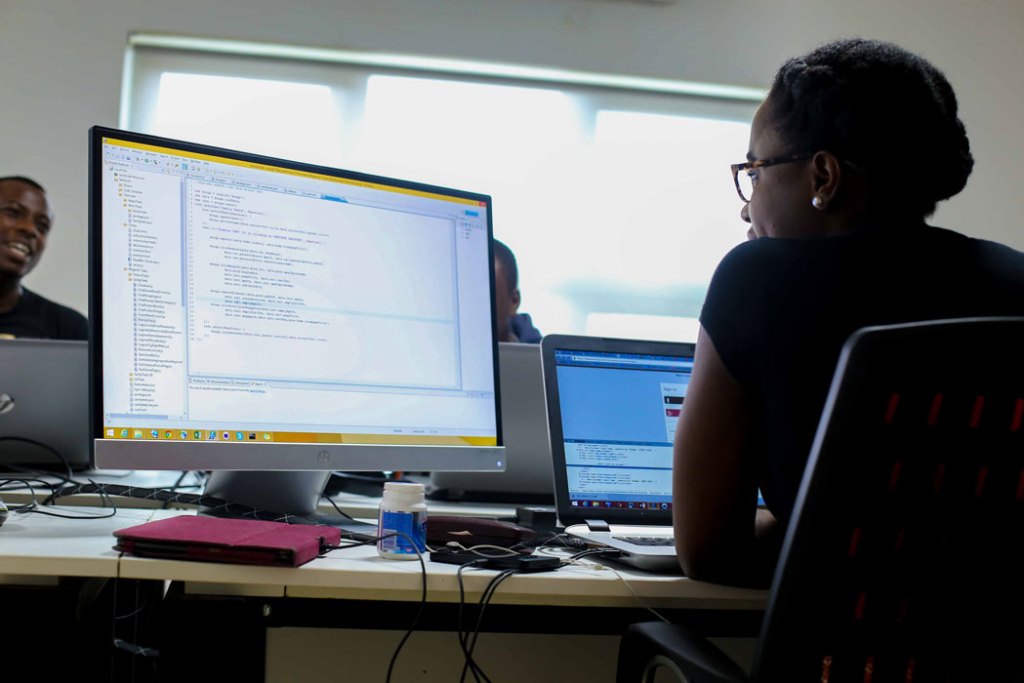 Industry: Telecommunications
Location: Nigeria
Job Description
Adexen Recruitment Agency is mandated by one of its clients in the telecoms service industry to recruit a Java Developer with expertise in web service to manage and improve efficiency for its operations in Nigeria.
Responsibilities
Create user information solutions by developing, implementing, and maintaining Java based components and interfaces
Design and develop high-volume, low-latency applications for mission-critical systems, delivering high-availability and performance.
Designs and develops user interfaces to internet/intranet applications by setting expectations and features priorities throughout development life cycle; determining design methodologies and tool sets.
Designing and conducting tests.
Translate application storyboards and use cases into functional applications
Design, build, and maintain efficient, reusable, and reliable Java code
Ensure the best possible performance, quality, and responsiveness of the applications
Identify bottlenecks and bugs, and devise solutions to these problems
Help maintain code quality, organization, and automatization
Support continuous improvement by investigating alternatives and technologies and presenting these for architectural review.
Requirements
Degree in Computer Science, Engineering or a related subject
Minimum of 5 years work experience with qualifications such as Java Applets, Web Programming Skills, Teamwork, Web User Interface Design, etc
The potential candidate must have experience in web service
Proven hands-on experience in Software Development and Java development
Hands on experience in designing and developing applications using Java EE platforms
Object-Oriented analysis and design using common design patterns.
Profound insight of Java and JEE internals (Classloading, Memory Management, Transaction management etc)
Excellent knowledge of Relational Databases, SQL and ORM technologies (JPA2, Hibernate)Experience in the Spring Framework
Experience in developing web applications using at least one popular web framework (JSF, Struts2, Grails, Spring)
Experience with JasperReports
Experience with test-driven development
Interested in this role? Apply here
Product Manager at Andela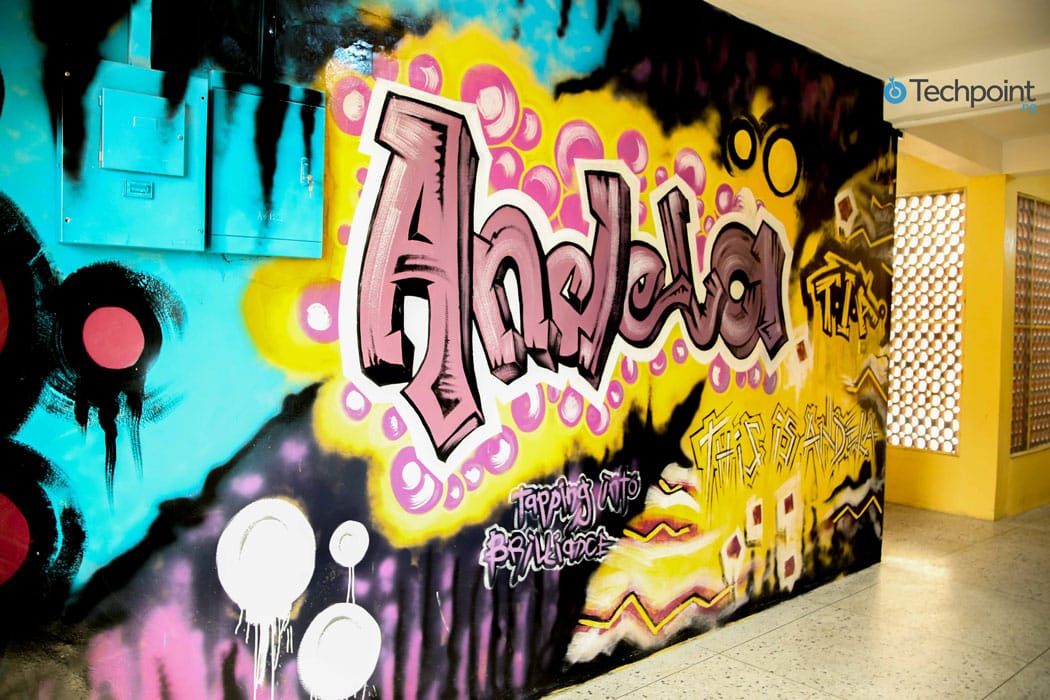 Location: Lagos, Nigeria or Nairobi, Kenya
Type: Full-Time
Experience: Junior-Mid-Level
Job Description
Andela is seeking a Product Manager with world-class expertise in product management to build and execute on Andela's product roadmap, and contribute to the continuing growth of our team of African technology leaders. At Andela we do things a little differently. We consider our product to be the talented people (we call them "Fellows") we embed into technology teams around the world. We build software and products to support these talented people (we call them Fellows) in continuously developing their skills while doing exceptional work for their clients and colleagues.
You should know how to collaborate with various stakeholders to understand the company's goals, and gather an understanding of industry trends and opportunities in order to formulate and direct the company's product roadmap. You also know how to transfer the knowledge, behaviours and beliefs of your expertise to any technology professional from entry level to senior product managers. You'll also find new challenges in crafting vertically integrated software products that support the Andela Fellowship.
You're the kind of person who:
Has a clear passion and expertise in Product Management
Are relentless in your desire to understand your users and the challenges they face.
Believes in the effectiveness of collaborative problem solving
Loves unlocking the potential of others and wants to learn how to do it even better
Can support apprentices in learning from more experienced team members
In this job you will:
Report to the Director of Product, own one or more of our internal products and product lead them either directly or through the use of Andela's Fellows. You will ensure that your internal products/software meet our business needs and have high usability. You will also have a strong hands-on presence: from mentoring and coaching Andela Fellows, to working seamlessly with our Education, Recruitment, Sales, Marketing, Success, Operations and Engineering departments, you'll ensure alignment and deliver results.
You will also:
Manage the product roadmap of one or more products
Create and prioritize the backlog for your products
Communicate product direction to all relevant team members
Maintain requirements documents and other assets that articulate Andela's user needs
Oversee product execution from inception to delivery
Work with the Learning Department to define learning outcomes for Product Management
Mentor and advise fellows wishing to become Product Managers
Requirements
Located in Lagos, Nigeria or Nairobi, Kenya and travel regularly between our centers.
2-5+ years of digital product management experience at a software company
Consensus-builder; develops relationships across the company with ease
Technical fluency. You don't have to be an engineer, but you do need to speak the language
An eye for design.
Strong project management and analytical skills, with a tendency toward data-backed decisions
Benefits & Compensation
Full-time compensation
Full medical coverage
Breakfast, lunch and snacks provided daily
Beautiful working environment
Opportunity to work with the brightest minds on the planet
Oh, and a chance to change the world!
Click here to apply if you are interested in this role
Marketing Support Officer at MainOne
Job type: 12 months Contract
Department: Commercial
Location: Lagos, Nigeria
Responsibilities
The Marketing Support officer will support the team in the effective implementation of marketing strategies targeted at communicating with MainOne's customers to increase Market penetration, customer growth, and profitability.
The specific responsibilities shall include the following:
Assist with research, development and implementation of brand and communication strategy, standards and practices that promote the brand objectives of the company.
Offer major support with events and sponsorships by reviewing proposals, researching on the sponsorships for viability and executing events logistics like venue set up and branding. Ensure post evaluation reports are done for all activities and submitted on time.
Assist to develop key messages and manage all corporate communication and media communication for MainOne, including marketing information to customers, employees and other stakeholders
Assist in working with agencies, 3rd party vendors and internal team members where appropriate to execute communication/event/sponsorship activities - marketing materials, advertising, customer communications, direct mail, marketing campaigns, press releases, brochures and content for trade publications, etc.
Ensure all marketing materials undergo brand review and adhere to strict brand messaging guidelines
Assist in building and maintaining strong relationships with internal and external key stakeholders to ensure proper messaging of company beliefs and service offerings
Assist in developing and managing repositories of company promotional material and ensuring effective updates and version control in line with changing market requirements
Support to champion the execution of marketing campaigns targeted at current and potential MainOne customers and partners.
Demonstrate understanding of telecoms marketing and company product knowledge.
Assist in contributing to the total effectiveness of the company's messaging; communicating openly, solving problems proactively, offering creative ideas and working as a positive, engaged team member.
Assist to ensure effective budget management by the  delivery of all marketing activities within the agreed budget.
Qualifications
Bachelor's degree in Business Administration, Marketing or other relevant field.
2 – 3 years' work experience in a Marketing role.
Experience in strategic planning, marketing and promotions.
Very good understanding of the telecommunications market.
Excellent oral & written communication skills.
Strong project management and delivery skills, with the ability to multi-task and effectively set priorities within tight deadlines.
Demonstrated ability to lead people and get results through others.
Very good planning, organisational and analytical skills
Time management and skills & ability to work well under pressure
Apply here if you are interested in this role. Check out other available positions at Main One
---
Looking to fill any vacancy in your company/organization? Tell us about it by filling this form.