Are you a techie looking for a new job or are you looking to work with a tech company? Check out some of these tech jobs we have rounded up for you this week and apply if you are interested.
Mobile Developer at Appzone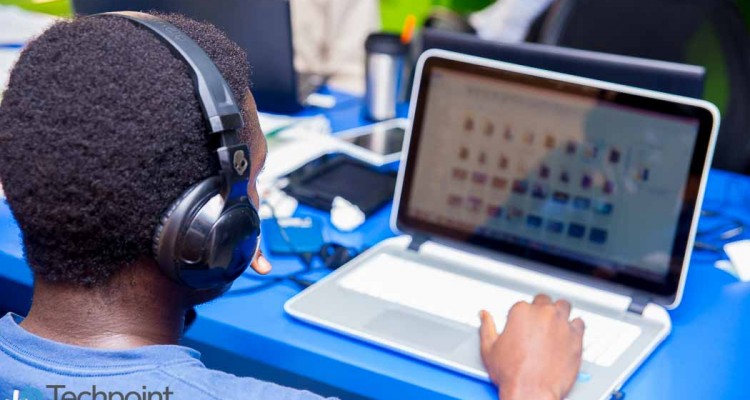 Location: Lagos
Experience: 2-3years
Salary Range (per month): 100,000-200,000
Expectations
Develop, implement, and support software products and solutions that integrate with inhouse and third party systems
Provide support to business analysts in the  conversion of individual client business requirements into software functionality
Provide assistance to relevant functional teams by identifying requirements and improvements to architectural design of new/existing applications
Provide training to client end users with relevant tools and technical documentation.
Lead a technical work stream as a component of a larger project
Provide subject-matter expertise, customer advocacy, and analysis through all phases of the development lifecycle
Communicate effectively well with internal/external parties
Requirements
The skills and competencies required to accomplish your career move are:
Bachelor's degree or a corresponding combination of education and work experience in software development.
2+ years of programming experience in native android development with Java or C#.
2+ years experience with Web API, JSON, and REST.
Experience with embedded databases like SQLite.
Good communication skills.
Excellent interpersonal & analytic skills.
An aptitude for analytical problem-solving
Ease and ability to learn fast and solve complex problems
Proficiency in object-oriented design and development using software development best practices.
Experience working on Agile teams using Agile methodologies such as SCRUM
Ability to provide technical input for designs, functional specifications, and other project requirements
Ability to design, and build, high-quality unit tests.
Experience with C#, .Net Framework and Swift is an added advantage.
Benefits
 Medical insurance plan
 Pension Scheme
 High-end laptop
 Monthly transport allowance
 Free accommodation in shared apartments
 Exam fees refund
 Professional Membership subscription
15 days off work
Individual performance linked bonus
 Employee stock option package
Interested in this role? Apply here
Business Development Representative at Oracle
Department: Sales
Location: Nigeria-Lagos
Job Type: Regular Employee Hire
Responsibilities
Responsible for the identification of relevant new business opportunities and designs "go-to-market" plan to deliver measurable and significant revenues.
Pursues sales opportunities in the market, and carries the baton in the beginning of the sales cycle.
A Business Development Representative is assigned to strategic accounts which may be grouped by industry where Oracle has a limited presence.
Acts as primary liaison between Consulting, Sales, and Oracle Development for the product*s sales opportunities.
Generates business opportunities through prospecting mass market programs and leveraging third party partners.
Develops and coordinates a worldwide relationship with customers that establishes Oracle as a preferred vendor and optimizes Oracle's product sales.
Executes aggressive strategies and plans to successfully drive the product as the preferred customer selection.
Provides account representatives with information on how the product addresses specific needs, and assists account representatives in using Oracle*s products to leverage large revenue opportunities.
Assists in articulating product message, coordinates technical resources and hands off deals to a successful close.
Duties and tasks are standard with some variation. Completes own role largely independently within defined policies and procedures.
Requirements
2-5 years of progressively increased responsibilities in sales, marketing, or business development experience preferred.
Demonstrated aptitude for solving business problems using technology and applications.
Ability to work with and communicate effectively with multiple colleagues in a team selling environment.
 Business and account planning implementation experience.
Conversant in Oracle technology and product strategies.
Strong written, verbal, and interpersonal skills.
Ability to travel.
BA/BS degree or equivalent.
Click here to apply for this role if you are interested
Full Stack Developer at  Bincom ICT Solutions

Job type: Full- time
Location: Lagos, Nigeria
Experience: Professional
Job Description
To assist the team in the design, development, programming, deployment, project documentations, and other tasks during various client projects.
To work in teams to develop web applications including but not limited to HTML, Javascript,  PHP/MYSQL and Python applications
To research, learn and use technology including Open source solutions and online communities (including Joomla, Drupal, WordPress),
To work with the development team on various mobile application products.
Developer will lead the team in the design, development, programming, deployment, project documentations, and other tasks during various client projects.
Ability to build extensions & modules based on detailed software algorithm, project specifications and/or simple instructions is required
The ideal candidate will also be able to act on his/her own initiative and bring a wealth of experience
Key Requirements
Web Programming knowledge is required (PHP / MySQL preferably, Python also acceptable)
Knowledge of Modern Frameworks ( knowledge of YII framework is a stong advantage)
A passion for IT
Ability to learn new skills fast
Must be very Tech-Savvy and know a little bit about anything IT
Previous Web Development Experience using HTML & PHP is a big advantage.
Previous development or related IT projects to showcase is an added advantage.
Bachelor/ Graduate degree
Other personal competencies
Applicants must have a passion for IT
Good verbal and written communication skills
A can do attitude
Innovative, creative and self-motivated
Interested in this job? Click here to apply.
Cloud Network Engineer at Main One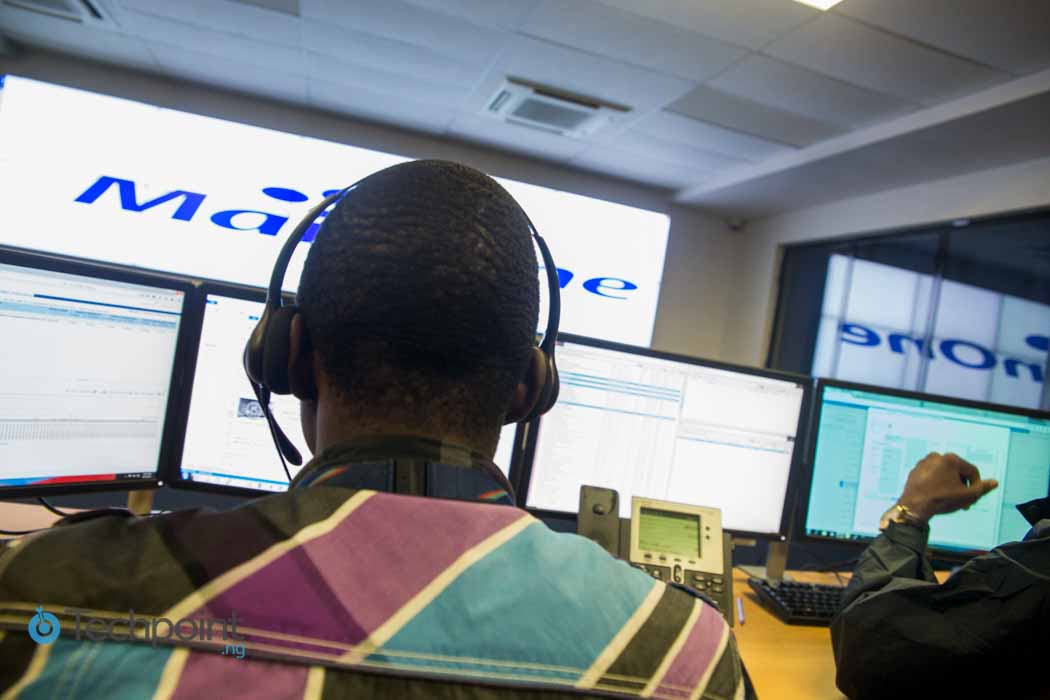 Department:   Technical
Location: Lagos, Nigeria
Responsibilities
Handle end to end integration/operations/Support of L2/L3/IPsec services  on the cloud platform
Provide network deployment, configuration, support and upgrades of Firewalls, Load balancers, WAN accelerators, Switches, Routers as well VPN services.
Documentation of networking procedures, design documentation, Performance and Reporting as well as operational procedures.
Provide second level support for cloud customer complaints especially for network infrastructure related problems
Support ticket/queue management
Provide support to Manage IP address' and scopes as well as DNS records
Perform software, hardware and network maintenance and configuration changes as required.
Identify, recommend and implement potential improvements to service efficiency.
Moves major initiatives forward while consistently thinking of the bottom-line impact of the efforts.
Ensure quality, up-to-date documentation exists for all service arrangements
Communications and Work Relationships
The Cloud Network Engineer will report directly to the Cloud Operations Manager and will work closely with members of the Cloud team, Managed Services, GNOC, Technical Sales, Project Management, Service delivery and members of other teams as required from time to time.
Qualification
Bachelor's Degree or equivalent in Information Communication Technology or Engineering
Network/Security Certifications (CCNA,CCNP,FCNA,FCNP) is strongly desired
Certifications in Linux, Hyper-V, Windows Server, Microsoft System Centre, VMware, Storage, and other Cloud Technologies considered a plus for this position.
At least five years industry experience  in a networking/virtualized environment
Competencies Required:
Thorough understanding of network protocols: TCP/IP, OSPF, SIP, MPLS/EVPL, BGP, RIP e.t.c.
Experience with software defined networks ( Microsoft HNV, VMware NSX, Cisco ACI )
Must have strong Network Virtualization/Networking/Network Security skills
Extensive knowledge of both layer 3 and layer 7 Firewalls and IDS/IPS particularly with Fortinet/Cisco
Strong routing and switching skills and experience
Proficiency with Network load balancing appliances particularly with F5 /Kemp devices
Experience with IPSEC/SSL VPN setup and support strongly desired
Ability to communicate effectively emphasizing written, oral and presentation skills.
Strong interpersonal skills
Familiarity with ITIL processes would be an advantage
Understanding of Cloud Computing and Virtualization.
Experience with Windows/Linux/Unix is considered a plus.
Experience with Microsoft public, hybrid and private cloud will be an added advantage.
For more details about this role, to discover more vacancies and to apply click here
Consultant Manager at Andela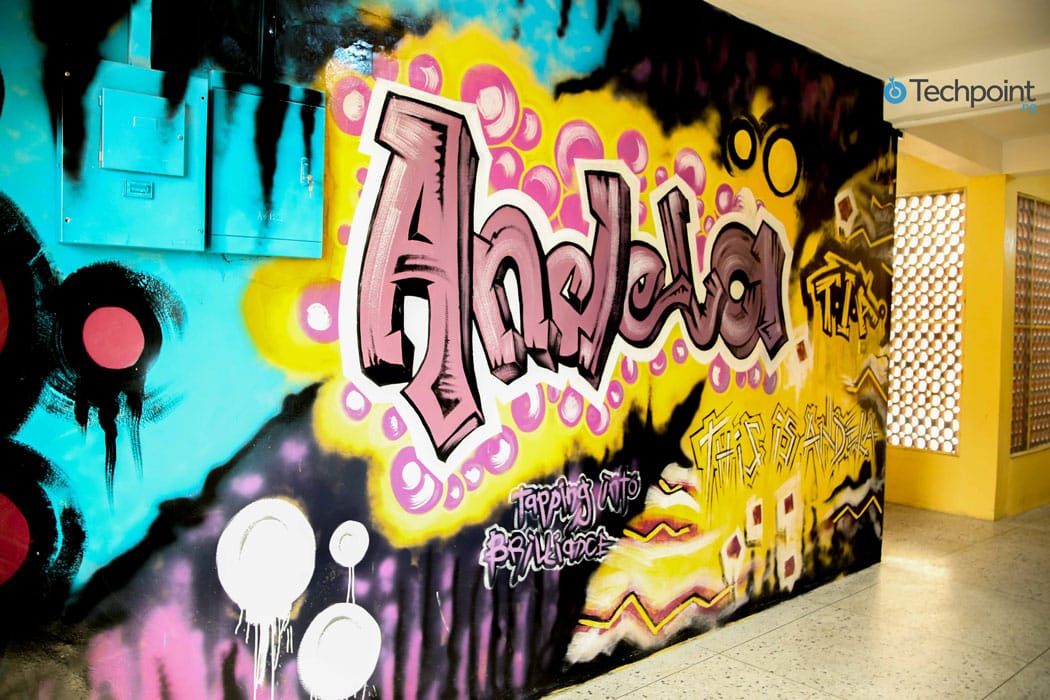 Job Description
The Consultant Manager will lead, motivate and manage Andela's Senior Technical Consultants and will aid in ensuring that Andela's Success team balances the needs of Consultants, Fellows and Clients.  She/he is passionate about Andela's mission and technology and is able to remain flexible and wear many hats to help meet the growing and changing needs of a start up.
This position is full-time based at Andela's office in Nairobi, Kenya or Lagos, Nigeria.
 Responsibilities
To coordinate the schedules of the Senior Technical Consultants.
To ensure that all engagements are being run appropriately by the Senior Technical Consultants.
To keep the Director of Success and other stakeholders apprised of all current engagements and their status.
Motivate and develop the Senior Technical Consultants, both individually and collectively, by providing insights and advice on how best to manage their time as well as point out areas where they need to improve.
To resolve all problems as they arise by preparing solutions thereto and, where appropriate, liaising with the Director of Success for approval.
To ensure that Senior Technical Consultants meet their KPIs which include:
Conducting technical assessments of Andela developers.
Organising and facilitating workshops to enhance Andela developers learn technical concepts in order to improve technical competency and soft skills in order to improve their work and client relationships.
Serving as mentors to Andela developers in order to enable them to scale through difficulties in understanding specific technologies or issues faced with peers or clients regarding soft skills.
Speaking at events in order to promote Andela
Qualifications and Characteristics:
Bachelor's degree
At least 5 years of experience in team operations
Extremely well-organized, with strong attention to details
Demonstrated ability to build strong relationships with remote staff.
Ability to build effective working relationships with key stakeholders
Strong written and oral communications skills with the ability to converse with all levels of the organization
Strong logistical management and analytics skills
Strong proficiency with Google Apps: Calendar, Hangouts, Docs, Sheets
Strong motivator, driven to achieve personal and team targets.
Strong coaching skills and capability to develop a team.
Be a nice person – we have a strict no jerks policy at Andela
Check out other available positions and apply for this role here if you are interested.
HR Officer at CcHUB
Location: Lagos
Level: Experienced
Job Description
We are looking for a HR Officer to provide support in executing our human resource strategy. As HR Officer, you will work as part of an innovative team to assist on functions ranging across the employment life cycle. Due to our expansion, we require someone who has a broad perspective of the Company's goals and visions and is able to translate and implement.
Responsibilities
You will provide support to the team through:
Developing the skills and capabilities of employees, by identifying learning opportunities and organising internal and external training sessions.
Coordinating the recruitment and selection process, through communicating vacancies, reviewing applications, scheduling interviews and conducting reference checks.
Managing employee relations, including coordinating attendance activities
Facilitating performance evaluations
Organising orientations and assimilation exercises
Executing welfare activities.
Provide advice and assistance in developing human resource plans, and communicating them to employees.
Performing other related duties as required.
Desired Skills and Experience
 Relevant degree and 2 years of demonstrable experience in supporting Human Resource strategies/ or an interest and aptitude to work in Human Resources.
Strong interest in technology and social entrepreneurship in Nigeria and beyond.
A basic knowledge of Nigerian HR laws and regulations.
Strong research skills.
Strong Microsoft Office skills
Good written and oral communication skills.
Detail oriented and organised.
Student member of a Human Resource Management certification a plus.
What's on offer?
A competitive salary, based on experience.
Health plans.
Work alongside world-class talent.
Opportunities for career growth and training
A chance to 'own' your role.
An all-around fun and creative company.
To apply please email your CV and cover letter to [email protected] with the subject 'HR Officer' or apply online. Discover more job openings in CcHUB here.