There are fresh job openings this week for techies hunting for a new job and we have compiled a list of some interesting ones.
Application developer at Main one
Department:  Information Technology
Location:  Lagos, Nigeria
Experience: 1 -3 years
Responsibilities
The Application Developer will deploy and administer the companywide SharePoint Enterprise portal server in MainOne. The Developer shall also be responsible for developing software to meet the immediate needs of the business whenever it is cheaper and time effective to do so compared to buying an off the shelf software
Other responsibilities include:
Automate business processes
Ensure the business maximise the use of SharePoint for application development and business collaboration.
Develop applications that may not be SharePoint dependent.
Develop mobile applications where necessary for business process automation.
Carry out research and development.
Monitor SharePoint Server health and make necessary changes to ensure the server is always available.
Gather initial user requirements.
Design solution based on SharePoint Enterprise platform if possible.
Select a vendor in cases where is more economical to buy software.
Document all software solutions developed.
Manage the back end of the corporate website.
Requirements
Bachelor of Science in Computer Science or Equivalent
1-3 years' relevant post-NYSC experience required
Knowledge of C#, PowerShell, Java and PHP programming language.
Knowledge of HTML, CSS and JavaScript.
Knowledge of MSSQL, MySQL, Drupal, SharePoint Server 2013, WordPress, object Oriented Design andITILv3
Knowledge of Shell scripting, Linux Ubuntu OS environment.
Analytical Thinking, Problem Solving and Self-management skills
Team work and Customer Service skills
Proficiency in MS Office & Products
Find out more information about this role and apply here. Look out for more job openings on the company's website.
Media Intern at Andela
Location: Lagos, Nigeria
Experience: Entry level
Overview  & Objective
Reinforce Andela's brand in the US and Africa through engaging photos and videos assets
Support demand generation efforts that increase engagement and the speed of trust transfer to our audience
Work directly with the Lagos Communications and Brand Associates, to support projects across multiple departments including recruitment and in-country operations
Responsibilities
Setting up locations, capture and edit photos/videos to engage both recruitment & lead gen audiences across all mediums
Work with the Brand and Design Associate to create designs to be used for web and print & update Lagos Media Archives
Prepare assets for the organisation newsletter
Assist with curating and disseminating media amongst Andelans
Ensure 100% brand consistency across work output
Support the staff throughout the execution of campaigns
Support the Fellows by documenting and generating media for their events and initiative
Qualifications and Requirements
Intermediate photography and videography skills. A photo/video portfolio showing skills mastery.
An understanding of composition, sound, editing and storytelling
Experience with: Adobe Premiere Pro, Illustrator, Lightroom & Photoshop. Adobe InDesign is an added advantage
Sound editing and video production
Strong communication skills
The ability to meet deadlines and manage expectations in a high-pressure environment
Solid organisational skills to support the rest of the team
The willingness to listen to feedback and use it to continually improve
The ability to learn new things fast enough to amaze your friends and family
Benefits and Compensation
Daily healthy breakfast and lunch
Opportunity to work with the brightest minds on the planet
Oh, and a chance to change the world
If you are interested in this role, find out more information and apply here
 Software developer intern at Tezza Business Solutions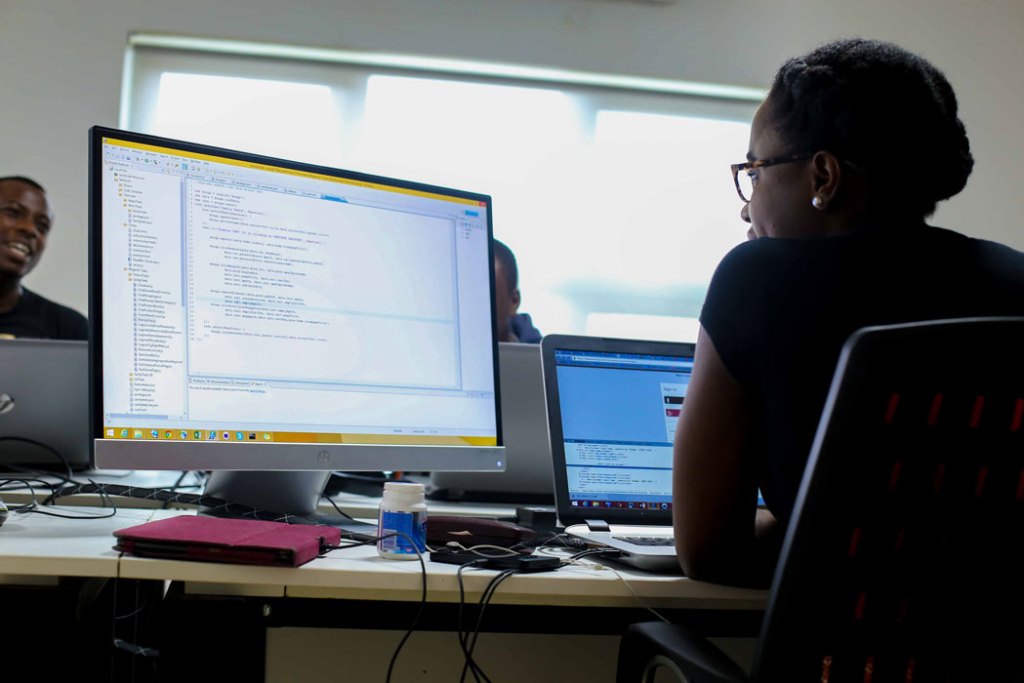 Tezza Business Solutions is looking for a developer that will be part of an agile development team, building and working on software systems in the company's preferred programming language. The developer will be responsible for producing detailed specification, fixing bug reports, and writing the program code.
Duties and responsibilities
Reviewing current systems
Presenting ideas for system improvement
Working closely with analyst, designers and staff.
Producing detailed specifications, fixing bug reports, and writing the program code.
Testing the product in controlled, real situations before going live Preparation of training manuals for users
Maintaining the system once they are up and running
Desired skills and Experience
Minimum Requirements 2+ years' experience as a Software Developer
Bachelor degree in Computer Science or a related discipline
Core Competency Requirements
Ability to use one or more development languages (PHP w/MySQL preferred
Eye for detail and identifying problems
Analytical and commercial experience
Experience designing and developing enterprise grade software.
Excellent communication Skill
Understanding of object-oriented and service-oriented application development techniques and theories.
Strong initiative to find ways to improve solutions, systems, and processes.
Preferred Competency Requirements
Experience with web development technologies including PHP and frameworks(Laravel), JavaScript, and MySQL.
Apply here if you are interested in this job opportunity.
Senior iOS Developer at Andela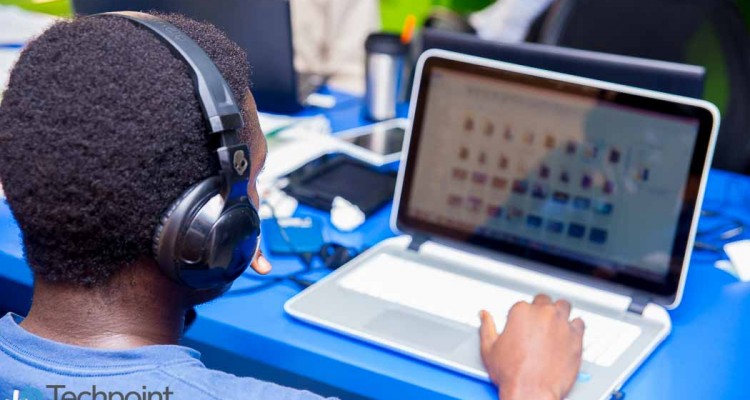 Location: Lagos, Nigeria
Type: Full-Time
Experience: Mid-to-Senior
Job Description
As a Senior iOS Developer, you will primarily work as a Lead Developer and Technical Team Lead for one of Andela's off-shore clients. Our clients operate in a wide-range of industries, but their common thread is that they create mobile and/or web-based products that bring value to their customers through the use of technology.
As the senior member of your client's Andela team, you will be responsible for managing the delivery of your work as well as any developers that work under you. Our core consulting model is embedded software developers and teams, so although you will be working off-shore, you will be working remotely alongside the client's team as well as your own. Your day-to-day might include everything from participating in daily stand ups with your client to estimating the level of effort of work associated with your (and your team's) tasks.
In addition to your client work, you will also serve as a mentor and technical resource to Andela developers outside of your team.
Key Responsibilities
The specific responsibilities of the Senior iOS Developer position include:
Interfacing with your client to understand their business, goals and visions for products being supported by an Andela Team
Performing high quality work that not only meets the need of the client but surpasses it.
If you are managing a team:
Ensuring that our developers are able to understand the business context and value of their tasks, as well as how it impacts users.
Prioritising the work that your team is responsible for to ensure that you're always working on the highest value work that helps your clients meet their objectives.
Working with our engineers to decompose high-level stories into smaller, specific tasks and provide high-level design support to help them understand how to solve specific coding challenges.
Provide technical guidance and oversight to ensure that the work delivered is in accordance with the technical standards of your client.
Encouraging a collaborative team environment
Regularly reporting the status of your team both to your client as well as senior members of Andela's Success Department
Qualifications and Characteristics
As the ideal candidate for this role you:
Are able to pass our Tech Skills Assessment
Have a four-year degree in Engineering, Computer Science or a related field from an accredited university.
Have at least 5 years of experience working in software development
Have built and deployed iOS applications using Objective C and/or Swift
Have experience leading technical teams using Agile methodologies
Have experience working remotely as an effective member of a team
Have a vibrant personality and exceptional communication skills (English, verbal and written)
A strong desire to mentor other developers
Have the ability to build rapport and communicate with individuals from diverse cultural backgrounds.
Have excellent interpersonal skills.
Have strong leadership skills.
Strongly motivated by our social mission of training 100 thousand young Africans in next 10 years.
Apply here if you are qualified for this role.
IP Operations Engineer at Main One
Department: Technology
Location: Lagos
Responsibilities
The IP Engineer will be responsible for designing, integrating and implementing IP based services on the Main One network.
Other responsibilities include:
Relevant professional/technical certifications.
Primarily focus on all level 2 escalated issues from the GNOC for timely (<30mins) resolution with minimal supervision
Strong experience configuring and troubleshooting Cisco routers and switches.
L2 and L3 MPLS experience.
Routing protocol troubleshooting experience (BGP, IS-IS,OSPF, EIGRP).
IP multicast experience.
Troubleshooting and resolving WAN/LAN connectivity issues.
Monitoring of network elements and ensuring prompt repair and restoration of all faulty/down sites/links.
Installation, configuration and maintenance of network equipment such as routers, switches and firewalls.
Performing routine checks and maintenance on all network elements.
Providing network solutions.
Managing bandwidth of the IP backbone for optimal performance
Network administration and maintenance.
Other assigned duties.
Qualifications and Skills
Bachelor of Science in Computer Science or Electrical Engineering
Varying degrees of experience required from 2 – 3 years.
Proven capacity in designing and implementing complex, high. performance networks with multiple locations and applications, preferably service provider networks.
Hands on experience configuring Cisco and Juniper routers
Preferably CCNA and CCNP certifications.
Good knowledge of networking technologies - TCP/IP, BGP, DNS, VPNs, Firewalls, proxy etc.
Competencies Required:
Good oral and written communication skills
Time & self-management skills
Relationship Management
Team work
Ability to work well under pressure
Demands on the job:
Ability and willingness to work long hours and meet tight deadlines.
Ability to work under minimal supervision
10% travel/ or as required