This week, the tech events are focused on product development and avenues to get resources for building a startup in Nigeria. These events seek to bring together industry professionals to network and share knowledge.
Here is a list of tech events happening this week (Monday, 6th February – Monday, 13th February, 2017).
Xamarin Hero
Xamarin Hero is a 2 days hackathon in Jos, Plateau State. The hackathon is targeted at providing attendees with an intense, hands-on learning experience. Spend the time exploring mobile development with sessions from Xamarin, then roll up your sleeves for an evening dedicated to diving into code.
To sign up for this event, click here.
Date: Tuesday, 7th February, 2017.
Time: 9am.
Venue: nHub, 3rd Floor Taen Business Complex, Opp. Former NITEL Office. Old Airport Junction. Jos, Plateau State, Nigeria.
VP Acceleration Program "The Hunt"
From the 1st to the 11th of February 2017, Ventures Platform (VP) will embark on a regional tour tagged "The Hunt". The Ventures Platform team will meet with founders, learning from them and answering questions they might have about the VP Program.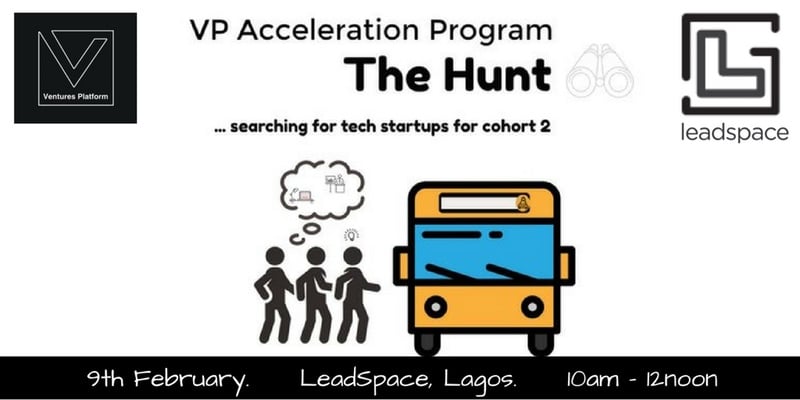 To join the VP batch 2 cohort, the hunt is for the brightest minds building innovative products and solving real problems using technology. If you interested in joining the VP startup family then click here and note the date below.
Date: Thursday, 9th February, 2017.
Time: 10am - 12pm.
Venue: Leadspace Yaba, 70 Olonode Street, Alagomeji Yaba, Lagos, Nigeria.
forloop Lagos Meetup
Being a Fullstack Engineer is beyond having the right amount of frontend and backend knowledge. Architecture, payment solutions and DevOps are part of the things fullstack engineers are required to know. At the for loop Lagos Meetup, industry professionals will be sharing their experiences and knowledge about the challenges of being a fullstack engineer in 2017.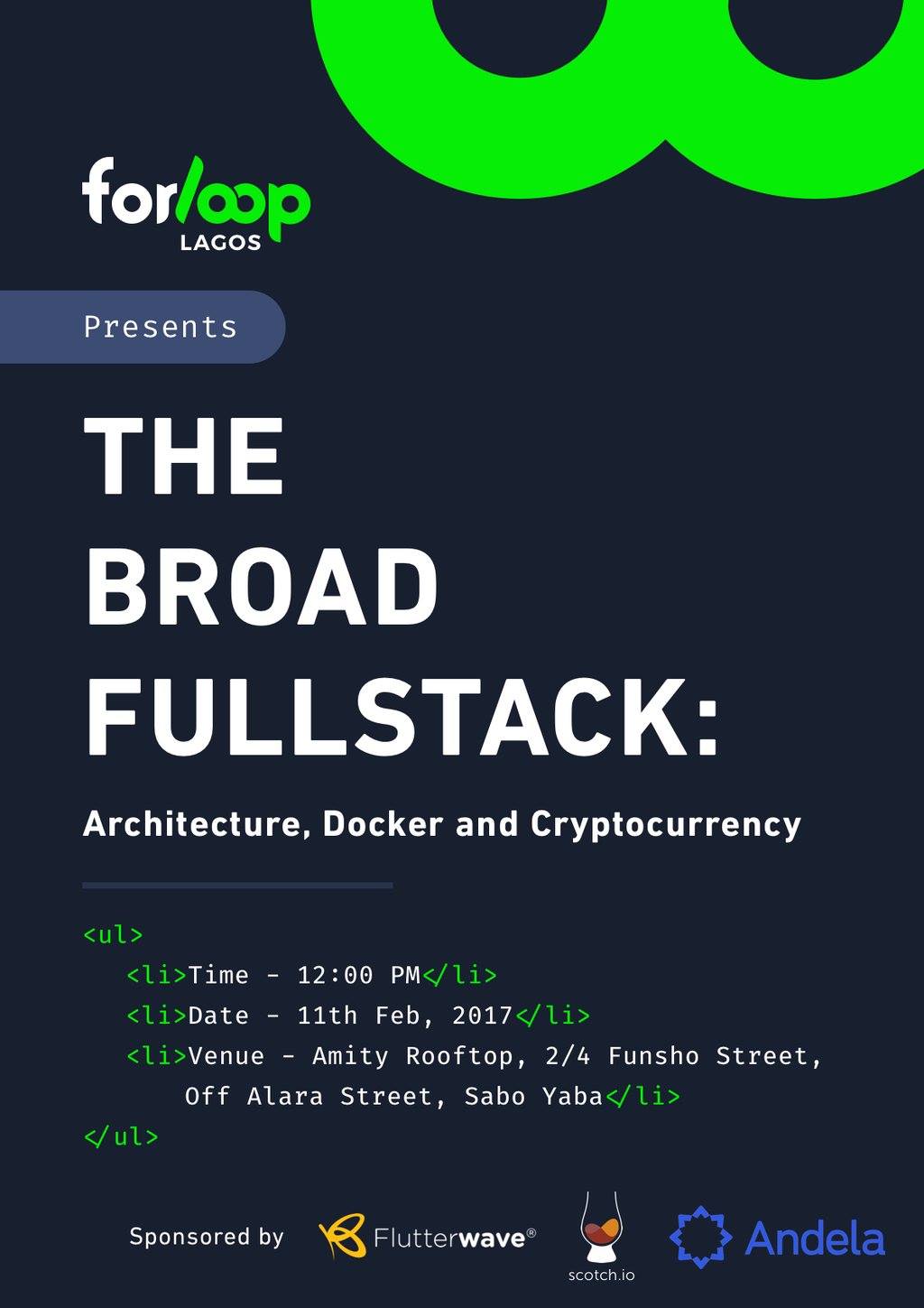 There will be a host of speakers with industry experiences at the meetup that will share tips and tricks to help tackle challenges faced by fullstack engineers.
To sign up for this event, click here.
Date: Saturday, 11th February, 2017.
Time: 12pm.
Venue: Andela Campus, Amity Rooftop, 2/4 Funsho Street, Off Alara Street, Sabo Yaba.
. . . .
Editor's note: Are you organising a tech event? Tell us about it by filling this form.