For many young people who were born into the era of modern technology, using high-tech gadgets comes easy compared to our parents who were born decades ago. Before the proliferation of the internet, modern gadgets and other digital solutions, our parents stayed on top of things. They knew how everything worked and we looked up to them for guidance.
Then technology came and everything changed. Digital solutions replaced the analogue ways our parents were used to, leaving them clueless. Initially, most Nigerian parents refused to embrace the change, but they soon realised that digitisation has come to stay. However,  they hopped on the train and their unending questions are quite annoying. We love our parents but sometimes we wish they would just stick with their "Nokia torchlight" phones but oh well.
They never know how their phones work
Some Nigerian parents buy smartphones and they are never able to figure out how it works. I remember an aunt being worried her phone had developed a fault because an icon, which turned out to be the Bluetooth icon, would not go away.
The only time a Nigerian parent displays any form of humility is when you're showing them how to use technology. You can send them on errands and they would gladly go.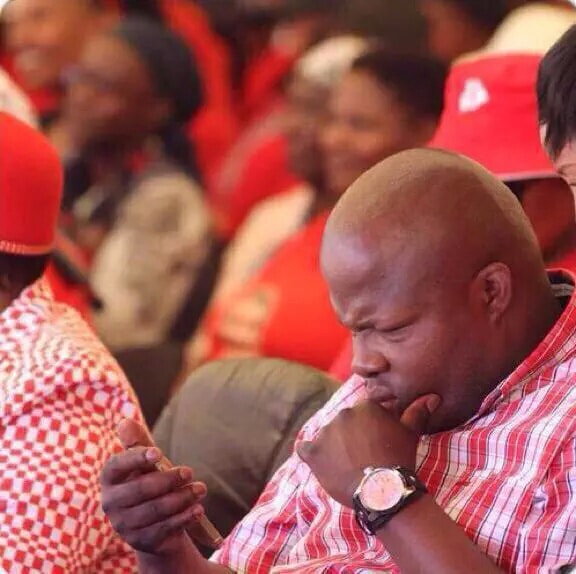 When they think you're a technology expert because you can "remove Bluetooth icon"
Since you're now a technology expert, you'd be called upon to do tedious tasks like removing the phone from a silent mode and checking why their WhatsApp is not agreeing with them. And before they completely ruin your plans for the day, you'll say "please sir, I didn't come up with a program that can end world poverty, it's just a WiFi icon and I can show you how to remove it."
When they discover Facebook
Before our parents discovered Facebook, you must have been hearing things like "you are always on Facebook but you've refused to face your books". Then they join out of curiosity or to monitor their kids and discover how fun Facebook is and never leave. They'll try to meddle in your social life (as if they don't do enough of that offline).
Many young people have refused to accept their parents' friend requests on Facebook, many have blocked them while much more have simply abandoned the network because their parents joined. For those that accept their friend requests, they would get many likes and comments (both online and offline) on their posts.
And WhatsApp or Wassapp or is it whazup?
I doubt if we would ever figure out why "WhatsApp" is so difficult for Nigerian parents to pronounce properly. What is whazup?
You can run away from Facebook but there'll be no escaping African parents on WhatsApp. They would bombard you with broadcast messages, videos and "funny" pictures.
If you want your Nigerian parent to believe something, send it in a whatsapp broadcast.

— period partner- unruly (@duchesskk) November 26, 2016
They will even do you a favour and ask you to change your profile picture because it "looks somehow".
So I changed my dp on WhatsApp to my mum's pic pic.twitter.com/jJFKrNE8DI

— msc dee 𖤐 (@mardeemoves) November 22, 2016
I once put up a pic of papa bae RMD ❤️❤️ as my whatsapp dp. My mum told me to take it down quick fast 😂😂😂 pic.twitter.com/Nv1sBTwdND

— TEACHER GRACE 🇨🇩🇿🇲🇿🇼🇿🇦 (@GracaOfDeus) September 1, 2016
For some, figuring out how to use WhatsApp is a problem and they call you every time to attend to one problem or the other, even though you live in a different city.
https://twitter.com/MrAyeni_/status/712011153606631424
When their curiosity leads them to Instagram
I'm not sure I understand what Nigerian parents do on Instagram; they post weird pictures with the weirdest captions. They follow hundreds of people, while they have less than 20 followers (which comprises mostly of younger members of the extended family).
If you think you've gotten away with running from them on Facebook and WhatsApp, Instagram is where they catch up with you. You would get tagged in every video and picture they find funny and they would remind you constantly to go check them.
Now that our parents have discovered the many benefits of the internet, they become inseparable from their phones. Some cancel their daily newspaper subscriptions and read news online. This is actually a good thing because it shows that our parents are advancing. Gone are the days when they blamed over pressing our phones for every mistake we made, now, they press their phones even more.