Selling public goods through auction can be an interesting act seeing that it's a race between different bidders in the process of laying claim to the prize. But since it is a concept that started offline, it goes without saying that the system is fraught with many challenges.
In recent years, the challenges of conducting auction offline have been mitigated by technology.
Particularly in Western countries, the rich digital awareness has further ensured a smooth transition from offline to online auction. In Nigeria, however, the industry is quite at the nascent stage. This is due to technology that is gradually finding its root in Africa as a whole.
Thankfully, Nigerians are increasingly conducting transactions online and likewise, indigenous companies are also springing up in the online auction sphere. One of such companies is I-Naira Integrated Resources Ltd, owners of i-Naira.com
The company, which is the brainchild of Hillary Nwaukor, is arguably Nigeria's first online auction services platform.
i-Naira provides value bargain services to corporate bodies and Nigerian consumers using auction systems it claims are driven by world-class technology.
Speaking with Hillary recently, he enlightened us on the mission of the company. Hillary said that consumers and businesses in the Nigerian market space are often adjudged to be hugely underserved or overcharged "due to the limitation of sales and value channels."
As a platform, the immediate mandate is to close the gap by offering Nigerian consumers value bargain that meets their needs.
The products
At its core, I-Naira is made up of three different products -- iNairaBid, ProAuction and Give & Take -- that cater to different segments of the market.
iNairaBid is particularly an open auction system for all things consumer-related on the platform. "iNairaBid is a transparent general auction platform where we auction household electronics and fashion items from merchants," Hillary clarifies, "iNairaBid fits well towards meeting the short and long-term needs of our customers".
ProAuction, according to Hillary, is designed to meet auctioning needs of corporate Nigerians and government agencies. "It supports the need to entrench probity and accountability in auctioning processes while eliminating logistics cost for the firm," he emphasised.
As I suspected, to be eligible to bid on any of the products, one must be a fully registered member and 'Give & Take' is a reinforcer of this fact.
As a single level system that rewards users based on a one-time referral, Give & Take realigns with I-Naira's plan to build a robust community of active bidders. With a one-time registration fee of ₦2000, value is given to the customers both in coupon and in cash for specific deals on the platform. "The fee was implemented to deter unserious users from bidding," Hillary affirms. Afterwards, bidders earn within the total value of a proposed deal.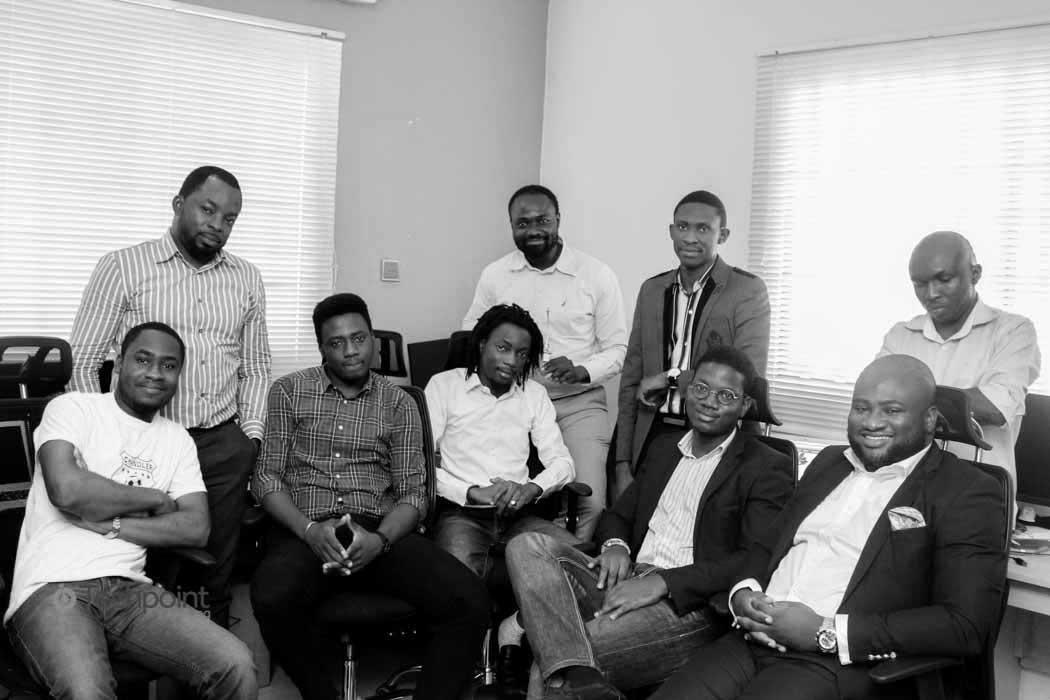 Positioning the brand for growth
While the short-term strategy is to engage over 100 million data users in Nigeria, i-Naira is looking to capture at least 1% of that market share -- which translates to 1 million active bidders' base -- by 2019.
"We are no magicians, we are simply making common marketing sense with technology using promotion and auctioning as a tool," Hillary concludes.
As proof that people are really seeking value bargains, i-Naira claims to have averaged about thirty-five thousand daily visitors and over three million monthly hits on the website since launching in August last year. In the process, the platform has garnered over two hundred thousand (200,000) expressed interest in its product (re-marketable data).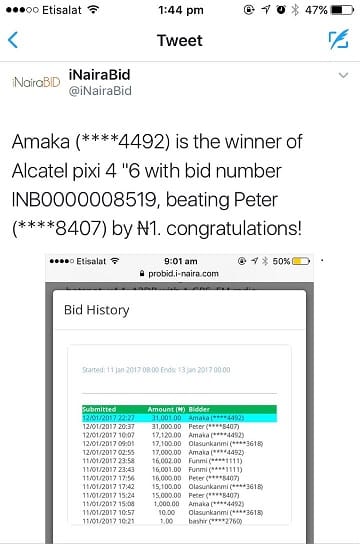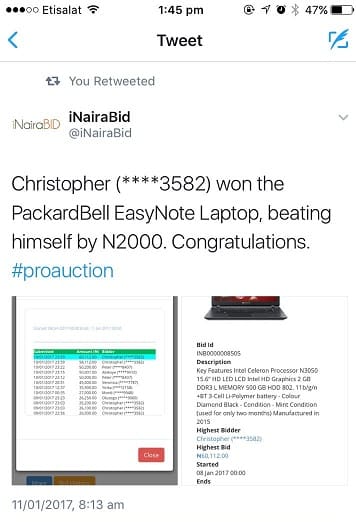 Since going live on 1st of August 2016, Hillary has been actively pushing the brand and making quite a serious impact in the ICT sector.
He was featured on Fidelity Bank SME Forum as a guest speaker on the 11th of July 2016 in recognition of i-Naira's use of technology in innovative ways to deliver seamless value-added service to consumers in Nigeria. Most recently, he was invited on the 1st of September to the Presidential Villa for Aso Villa Demo Day (AVDD) where he was opportune to listen to the founder of Facebook (Mark Zuckerberg) address the event.

I-Naira last year signed a major deal that gives the platform the sole rights to auction Jay-Jay Okocha's memorabilia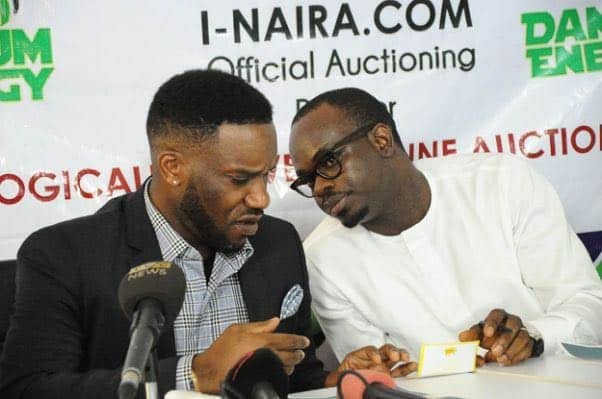 He is quite optimistic about i-Naira becoming a viable alternate sales channel out of Nigeria to the rest of the world. As a result, they have put together a robust logistics arrangement that can help deliver items to all six geo-political regions of Nigeria.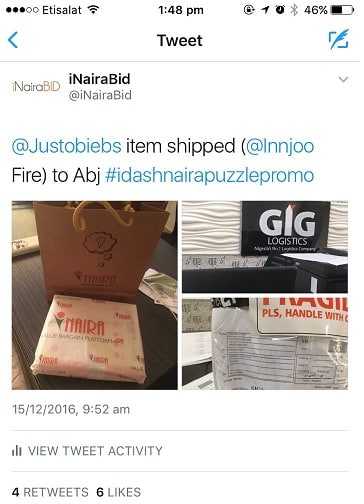 Moving to meet the needs of the larger market, i-Naira online auction is available on android. Also, the iOS version debuted on iTunes two days ago.
With these efforts to make Nigerians embrace auctioning online, Nigeria could well be on course to catch up with its foreign counterparts. But more works still needs to be done.