This week, the tech events are focused on capacity building within the Tech space. These tech events seek to bring together industry professionals to network and share knowledge.
Here is a list of tech events happening this week (Monday, 30th January – Monday, 6th February, 2017).
Oracle FinTech Workshop at Idea Hub.
This event focuses on cloud technology and how businesses can leverage it for process optimization, growth & profitability. The theme for this event is "Future of Cloud Technology in the Financial Industry". It will also highlight how developers can key into the cloud trend to create employment opportunities and wealth in their environment.
Invited panelists include:
Oracle Sub Saharan Africa Cluster Leader – Cherian Varghese
Permanent Secretary, Ministry of Wealth Creation and Employment – Abdulahmed Mustapha
CIO, First Bank Nigeria – Kayode Oladipupo
Co-founder and CTO, Paystack – Ezra Olubi
To sign up for this event, click here.
Date: Tuesday, 31st January, 2017.
Time: 4pm - 6:30pm
Venue: Idea Hub, 296 Herbert Macaulay Way, Sabo, Yaba, Lagos.
re:learn Abuja January Meetup.
re:learn Abuja is hosting it's first meetup in 2017 this week. The re:learn meetup is a growing community of education and technology professionals, volunteers, school administrators and other stakeholders, who are committed to improving access and quality of education in Nigeria.
The discussions at the meetup will be about different learning styles for individuals and how it applies to teaching in the classroom. This month's meetup features Uma Nnenna as a guest speaker. Uma is a Special Education Needs enthusiast and will be talking about her work in this space.
Feel free to invite colleagues, friends, teachers, school owners or organisations doing something interesting in the Edtech space?
To sign up for this event, click here.
Date: Tuesday, 31st January, 2017.
Time: 6pm - 8pm.
Venue: The re:learn Centre Wuse II, FCT, Abuja, Nigeria.
NexTech Africa 2017.
Created by a group of passionate Africans at Microsoft, NexTech Africa is a 2-day meeting of the minds designed to engage, empower and inspire.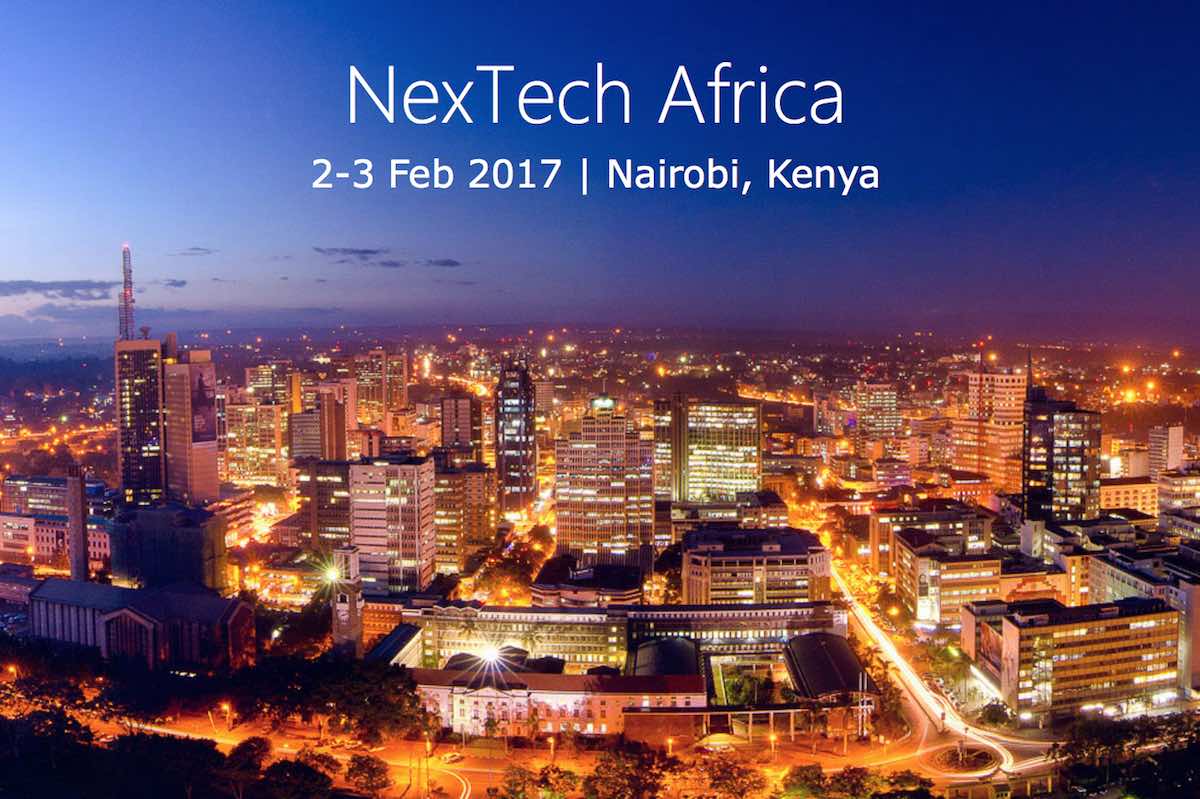 The event hopes to foster collaboration with technology leaders from Microsoft and across the continent, exploration of local innovations that are making a global impact, and advancement of the discussion on what it means for technology to be innately African.
For more information about Next Africa, click here. You can also join the live stream here.
Date: Thursday, 2nd - Friday, 3rd February, 2017.
Time: 7:30am.
Venue: Radisson Blu Hotel, Nairobi Upper Hill, Elgon Road 00100 Nairobi, Kenya.
forLoop Nairobi Meetup.
forLoop envisions to be a developer event where software developers can come together, interact, and share knowledge on different technologies. This edition will include presentations about Angular 2, Cloud Gymnastics, DevOps and deep collaboration amongst Nigerian & Kenyan developers.
It will also feature two Google Developer Experts and a notorious JavaScript Preacher and Evangelist. The event is intended to be as open as possible. Anyone interested in speaking should contact the organizers via email, [email protected].
To sign up for this event, click here.
Date: Saturday, 4th February, 2017.
Time: 2pm
Venue: iHUB 4, Bishop Magua Centre, Ngong Rd, Nairobi, Kenya.
Ventures Platorm Acceleration Program "The Hunt"
From the 1st to the 11th of February 2017, Ventures Platform (VP) will embark on a regional tour tagged "The Hunt". The Ventures Platform team will meet with founders, learning from them and answering questions they might have about the VP Program.
To join the VP batch 2 cohort, the hunt is for the brightest minds building innovative products and solving real problems using technology. If you interested in joining the VP startup family then click here and note the dates below.
#VPTHEHUNT Meetup at nHub
Date: Wednesday, 1st February, 2017.
Time: 10am - 12pm.
Venue: nHub, 3rd Floor Taen Business Complex, Opp. Former NITEL Office. Old Airport Junction. Jos, Plateau State, Nigeria.
#VPTHEHUNT Meetup at CoLab
Date: Thursday, 2nd February, 2017.
Time: 10am -12pm.
Venue: CoLab, 4 Barnawa close, Opposite Giltoe hospital, Gongola road, Barnawa, Kaduna, Nigeria.
#VPTHEHUNT Meetup in Port Harcourt and Enugu.
Date: Saturday, 4th and Monday, 6th February, 2017.
Time: 3pm - 6pm.
Venue: Amphi Theatre, RSUST and Princess Alexandria Hall, University of Nigeria Nsukka.
. . . . .
Editor's note: Are you organising a tech event? Tell us about it by filling this form.