9 out of every 10 Nigerian startups fail. As disheartening as it is, it is our reality.
You see, with the level of intelligence and creativity the youths of today exhibit, we should be turning out successful startups year in year out, but people are scared, hell I'm scared.
Money is hard to come by, people work so hard just to have some sort of savings,  only to plough that money into a business and find themselves in a completely avoidable mess.
Weeks ago, a promising startup, Efritin.com shut down operations in Nigeria. When they kicked off, they were praised for redefining everything about company culture. So what went wrong?
---
Suggested Read: Poor internet penetration, Efritin's departure and the state of Nigerian eCommmerce
---
I sincerely don't know. I can only tell you what challenges they must have faced. They must have dealt with the erratic power supply, powering their own generator with a massive amount of money on a daily basis. Last I heard, Nigeria generates 4,285.90 megawatts , which is less than what Lagos needed for a stable power supply as at 2014.
They would have faced really expensive data provision with questionable services, whoever was pulling the purse strings must have looked mutinous during the proposed data tariff hike.
The bottom-line is though there are much bigger reasons startups fail, internet and electricity take a very huge percentage. Who will rescue Nigerian startups from this malady?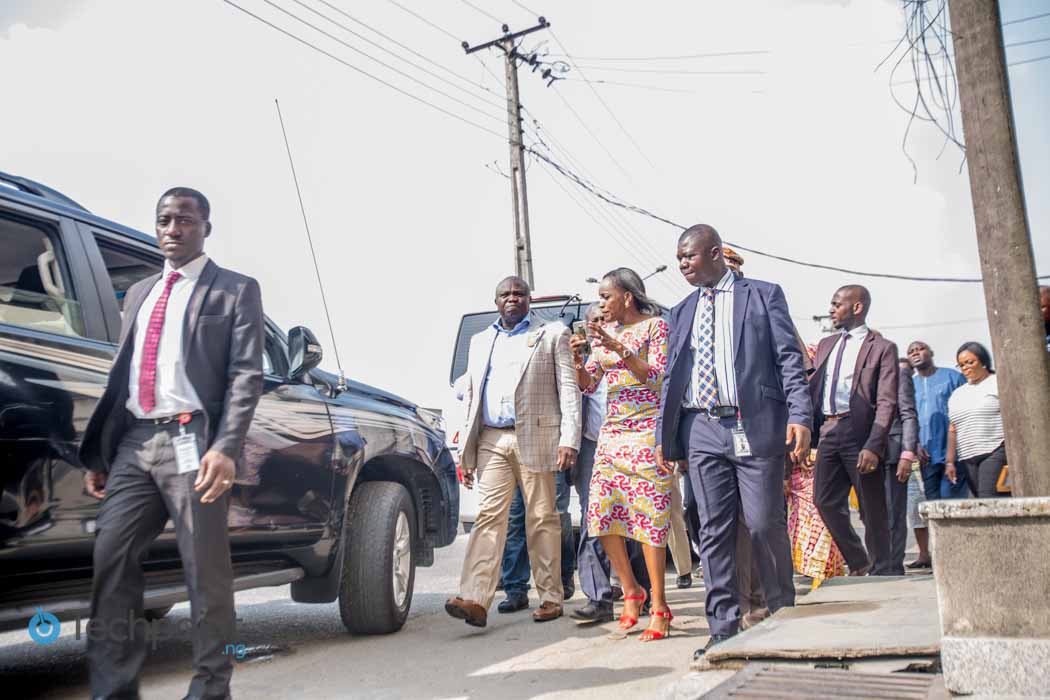 Then Lagos state Governor Ambode stepped in, swooped in really at the right time with the right promise. He will save the day. The only snag is, I'm not impressed.
---
Suggested Read: Governor Ambode promises steady electricity and grants to Yaba startups
---
His excellency is not the first and I'm certain he won't be the last government official to make such promises. Last year, the Minister of Communication Barrister Adebayo shittu was credited for saying"
"We, at the Federal Ministry of Communications, are keen to support you in this process. Our policies are geared towards using Information and Communications Technologies (ICTs) as a catalyst for innovation in every sector of the economy."
I haven't seen anything happen yet. In 2016, the vice president Yemi Osinabajo, in a keynote address at The Platform Abuja, recognized that technology hubs were key to drive innovative ideas and finished the brilliant submission by promising  " to establish innovation hubs across the country — 2 'super' hubs in Lagos and Abuja with six regional technology hubs in the six geo-political zones."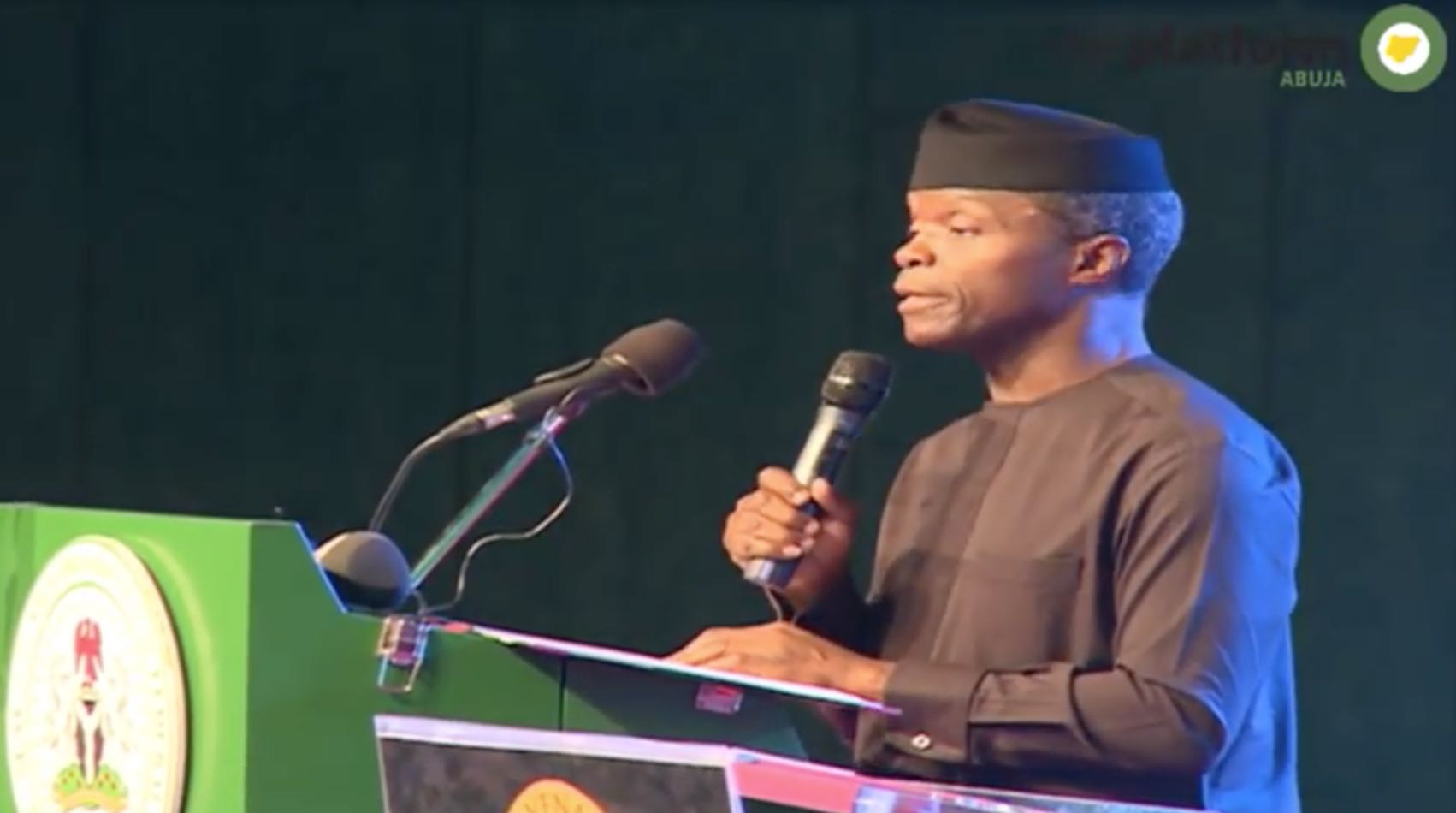 ---
Suggested Read: The Federal Government has big plans for the Nigerian Technology Ecosystem
---
When you see the reports of these innovations and laudable activities taking place, send me the links so I can update this article but in the meantime, Governor Ambode will have to forgive me for not taking his words to heart.
The issue here isn't just about fulfilling the promises, it's about if these promises are actually useful to the startups on the long run.
One question I need to ask. Is it wise for startups to receive grants from the government?
As John Greathouse said  "The abundance of incompetence and the utter lack of accountability are just two reasons why startups should avoid selling to the government"
Not that you are selling to the government, but you get the idea.
As a startup founder, your two greatest assets are time and money. These assets will be wasted if you seek for funds/grants from our government, at least with the way they are known to operate.
When you spend unnecessary time participating in the uncomfortably long approval processes , you end up wasting both of your assets. Time you could have put into increasing your cash flow, and money you could have made from investing that time wisely -- all gone.
And even contemplating these problems is putting the cart before the horse. Who validates the process of picking startups who are truly deserving of a grant?
Forgive me for being cynical but I can count several experiences involving our government and completely opaque processes of picking true beneficiaries of programmes they have come up with over the years.
Everybody who has a business, tech or not will be jostling for a space in the Yaba Cluster and then you start to hear things like, "I know the officer in charge", "My brother is the allocating officer" and well the process becomes porous and useless.
I cannot put it better than this person's opinion on Techcabal's Radar:
"Who determines what a tech business is? If I run a barbershop and I allow some of my customers pay every month and book the service via an Android app, is it considered a technology startup?
There are more than 60 tech startups in Yaba. Electric power is a finite resource, so it needs to be allocated in a way that makes sense. Who determines the startups that become public utilities? Based on what criteria? How do we plan to manage the bottleneck that will inevitably be created and check nepotism?"
I'll just leave those questions hanging.
Something to ponder upon: If the iDEA Hub decides to move from their Herbert Macaulay address, does that mean they leave their public utility status behind? Or do they have it wherever they are moving to? Or will they re-apply?
And don't even get me started on how high rent will sky-rocket in this Yaba Cluster. I can already see some ad listings in my mind:
Get your home in the silicon valley of Nigeria. 24/7 electricity guaranteed. All you have to do is pay through your nose.
People leave Lekki to Yaba for a reason -- things are supposed to be cheaper. I think in the nearest future, it's either the two locations are at loggerheads over how ridiculously expensive things are, or Yaba eventually becomes too expensive for people to deal with.
But just how sustainable is it to add Yaba to public utility?  The governor promised that all the tech startups and businesses in Yaba will be added to the Mainland  power and henceforth classified as public utility.
You should know that Mainland power refers to 8.8 Megawatts Mainland Independent Power Project, commissioned by former governor Babatunde Fashola in 2014.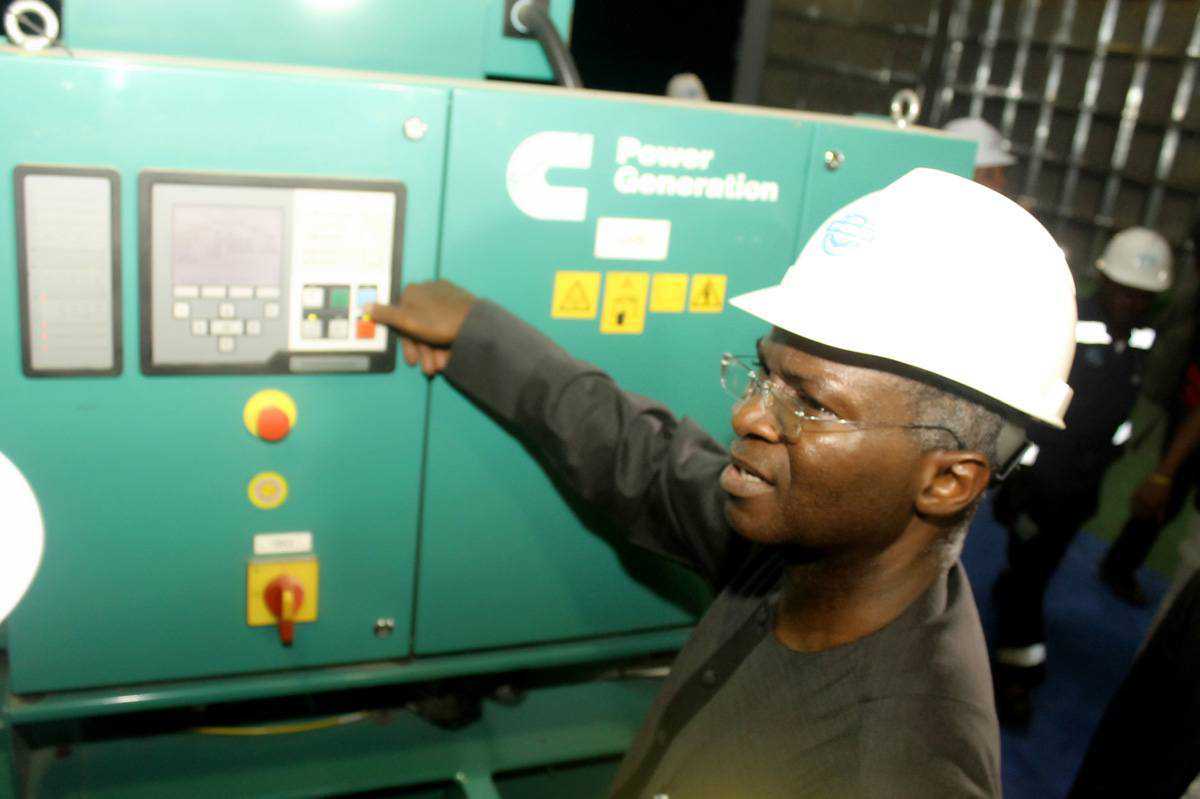 The Mainland power currently serves Lagos State Electricity Board, Lagos State University Teaching Hospital, Lagos State University College of Medicine, Area F Police Command, the High Court, the Office of the Chief Judge, the Code of Conduct Bureau, the State Water Corporation, the Old Secretariat complex, the State Ministry of Housing Estate and Eko Engineering Limited.
Others include street lights covering a stretch of 20 kilometres from the Old Secretariat, the Ikeja Flyover, Mobolaji Bank Anthony Way, Agege Motor Road, Ikorodu Road, Jibowu to Maryland, Palm Avenue in Mushin and Ikeja GRA.
The power plant has 5.8 MW as the primary power that is produced by natural gas while the 3 Megawatts standby is driven by diesel. There are questions I want to ask:
Is the current megawatts capacity enough to add these clusters without friction? Or will the government have to increase the 3 megawatts standby driven by diesel? Will the cluster pay a discounted amount of money for the electricity or will they get it for free?
Will they expand the capacity of the power plant? As it has been said they can expand to about 25MW. How long will that process take?
Don't get me wrong, I am excited that the government recognises the importance of supporting startups . I am even more excited the Lagos state governor feels the need to make such assuring promises.
But can this not remain what it is?--- a promise? Can the government begin to work hard to ensure they do not create additional difficulties for startups in the process of trying to make things easier for them?
One last question, what happens to startups who are not within the Yaba cluster?