For small businesses and startups in Africa and other emerging markers, placing ads online can be a troubling experience fraught with many hiccups because of issues like price and reach of the advert.
On the home front in Nigeria, the recent lack of foreign exchange has made businesses cut down drastically on their online advertisements. I wanted to know if there was an alternative to typical online ads as we know them.
At the 2016 Mobile West Africa Expo, I heard about Programmatic DSP as an advertising platform but did not quite understand its intricacies at the time.
Programmatic ad buying simply involves using machines to purchase digital ads, as opposed to the traditional way of insertions and adjustments to accommodate your target audience.
There are different programmatic platforms, but some unique features led me to investigate what Eskimi Programmatic DSP really is.
Eskimi is a social media platform that held sway in early 2011, and some of us had accounts on the platform. Two years ago, they decided to leverage on the social media aspect and introduce a bespoke product to help in advertising; the Programmatic Media Platform was born.
I spoke with the CEO of Eskimi, Vytautas Paukstys and here is how he introduced Programmatic;
Eskimi Programmatic platform is an advertisement technology, allowing advertisers to reach active internet users in Nigeria through (local and international) sites and apps, using banners, rich media and video creatives and using local data for audience planning and targeting.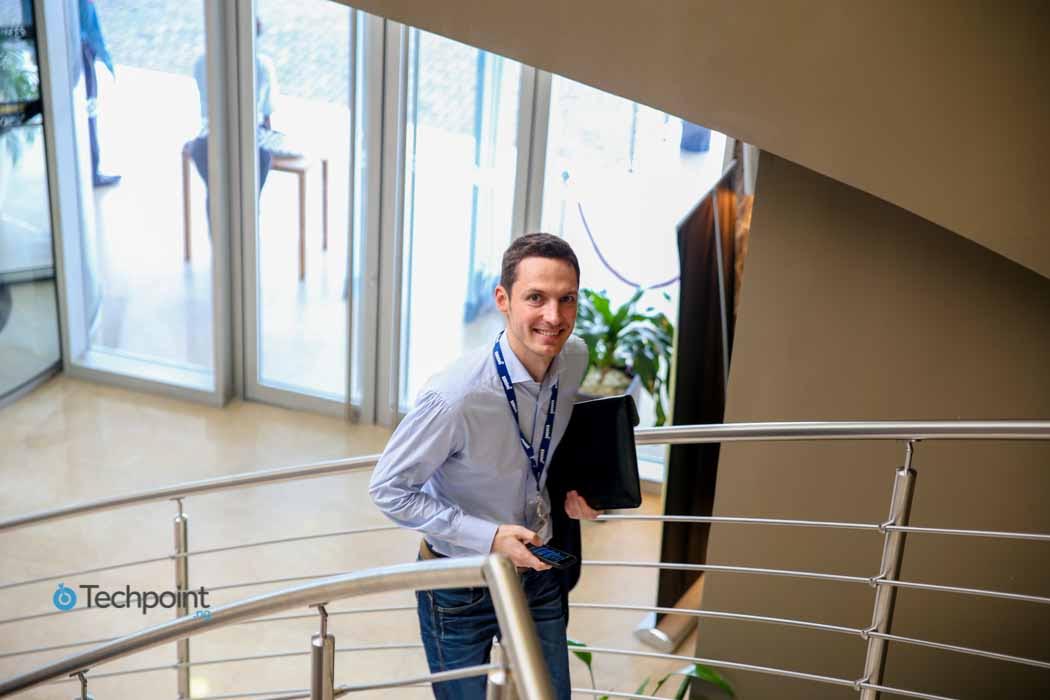 Simply put, those adverts that are displayed inside applications when internet is turned on are from programmatic. And the tiny video snippets at the bottom of websites too.
According to Vytautas, Eskimi Programmatic has a unique monthly reach of 38 million and 7 billion impressions per month, in Nigeria alone. This amounts to around 15% of the African market, where the platform has a 250-million monthly reach with 75 billion impressions per month. In his own words;
"Our current reach includes a combination of local and international inventory, premium and mass market sites and apps so each advertiser can run contextual advertising by creating content packages. We have grown our inventory significantly to 75 billion impressions during the last 6 months by adding more supply partners and purchasing unique inventory"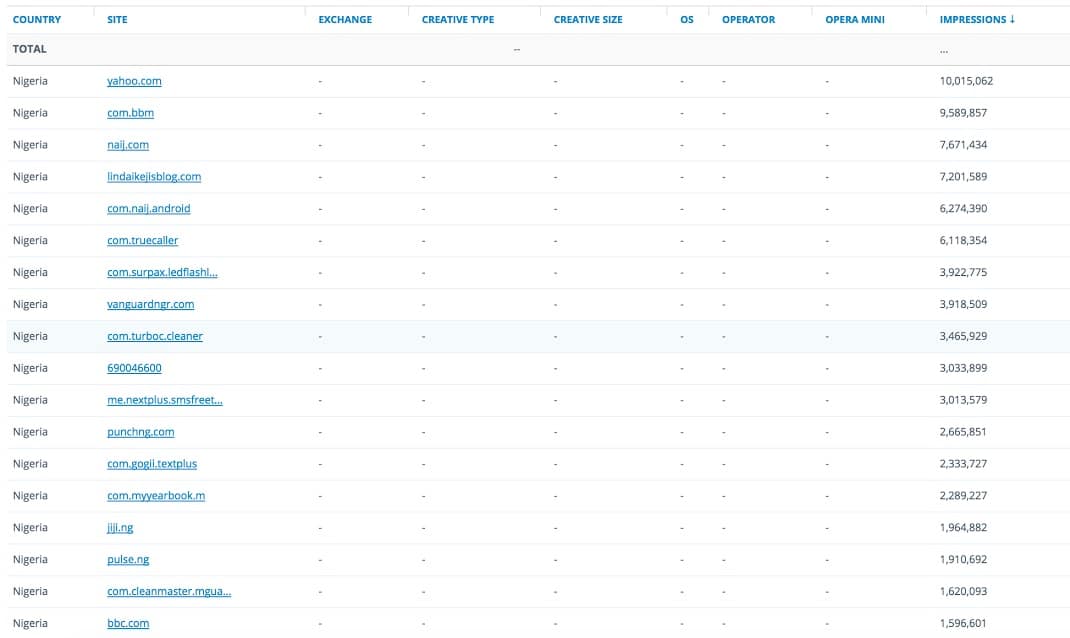 Seventy five billion impressions is an attractive number for any potential business, but apart from numbers, what else? Maybe nothing else as numbers are all that matters in an advertorial campaign.
Numbers are important, but so is reach. Proxy browsers and feature phones are the mainstay of Nigeria, Africa and most emerging markets, so it is likely that the audience will fall into one of these groups. But it is disturbing that mainstream platforms do not exactly reach proxy browsers and feature phones.
And according to Vytautas, that is exactly Programmatic's primary competitive edge; ability to reach the remotest parts of the internet (especially in Africa).
On the localisation front, I also noticed advertisers could buy "Programmatic Ads" in Naira or whatever local currency they are using regardless of whatever part of the world they want to target their ads. The Naira was my major concern as the forex shortage has made this a major issue,
As a user, I am bothered that Programmatic will evade my privacy. And from an advertiser's perspective, 75 billion impression is a huge number. These thoughts led to asking how the platform really works. According to Vytautas;
When a user is browsing different sites and apps, our technology tracks this behavior from every page the user opens and every app the user uses. Out of this big data (7 billion impressions per month in Nigeria alone), we are able to build unique consumer profiles. They are anonymous, so we know that this is a male from Lagos, 24 years old and he usually reads tech news, uses certain group of apps and likes to travel, but we would not know his name and any other personal information (this is not relevant to the platform or the advertiser). So we have browsing data; where a particular user browses, their interests and profiles. And all these is done anonymously so that the user's behaviors are tracked without violating their privacy.
Some ad agencies use the Eskimi Programmatic DSP, I tracked down a few. And even though they did not want to be named, most cited the Naira payments as an incentive.
According to them, the fluctuation in exchange rates means that sometimes, clients budgets are exceeded to the detriment of the agency executing the advertising project. But with Naira as a means of payment, a steady budget is ensured.