On a traffic laden Tuesday, when the sky seemed a bit undecided, swinging between the sunshine and rain, a man was preaching about Bitcoin and its 'magical powers'. Since I was struggling to stay awake in that sleep enhancing weather, I missed the first part of the message. However, at the mention of the miraculous power of this coin to make one recession-immune, my grogginess disappeared.
The Bitcoin evangelist continued reeling out examples. The one that stood out in my memory was the testimony of how a man used a few Bitcoins to purchase a land in Ajah, Lagos. Wow! After 30 minutes of testifying, he asked all those who might be interested in knowing more to call a number and that registration for its training costs just a token.
It is interesting to note that Bitcoin is not only trending in Nigeria, there have been several questions on Quora about it. This suggests a misunderstanding or outright ignorance of the concept and its proposed benefits.
Since a 'token' may rank between a few hundreds to several thousands of precious Naira in present economic situation, this explainer may come in handy for the interested and MMMers (who allegedly, will be paid in Bitcoins).
What is Bitcoin?
It is also known as internet money, a digital currency that can be used to conduct business outside the typical financial system. It is not printed. It is more like "cash for the internet". This means that it is not controlled by banks or the government.
It was first processed in 2009, by an anonymous person using the alias Satoshi Nakamoto.
How is it produced?
While conventional currencies may be mined in gold, silver or copper, Bitcoin is not physically printed. It is produced based on a network of open source software programs which follow a mathematical formula.
How does it work?
To get started, one has to install a Bitcoin wallet (kind of the equivalent of a bank account) on a computer or mobile phone. It will give you a Bitcoin address, which should only be used once. This address can be shared with your friends so that they can pay you or the other way round. The wallet keeps a private key, which is used to sign transactions. The private key provides a mathematical proof that the transactions were performed by the owner of the wallet.
Once a transaction is signed, it is broadcast between users and will be confirmed in 10 minutes by the network.
The challenge with digital currency
Imagine this; I just downloaded Olamide's hottest single on my phone and you want to have it too. I send you the track via Bluetooth, so you now own the song right? Yes, you do, but I still have a copy on my phone too. I can send the same track in the same way to Toyin, Chidinma and Hauwa without losing the version on my phone.
Now imagine the same scenario for a financial transaction. Say I sent you the equivalent of  ₦1 million in digital money to pay for a service you rendered, how can you be sure I'm not creating and sending copies of the same amount to everyone else? That would give me practically unlimited purchasing power.
So how do ensure that this does not happen?
All Bitcoin operators use a shared public triple entry ledger known as the blockchain. Every transaction is contained in the blockchain. Entries in the block chain are entered in a chronological order and it is enforced with cryptography, which ensures transparency and authenticity. It is like a ledger.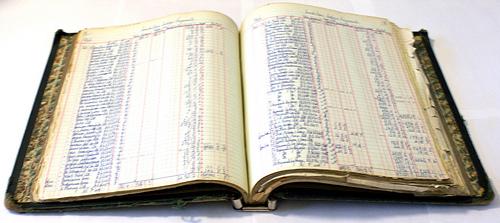 Remember what ledgers are? For those that don't, it is a book used by accountants where records of money received or money spent is recorded. In real life, when the money spent does not belong to you anymore, however, it is not that simple digitally without the threat of duplicity.
Therefore, the transaction between you and I would have been recorded in the blockchain, so it no longer belongs to me. The blockchain is shared publicly so I cannot lie or be fraudulent with the track.
What is the value of Bitcoin in Nigeria?
According to BTC Nigeria, a Bitcoin-focused newspaper, on January 18, 2017, one Bitcoin was worth $895.26, which is equivalent to ₦284,304.93.  On its website, BTC advocates for bitcoin, calling it "a high-profit investment."
Last year 5 Bitcoins was worth $1,000, because each Bitcoin was about $200. The equivalent Naira rate for 5 Bitcoins was about ₦220,00 because each dollar was worth $220 on the black market. Fast forward a year later, the same number of Bitcoins now worth about $2,915 since the value of each bitcoin has gone up from $200 to about $583, and the equivalent Naira rate for 5 Bitcoins would now be ₦1,078,550. Can you imagine the profit margin.
How can I get Bitcoin in Nigeria?
There are a couple of websites that claim to 'sell' the Bitcoin. A few are nairaex.com, localbitcoins.com, nairaswitch.com among others.
How do I spend my Bitcoin in Nigeria?
CNN money claims that Bitcoin can be used to buy pizza, web hosting services and manicures. However, apart from the man I heard on the radio who claimed that one can "buy land with Bitcoin in Ajah", there seems to be no other place where this internet money can be spent.
Disclaimer
While Bitcoin seem to be the rave of the moment, the Central Bank of Nigeria has warned citizens to be wary of virtual currencies.
.     .     .     .
Are you selling something we can buy with Bitcoin? Let us know in the comment section.