UPDATE [October 6, 2017]: Efritin has shut down operations for good. Website functionality is no longer accessible and the app has been deleted from the Play Store.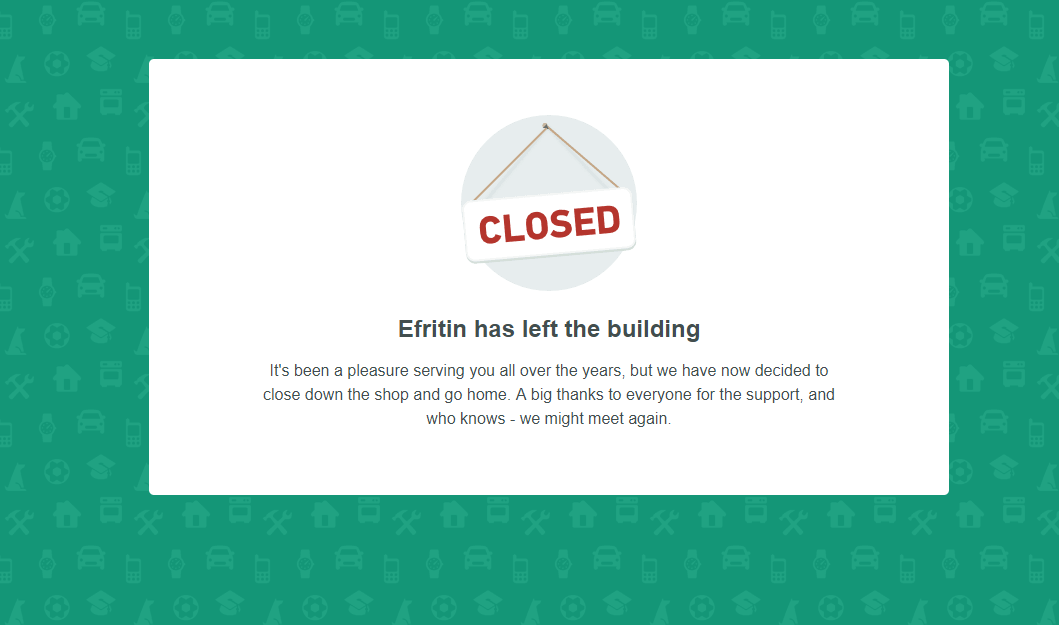 ---
If you've been paying close attention to the news making the rounds on social media and several news publishing platforms, chances are that you've read about the sad, albeit partial, exit of Efritin.com from the Nigerian market. While the company shut down its Lagos office and laid off staff, the website is still up and running.
Already one of the hottest trending topics for the week (and would be much talked about for a while) for sure, it couldn't have gotten worse as erroneous publications found their >way to social media. So, in informing proper public knowledge, we reached out to Nils Hammer, CEO of Saltside Technologies (the Swedish-based parent company to Efritin) to get a proper narrative of the account.
Nils particularly cites poor internet penetration and adoption, high cost of data as well as the challenging economic conditions as major reasons for their exit in Nigeria.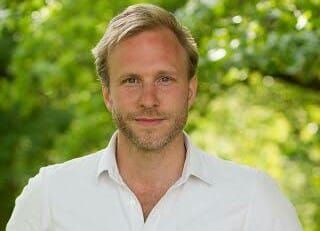 "We have a long list of KPIs to evaluate how things are performing. Compared to other markets, we didn't see the same progress in Nigeria," Nils told Techpoint
While no part of the CEO's comment directly implies that Nigeria isn't profitable, their apparent exit -- on the other hand -- suggests plenty.
Efritin operation in Nigeria, which took off August last year, was greeted warmly. As is the case with most firms with a strong financial support, Efritin settled in quickly; acquired an expensive office location, spent excessively on advertising, and incurred several other recurrent expenses that included staff salary.
For an internet business maybe that was Efritin's major undoing. And while we could cut them some slack on the spending, seeing as they had the likes of Konga, Jumia and OLX to compete against, it doesn't justify the excessive burn rate.
Also, Nigeria's emerging middle class represents a large market for eCommerce platforms to capture. And since Efritin's classified services strictly allow buying and selling of second hand items, there was no better way of connecting with such market.
Having not taken advantage of the opportunity of its business model, sad as it may be, it's only logical that Saltside Technologies review their commitment on the venture.
Sadly, this is not an isolated occurrence. In the past, several promising startups have failed. In the end, it fundamentally begs to question some of the known assumptions used to justify Nigeria's position as one of the most viable places for running an internet business.
The Nigerian market is just one of four countries (along with Ghana, Sri Lanka and Bangladesh) Saltside Technologies as a group operates in. It must be hard for the CEO to admit that after evaluating all their markets against each other, Nigeria turned the least performer.
Now this is even against the backdrop of several business factors (size of the economy, a large population and fast growing internet usage) that were carefully considered when enlisting Nigeria among their markets. In a manner of speaking, the failures we see today, it would seem, are products of vanity metrics -- as against actionable metrics -- which constituted a large part of the investment decisions.
For instance, it's hard to reconcile how a country paraded to have about 46.1% internet penetration (about 92.7 million internet subscribers) struggles to maintain cheap data.
Similarly, Nigeria is acclaimed to be one of the most developed countries in Africa, yet the current hardship emanating from the forex imbalance stifles the operation of so many businesses. A use case is the report from the Manufacturer Association of Nigeria (MAN) that puts the total number of SMEs which shutdown in 2016 alone to 222; taking with them about 180,000 jobs.
While favourable conditions, available to countries in Europe and in the Middle East, have allowed successful ventures to provide a paradigm for doing business online, in Nigeria and even Africa as a whole, they largely present a unique set of challenges.
Perhaps, the growth assumptions are geared towards the long term and not immediate. The growth potential of Nigeria is indeed enough to make it a force to reckon with globally. But only when investment decisions take into cognisance the inherent challenges of running a business -- let alone an internet business -- in Nigeria.
That said, the fate of eCommerce cannot be judged by the loss of a single player. However, it is equally important to highlight their trajectory.
In March 2016, the Africa Internet Group, a parent company of Jumia, raised about €300m in capital from new and existing investors, including French insurance firm AXA, US investment bank Goldman Sachs and German startup incubator Rocket Internet. The move practically made it the first unicorn in Africa.
Dealdey for its part was acquired by the African subsidiary of Swiss media and eCommerce platform, Ringier, in April last year for an undisclosed fee.
Despite the glitz and glamour surrounding these investments, many of these platforms still struggle.
With Rocket Internet share price dropping by over 25% -- and by extension, Jumia's revenue by 37% -- between the first 6 months of 2016, Africa Internet Group (AIG) quickly had to rebrand all startups in its portfolio under a single subsidiary; something considered to be a stealth attempt towards maintaining its burn rate at a minimal.
Konga, as we all know, followed the path to review workforce strength every 6 months following revelations of its abysmal user base in Nigeria.
Evidently, all these support the fact that eCommerce is having a hard time settling in Nigeria, as the likes of Amazon have done in the US.
But overall, eCommerce still remains a viable option to spread the acceptance of online business in Nigeria. Only, it would require a conscious effort to adopt measures that put the local challenges into consideration.
So, for Efritin, we wish them luck in their future endeavours. Also, in all of this, it's a relief to know that Efritin is not completely exiting the Nigerian market. The website as it turns out will continue to serve customers but, albeit without the touch of a physical local team.