We ended 2016 in anticipation of wonderful things in 2017, particularly in the startup scene. All said and done, the new year is already upon us, but somehow, it seems already far spent for startups who are looking to make every moment count.
A few startups left us with quite an impression in the past year, and we are trusting on a new set to carry on the momentum.
Here are 6 startups we are betting on to take 2017 by storm.
Tuteria
The sub-optimal standard of education in Nigeria has given innovators a huge opportunity to transform the educational sector. So when Godwin Benson's Tuteria launched in March 2015, its biggest task was probably pushing the platform to the point where it could be mentioned in a similar tone with already existing and established competitors.
Things took a positive turn nearly a year later when the startup made one of 10 selections for Co-Creation Hub's three-month Growth Academy accelerator programme.
The partnership seems to have paid off, as Tuteria claims to have registered over 7,500 vetted tutors across the country on its platform. However, the biggest turning point for Godwin, it would seem, was when he made headlines for catching the attention of Mark Zuckerberg during his famous visit to the country.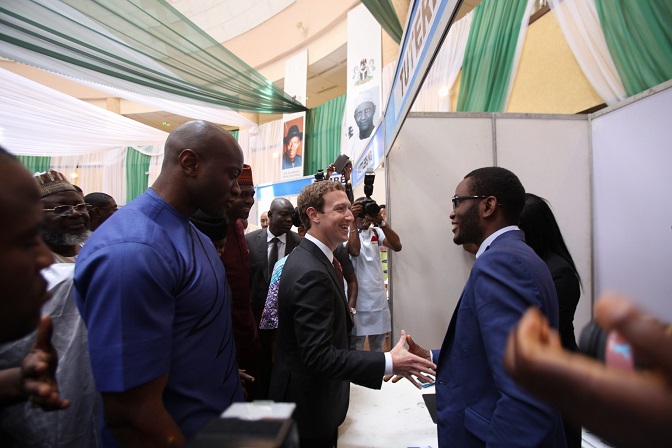 An interest in the business model of Tuteria by the Facebook founder was enough validation, as the startup later won the Nigeria Impact Category for the Internet.org innovation challenge.
With the venture garnering $50,000 in prize money and $50,000 in support tools, there is no doubt that it is well equipped for the work ahead.
Kangpe
Africa is said to have the lowest doctor to patient ratio in the world (with an average of 2 doctors to every 10,000 people), leaving many with little or no access a doctor. Those with the means often endure inefficient hospital systems.
Access to a comprehensive, quality health care is crucial for the achievement of healthy life and it goes without saying that everyone dreams of having a personal doctor at their beckon. However, nothing beats the prospects of having access right inside their pocket.
In July 2015, Femi Kuti, a doctor and an investment banker, launched Kangpe, a service that connects patients with verified doctors via SMS, mobile app and web 24 hours a day. Interestingly, the startup has been in the news of late. First Kangpe secured $2,500 at a recent TechCircle-organized Meetup, and then went on to win Seedstars Lagos 2016.
By the virtue of its win, Kangpe has secured a place at the Seedstars Summit taking place March 2017 in Switzerland to compete for a chance to win up to $1 million in equity investment. During his pitch presentation, Femi said the startup had already generated $10, 000 in revenue since it launched. Currently, Kangpe is live in Nigeria, Ghana, Kenya, Rwanda and is seeking to expand across French-speaking African countries.
Aside from competing for the grand prize at the World finals of Seedstars, the one-week-long summit will also afford Femi and his team the opportunity to network with other startups across the globe, as well as investors and mentors. This will be crucial for the startup in the new business calendar year.
Having unveiled its premium monthly subscription service at a fee of ₦1500 towards the end of last year, Kangpe has further taken a step towards becoming one of the top providers of healthcare access across Africa -- in a fast and simple way.
RecyclePoints
Excellence and quality assurance are known prerequisites to unlocking demand, and gaining a greater foothold in seemingly crowded markets. However, in the case of RecyclePoints, it appears a simple reminder of the "good old days" was all it needed to gain considerable traction in its niche market.
Being an emerging platform that it is, RecyclePoints left many in awe of its incentive-based model of waste collection that is oddly reminiscent of the old traditional system of exchanging a specific quantity of clean recyclables (mostly bottles) for cash. The only difference, in this case, is that the model allocates "points" to the quantity of recyclable items neatly collected at the point of disposal by post-consumers who in turn use the earned "points" to redeem numerous identified household items and services.
While we cannot categorically tell the exact amount of engagement on the platform, it would be unwise to discredit the uniqueness of the model. In addition, we cannot overlook the fact that it has put them in the spotlight; emerging from nowhere to be shortlisted among three finalists for the Aso Villa Demo Day.
Further proving that it is no fluke, RecyclePoints recently emerged winner of the ₦1million grand prize at the regional final of the Chivas Regal annual competition. By extension, the startup would compete against 32 other global finalists at the international stage in Los Angeles later this year.
The issue of poor waste management has long been a part of the Nigerian culture, so the stage is set for the startup to continue to innovate waste management; helping to rid the streets of unnecessary waste materials that pose a threat to human health in the process.
Accounting Hub
Many of us probably already know Chioma Ifeanyi Eze and how her desire to increase the survival rate of small businesses in Africa -- by providing them credible numbers for optimal decisions in their businesses -- led her to found Accounting Hub.
It is true that accounting at its core communicates a lot of information that owners, managers, and investors need to evaluate a company's financial performance. However, it is a messy situation when businesses cannot afford the services of an accountant, are made to pay exorbitant fees and/or get quack accounting service in exchange for a sizeable fee.
So since its emergence in the startup scene, Accountinghub.ng has identified and catered for the huge gap between what Nigeria's Small and Medium businesses need and what regular accounting firms offer.
While it claims to have introduced virtual, retail and tech-accounting in Nigeria, the startup has been able to lower the services of accounting for small business. For all it's worth, the gesture has been well received.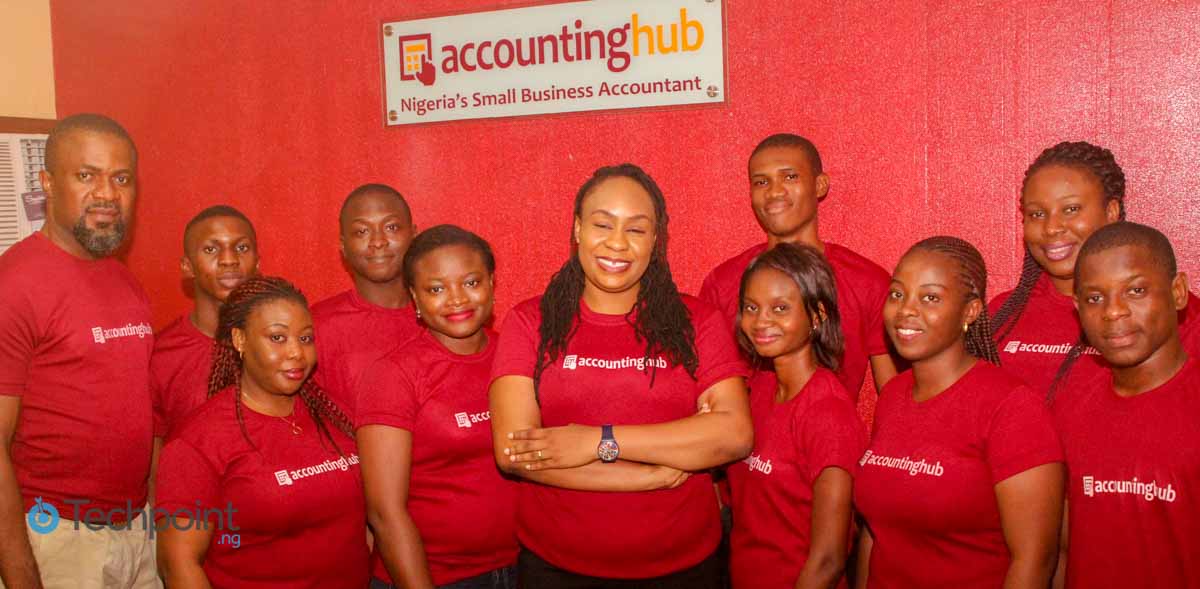 During our chat with Chioma mid last year, she affirmed that Accounting Hub is serving over 64 small businesses and the figure pales in comparison to what we think it would be now. The last we checked, Accounting Hub has moved office twice within the space of a year to accommodate the growing team, having grown from a team of just four to nearly 20 members within a short period.
There are over 40 million SMEs in Nigeria and over 90% of them are small businesses. Many are still springing up in the new year. What this means for Accounting Hub is the prospect of having more clients which will all be in dire need of quality and affordable accounting services. So we are definitely rooting for this startup to do big things in the new year.
Finally, Accounting Hub is a product of the 2016 class of the Tony Elumelu foundation, and Chioma Ifeanyi Eze has gone on to become a hardcore evangelist for the program.
BuyChat
The last few years have brought a sudden rise in companies inherently enabled by new messaging technologies. So when Olayinka Oluwakuse pivoted his defunct Balogunmarket.ng to a conversational style, it was seen as a welcome development.
BuyChat's model is particularly interesting as it attempts to disrupt the traditional eCommerce using a simple messaging channel (SMS, WhatsApp etc) as a new interface for its core business. The critical element of this new suite of services is that customers can now engage and interact with brands using natural language.
Conversational commerce integrates technologies consumers enjoy — such as chat, messaging or other natural-language interfaces — with artificial intelligence so that people can interact with brands or services through bots.
It's ability to gather personal information about customers -- say their shopping habits, offer tips and reviews about products, and even purchase items all without leaving the messenger -- makes it a goldmine for monetization.
With the potential to rake in customers in millions, there is no telling that this could just be the next frontier for brand communication and merchandise.
However, it remains to be seen how Olayinka plans to scale beyond Balogun market to conquer more frontier markets across Africa; as is his ambition.
While his doggedness has paved way for BuyChat to ease into the heart of Balogun market merchants, he will require more than that moving forward. However, he may be well on the track of achieving this. BuyChat is not too far from securing all the support it could get to scale his business with the startup set to feature in the 2017 batch of YCombinator program. An official announcement from YCombinator is all that remains to confirm our speculations.
Also, the new year seems to have kickstarted on a wonderful note for the startup as Olayinka claims Dana Airline already signed to sell its ticket on BuyChat, commencing January.
Ultimately, with natural-language increasingly becoming the norm in terms of how people expect to interact with technology, it is good that BuyChat found this niche to play in.
Kudi
Kudi may not be a strong household name yet, but you would do well to remember them now because this certainly won't be the last you will hear of them.
As the FinTech landscape in Nigeria, with each passing day, approaches maturation, local players are becoming more pragmatic in their approach to not only solve problems of payment but also gain a major footing in this space. What Kudi is however, doing with its Artificial Intelligence (AI) powered chatbot is something to admire.
Built to use everyday conversational style to communicate with users, Kudi carries out everyday transactions (like payment for recurring bills, airtime top-up, fund transfer etc) on behalf of the user when prompted accordingly.
Especially now where we live in an age of ever-diminishing attention span -- thanks to many things (social media, apps, work, family etc) that compete for attention all at once -- the personalised chat service that Kudi offers may just give it a surviving chance.
Although still a work in progress, Kudi will be further available on WhatsApp, Skype, Messenger and all other messaging apps when it fully launches.
Coming to play on those turfs, we believe Kudi will be a force to reckon with in the payment scene. Also, there are mounting speculations that Kudi is part of the 2017 winter batch of startups selected for YCombinator's flagship program. If so, that is a doubtless plus for the startup.
What other startups will you be looking out for in 2017? Let us know in the comments section below