Yesterday, Paystack announced that it raised the sum of $1.3 million from a funding round led by a legion of investors, that included both foreign and Nigeria's own SPARK.
Paystack is among a few list of impressive startups that have been innovating payment in Africa, so it is not entirely a surprise that this is happening. All the same, there are quite a number of interesting things to take away from this huge investment but, it makes sense to start with the elusive obvious.
Putting the spotlight on the obvious
Often times we look at funding in a way that isolates it from its complexities, and in the process we miss out a few details. As is the case with most fundraising rounds, the attention Paystack got was more in celebration of the startup than of that part of the announcement which reads as a "seed investment."
The term "seed" clearly suggests that this is an early investment, meant to support the company until it can generate cash of its own, or until it is ready for further investment. More importantly, seed money often includes funds raised from friends, family funding, angel investment, and even crowdfunding in some cases. However, this investment, which happens to be the second highest seed round (only behind Konga who raised $3.5 million in 2012) could easily pass as a venture round, by Nigerian startup standards.
In a manner of speaking, Paystack for one doesn't appear like a startup that is still being spoon-fed. Asides doing a remarkable job in the payment scene since its emergence, Paystack already did well to catch the eye of many watchers in the industry by becoming the first -- and only -- Nigerian startup to be incubated by Y Combinator; getting a seed funding of $120,000 in the process. By extension, the startup has since become a force to reckon with in the payment scene in Africa.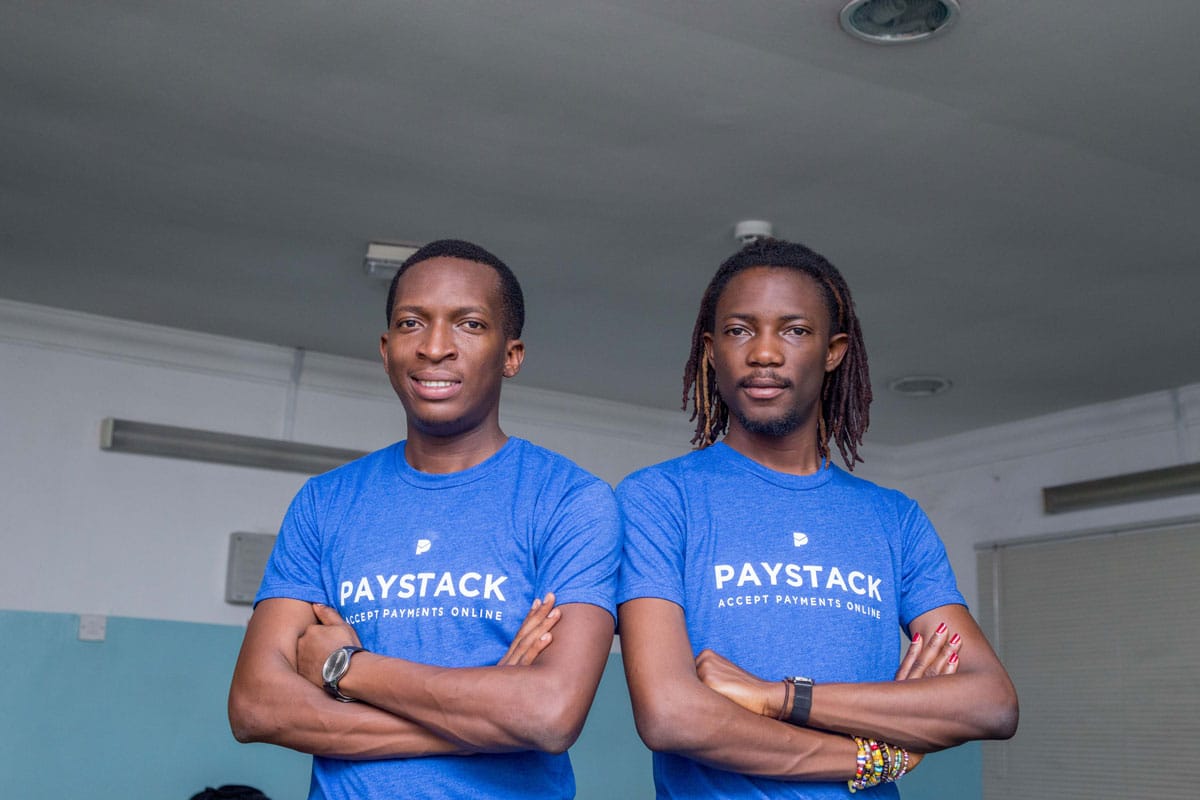 Since opening up its beta testing phase in January -- much so in less than a year --, Paystack claims to have processed well over ₦1 billion worth of transactions, with more than 1500 companies (local and international) integrated into its API. The most interesting part is that the startup has achieved all this while awaiting a date to announce its full launch.
So, in contrast to general belief, could the investment announcement have been a bold attempt to send out a clear message? Especially to close rivals who for same reasons perhaps have been riding on the crest of several innovations, or are looking to launch one new product or the other in the coming days? Let's not forget in a hurry that Flutterwave launched Moneywave barely a month ago.
 A race to win the payment space
Online payments in Africa was essentially broken until payment gateway and switching companies came with their charm. Their efforts at best may have even dampened their prospects, as the payment space is now fragmented. In clear terms, people now have many options to call on when it comes to payment.
So the real challenge for these players is not only to solve the issue of online payments in Africa but somehow connecting the super-fragmented aspects of the sector with a unified payment system that allows users (merchants especially) to seamlessly carry out their operations.
During an interview with Forbes, Paystack founders spoke of how enormous the growth potential of the FinTech landscape in Nigeria was. Nigerian businesses, according to the founders, collected about $150 billion last year alone; most of which was collected offline. With such a high proportion of payments still conducted offline coupled with the fact that Nigeria as a country is increasingly becoming more digital conscious, there is no doubt that the frequency of digital transactions will continue to increase year on year.
And while those figures are very tempting, it is nothing compared to the growth potential that the entirety of Africa holds. It is no doubt that only those who have firmly positioned themselves -- by spreading their reach and through innovation --, that can reap these rewards. From all indications, Paystack is relentless in its bid.
The execution plan
If we take a look at how the Paystack team plans to deploy the investment, we can see clearly that the startup is trying to be the leading frontier for payment in Africa. As noted in their press release, Paystack plans to build out its engineering team in Lagos, as well grow its sales and marketing operations, to accelerate product development and customer onboarding.
And with the number of investors willing to put their money in the startup, it is expected that Paystack would repay their trust in kind. Thus rendering valid the assumption that Paystack is sending a clear cut warning with this investment.
Final thoughts
A common saying goes thus: "not all that glitters is gold." It is enough that funding itself is a distraction for established startups, let alone early stage businesses. But that may be the least of Paystack's worries. Having raised this much as seed funding, one would wonder how much is left of the founders' stake when they go into a venture round or even IPO, should that ever happen.
It would serve the founders' interest best by taking cues from the case scenarios of other founders who, in the long-run, became relegated to the position of fancy board members in a company they help build from scratch.
Paystack, without a doubt, is one of Nigeria's finest and Nigerians wouldn't want that to become the company's fate. Given there's already an intense debate over whether or not Paystack is a Nigerian company -- all thanks to their decision to be headquartered in the US -- it therefore is important that the founders do all within their powers to protect their interest in the company. Anything outside of this could just be an argument-decider in favour of the startup being a foreign company.
But as patriotic Nigerians, we like to believe that Paystack is a Nigerian startup.
All the same, I'm excited for the startup and, more importantly, that Silicon Valley is now paying attention to African companies.