"I try to always introspect before I put pieces here on Facebook recently. Why? Because I am a humbled man. Humbled because the Buhari I sold to you is not the one in charge."
The short excerpt above is from a Facebook post by BudgIT founder, Seun Onigbinde last week. 
Disappointed that the present administration had done little to repay his trust, the BudgIT CEO appeared to review his earlier stand; putting the spotlight, not only on how corruption has eaten deep into the society, but particularly the present government's failure in living up to its anti-corruption promises.
Unattended to for a long time, corruption continues to undermine our attempts to fight poverty and inequality, increase happiness and consequently engage in sustainable development. Without a doubt, it has remained the biggest threat to development in Nigeria.
This perhaps explains why many Nigerians were swayed easily by the current administration's promise to principally nip corruption in the bud once and for all.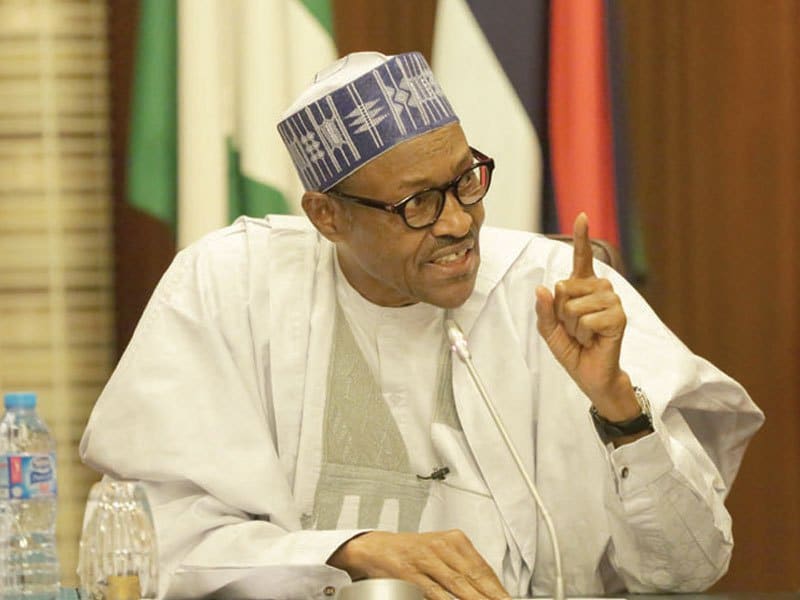 In its effort to contain corruption, the Nigerian government enacted laws and enforced several integrity systems, like the anti-graft campaign, for instance, that saw the Buhari-led administration rain down on a few corrupt officials. And for once, it seemed corruption would finally be a thing of the past. However, most of these efforts yielded little results as corruption persisted.
"So how then can corruption be tackled?", one would ask.
"If we adopt open contracting (all government contracts online), layered with beneficial ownership register woven with a BVN API, tell me where will corruption hide?," Onigbinde wrote in his Facebook post. But that's where it gets interesting or confusing as the case may be.
While Onigbinde's proposition seems interesting, effective implementation however hinges on the government's readiness to support technology.
Technology all over the world is already democratising development, vastly improving how resources and critical information and services can reach beneficiaries.
Sadly, that is not the case here in Nigeria. Hence the need to tailor-make a system that works. Albeit for a recent interest in tech development in Nigeria, the government has long favoured the oil and gas sector over all others. And even when we blame this negligence on the perception that oil largely contributes to our GDP, we can argue that the sudden desire to accept and push ICT as the next frontier of development looks too suspicious.
Suggested Read: Why government's sudden interest in tech is bad for the Nigerian tech ecosystem
Could it just be that the otherwise ICT-ignorant government is actually just delaying on taking the right course of action so as to give corruption room to persist a little longer, thereby benefiting a few?
This would have seemed excessively invalid but for some pointers in a recent statement by the minister of Information and Culture, Alhaji Lai Mohammed. While addressing members of Resident Information Officers (RIOs) on Thursday, the minister said that the Federal Government is under reported because its information handlers are not using the right and current communication channels. He argues that the government is doing so much, yet people are not well informed because of a typical breakdown in communication channel.
"Newspapers are no longer as powerful as they used to be. Before, newspaper editorial can bring down a government. Gone are those day when the 'Sunday Times' sold half a million copies in one day.

But today the new media is the social media and unless you are there and show a very strong presence, you are not communicating to the world.

We need technology to inform the world on what we are doing and with the new applications every person in the world will get to know what is happening in the country real time,'' he said.
More shocking is that he went on to suggest the launch of an app before the end of this month which would bridge the gap by using the social media to tell the world what the Nigeria government is doing.
His comment surely has no direct bearing with corruption. But it does suggest however that the Nigerian government isn't entirely averse to technology, it's application and economic impact.
Even so, there are several other cases in point that easily lay credence to this same claim.
So, in proffering solutions to the issue of corruption, perhaps the focus should be on setting up a rigid institution that will serve to query the interest of government officials prior to their appointment -- instead of placing the cart before the horse (building an e-governance system). Only when the right candidates assume various capacities in government can the real fight against corruption begin. When this happens, technology can then make it easier to figure out why things are not going the way they should, and who to hold responsible.
For all it's worth, technology is an effective tool in fostering transparency in governance. But in Nigeria, maybe it's the mindset that really needs to change first.