Technology seems to be the industry of choice for many of today's aspiring business owners in Nigeria. It's a broad, fast-growing field that attracts investors and venture capitalists, and if you succeed, the payout potential is enormous.
At these times of economic downturn, we need a sector we can hinge our hope on and the tech sector seems to be the sign of hope. Everyone is by now aware about the Aso Villa Demo Day Finale that had Mark Zuckerberg in attendance in his "first visit to Sub-Saharan Africa" (to mimic CNN's rage-inciting tweet).
Fast-forward, I went round to check out some of the startups at the event, and one conversation led to another -- from serious discussions to some banter -- all about the recent increase in the number of tech startups and the headaches they face every day.
This article is about the key points of all the talk. More like, if you will be launching your tech startup soon or you are in the starting stages, these thoughts would mean a lot to you.
Building a solution & looking for a problem, rather than the other way round
Tackling problems that are interesting to solve rather than those that serve a market need is the major difference between tech startups that fail and those that succeed in Nigeria. Hotels.ng came to solve a market need in hotel bookings and launching this at the right time of growing technology adoption, it continues to be one of the leading tech startups in Nigeria.
Merely ambitious? Mark Essien could have built an app that would take us all a full prospectus to figure out its operation but instead we have a solution that we all understand, need and value. There was a problem -- it was clearly seen -- and a solution was developed to solve it. That's the developing story of the ideal tech startup. Startups fail when they are not solving a market problem. Understanding what the market needs is a major headache for tech startups. Why create a "tech solution" and expect that people will just get it? Put the market first before coding. During beta stage, test your product with the market and find out what the market needs, wants and prefers.
Building teams around 'Jigolos'
A diverse team with different skill sets is often cited as being critical to the success of major startups that are able to scale up. Hiring employees can be a nerve-wracking experience for any startup, but tech startups often hire too many people, before they're really ready, or people with the same skills sets (coding).
Most times tech startups tend to forget the fact that, with a diversified workforce, you stand a better chance of attracting different types of people who wouldn't normally apply for positions at your company. Don't look for someone exactly like you or the rest of your team, rather people that are committed, (of course skilled), brilliant and are ready to learn and grow with you as a company.
Ignoring the Race!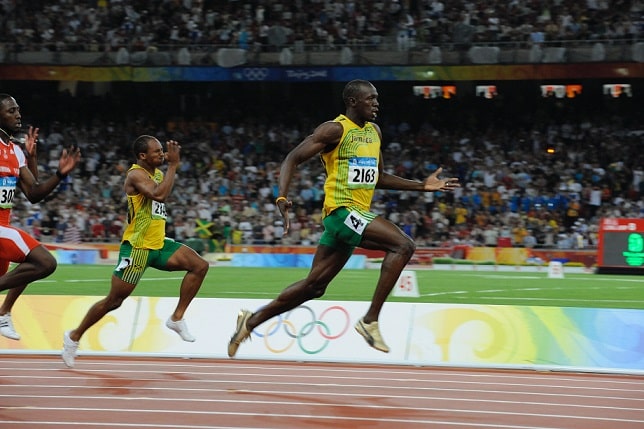 Despite the colloquial saying that startups shouldn't pay attention to the competition, the reality is that once an idea gets hot or gets market validation, there may be many entrants into the space. And while obsessing over the competition is not healthy, ignoring them is also dangerous.
As a tech startup it is difficult to hide your idea once it gets market validation and you know how "our people" are, always waiting to photocopy ideas. This in fact is the greatest headache for tech startups as you have to live up to the competition and come up with new ideas to beat your competition.
Working on business structure, customer satisfaction; customer feedback, getting rid of all the bugs et al, these are what keeps a company strong and able to weather any storm. As long as you are on your feet, you can't be rode over. Always keep in mind what Nokia CEO, Stephen Elop said at point of "failure" (acquisition by Microsoft) -- "we didn't do anything wrong, but somehow, we lost".
"Charging just like that"
Pricing is key when it comes to startup success. You are torn between pricing a product not too high or too low to make money and not send customers away. There is a thin line between charging too high and charging too low. On top of that thin line is charging right as tech startups, that is how bad it is when you are introducing a new product into the market.
A lot of factors define the pricing for your products, one very important factor is your target demography. An average person from your target demography should be able to afford your product. Other factors include product value, positioning, customer base, etc. Tech startups must also understand that even the biggest players in the game offer trial versions, freemium models, bonuses and discounts. Flexibility is key when you thinking and fixing your rates.
No Financing or Investment
Tying to the more common reason of running out of cash, many tech entrepreneurs get too anxious when it comes to raising outside capital for the first time. The process is not for the meek, as most experienced investors tend to be smart, skeptical and diligent in reviewing opportunities presented to them.
Despite the wide variety of startups they may see, the truth is that there are several boxes that just about every investor likes to check before they commit their time to listening or considering your pitch in the first place. They receive tons of startup business plans or pitch videos every day and it is very difficult to get their attention.
There are two ways to look at this, you can either find a way to bootstrap your tech startup and make sure it a sustainable business before approaching an angel investor or you don't start until you get some investors to believe in your tech idea. Either way you are saving yourself a lot of stress to focus on the needful for your startup. The major factors that get angel investors knocking at your door are; the dynamic market opportunity, team execution capability, commercial traction, investor relevance and so on. You could do more research on these and find out more about them.
If you think there are other headaches faced by tech startups feel free to educate us through the comment section so that others can learn.