Apple has been all over the news this week. On Monday, we broke news of the company switching on Naira payment option for its subscribers in Nigeria. Then yesterday, they released some interesting statistics about Apple Music. Through a publication on Billboard, the tech giant revealed that it has over 20 million paid subscribers on its one-and-a-half year-old streaming service, Apple Music.
Apple's Senior VP of internet software and products, Eddy Cue told Billboard that 60% of customers using Apple Music have not bought content from the iTunes Music Store in the last twelve months. Apple Music which is now available in more than 100 countries has over 50% subscribers living outside the United States.
The decision to make Naira payment option on iTunes Store available to Nigerians might be as a result in the usage decline of iTunes. Considering the festive season we are in, the news came at a time when international online transactions with Naira cards is a no go area for most Nigerians.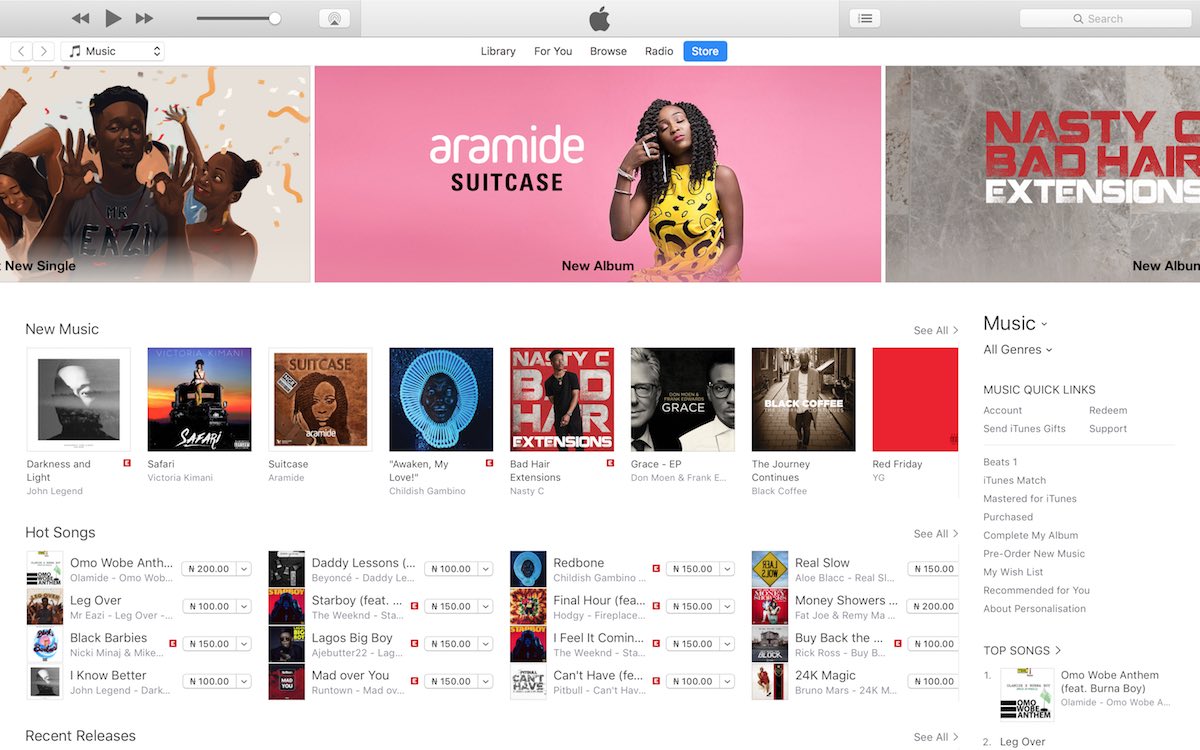 Apparently, the Naira payment option may help boost iTunes usage from Nigeria. On the iTunes Store, price ranges from ₦100 to ₦200 for music tracks with music albums ranging from ₦1400 to ₦2000. While on Apple Music, the individual plan is at ₦900 per month and ₦1,400 per month for family plan (6 members maximum).
Following the pricing used on items in the iTunes Store and Apple Music's subscription, we can infer that Apple has chosen to use the Central Bank rates. This might actually become a challenge considering that the value of Naira keeps fluctuating.
Noticing this development, I visited the iTunes Store to download some tracks, hoping that the Naira payment option works. After trying out the service with my Guaranty Trust Bank Naira card and a colleague's Stanbic Bank Naira card, both cards were declined from using the service.

The same challenge Facebook faced with Naira payment seems to be affecting iTunes. Apparently, banks that have disabled Dynamic Currency Conversion (DCC) are the ones affected.
Trying not to conclude yet, I tried using another colleague's UBA Naira card and the payment went through. After the successful download of a track, a text message was sent revealing that the purchase will incur additional fees.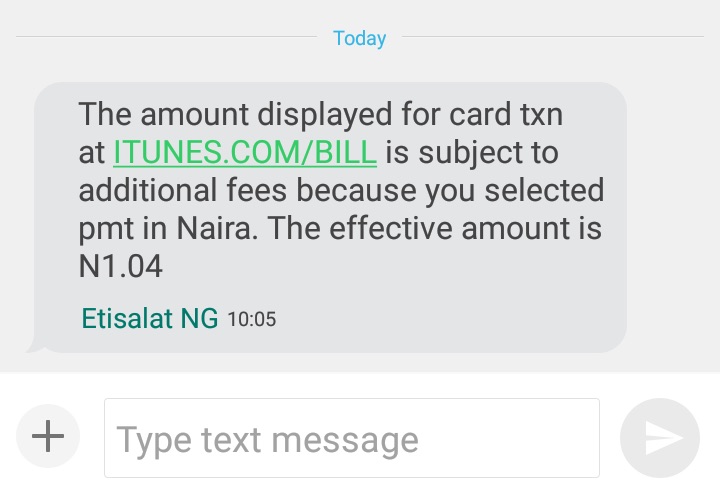 Though the text message revealed that ₦1.04k will be charged, at the moment UBA hasn't reflected the transaction on the account. As usual it will take a while before the actual amount deducted is known.
Making payments online using Naira debit cards is still a challenge. For now Nigerian iTunes subscribers can either use a bank that hasn't disabled DCC or use a dollar credit/debit card to avoid unnecessary extra charges.
Emmanuel Ogunsola
I love telling stories using text, pictures and videos. It's all about the little details.
---
Are you in tech and you are looking at getting a foreign remote job or you want to move abroad? Fill this form and you will get the BEST resources to help you get that high paying remote job as well as japa easily! WAGMI!