Even as so many businesses wind down, due to the recession that continues to bite hard on the Nigerian economy, it would still come as a relief to know that all hope is not lost.
New businesses continue to spring up from various nooks and crannies; many of which are SMEs and startups. Such spirited optimism in the midst of the prevalent hardship will perhaps be the key out of this current situation.
It will be tempting to put together all that have sprung up in the last 5 months. But, in the interest of brevity, here are a few.
greenLITE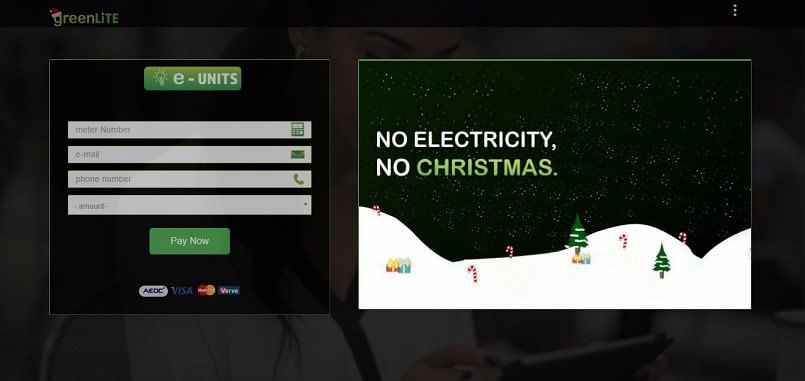 3 out of every ten homes in Nigeria today are already using the digital power consumption calculation device, popularly referred to as the Prepaid Meter.
Spotting an opportunity, Chukwuemeka Ugoanyanwu and Anthony Nwokoabara decided to launch a platform they dub the "most advanced electricity billing system."
greenLITE, as it is called, is an electricity prepaid meter-vending platform that enables individual top up their prepaid electricity meters at the click of a button.
While the founders understand that they are not playing in an isolated space, they do however believe that by owning a fast e-unit vending engine that generates e-unit PIN in seconds and at the best possible rate, they can command a greater share of the market.
Currently, greenLITE is based in Abuja and has a presence in four states across Nigeria; Nassarawa, Niger, Abuja and Kogi. Even though it's not exactly clear as to why their reach is restricted to the Northern part of Nigeria only, it would be interesting to see how their business fits into other markets.
greenLITE launched on the 1st of September, 2016.
LMdb Limited
With many Nigerians oblivious of places to find locally made products, Obinna Ukwa launched LMdb (Locally Made database) with one single objective — to be the largest database of locally made products.
LMdb creates an avenue where locally made products/services can be uploaded for users to rate and review so that potential customers can make decisions on what products to patronise.
Users can search and browse through categories and view top rated products as well as trending product.
The startup launched on 1st of July, 2016.
Snip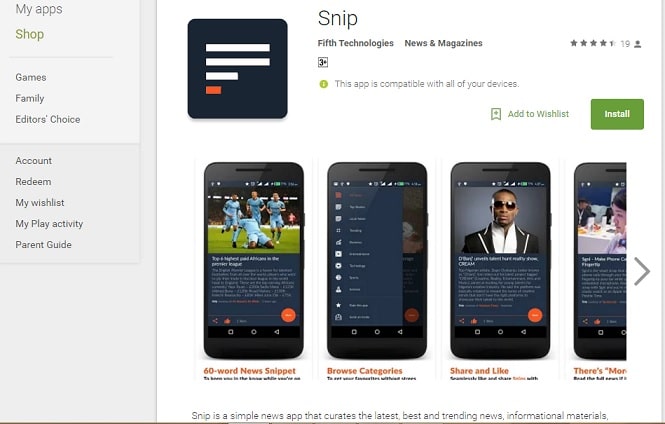 Snip — an app that gives you 60-word or less snippet of the latest and trending news stories worldwide — was founded by two undergraduates and student-entrepreneurs who just want to build something cool.
Snip is a simple news app that curates the trending news, informational materials, articles from multiple national and international sources and presents them in a one-minute read, 60 words or less snippet, for users.
"We understand that some people don't have time to go through long news articles everyday, so we summarise and deliver them in 60-word snips," says Julius Ameh Ugochukwu, a co-founder and lead developer. Speaking about competition, Kene-Okafor Heritage, co-founder and sales lead believes their product is unique and as such has no direct competition. In his words, "There are many news apps but no app shortens the news for you. This is what Snip does and we know this is our advantage."
Snip, a product of Fifth Technologies, launched on 14th of August, 2016.
WeFix
Igwe Stanley launched WeFix on the 14th of July 2016 to fix "all consumer related problems." As an online platform, WeFix connects service providers (WeFixer) and Service consumers (Consumer).
"We are your SEARCH ENGINE who do the dirty work of screening, filtering and assembling a great panel of reliable service providers who will get your work done," he says.
In addition, he boasts of an amazing matching algorithm that makes sure that consumers get connected to the right service expert within seconds.
According to him, all service providers (WeFixer) on WeFix.com.ng are specially vetted and verified, ensuring every services consumer utilising the WeFix.com.ng platform is safe and secure to get quality service.
Photo Credit: Myrialejean Flickr via Compfight cc
Ifeanyi Ndiomewese
Ifeanyi is a desk reporter-turned administrator. Outside of work, I love to read and travel.
---
Are you in tech and you are looking at getting a foreign remote job or you want to move abroad? Fill this form and you will get the BEST resources to help you get that high paying remote job as well as japa easily! WAGMI!