The world as we know it is now a global village of interconnected devices used by people to carry out transactions, connect with friends and do several other things. However, due to their interconnected nature, these devices are constantly exposed to security threats, with potentially catastrophic effects. Hence the need for information security experts.
Today on Engine Room, we get up close and personal with one of such experts. Meet Sherifat Akinwonmi, the Head, Information Security at Interswitch Limited, a company that uses a 'switching' infrastructure to connect the different banks in Nigeria and provides technology for automated teller machine (ATM) cards.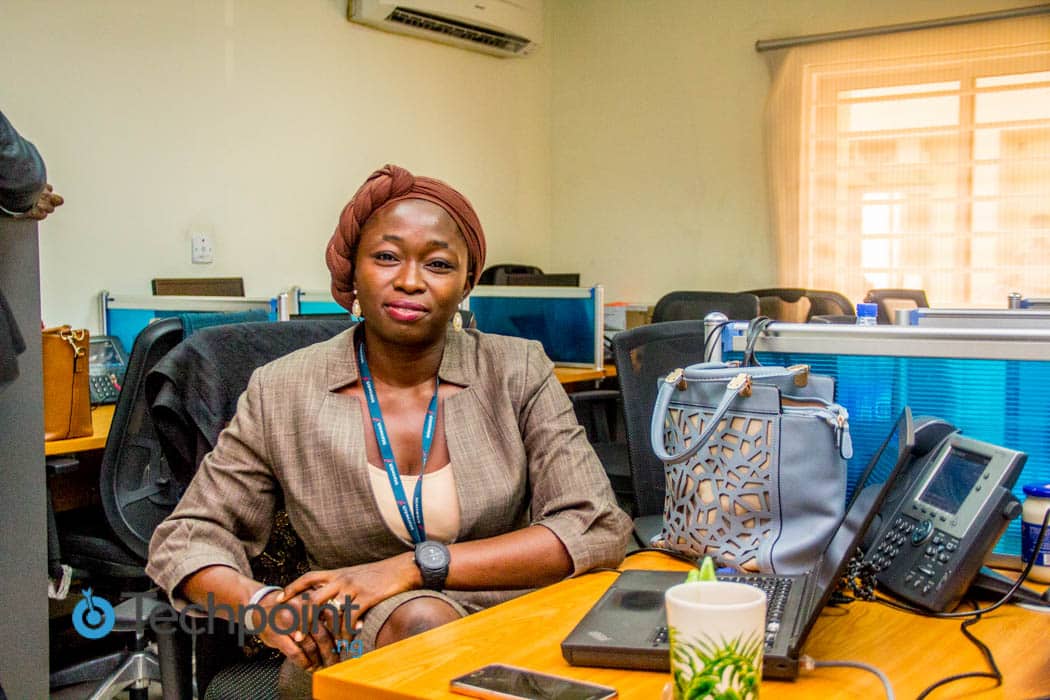 Emmanuel Ogunsola of Techpoint

: Could you give us a brief background of who you are?

Sherifat Akinwonmi of Interswitch: I am a mother and a wife with three kids. I love exercising a lot and am a nutrition and health fitness freak. I am particular about whatever keeps me healthy. I am an information security expert and that is what I do for a living.
EO

: What was it like growing up?

SA: I grew up in a very big family of ten in a remote part of Lagos. Well, not really remote. I grew up in Egbeda. My dad was a banker. I experienced all the normal Nigerian challenges like not having adequate power supply.

My dad did well for himself and I had the opportunity to go to very good schools. After my completing primary education at Oxford Children School, Akowonjo, I proceeded to Lagos State Model College Badore for my secondary education.

I spent a year at the Obafemi Awolowo University (OAU) studying metallurgical and materials engineering. However, when the strikes became too much I left OAU for Bowen University to study Computer Science. I also met my husband in OAU, he was in his final year studying Metallurgical and Materials Engineering.
EO

: How did you fall in love with computers?

SA: I wasn't exposed to computers growing up but I loved math and computation. My best courses in the University were mathematically-inclined. I remember my first year in University, we studied a core mathematics course and I did well because I loved it compared to the English Language. At the time kids were not exposed to computers like we have today, if I said I had a computer I would be lying.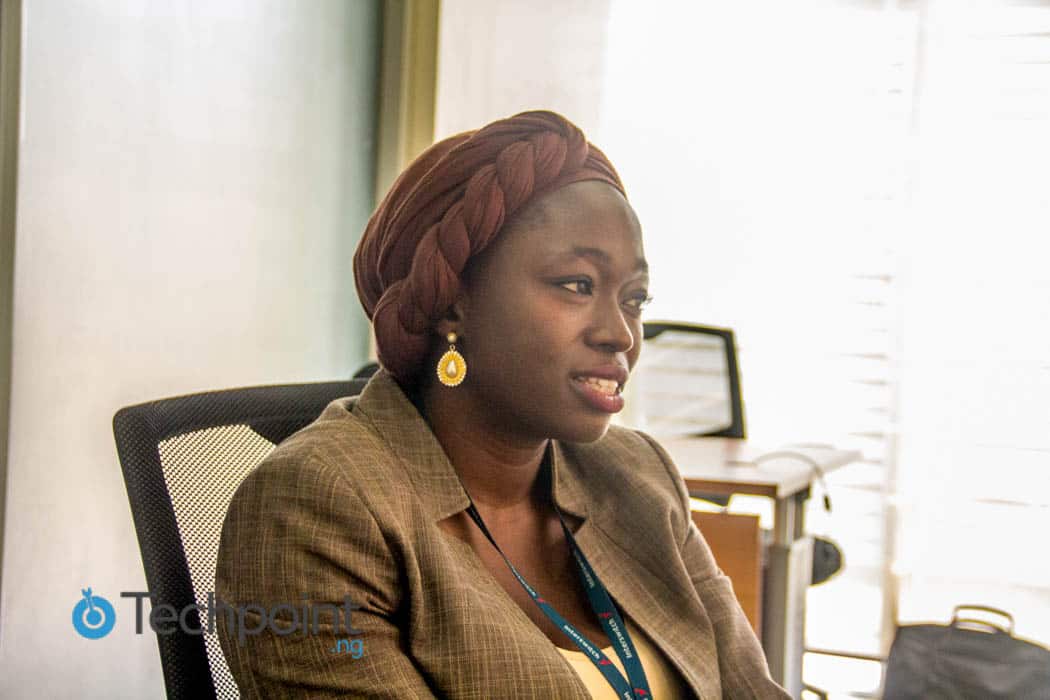 EO

: Why did you choose to study Computer Science?

SA: I chose computer science because I couldn't see myself doing another course. When I was leaving secondary school I knew I didn't like Medicine. I couldn't study for long hours and there was no computing required. Accounting which would have been another option wasn't interesting to me, and being a science student I knew it had to be engineering because I actually wanted to become a chemical engineer.

I actually applied for chemical engineering while writing the Joint Admission Matricalution Board (JAMB) exam but I was given Metallurgical Engineering at OAU. I had plans of changing to Chemical Engineering because my childhood dream was to work in an oil company.

When the opportunity of transferring to Bowen presented itself, the only science course offered that fit into my love for computing was computer science. I have a very inquisitive mind which I call catch-thief, which led me to obtain a masters degree (MSc.) in information security in the University of Salford in the United Kingdom (UK).

It was during my time in the UK that I realised that information security will become a big deal in Nigeria because I saw some of the challenges they faced which didn't yet apply to Nigeria, like denial-of-service (DDoS) attack.
EO

: How would you compare experiences between attending a federal university and a private university?

SA: They are certainly not the same. In the federal university, during my first year in OAU there were over 200 students in the lecture hall. This is unlike the private university where we were very few in a class with the opportunity of having a one-one interaction with the lecturer. While people call private universities glorified secondary schools, I think they have their advantages.
Also, OAU prepared me for Bowen University, I had an idea of what was expected from me unlike my peers still trying to find their feet. I really didn't mind the enclosure in the private university.
EO

: Can you recall any interesting project or people that exposed you to the world of computing as an undergraduate?

SA: Like I said I have a computing mind. I was fortunate to have Dr. Onifade, who also lectured at the University of Ibadan at the time, as one of my lecturers. Dr. Onifade saw beyond young adults in his class and gave us ideas of what the future will demand of us.

While some lecturers were teaching Common Business-Oriented Language (COBOL) at the time, Dr. Onifade was already talking to his students about JAVA progamming language and Quality of Service (QoS) for network providers before Global System for Mobile Communications (GSM) became prevalent in Nigeria. The kind of assignments Dr. Onifade gave his students required thinking beyond what was provided and that spurred my interest in computing.
EO

: Your Linkedin profile says you interned with a bank as an undergraduate. Would you say your internship position influenced your career choice?

SA: Certainly, that was my first exposure to the work environment. As a computer science student, I was posted to the IT department of the bank. My internship at United Bank of Africa (UBA) gave me first-hand experience of how information technology (IT) can be used to support a business and be an enabler or a business driver. For instance, a customer goes to an ATM and cannot withdraw money because there is a system downtime. So banking has gone beyond computing '0s and 1s' to impacting lives and businesses.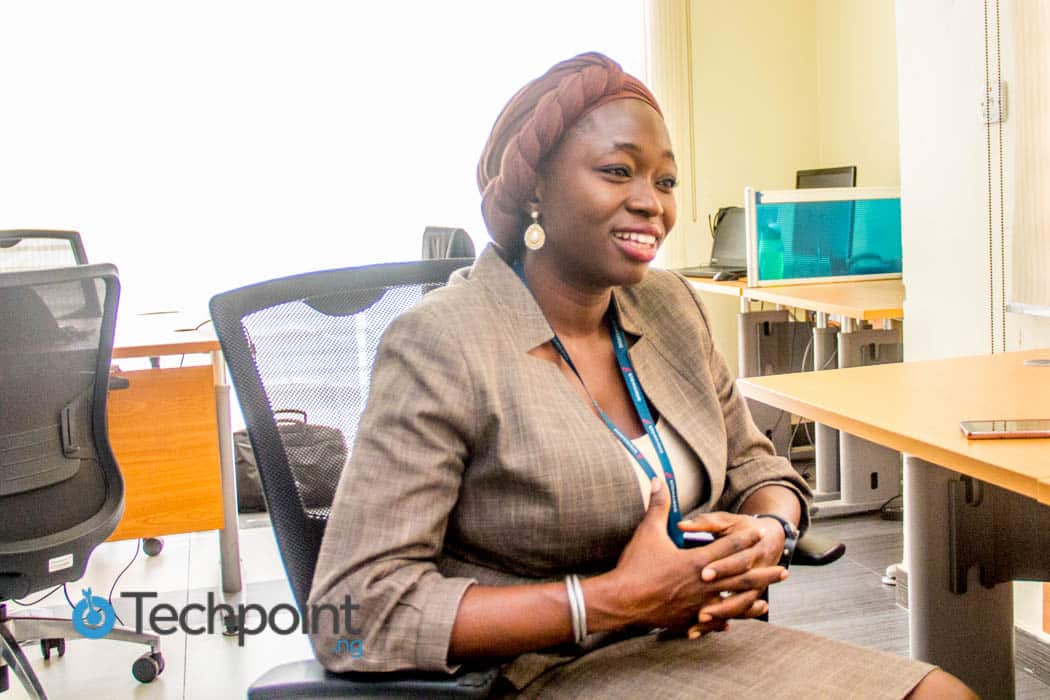 EO

: What did you do after your undergraduate studies?

SA: Right after my studies at Bowen University I went straight for my masters degree (MSc.) to get more knowledge on information security. After obtaining my MSc. in 2008, I considered staying back in the UK to gain some work experience but later left for Nigeria in 2009. On returning to Nigeria, I worked with Stanbic IBTC Bank as a National Youth Service Corps member. I worked with Stanbic IBTC Bank for a couple of years before joining Interswitch.
EO

: I see you have a lot of certifications. Did your career road map influence your decision to obtain certifications or was it a job requirement?

SA: It was more of a roadmap for what I wanted to get. When I made up my mind that I wanted to focus on information security, I also wanted to do things that would make me standout. Before my first employment I had passed two important certifications required from an information security expert. Thanks to Stanbic and Interswitch, I was provided with the right environment to gain the field experience required before I could obtain some of the certifications.
EO

: How have you been able to balance your work and your family?

SA: I have three kids that are quite young. I actually have a support group that comprises of several individuals including my husband who is very understanding, extended family, market women that know exactly what I buy and make it easy for me whenever I visit the market and so on.
EO

: Are there security concerns with parents buying smartphones for their kids? If yes what are the security measures that you have put in place in your home?

SA: This is something I am very worried about as a mother. It is no longer a luxury to have access to the internet. The internet has become as much of a necessity as a fridge. My daughter is 6 years old and she has a laptop. I try as much as possible to get involved in her life.

While some platforms may provide security thresholds, most of the internet service providers don't except you buy configured devices to limit what your kids can access. Though organisations can deploy web filtering, it will be difficult to do same at home. Since I haven't gotten to the stage that I need to put serious measures in place for my kids, what I do personally is to talk to my daughter about these things and whenever she needs to use the internet we surf the web together.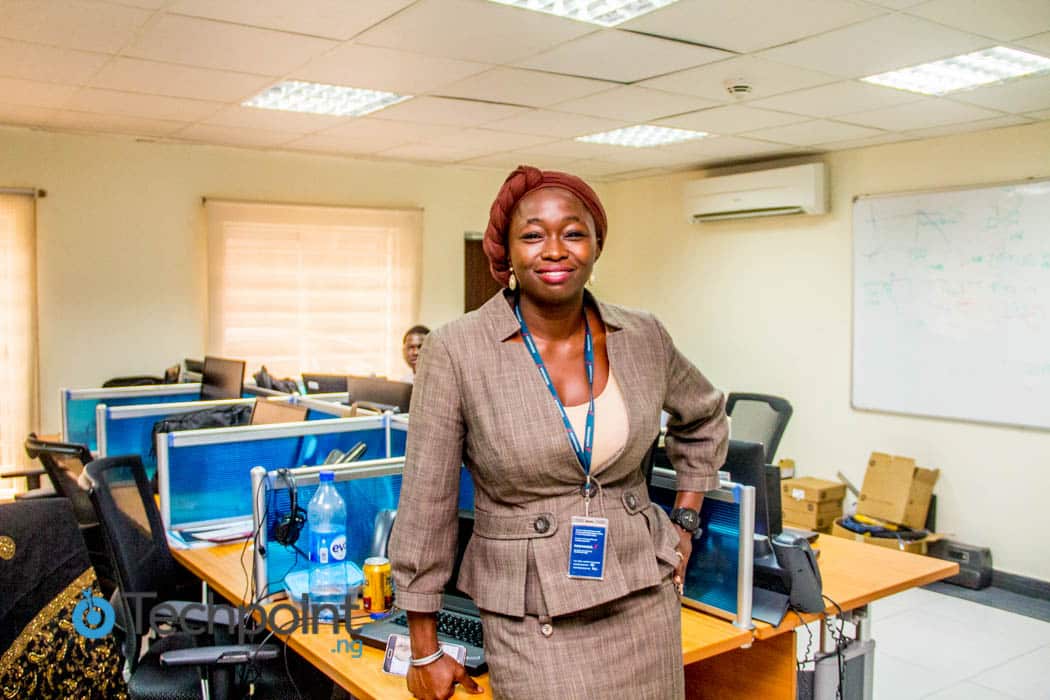 EO

: What are the things you have learnt so far that you will tell a mentee now?

SA: Generally in life you have to set your goals, know exactly what you want to achieve. I think I had my goals set from my junior secondary school days. I knew I wanted to be successful and independent. People should map out things to do to achieve their set goals and if there's a norm, ask yourself how you can do it better. For instance, I saw other courses such as network computing and so on but I wanted to standout, so I opted for information security because I knew then that it will become a necessity.

Never think any amount you invest in yourself is too much. I can recall working part time to save up for several certifications while doing my masters degree program. Don't wait for organisations to provide access to a particular training before you opt for it because whatever you do is for yourself and nobody can take it from you.