In recent times, Nigerians are gradually taking gym memberships seriously. Due to the increasing awareness around fitness, more people go to the gym to maintain a healthy lifestyle through exercise. The immense appetite for exercise has made the fitness industry ripe for the taking.
However, the challenge is that not many consider fitness as being commercially viable. Those who do on the other hand often struggle to make it attractive enough to spike people's continued interest.
However, by giving people the option to mix up their workouts -- say, boxing one day, aerial yoga the next, -- Classvisa is hoping to displace the standard monthly gym memberships as the default option for exercise. Classvisa will simply help people to access a network of fitness/gym and training classes.
"We want people to use it as opposed to gyms whose membership rosters are rife with clients who pay but rarely go," Awesome Ebomah, Founder of Classvisa.
Classvisa itself is not a gym, fitness studio or service provider and does not own, operate or control any of the classes, services or facilities. As a technology startup providing the platform, it liaises with studios to list their classes and the number of open slots, connecting subscribers to the studio class schedules.
But since payment for the actual service, or a bulk of it still goes to the fitness studio or the service provider, one is almost tempted to ask how the startup generates profit. Classvisa makes its money off subscription -- which apparently gives members access to various workouts and training for a specified period of time at a boutique of gyms, spaces or studios.
However, Classvisa is far from a finished product, as the site is currently under construction.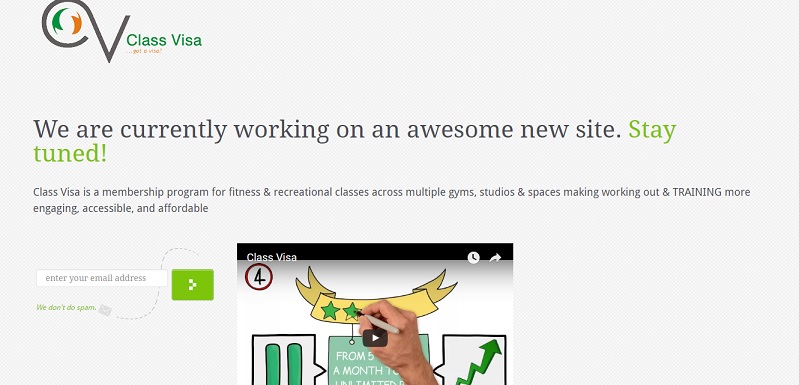 The startup only launched on the 21st of November 2016, and Awesome Ebomah along with his co-founder, Godspower Brain, were quick to admit they need to make their service even more attractive, hence the need for that on their site.
So until then, what do you make of Classvisa and their business model?
Photo Credit: Cultural Marxism.