About five years ago, four young graduates of the Obafemi Awolowo University, Ile-Ife got together to build a pioneering online real estate platform. Originally trading as Estatenode, the business later metamorphosed into ToLet.com.ng. You might remember it as the startup which, barely 2 months ago, raised $1.2m in a Series A funding round led by Malaysia-based Frontier Digital Ventures.
Between them, they have an interesting mix of backgrounds in Engineering, Commercial Law and Estate Management, a combination which has no doubt played an instrumental role in their journey so far.
Techpoint spent an afternoon with the co-founders -- Seyi Ayeni (CTO), Sulaiman Balogun, Fikayo Ogundipe (CEO) and Dapo Eludire (COO) -- at the ToLet office in Ikeja, where they shed more light on their success, struggles and aspirations.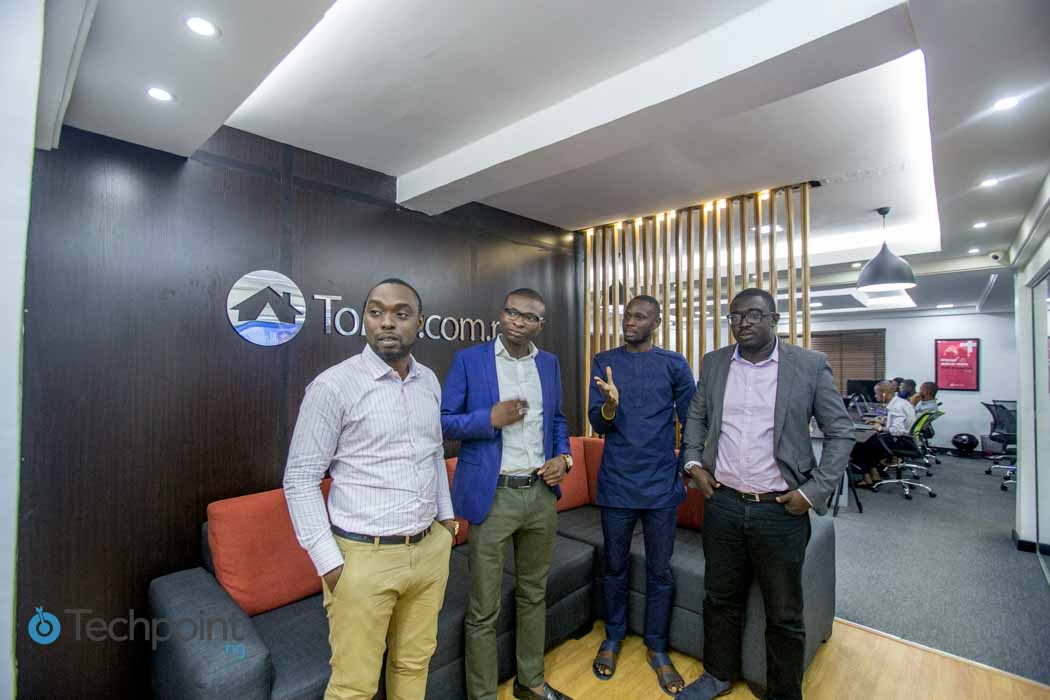 Muyiwa Matuluko of Techpoint

: Congratulations on your successful Series A funding round. It's tough enough raising money in an environment like Nigeria. But you guys somehow managed to pull it off

Fikayo Ogundipe of ToLet: Thank you Muyiwa. Indeed, it is particularly difficult trying to raise money in Africa, especially if you are going for anything above a million dollars. And we are just a bunch of guys from Ife (Obafemi Awolowo University - OAU), with no international experience working for the likes of Google. Nor are we Stanford, MIT or Harvard alumni. These are real barriers people trying to raise money in these climes face.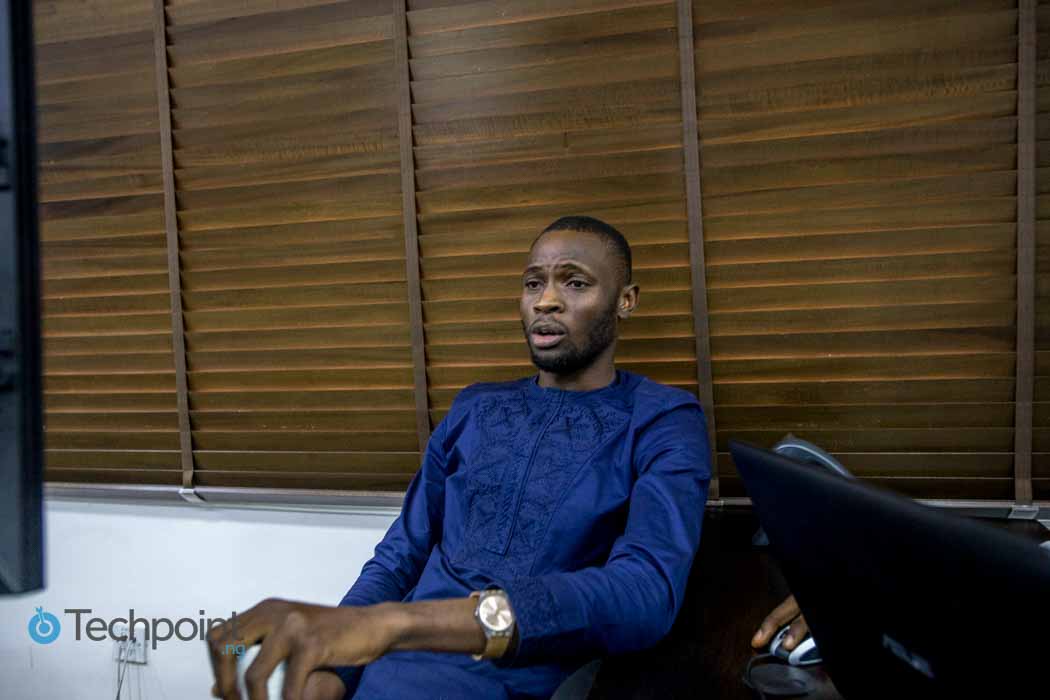 I think besides Jobberman and Hotels.ng, we are the only local guys who have been able to raise over a million dollars. So I think that we being able to achieve this sends a message of hope in these particularly troubling times. As a matter of fact, we ourselves were largely motivated by the chaps at Jobberman because we were classmates at OAU. We honestly believed that if they could do it, so could we. It's a cycle. That's why, despite the fact that we are not the media-frenzy kind of people, we were deliberate about announcing this round. People need to know things like this can still happen.
MM

: How did you guys come together to build the business?

FO: Sulaiman came up with the idea in 2011 I believe. He first shared the vision with me and I was sold. We realised that we needed a formidable team that could help build it so I got in touch with Dapo and Seyi. Dapo already had hands-on experience in Real Estate while Seyi had a reputation as an accomplished programmer; it was a great mix. We had our first meeting in August that year and the rest is history.
MM

: Correct me if I am wrong but, I believe there was barely any existing online real estate market in Nigeria at the time. So why did it seem like such a brilliant idea back then?

Sulaiman Balogun of ToLet: There was Dealfish, which later became OLX. But they were actually a general classifieds platform so as far as we were concerned there was really no one playing in the space. However, in December, just around the time we had managed to vet the idea and were making moves to start building,  PrivateProperty.com.ng came along from South Africa. They acquired a little-known property website here in Nigeria and launched.
So while we were still on the streets hustling, these guys had branded vehicles and venture backing. It was quite demoralising, to say the least
MM

: Naturally, most people would have given up at this point. What gave you guys the conviction to stick it through?

FO: Even till now I really can't answer that question satisfactorily. On paper, it looked like we were really stupid then. But in hindsight, I'd say that nothing beats the passion and desire to solve a problem so hard that you believe you can do it better than anyone who has been doing it for years. So we just kept at it. At some level, the entry of Private Property was the needed validation that there was a market for what we were doing. We honestly believed we could always do it better and faster.
MM

: Personally and collectively, what were the toughest obstacles you had to overcome those early days?

FO: If I could speak on behalf of everyone else, I'd say the biggest hurdle for us, besides capital, was sticking to our dream. All our colleagues appeared to have their lives in order; you could see that they had direction. We, on the other hand, didn't seem to have a clear vision of where we were going. The psychological effect was that we were always in doubt, always in fear of missing out.
Dapo Eludire of ToLet : I agree. Even after 2 years into the business, my parents were still sending me job ads to apply to. Because they couldn't understand what we were doing, they struggled with acknowledging the vision. That alone was a bit of a downer. It can be really difficult when you are unable to convince the only people you look out to for support. You just have to believe in what you're doing and keep going.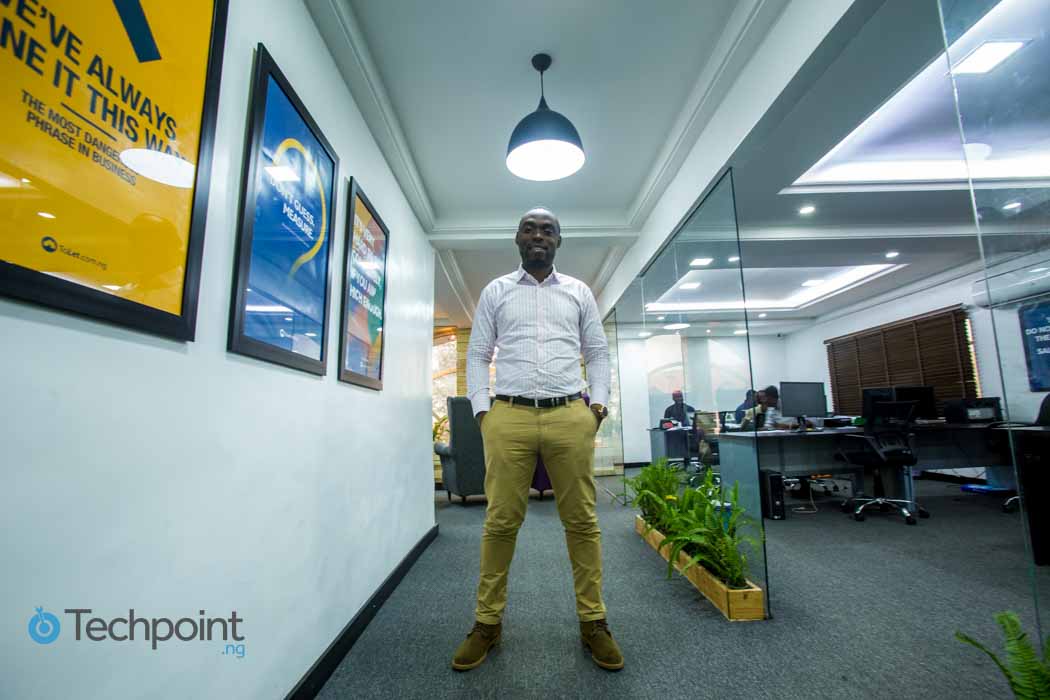 Sulaiman Balogun: Interestingly enough, I  initially appeared to have some sort of direction. Just as I was rounding off my Masters programme, I got a job offer in New York. My dad was really excited. So you can imagine his disappointment when I told him I would rather work on building ToLet. He thought I was mad; he literally didn't speak to me much for over a year. If I had looked from the outside, at myself and what we were doing then, I probably would have thought I was mad too.
Seyi Ayeni of ToLet:  Even without actually looking for jobs, I got job offers from the likes of IBM and Facebook. These were really tempting offers but at that point, we were so passionate about building the business that nothing else mattered.
Dapo Eludire: The irony for me was that my dad owns a real estate firm. As the first born and only son, who happened to study real estate management, it was expected that I would take over the family business. It didn't make sense to my father that I would go against what he had been prepping me for so long. Despite the fact that he is into real estate, he still found it difficult to grasp what we were doing. That has changed now though. He is now one of my biggest fans.
MM

: So at what point did your parents fully acknowledge what you were doing?

FO: I would say after we raised our Series A round, because even after raising $240,000 seed funding from Jason Njoku's Spark, they weren't quite convinced.

SB: The turning point for me was in 2015 when my dad happened to meet with a prominent figure within the technosphere. This person was lecturing my dad about how big the internet can be in Nigeria. When he mentioned ToLet as one of the few business making waves in Nigeria, my dad proclaimed excitedly, "that's my son's company"!

I have never seen my dad more proud of me than that day. Not even when I graduated from law school.
MM

: You guys have been in this partnership for about 4 years now. Was there ever a time you felt like giving up on the partnership?
FO: Never. We've considered giving up on the business but never the partnership.
MM

: So how many times have you considered giving up on the business?

FO: You know when God said in the Bible that we can't count the hairs on our heads right? Yeah, that many times.
MM

: Based on your experience, what advice would you give young entrepreneurs looking to raise money for their startup?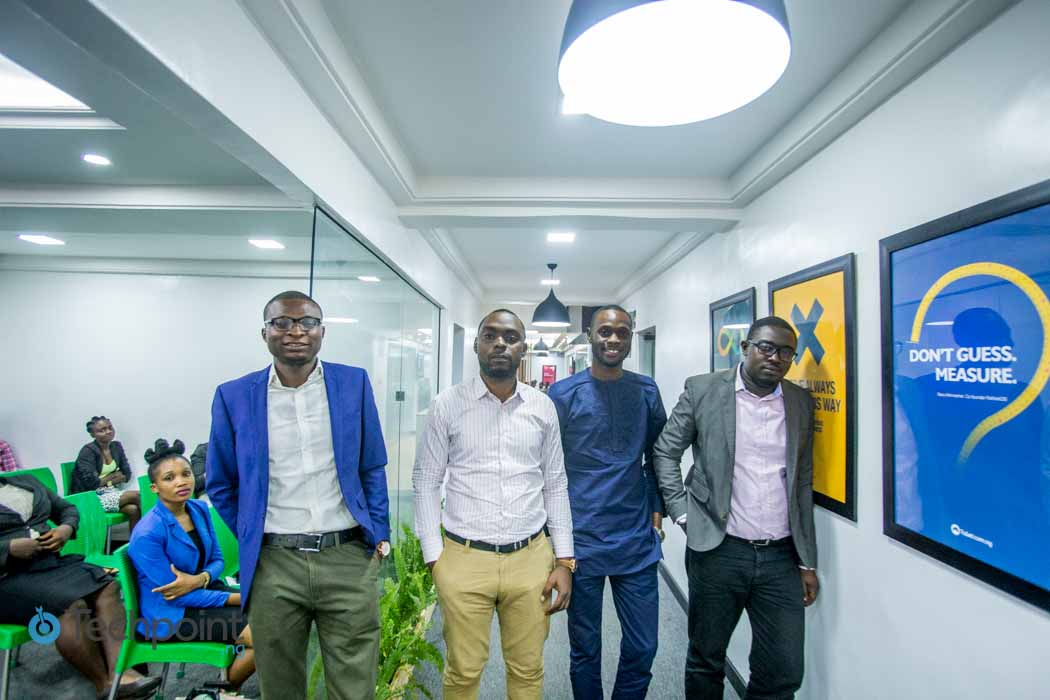 FO: First you have to be passionate. As long as your aim is not to be 'cool', but to actually solve a problem that really exists, you're on the right track.
Second is the market. Your idea could be fantastic but if your market is small, you can't really attract investors.
Another thing is timing, which is a bit technical. I know someone who tried to build a similar business in 1999 and it never worked. Some markets take a while to get ripe but when they are ripe enough, even a substandard product will get massive traction.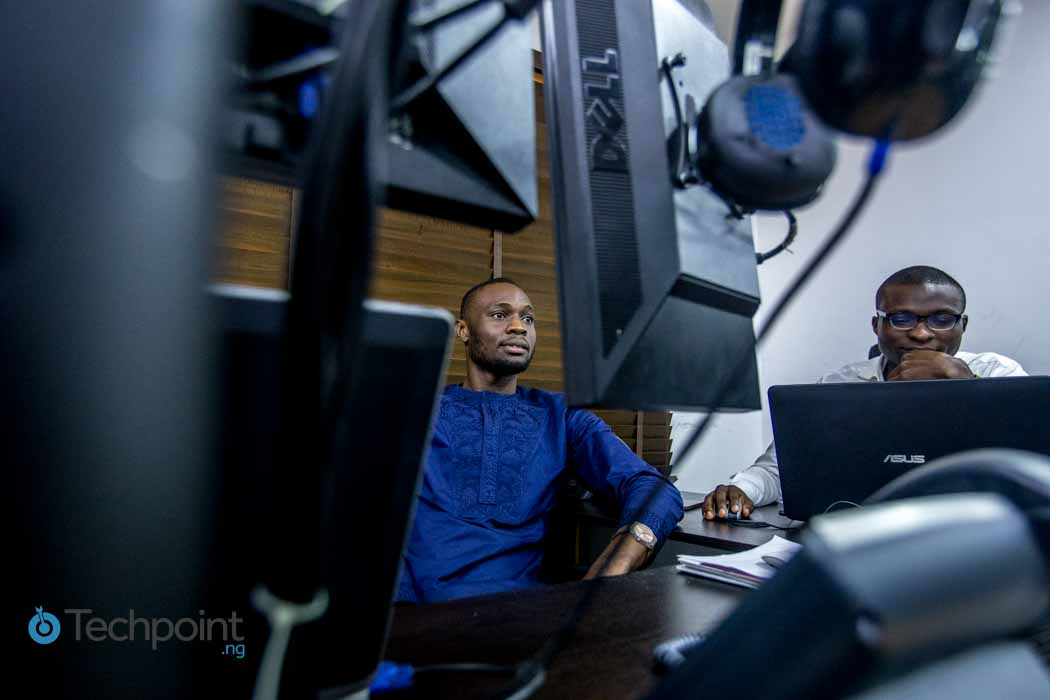 Even in the early days, when we thought our product wasn't up to standard, we still attracted offers from Spark, acquisition of talent from MIH and some level of interest from Rocket Internet. My point is that, you should be sure of your market and that your timing is proper.
Once all these are in place, the next thing is to reach out to as many investors as possible. When we were trying to raise our seed fund, we reached out to potential investors on every platform we could find them -- LinkedIn, VC4Africa, Angel List, you name it. We got all kinds of responses, a lot of them condescending, a few of them encouraging. Eventually, we were able to get Spark to invest.
MM

: What's the big picture for ToLet within say the next 5 years?

FO: It's quite simple. We want to get to a point where anyone looking to rent or buy property in Africa thinks of ToLet.com.ng first.

Suggested Read: The mouthwatering investment that could make or break ToLet.com.ng