The launch of the Infinix Zero 4 and Infinix Zero 4 Plus a few weeks back has raised considerable buzz in the market. Their predecessor the Infinix Zero 3 was a premium device with high end features, and the Infinix Zero 4 Plus is looking like an upgrade from it.
Let us unveil this review unit and see what it packs.
Specification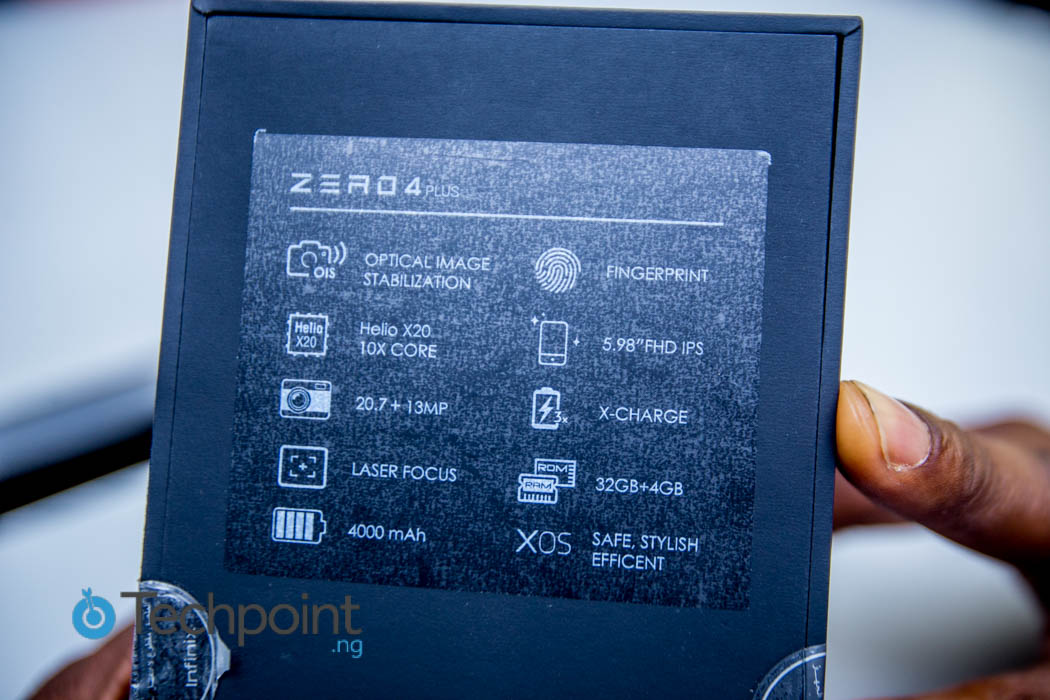 Android  6.0 Marshmallow
5.98 " Full HD Screen
Helio X20 Deca Core Processor
4GB RAM
32GB internal expandable memory
Dual SIM capability- Micro SIM cards.
20.7MP Auto-Focus rear camera with dual Laser Focus
13MP front-facing camera with Flash
4,000mAh non-removable battery
Fingerprint Identification
USB Type C 
The box
In line with the new trend Infinix Mobility has adopted, the box of the Infinix Zero 4 is an all black affair with with some letterings done with white paint.
A moisture resistant nylon wrapping is wound tightly around the box to keep out water and dampness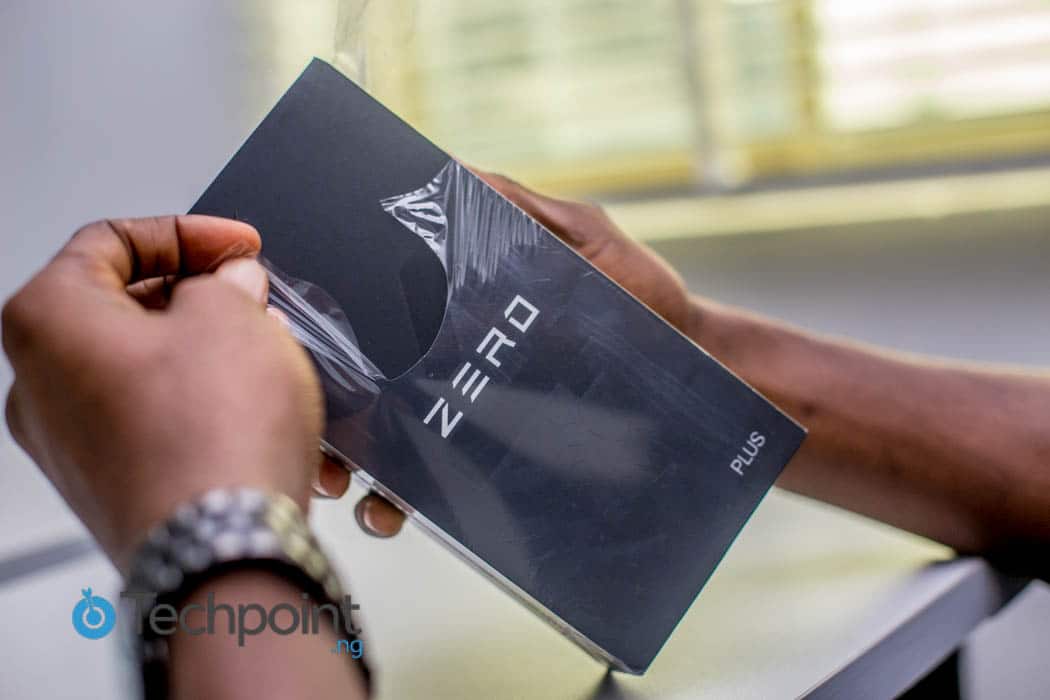 Quality assurance seals are on the left and right side of the box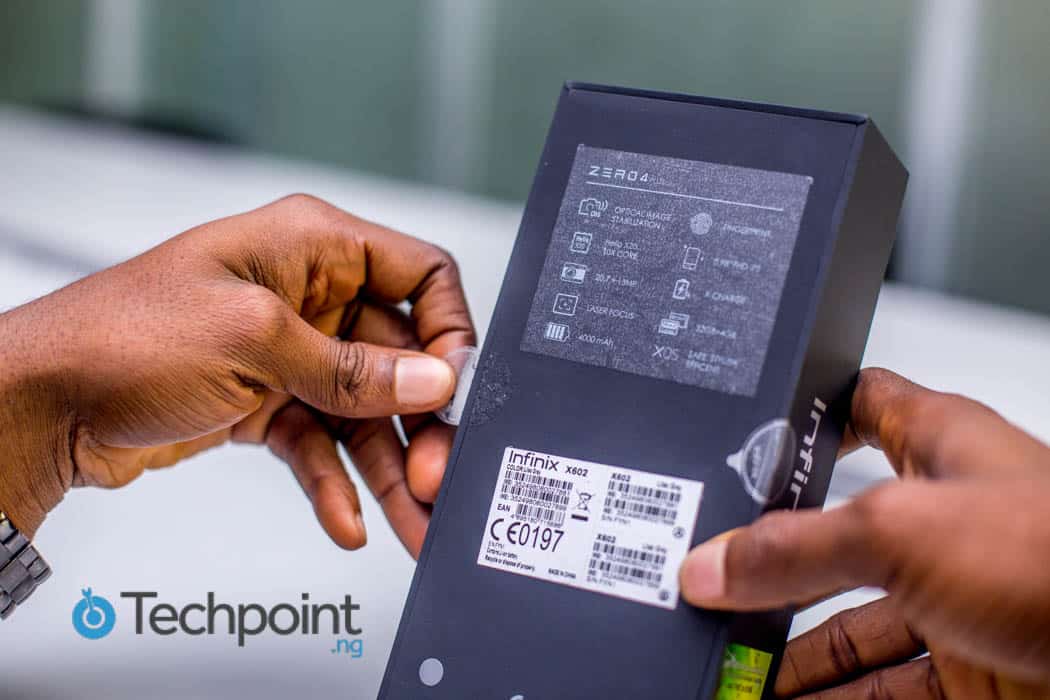 Inside the box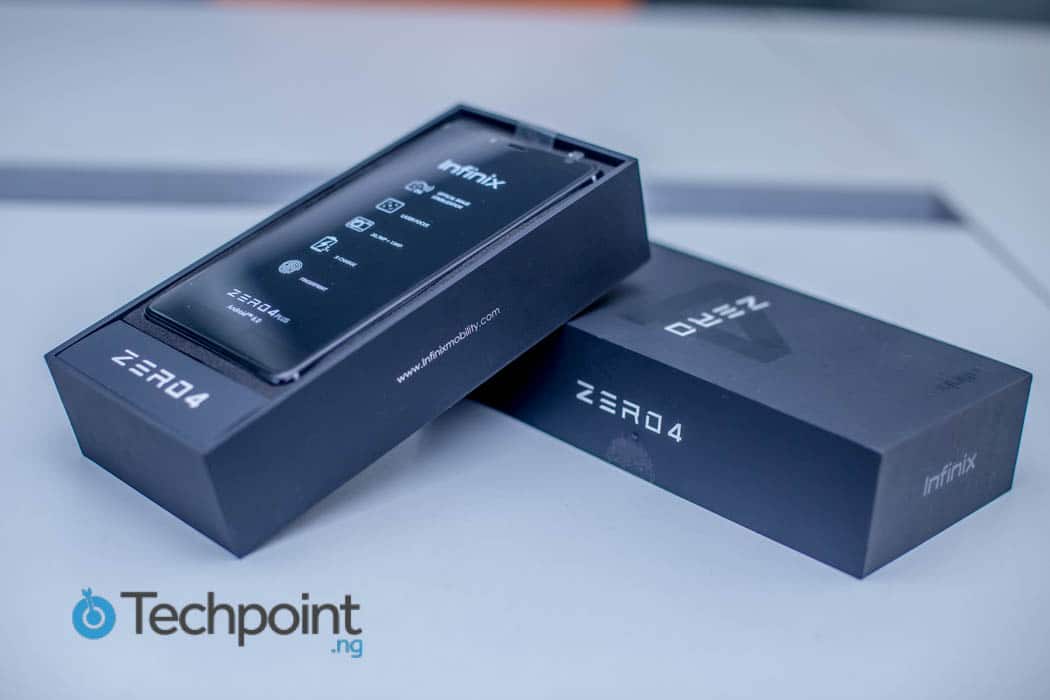 The box is a cover styled package, so the top has to be pulled upwards to reveal content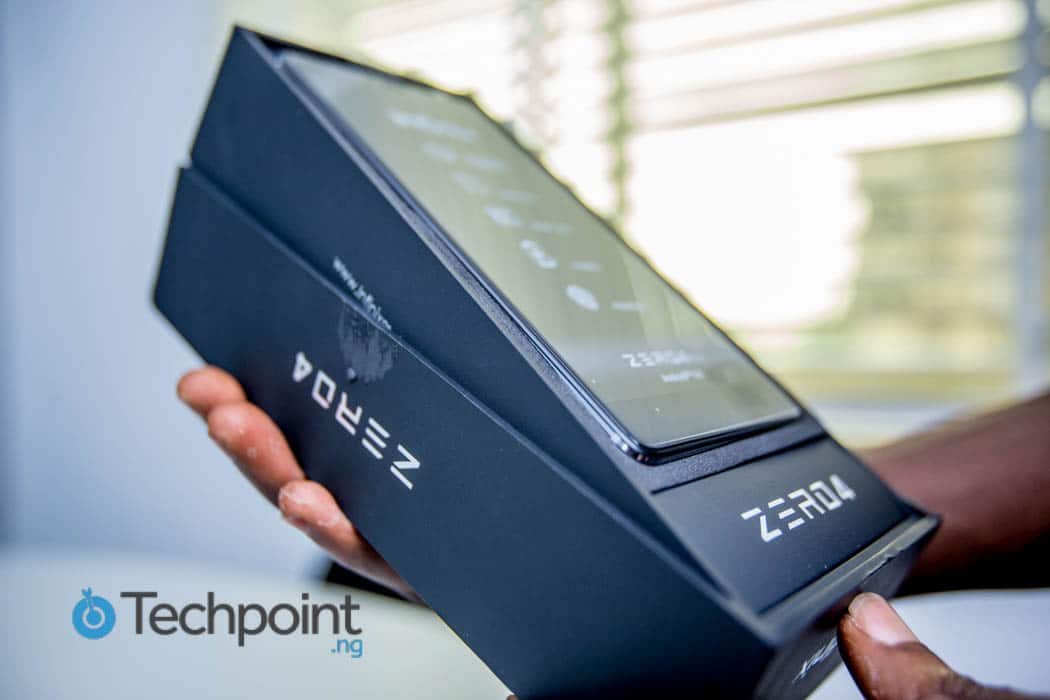 The accessories contained in the box of the Infinix Zero 4 Plus are;
1 unit of the phone
1 power adapter
1 USB cable
1 plastic case
1 user guide in English Language
1 pair of earphones
1 SIM ejector pin 
1 screen protector film
Accessories that came with the Infinix Zero 4 Plus are the usual in most phone boxes except for a small twist; the earphones came in a new stylised pack of its own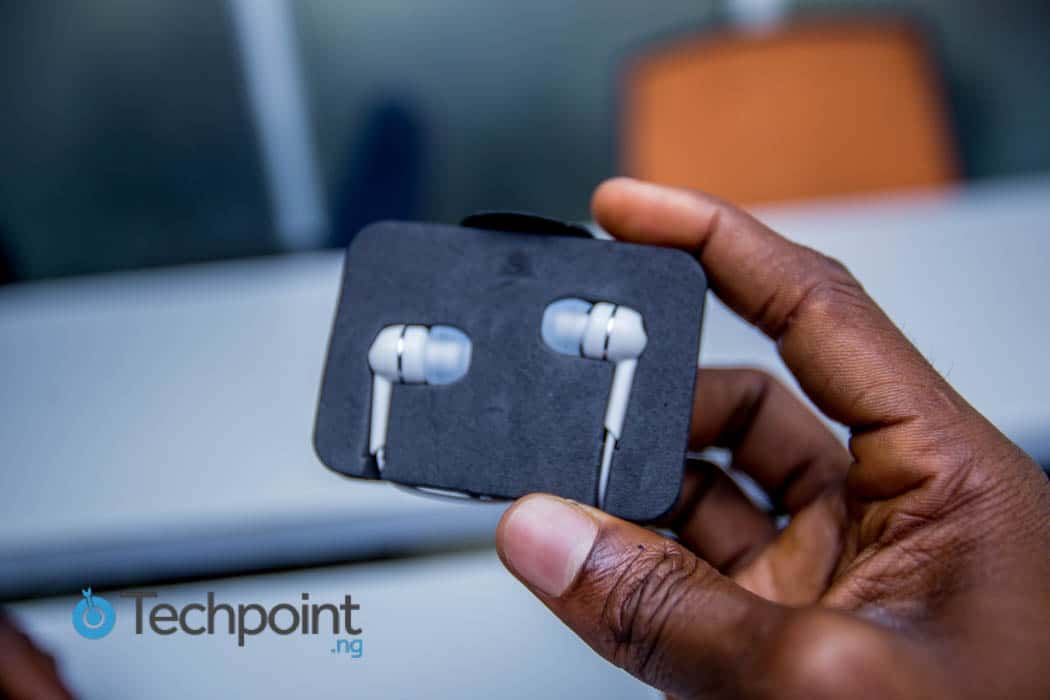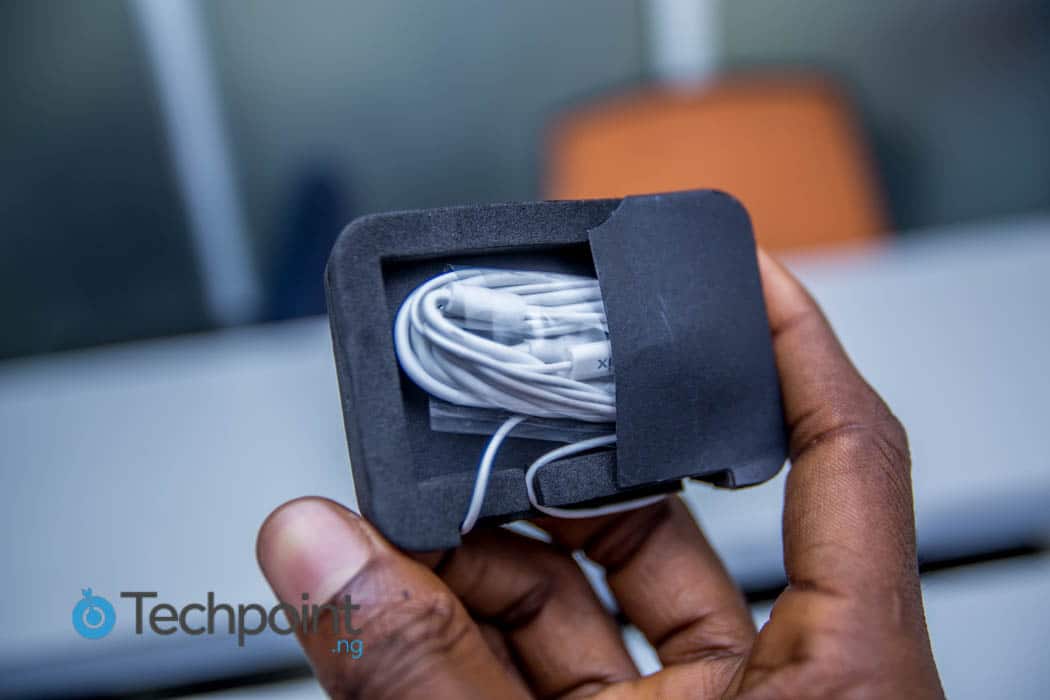 The device
Taking a closer look at the external features of the nearly 6'' device.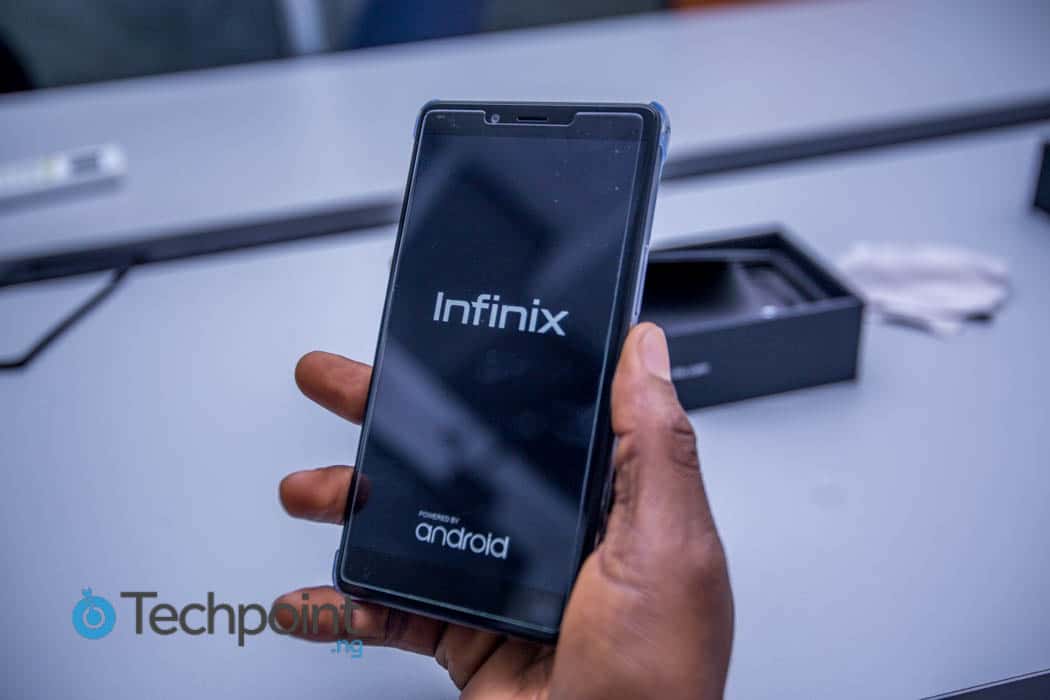 Headphone jack is at the top of the Infinix Zero 4 Plus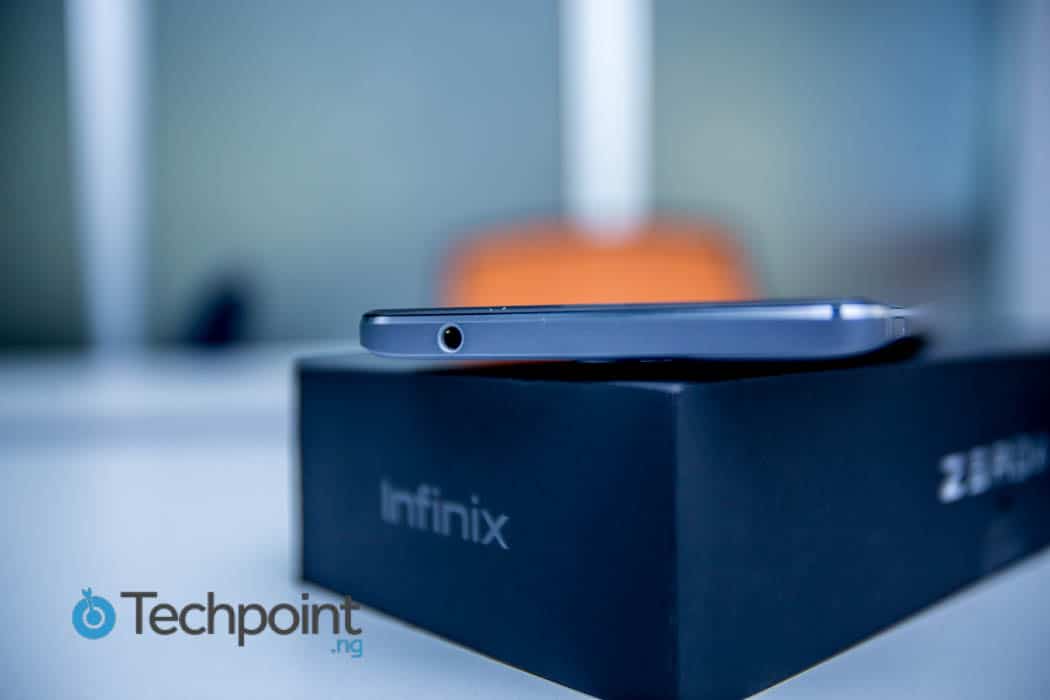 The 13 MP front facing camera and flash is on the top corner in front of the Infinix Zero 4 Plus
SIM tray is on the left hand corner below the band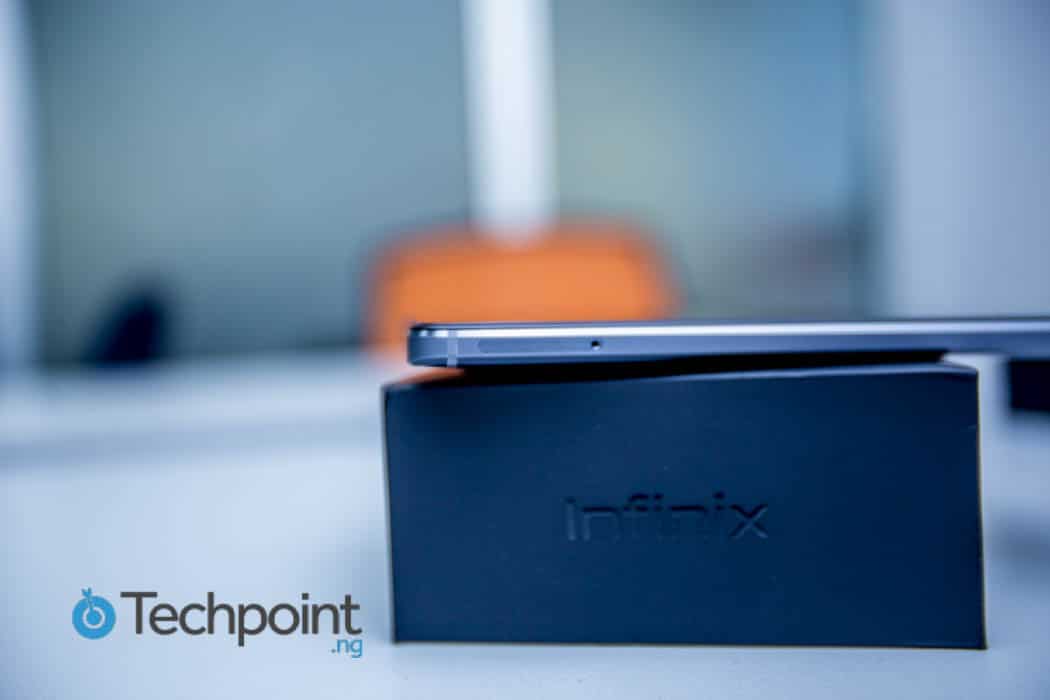 The SIM tray can be accessed by pushing the tiny hole inside with the ejector pin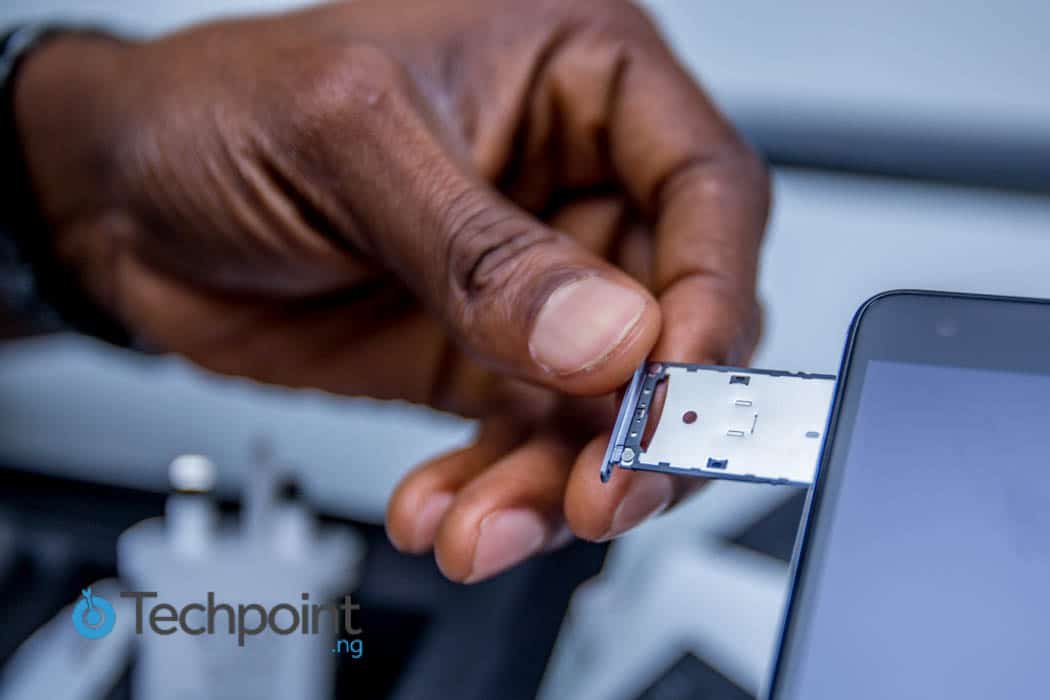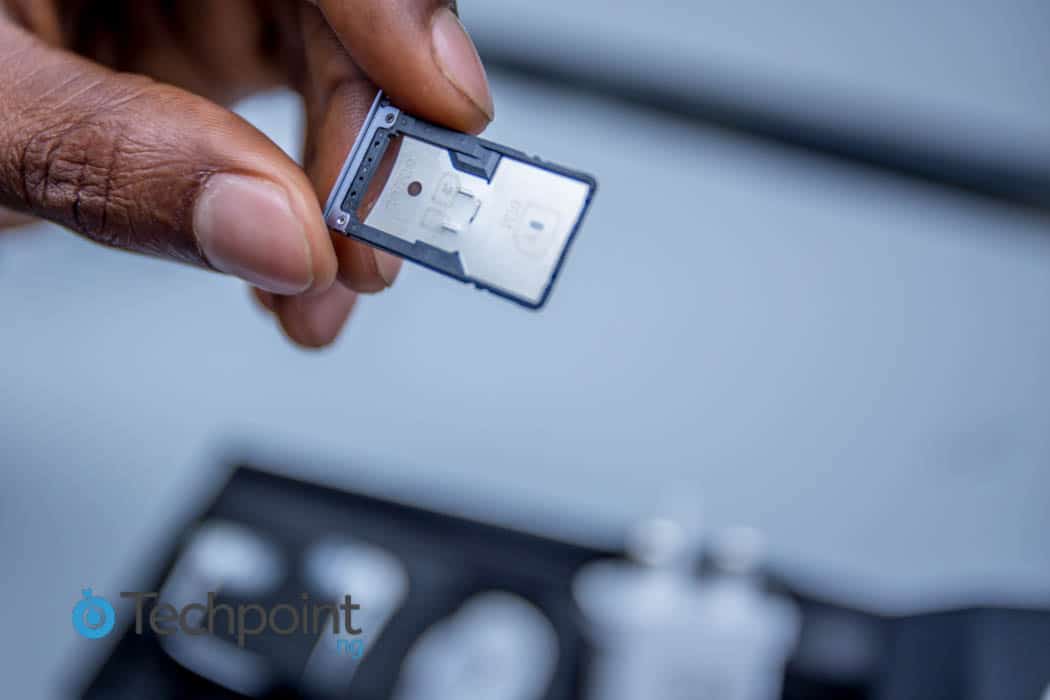 Volume rocker and power button are both on the right side of the Infinix Zero 4 Plus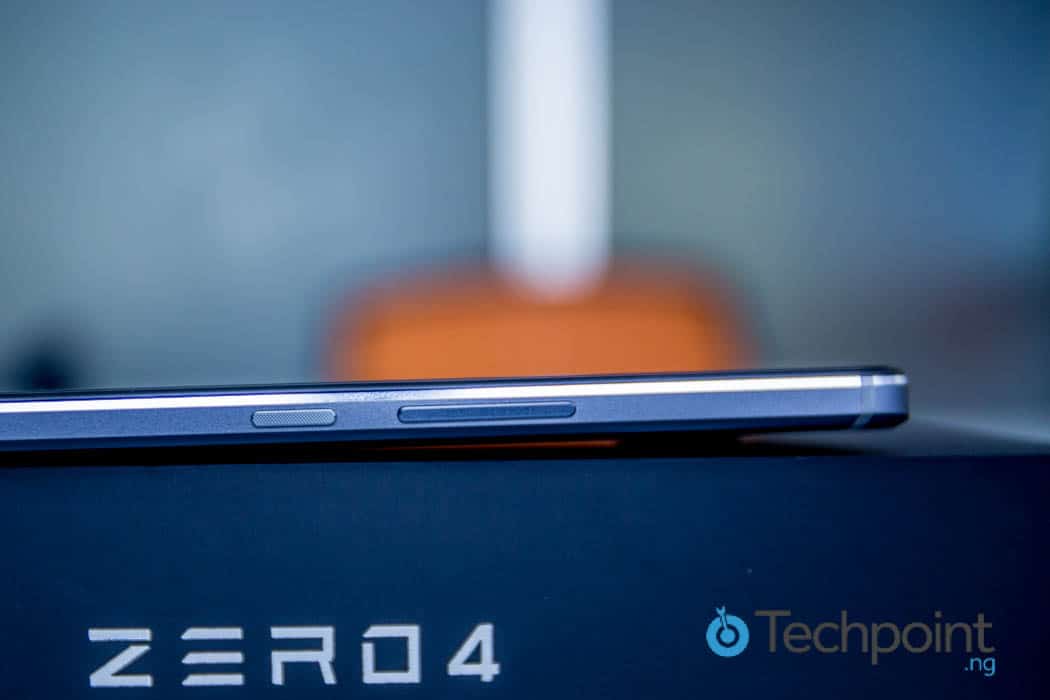 The speaker grill and USB is under the phone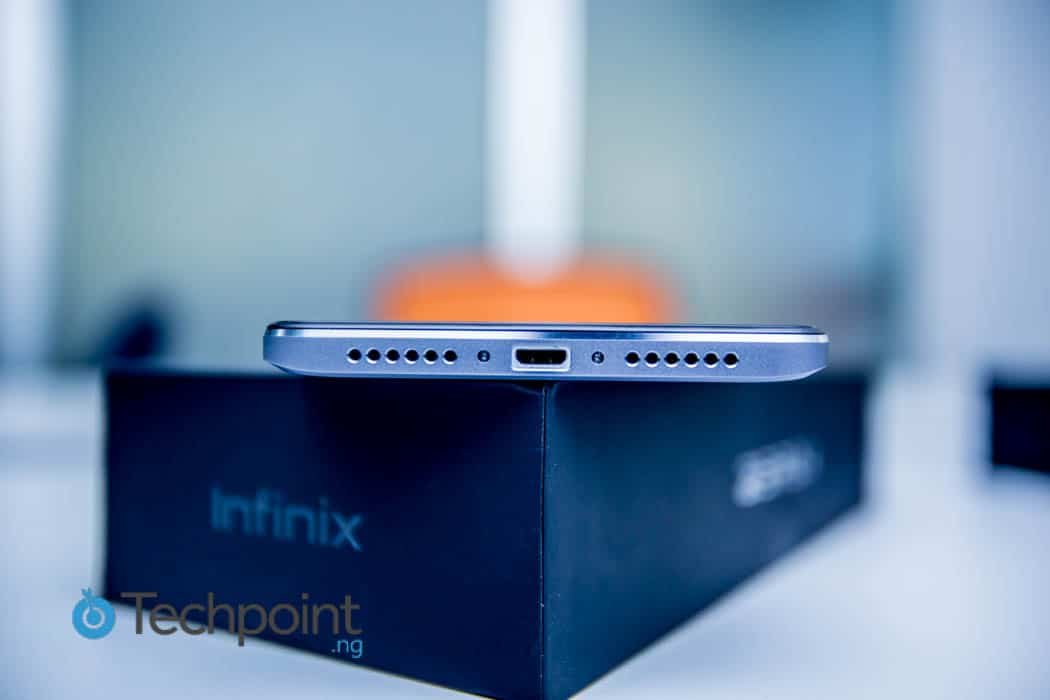 The 20.7 MP primary camera, flash and finger print scanner is behind the Infinix Zero 4 Plus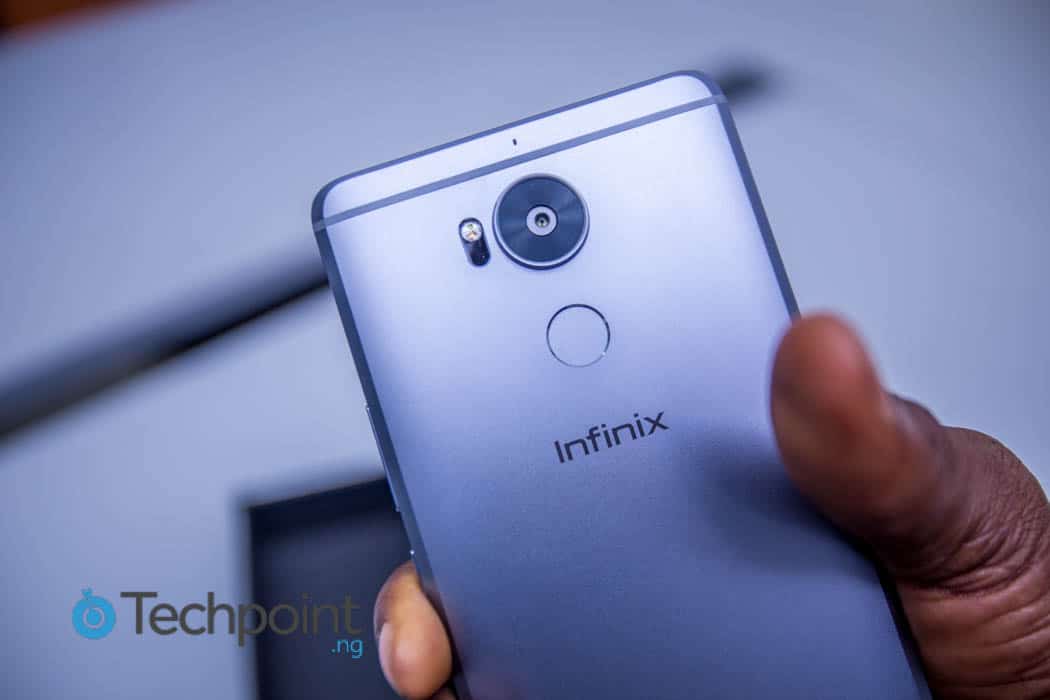 First Impressions
I cannot make up my mind if the Infinix Zero 4 Plus is a large phone or not. When the plastic cover is fitted on to the device, it reduces its size considerably, but still adds a meaty bulk to it at the same.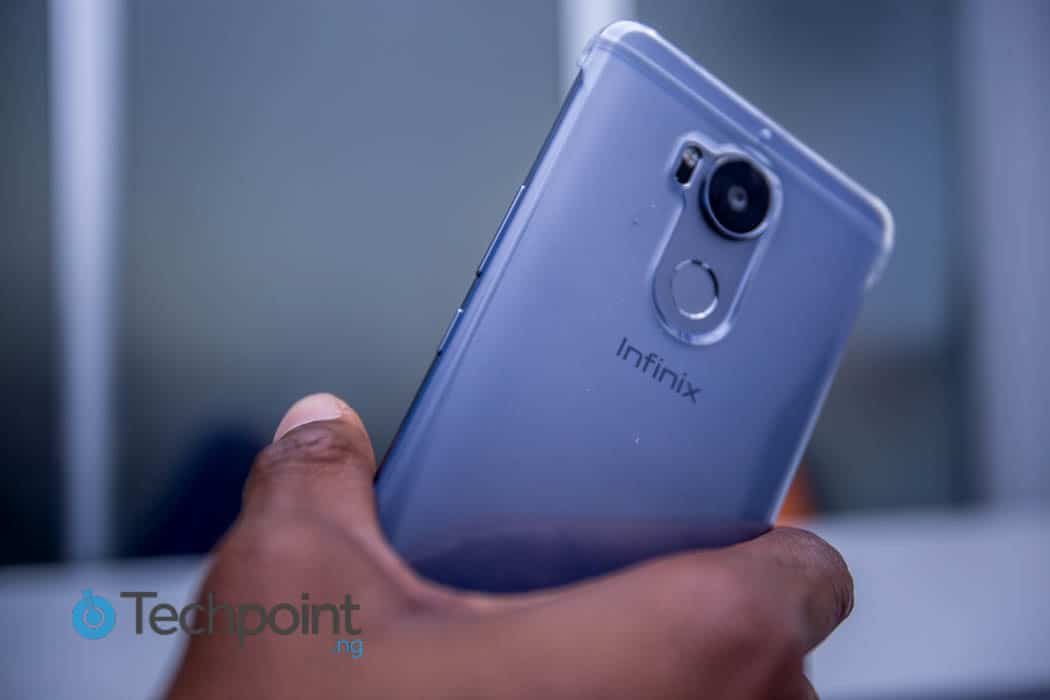 The screen is large and extra sensitive with multi colours, it will make for an effective multimedia and gaming device.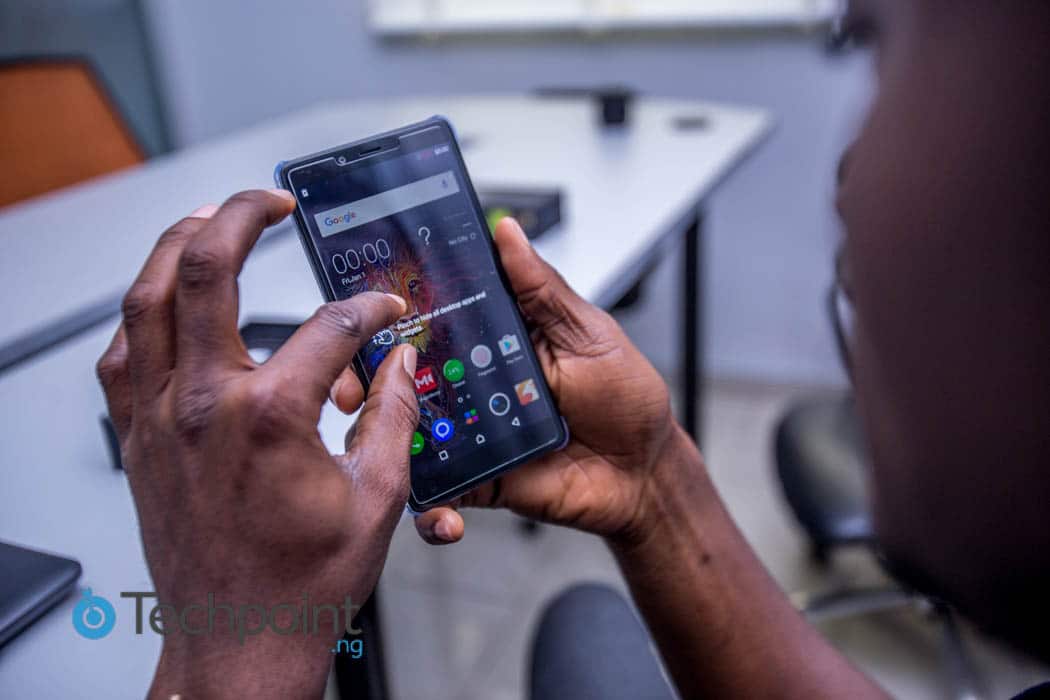 The Infinix Zero 4 Plus currently retails for ₦94,600 on ecommerce stores and until a full review, I cannot authoritatively say if its worth the price or not.