The launch of Linda Ikeji's very own social networking site -- Linda Ikeji Social -- nearly broke the Nigerian internet on Tuesday.
Bearing an uncanny resemblance to Facebook, Linda Ikeji Social (LIS) allows users to create a profile, post pictures, add and search for friends, as well as share what's on their mind.
The long term plan for LIS, supposing the execution is flawless, will be to rival Facebook in Nigeria. Of course it is an herculean task, but it is unlikely anyone will wager against Linda Ikeji Social (LIS) pulling it off all the same.
Even tech 'heads' who (ostensibly) know better are afraid to prophesy doom for Linda Ikeji Social.

— mogwai. (@TheVunderkind) November 1, 2016
LIS is offering incentives including shared ad revenue and $3 rewards per original user-sourced news to catalyse engagement.
According to Linda Ikeji:
"There's a lot of money from advertising on social media, a lot of brands put money on popular online platforms and we want to share some of the money we make on this platform with our users,"
The strategy appears to be very effective. Barely 48 hours after it first launched, the platform already lays claim to over 50,000 users and counting.
Almost 50k users on LIS in 24hrs. Chuffed! Thanks guys! If you haven't signed up, please join us on https://t.co/7vKviiDjzG

— Linda Ikeji (@lindaikeji) November 2, 2016
And from all indications, most of these users are not just nominal, they're quite active.
Why Linda Ikeji Social may pull through
In all this, Linda Ikeji is not resting on her oars. She has already begun mounting massive billboard campaigns to generate interest and awareness around LIS.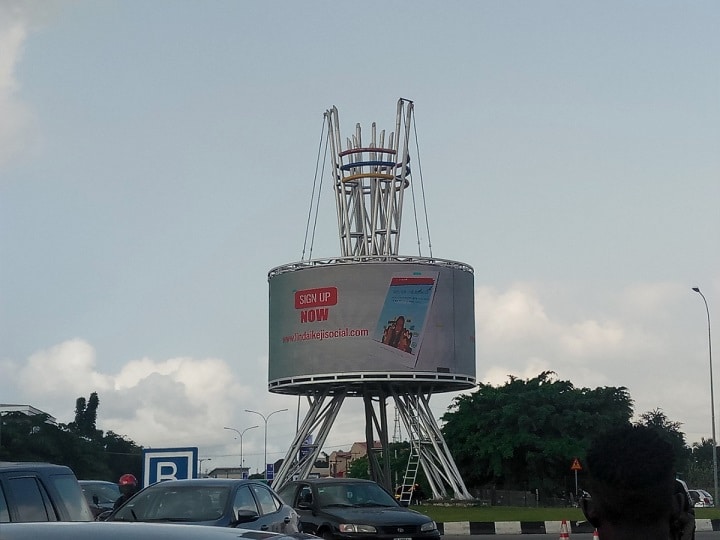 Besides, if there's one thing we've learnt from the entire story of Linda Ikeji, it's not to underestimate her audience. With an audience that is primarily driven by selfless love for the famed blogger, Linda appears to have gained a set of loyalist to her course. While Linda Ikeji's Blog (LIB) has thrived for nearly a decade for this reason, the shared revenue approach will only serve to add new sets of loyalist to this same course.
However, running a social networking platform requires heavy investment in tech. This involves assembling a team of world class engineers to monitor the platform on a daily basis. The site went offline briefly, barely two hours after in launched on Tuesday. Following that was an extended period of over 12 hours where early adopters were unable to activate or login to their accounts. These are signs of how things could go wrong if the tech side isn't accorded due importance.
No doubt, LIS is still far from a finished product. The site still needs a lot of improvement in the area of usability and engagement.
For instance, Facebook algorithms are so powerful that they can dictate the tone of one's feed; either by ensuring that the feeds contain only the things specific to the user or by creating unique features that keep such user completely engaged. This is currently lacking in LIS. But then again, Linda Ikeji's financially incentivised approach to user engagement might well prove effective in the long run.
I keep telling these "intellectual" to study the Linda Effect as a part of contemporary social anthropology. https://t.co/q3xJzW5NDU

— Funmi Iyanda (@Funmilola) November 1, 2016
The media company twist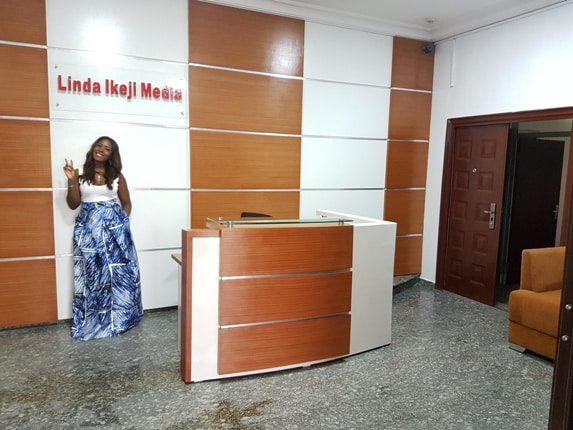 Indeed, LIS does take the mould of a social networking site. However, its true nature still remains elusive. While the inability to predict the true form of LIS is a bit worrying, it also what makes it unique perhaps.
In August, Linda Ikeji announced she would be expanding her business to include other forms of media like online TV network, an online radio station, a music website, and something else she called "LIS." Even so, the gesture was applauded. But truly, everyone was clueless about how this was going to happen.
But somehow, LIS speaks of Linda's lofty intention and how she was going to bring them to fruition. Still at its early days, it remains to be seen what LIS will evolve into, but there's every possibility that it will be a parent platform to Linda Ikeji's growing army of subsidiary companies; allowing her to combine all of these functions in one single platform.
Being that the case, the possible stream of untapped wealth this will open up for Linda Ikeji is really terrifying. In all of this, one wonders if LIB could well end up as her least engaging platform.
While Linda Ikeji stated explicitly her intention to take on Facebook in Nigeria, the viability of that remains to be seen. For all we know, Facebook hosts a meagre 18 million of Nigeria's 97 million strong internet population. There just might be enough space for both of them.