The NCC reported last year that telecoms subscribers in Nigeria spend an estimated ₦238 billion on the purchase of airtime on a monthly basis.
Apparently, people like to remain connected with friends, loved ones and business associates as much as they want to keep up with other fulfilling activities.
Emeka Akano and Chinedu Onyeaso, having tried their hands on a couple of ideas that were not scalable in the Nigerian market, stumbled on a survey released by the National Bureau of Statistics (NBS) in collaboration with World Bank in 2014.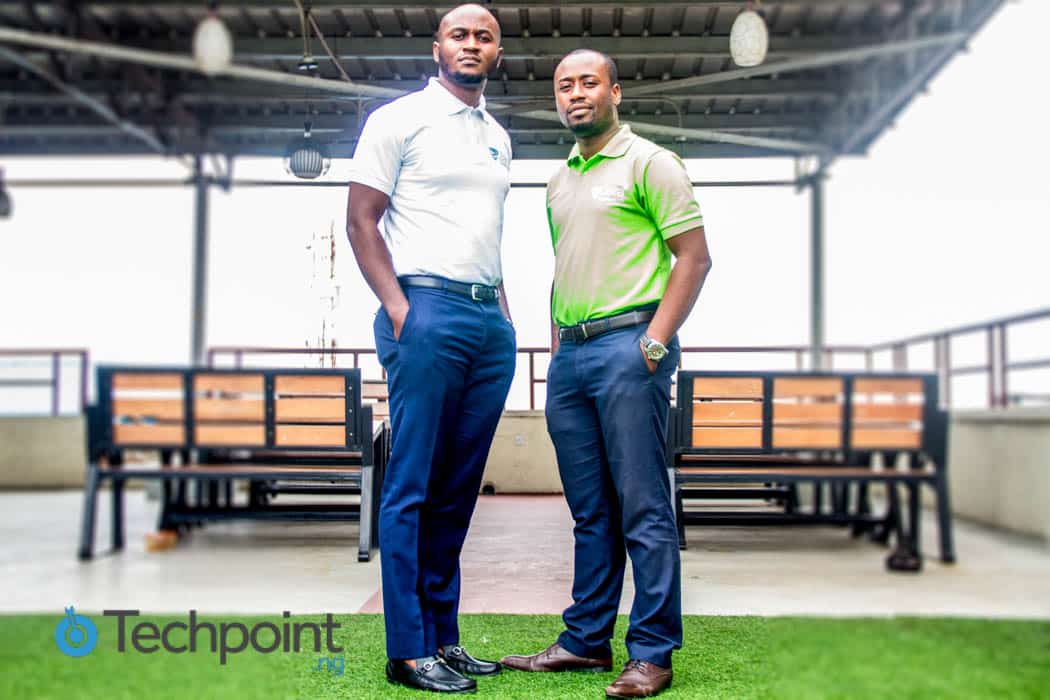 The survey was insightful and revealing. It showed that in the fiscal year of 2012/2013, Nigerians spent more money on airtime top-up than they did on household items. About ₦450 billion was spent monthly on recharge cards alone in that period, where active GSM subscribers were just a little above 120 million.
It was also evident that the airtime reseller market in Nigeria was quite saturated. However, the distribution is still traditional as opposed to virtual. Therefore, with a mission statement to give its users "everything and more" for virtual airtime purchase, Jara was launched.
The extra offer
The word Jara is a popular slang, with etymological roots in the Yoruba language, which means "extra". Apparently, it communicates the value Jara offers both its users and clients in the local context.
So in addition to the convenience of buying airtime virtually, users get to access discount coupons for every transaction on Jara. The shopping coupons can be redeemed from merchants signed to the platform.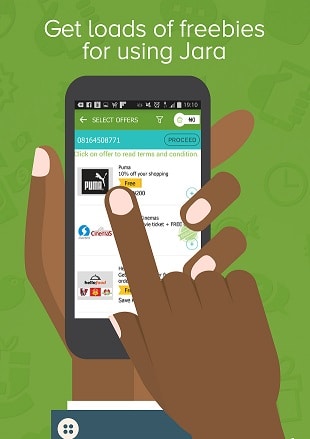 "We want to give you extra value for those routines bills," says Emeka.
Brands on the other hand leverage Jara's platform to reach out to targeted audiences and gain consumer insight. This, Emeka says "leads to a win-win situation for both brands and the users."
Ultimately, "this will allow users save on other things that suit their lifestyle while making payment for routine bills," Chinedu adds.
The revenue model
"We've made it possible in a way that for every transaction the power is in the hands of the users to choose the kind of rewards that they want."
The revenue model of Jara is interesting, considering that Nigerians are usually sceptical of freebies. However, the model appears to be quite simple. Rather than advertising on a billboard or exploring other traditional forms of advertisement, Jara convinces the brands to give a fraction of their advertising budget as a discount to customers.
This strategy enables the brands to reach their targeted audience/customers while reducing the cost of advertisement. And as a re-seller, Jara makes a certain commission on the airtime purchase.
Targeting specific needs of users
In the course of maintaining an open relationship with brands, Jara is well positioned to negotiate "more" discount coupons for users. However, this is yet to take a complete form as the merchants currently available on Jara are still few. The problem with this is that users are restricted to offerings from a handful of merchants which may not necessarily cater for their specific needs.
This is a problem, however, it is not peculiar to Jara alone. In recent times, startups often find it difficult to convince brands to come on board at an early stage. Jara founders have no problem with this. They hope that more brands will hop on and deals on their site will become consumer- specific in no time.
So far, the choice of brand selections is based on market demand. "In doing our pilot, food coupons have been more appealing to users," Emeka says.
The big picture
"We're basically at a point where we feel comfortable with the product, our users and the revenue," says Chinedu.
Jara is focused on smartphone users, who apparently constitute a large part of the Nigerian population. And as smartphone and internet penetration (currently at 38%) continue to increase in the coming years, bill payment is looking likely to be done virtually and through the convenience of a mobile phone.
Asides giving more value to their clients, the organization also gives back to Nigerian children. Emeka and Chinedu say anytime you use Jara for your transaction, a percentage of your charge gets donated to a non-governmental organization for the education of a Nigerian child.
https://www.youtube.com/watch?v=3LULSP9L9pk
Jara is officially launching today. This startup will be joining the league of innovators that is set for the internet revolution which will rock the country in the days ahead.
You can download the Jara app here.