In the wake of the Nigeria's independence celebrations earlier this week, the National Assembly passed eight outstanding bills received from the House of Representatives for concurrence. The eight bills, which are all primarily amendments to existing laws where presented to the House in December, 2015 excluding the National Agricultural Land Development Authority Act which was read in the house on March, 2016.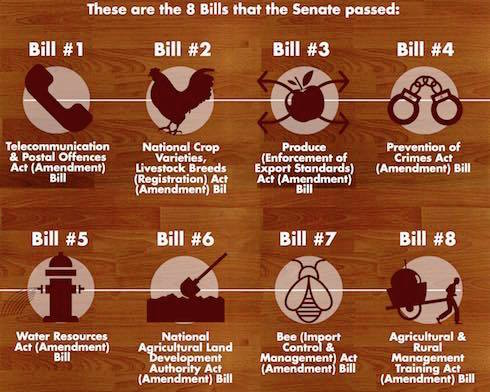 One major highlight of the bills passed is the amendment to the Telecommunication and Postal Offences Act sponsored by Hon. Lynda Chuba Ikpeazu. The Telecommunication and Postal Offences Act creates offences and punishments for acts against telecommunications and postal services.
The amendment of the Telecommunication and Postal Offences Act increases the amount of fines paid by the offending party(s). According to the Policy and Legal Advocacy Center there are 780 bills currently in the 8th House of Representatives. But the Senate has passed eight bills geared towards increasing some of the prescribed penalties, fines and compensations for non-compliance with the Acts.
Though Nigeria is currently undergoing recession, the moves by the Senate and House of Representatives to pass bills, in a bid to increase revenue generation, is expected. However, increasing levies doesn't help improve the telecommunication sector which still faces several challenges. The focus should actually be on how to enforce telecom infrastructure as 'Critical National Security' as provided by the Critical Infrastructure Bill, 2015.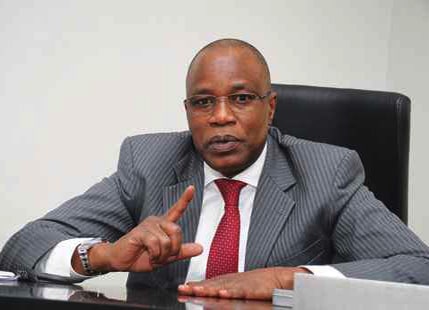 Director of Consumer Affairs, Nigerian Communications Commission (NCC) Alhaji Abdulahi Maikano who represented Prof. Danbatta at the 78th Telecom Consumer Parliament assured telecoms stakeholders that the Commission is looking into the various challenges within the sector.
Alhaji Abdulahi said that "to resolve multiple taxation and Right of Way challenges, we have adopted a pragmatic approach, and one of the platforms used by NCC is the engagement of the Governors Forum through outreaches. Ogun State Governor, His Excellency, Ibikunle Amosun recently ordered for the unsealing of 47 base stations hitherto under lock and key before my visit to the state."
The passage of the Critical Infrastructure Bill at the National Assembly, so that telecoms infrastructure will be declared as national assets, will help reduce the occurrence of the sabotages of communication assets. The Senate ,through the passing of the eight bills, has proved that it is possible to fast track bills.
The 21-point resolution passed by the Senate on the economy stated that it would fast-track all economic related bills. Fast tracking bills that can help improve Nigeria's communications sector will further help improve the economy.