Following Muyiwa's analysis on the company's re-evolution, I decided to pay a visit to VConnect office in Lagos Island. My hope was to get a better sense of the team culture and, of course, subject the space to the scrutiny of my camera lens
Gbenga Onalaja, Content and Copywriting Lead at VConnect, was my tour guide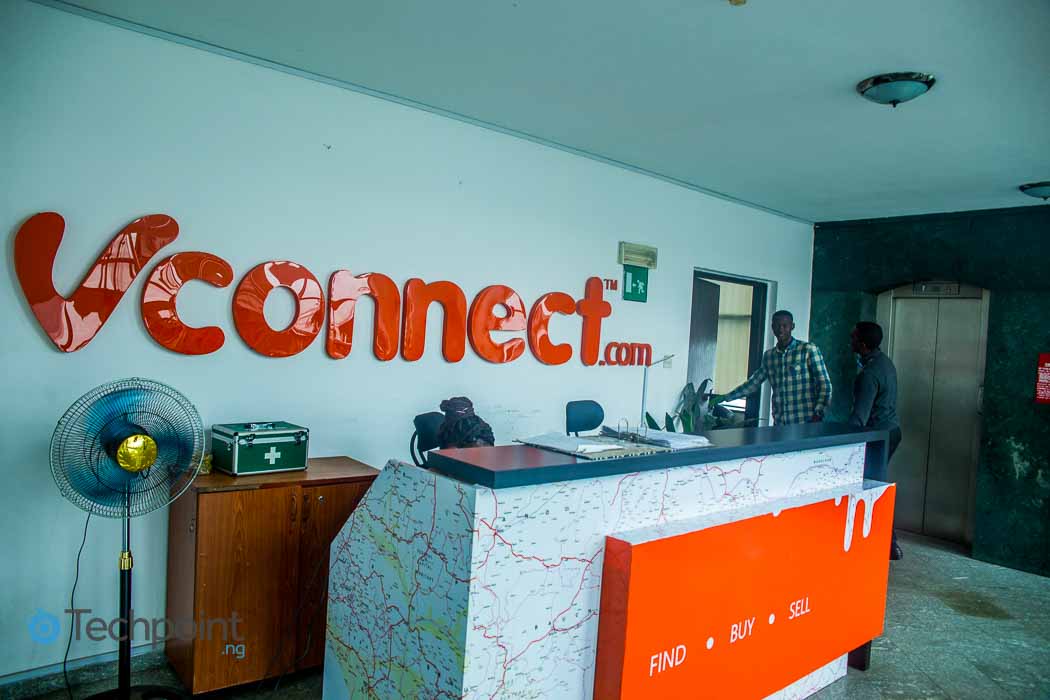 Let's go in, shall we?
A Conference room at the entrance?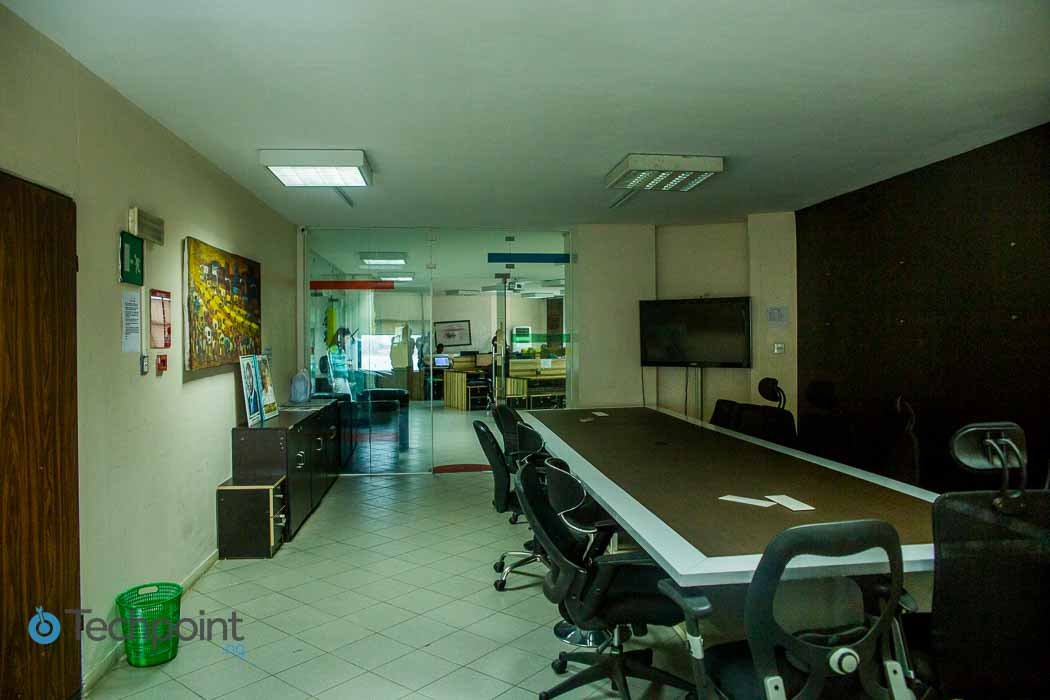 Not exactly. This area originally housed the VConnect sales team. Now it serves more like a makeshift meetup point.
Going into the office proper ..
With relaxed boundaries, teams are often shuffled and encouraged to work from different places
The product, marketing and customer support teams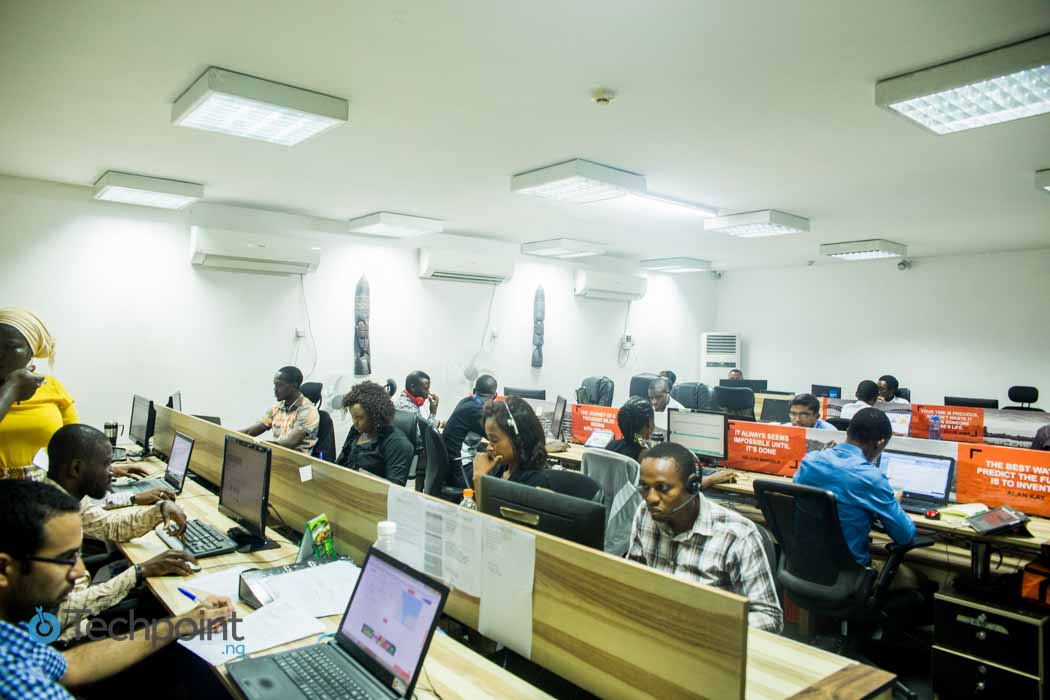 The sales team area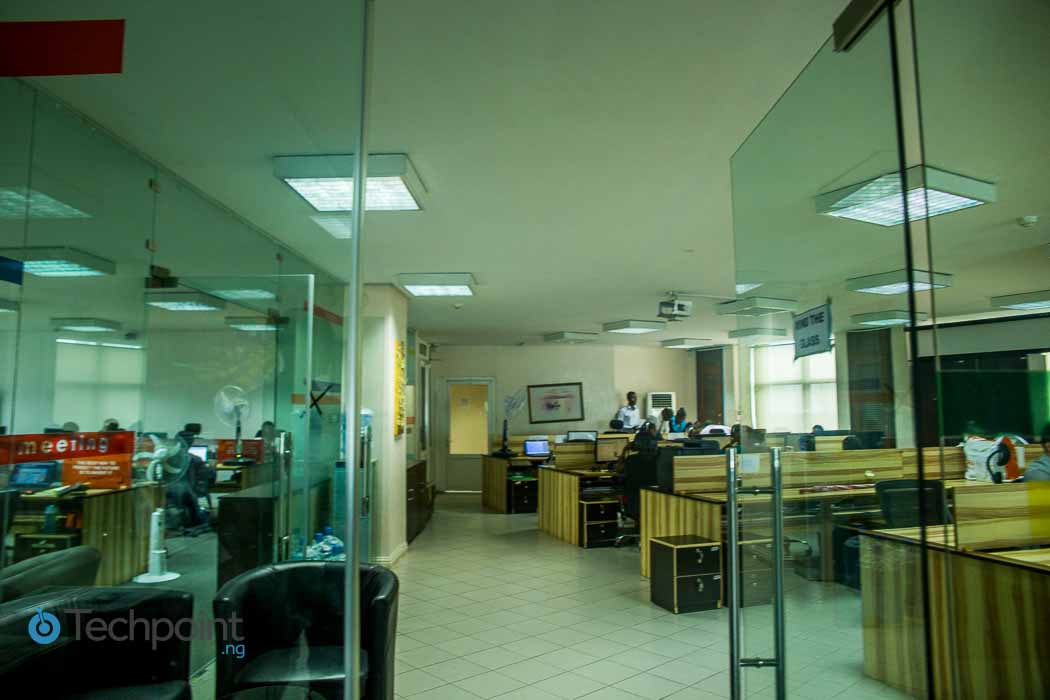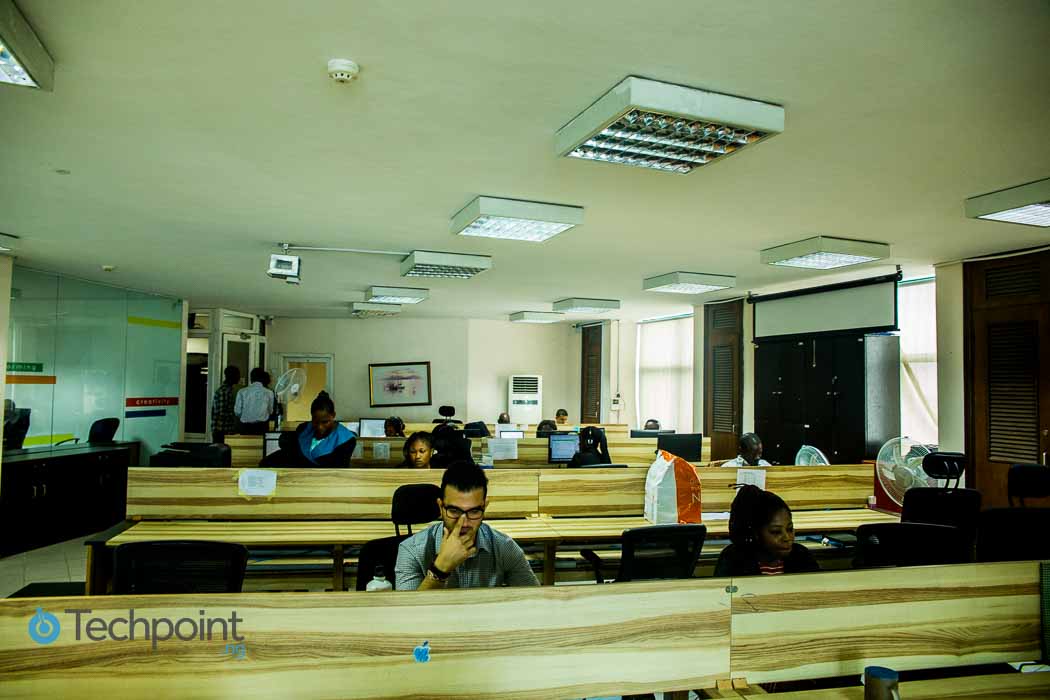 The area appears empty because most of the sales team were on the field, where they really belong.
Team culture
'Deepankar Rustagi is the founder and General Manager of VConnect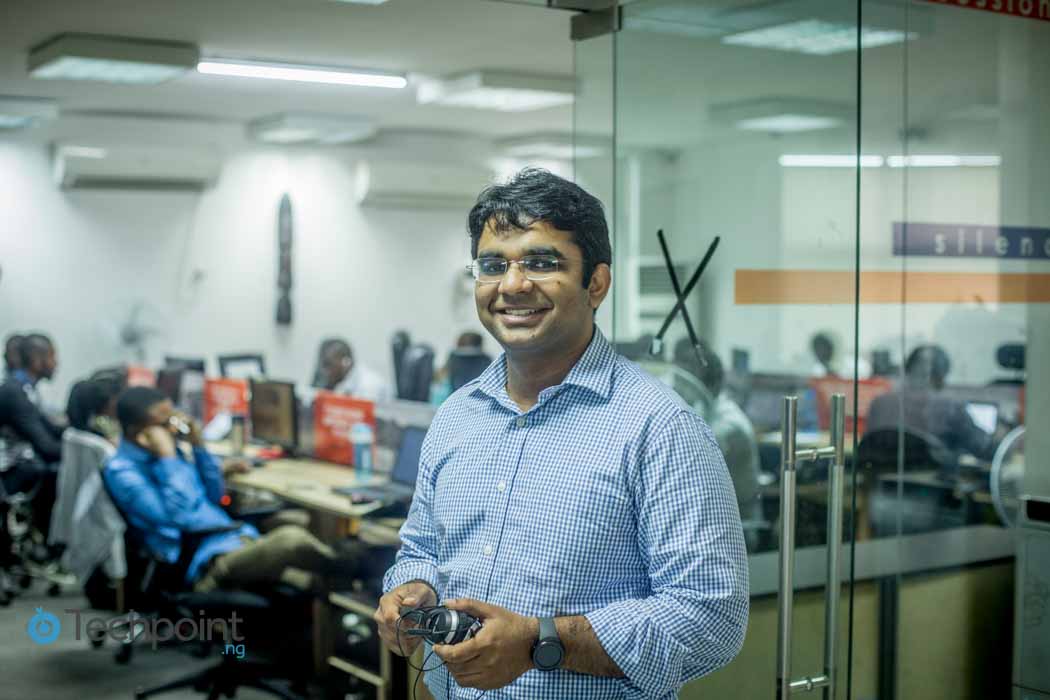 Here is his lounge ...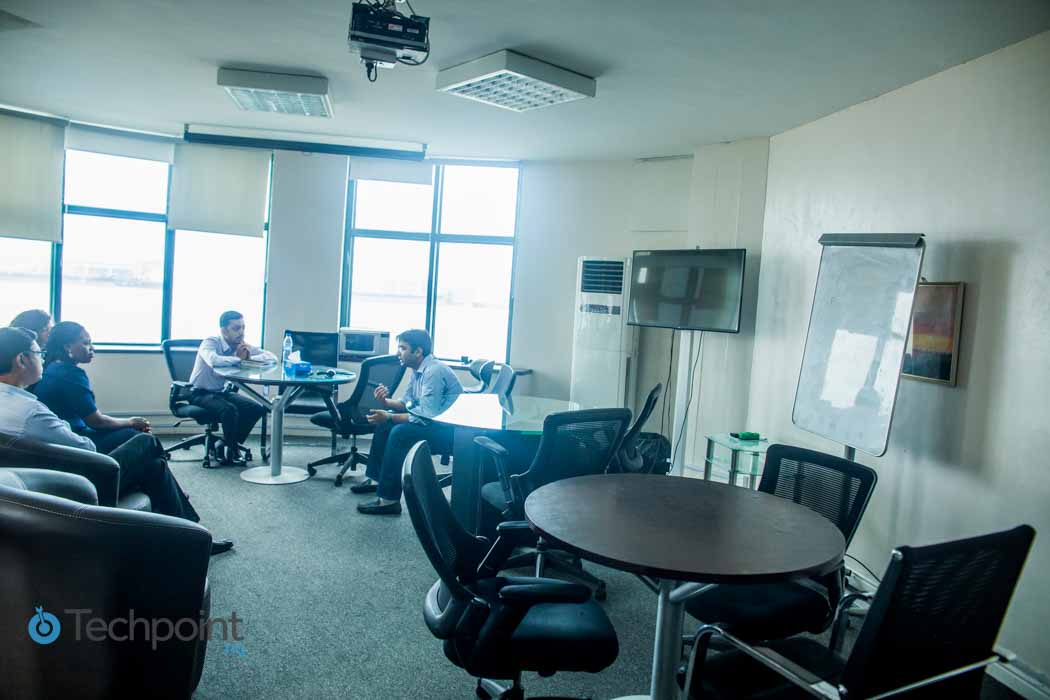 ... and office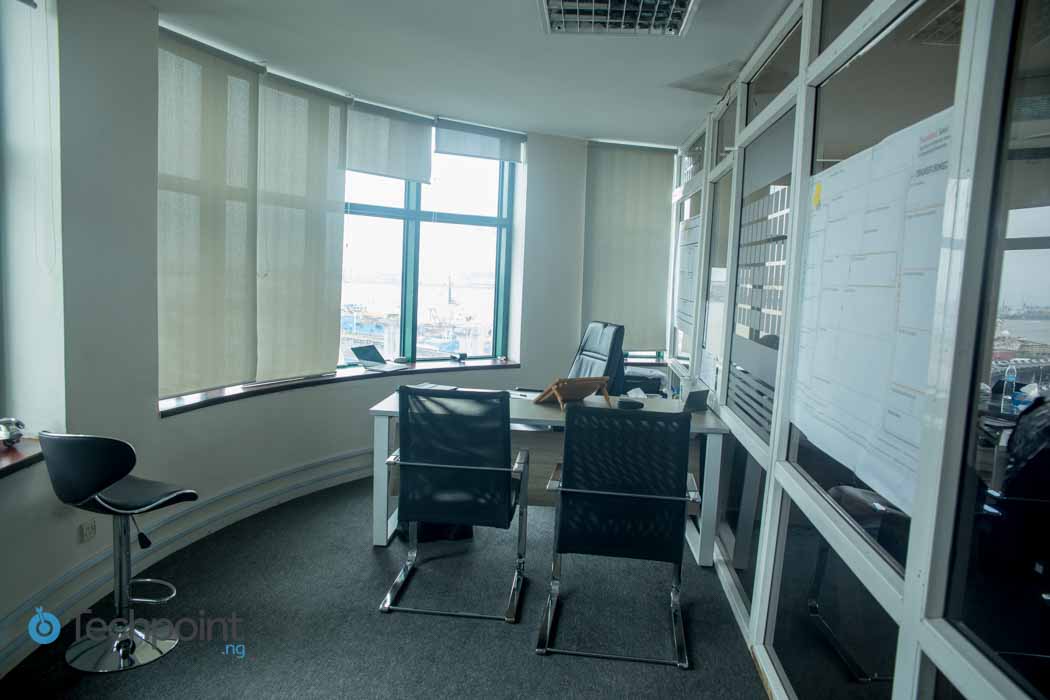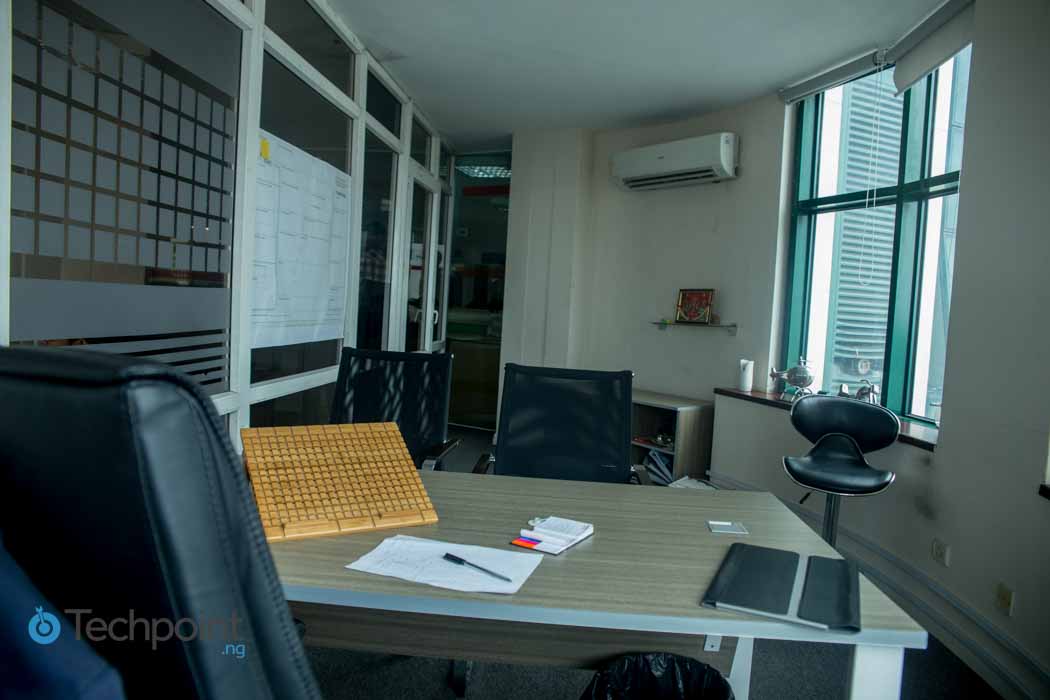 But in the spirit of collaboration, he sometimes also works from here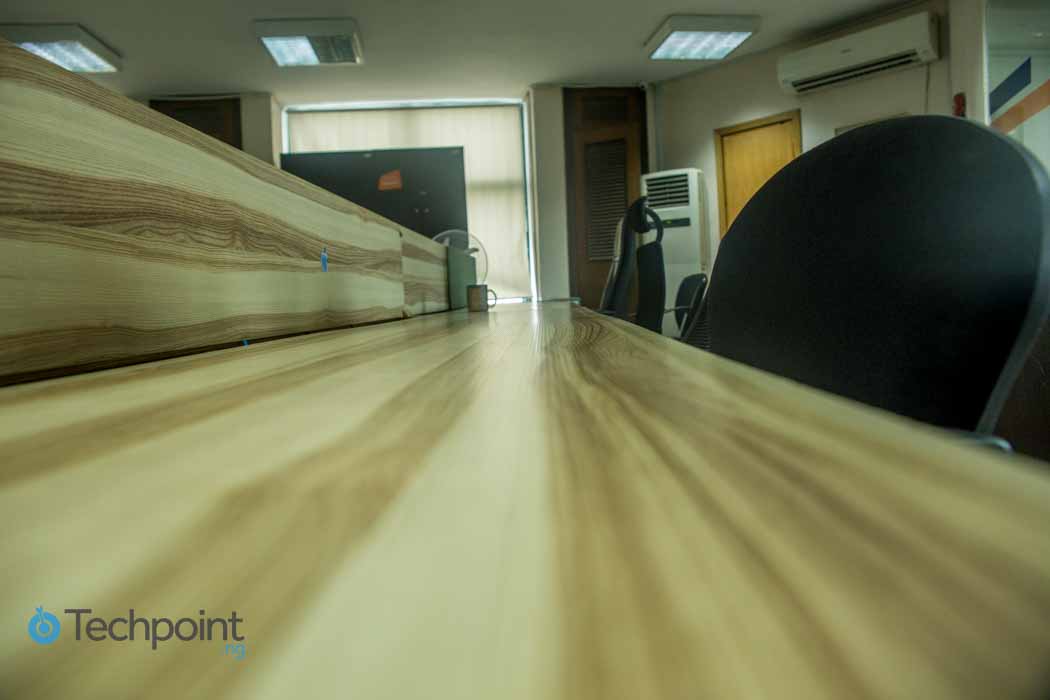 Here is the intercom room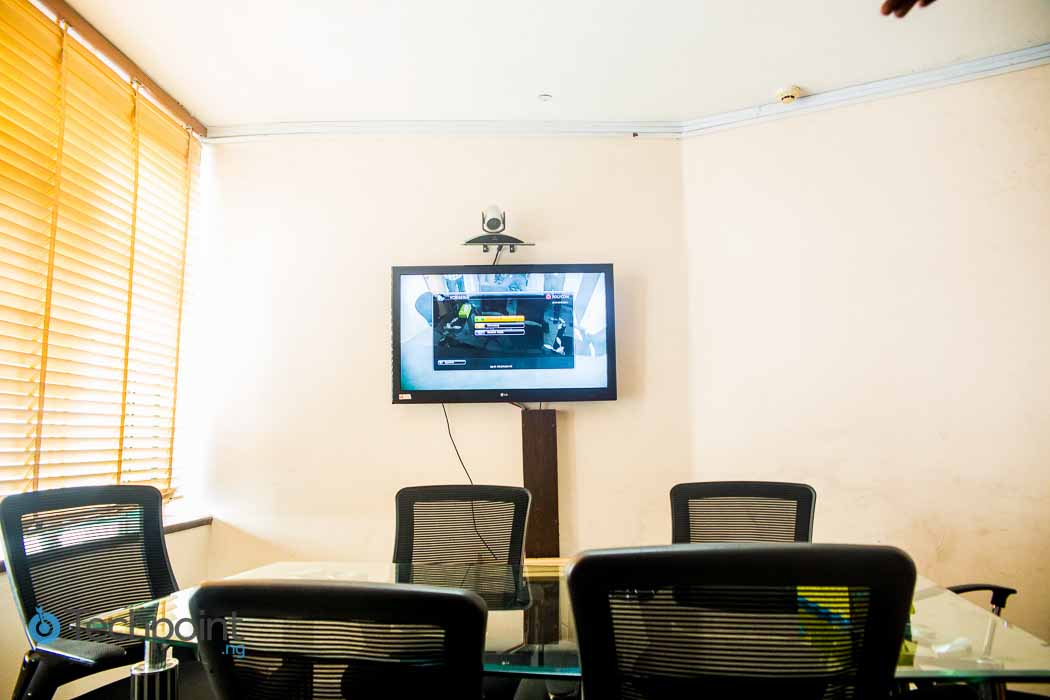 Where meetings are held remotely with the India-based digital marketing and product backend team. The front-end product team is in Nigeria.
I shot these from the rooftop, where all the company parties happen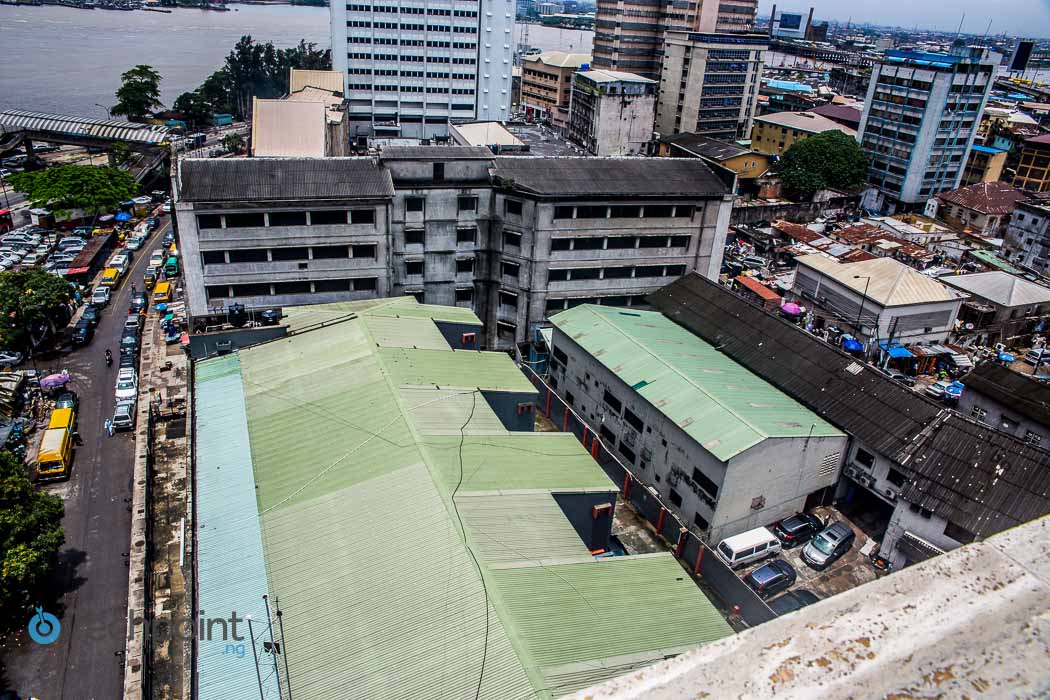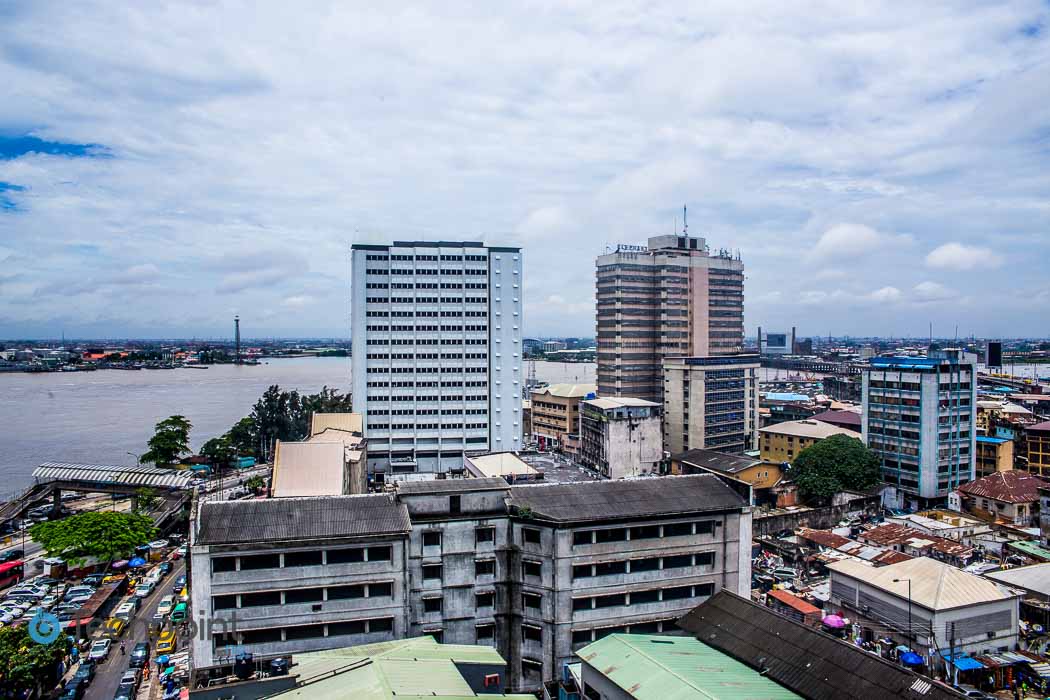 Staff birthdays are recognised ...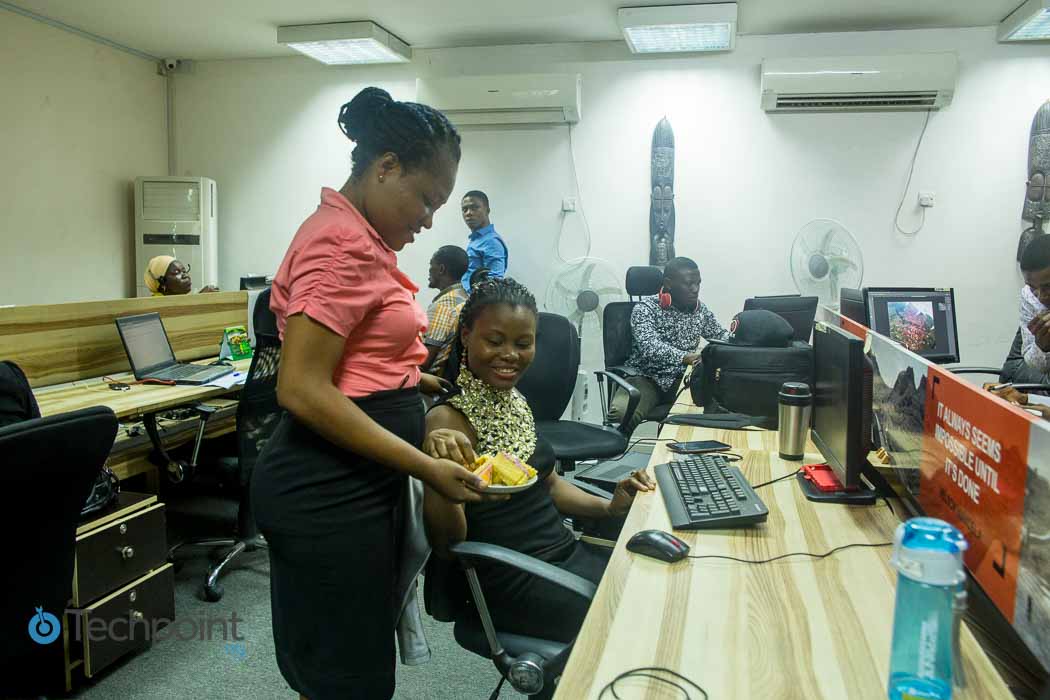 Just as much as hard work is recognised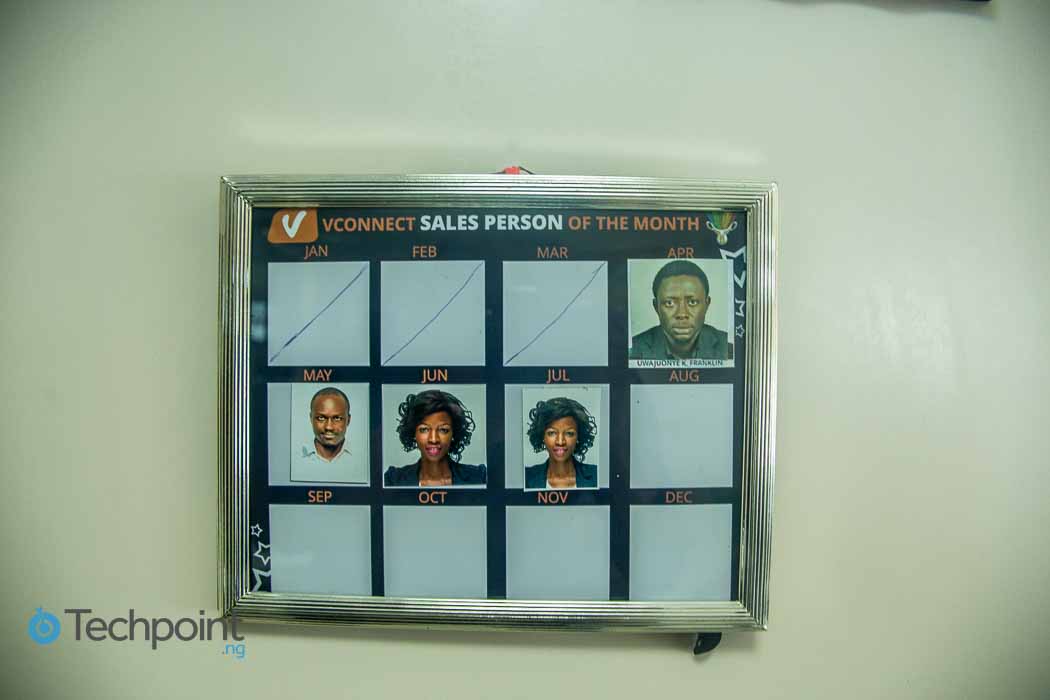 Finally, I had a chat with a number of staff members to get a sense of what it feels like to work at VConnect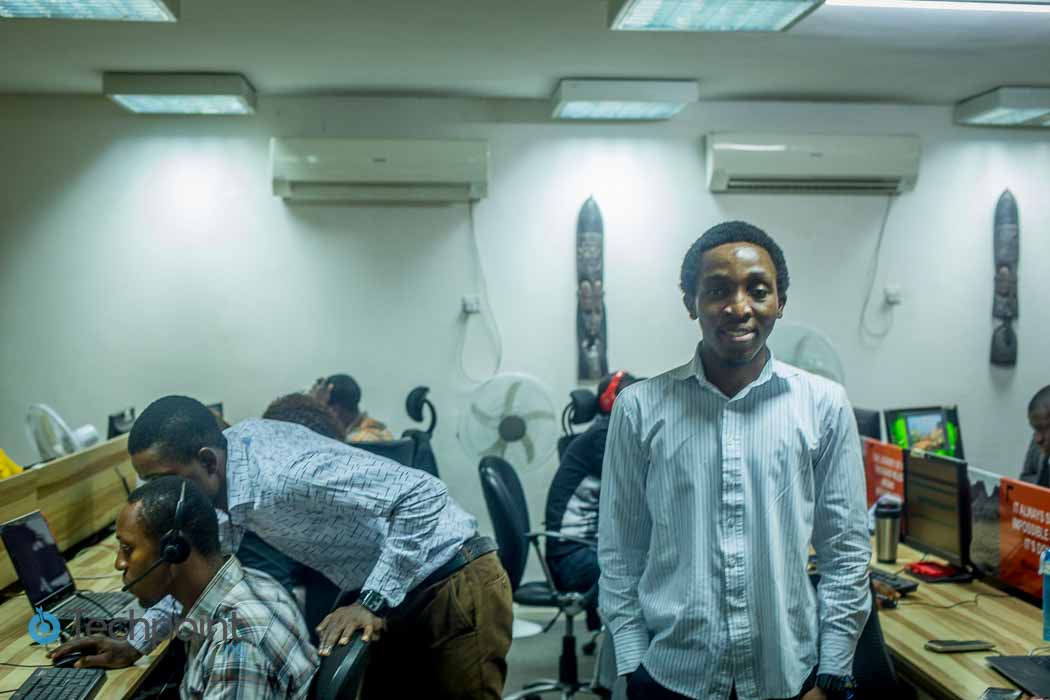 "VConnect creates meaningful connections between business owners and customers. I design engaging user interfaces on the product that make these connections memorable" - Moshood Temitope, Front-end Developer.
"What I like the most about working at VConnect....my team! They motivate me to go the extra mile. - Meher Melwani, Head of Communications.
"The open office setting fosters emotional connections which is very good for teamwork" - Chima Ezeokoye, Creative Head.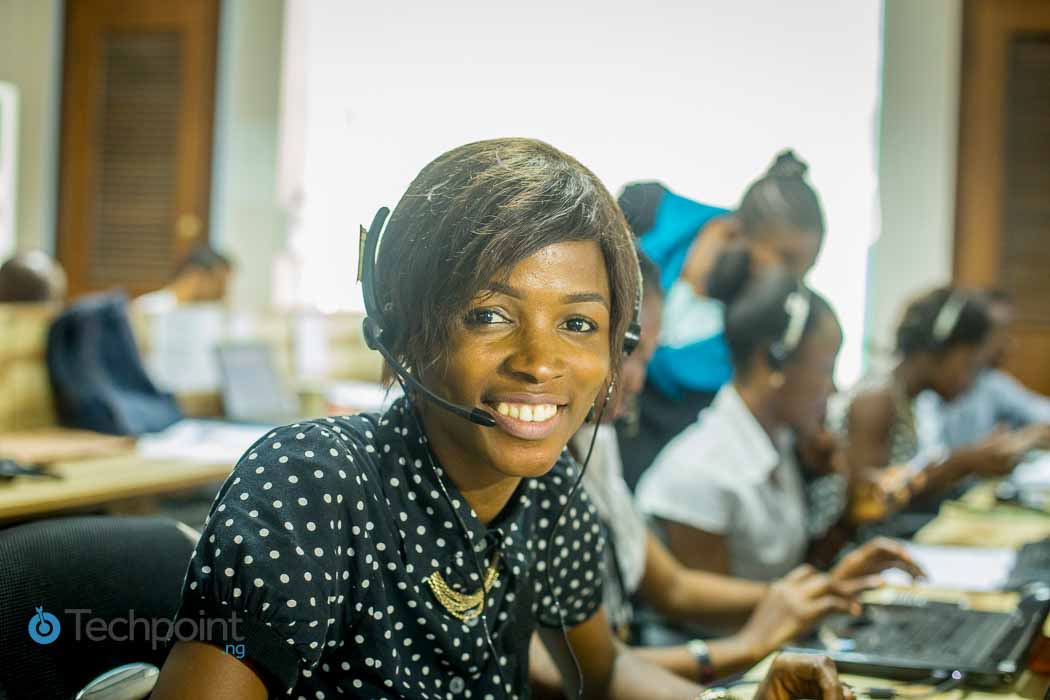 "Working here is great for entry-level professionals. Expectations keep changing. The better you get, the more the management throws at you. Which is great. I like it." - Abimbola Abati, Telesales, VConnect.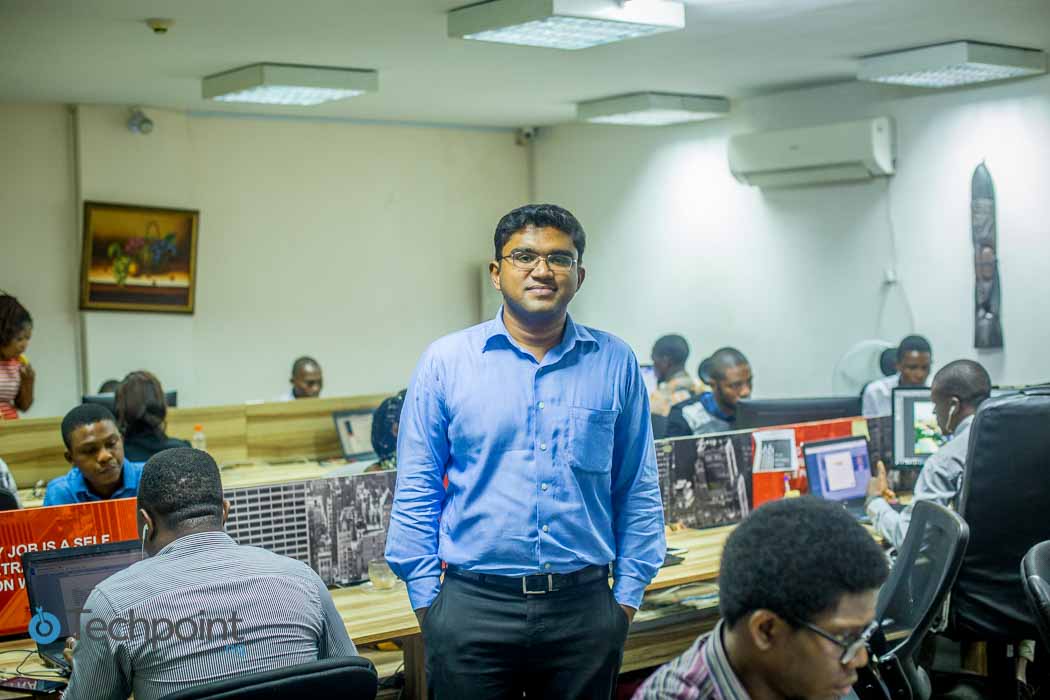 "While bigger organisations look to avoid risks, we look at risks as opportunities. We embrace and manage risks instead of avoiding them" - Ramanathan Solayappan, Product Lead.
With over 1.2 million business listings to date, VConnect is arguably Nigeria's biggest local search engine. It was a rewarding experience to be able to put a face to the people who make the platform work.
Do you think your office is cooler? Invite me to take a tour through my lens.