Following an overhaul of its website that left the homepage looking mint green and fresh, the Nigerian Corporate Affairs Commission(CAC) has introduced a Public Search portal that lets visitors search for registered companies on its database.
Notorious for its slow pace in registering business names offline and returning queries, this new feature is a time efficient tool from the Corporate Affairs Commission.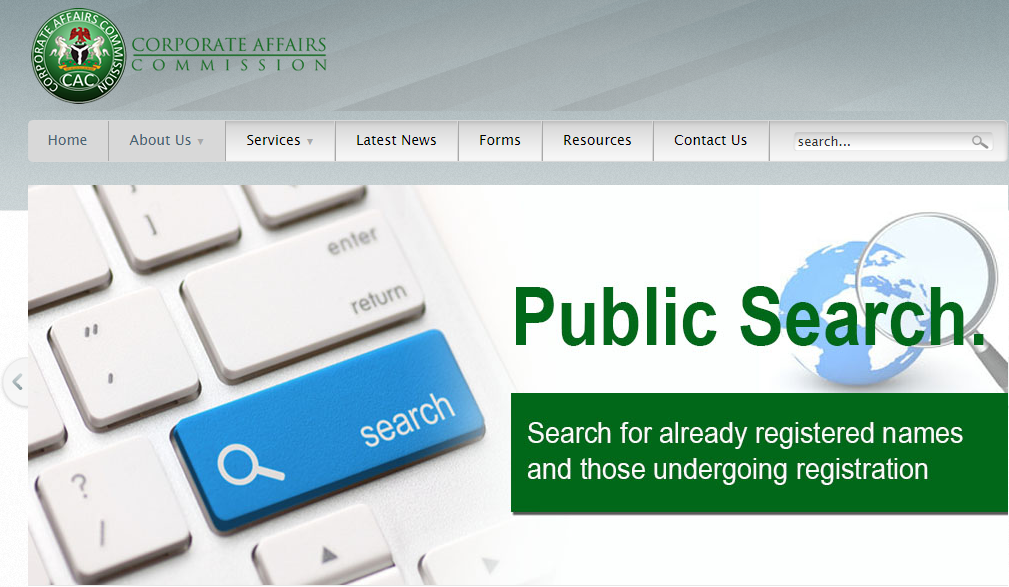 Most importantly, it is cost effective as it replaces the old method that required a ₦500 fee for a search to be conducted.
It is important to note that the ₦500 fee is still in place for reservation of business names. Except that the old process required you to pay ₦500 for enquiry and reservation for a 90-day period. In the event that the name was unavailable, you paid ₦500 recurrently until you struck gold.
However, this new method saves you money, as the searches are now narrowed down to hammering letters into the search box until you are satisfied.
The link from the homepage redirects to a sub-domain with a simple layout that indicates a blank field where the name of the company can be typed in. A reCAPTCHA system is also put into place to verify you are human and guard the website against bots.
No matter in what order the names are inputted, the window displays details like the registration number, name and date of registration.
The list also includes every other business that has an element of the name originally searched for and after exhausting the options, the list also indexes businesses with similar interests as the one searched.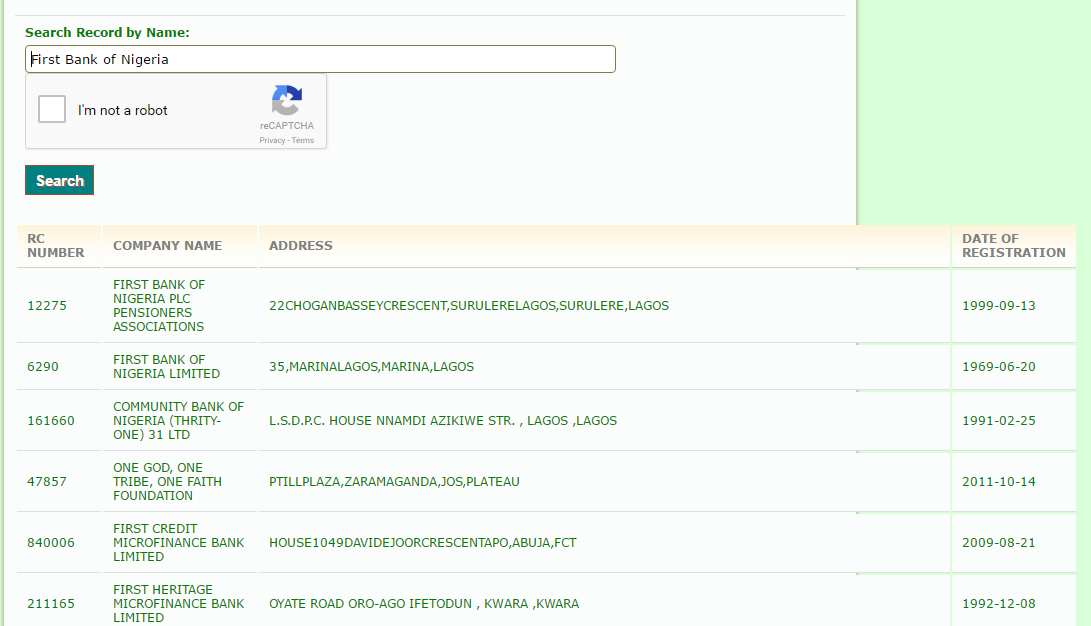 This new addition has made it easy to verify business names of intending business partners and also check if your intended business name is available.
Like I mentioned earlier, it still costs ₦500 to reserve a business name.

The search portal also has a couple of minor glitches; search history does not display sometimes, and the reCAPTCHA system can keep you on one page for endless minutes at a time.
With the new website overhaul, it is also now possible for an individual proprietor/ business owner to register business names without the services of a legal practitioner/lawyer,chartered accountant or chartered secretary as was the norm; they can do the it themselves via instructions on the website.
To search for a registered business name, click here.
Photo Credit: valaiswallis / shizhao via Compfight cc