A lot has been said about why Nigerian startups fail and the reasons given are often very generic. It is always sad to see the demise of startups, more so those you believed had the potential to succeed. We have read and discussed the imminent demise of Showroom.ng .
This post is not to highlight or analyse the reasons for its impending death but to present a robust and hopefully objective view of why Nigerian businesses die.
The fallacy of a startup
There seems to be a misconception about the whole concept of a startup. It appears owners of businesses in the tech space view their businesses with pairs of eyes that are not reflective of the reality.
How so? Startups are essentially businesses but based on the power of technology – lines of codes, if you may. The rules governing businesses should also govern startups.
A startup is a business albeit a very young business. A business that is just starting out is a startup, whether it is in the tech space or not. The common thread is the provision of a service or product to customers either businesses (B2B) or final consumers (B2C).
Founders and CEOs of startups need to know that they have to run their startups like normal businesses. Startups are subject to the same external and internal factors just like any other business type.
External Factors
By their very nature you can't control them.
Market forces
Nigeria is a very difficult place to set up a business. When Porter outlined his 5 forces that businesses must contend with, he wasn't joking. You need to understand your customers and competitors, failure to do so will lead to disaster.
Government policies
It is fair to apportion a large portion of the problem to the government solely for the singular reason that they have failed in their duty to provide an enabling environment for businesses to thrive.
The government has over the years successfully designed policies and put in place regulations that will stifle innovation.  If you are not for us, you are certainly against us.
Infrastructure
Whose responsibility? Is it government or private enterprise? This is a million-dollar question because it seems the government has abdicated its duty in providing decent level of infrastructure for the masses and from which businesses can also benefit from.
Of particular importance to businesses are electricity, internet and transportation.
Electricity
The government has spent several billions of dollars on power since 1999 and we still can't boast of being able to generate up to 10,000MW. My mum has been involved in manufacturing (plastic and motor spare parts) for close to 20 years and I can tell you that it hasn't been this bad.
Internet
Telecommunication companies (telcos) came into existence as a result of the liberalisation of the telecommunication sector by the government. The telcos have recently slashed their prices but data is still really expensive. Also, their service has dropped drastically. Why should their service drop in the first place? One answer -- weak infrastructure.
Transportation
Transportation, just like electricity, is another bugbear of the Nigerian economy. The priority should be to have a good transportation system for our industrial and commercial hubs. Businesses want to be able to move their goods as quickly as possible to the market or their final consumers. A lot of the startups focused on delivery services will mostly like struggle.
Internal Factors
These are the factors you can control since you are on your home turf.
Management/execution
These are more to do with the human resources or capital at your disposal. A management with absolutely no experience in running a business will struggle. This goes without saying.
Yes, you can mention a number of founder-CEOs in Silicon Valley who are excelling, but they are the exception and not the norm. Some were even made to step aside (Larry Page of Google Inc., now Alphabet Inc.) or pushed aside (our famous Steve Jobs of Apple).
Do you have the right team? Getting decent employees in Nigeria is a nightmare even though we have millions who are unemployed. Some employees just don't care whether you survive or not and some don't have a clue.
A good team can make an average product and run a successful company but a great product will mostly likely be run to the ground by a terrible team.
The product/business model
We have to be realistic when starting a business. Some questions to consider; Am I looking to solve a problem? Or am I looking to make changes to the ways people live and how businesses run? Am I looking to cater to Lagos and other major cities only? Or would smaller towns and even villages benefit?
An important phrase that is often bandied around when it comes to product is "Product-Market Fit". This is clearly important as the market must either be ready for your product or you are seeking to create a market for your product. We have seen the 'outbreak' of startups offering payment services recently. Nigerian businesses certainly need robust payment solutions. The market is ready for this.
The key question to the founders of Nigerian startups is, how much can you learn from Paul Graham, a venture capitalist and co-founder of Y Combinator? A lot can be learnt from him. He has been there several times, backed loads of billion-dollar startups and has several jerseys to show for it.
It is an understatement to say Paul Graham's got pedigree. Same goes for Elon Musk (PayPal, Tesla, SpaceX, SolarCity) and the rest of the guys in the international scene who are changing the face of innovation and fostering technological advancement. But the issue is understanding that the Nigerian business terrain is totally different from where they operate. A bit of an analysis is required here.
AirBnB and Dropbox are both from the Y Combinator stable but their businesses would not have worked in Nigeria. For AirBnB, it might be a hard sell for homeowners to open their doors to strangers in a place where everyone is security conscious. The probability of them failing is almost a perfect 1 (100%).
For Dropbox, the slow and expensive internet would have ensured their early demise. That a video-on-demand business would die today in Nigeria is very likely on the account of the terrible internet service we have. Most viewers of iROKOtv are not resident in Nigeria.
How about Paga? They are catering to an important aspect of the economy -- finance. Everyone wants to get paid. The banks are often known to be slow to innovate and being able to cater to those who don't have access to the regulated banking system is massive. Yes, with the benefit of hindsight, we can say Paga would have survived even with the difficult business terrain. The only problem would have been execution which is something we can learn from the Silicon Valley guys.
So what is the point of these examples? Founders need to know that Nigeria has peculiar problems that need solutions. This should be our focus. The Nigerian terrain is not ready for any "Uber for X" business. We need to clear the bush before cutting the trees.
Funding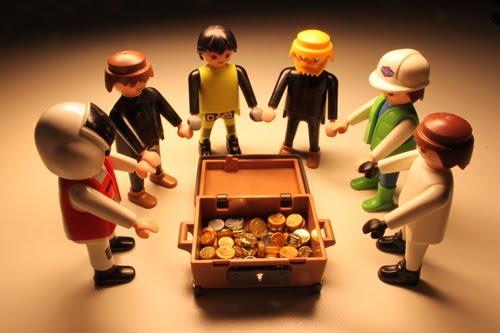 This is particularly a serious issue for Nigerian startups. You can't really do much without having enough capital. For how long are you going to bootstrap your business? We are seeing an increase in financial backing from Nigerian investors and venture capitalists for Nigerian startups.
Andela was recently backed by Mark Zuckerberg. Flutterwave and Paystack, both of which are in the online/mobile payment space, are backed by Y Combinator. Funding gives you a bit of extra runway certainly and as such most startups fail when daily business operations becomes difficult to run. You are effectively out of business if you can't keep your website up or your app running.
Conclusion
The startups within the Nigerian tech space are particularly at a disadvantage compared to those in the developed world. Imagine if 50-60 million Nigerians regularly used the internet like the people in America or in the UK, to shop, order goods and services, make payments easily. Then more startups will survive because of the higher rate of adoption. Of course, some will die under the weight of poor execution and some will still die of suffocation (lack of funding to scale).
Right now, most Nigerians will rather go to stores, see the products before buying. Online presence is of course imperative but on the road is where the market is. Having said that, we particularly need innovative business solutions that will drive the development of Nigeria and not just businesses that run online.
Innovative solutions powered by adaptable technology with adequate funding will ensure a higher success rate for Nigerian businesses and not just startups in the tech space. At PrognoStore, we are aware of these challenges so we are putting strategies in place to ensure we put our best foot forward in the tough Nigerian business terrain.