Google Allo was launched in the US app market on Wednesday last week and on Friday,  it was made available to Nigerians on the Google Play Store.
Google Allo is Google's recent attempt at breaking into instant messaging; a space which may have been monopolized by Facebook with the acquisition of WhatsApp.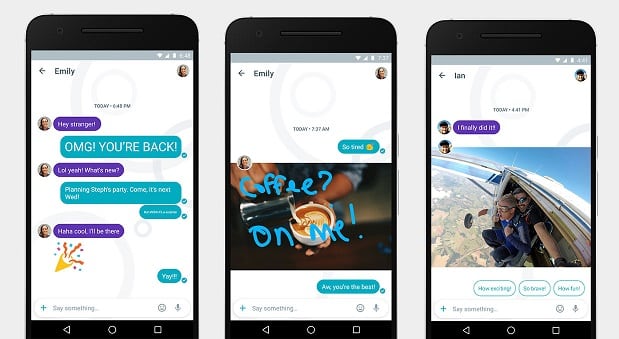 The Allo chat app has features like the Smart Reply which suggests responses to messages based on context. It also comes with fun ways to make chats more expressive, (this includes emojis, stickers, and the ability to get creative with photos). Basically, it knows what you want to say next.
Google Allo had originally promised to store messages impermanently and in an encrypted mode that is unreadable, but with the inclusion of the Google assistant bot in the app, that may be impossible as it would need to store data for intuitiveness.
Since the announcement of the release, there has been a particular anticipatory excitement to see and experience this super chat app. However, in a series of tweets, Edward Snowden warned the world to stay away from the brand new Google Allo.
"Free for download today: Google Mail, Google Maps, and Google Surveillance. That's #Allo. Don't use Allo" Edward had tweeted from his personal Twitter handle.
Edward Snowden is a whistleblower and a former CIA and NSA employee who revealed details of classified surveillance programs that proved the United States was spying on most of the world.
By default, it is less safe than @WhatsApp, which makes dangerous for non-experts. https://t.co/v1xy8VffC4

— Edward Snowden (@Snowden) September 21, 2016
When asked, Snowden even went ahead to negate the popular myth that Telegram as a chat app is the most secure. The above tweet was his reply, to a user that asked about the security of Telegram.
Use Tor. Use Signal. https://t.co/VLvBsbVHKs

— Edward Snowden (@Snowden) September 21, 2016
Five days after its release, Google Allo has something in the region of 1 million downloads for Android users on the Google Play Store.
This numbers are contrasting sharply with those of the Google Duo -- its sister video messaging app -- that was released 5 days before the Google Allo.
Maybe it is the facts that Google Duo is a video conferencing app and a Facetime of sorts for Android users, a worthy alternative to Skype -- which is also not secure. Or maybe people have been taking Snowden's advice way too seriously.
This information, coming at a time when WhatsApp is collecting data and sharing with Facebook is worrisome. Should we be wary of social messaging apps as a means of communication?
Featured Image; Fast Company